Stylish celebrities come in droves. But what about stylish celebrity siblings? In some cases, you'd think that the style gene was genetic. There are some celebrity siblings out there who have style in the bucketloads. Just look at Mary-Kate and Ashley Olsen, for instance. Now even their younger sister Elizabeth is proving her style credentials. They aren't the only celebrity siblings to make a fashionable name for themselves though. Take a look at a few fashionable celebrity siblings below.
---
1

Mary-Kate, Ashley and Elizabeth Olsen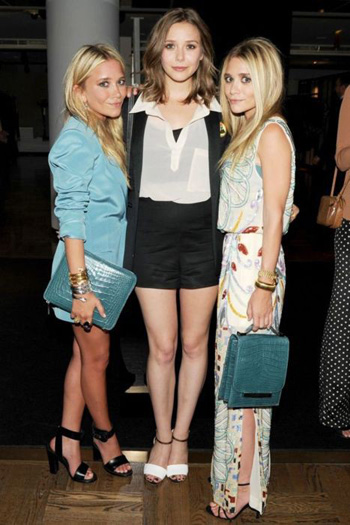 For a while there, Mary-Kate and Ashley Olsen were the hottest and most stylish celebrities around. They still are, but nowadays they're joined by younger sibling Elizabeth. Yes, that's the same Elizabeth that Mary-Kate and Ashley named their Elizabeth and James clothing line after.
---
2

Dakota and Elle Fanning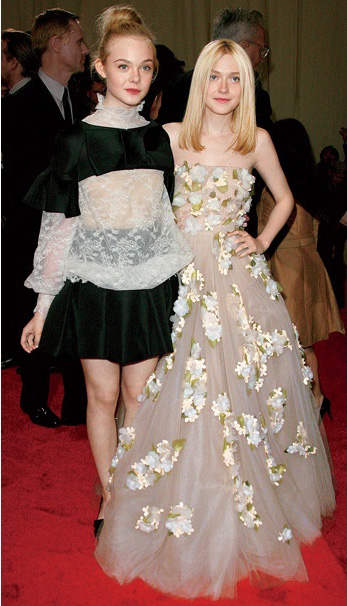 These young celebrity sisters do not only have successful acting careers, but they are both poster girls for clothing label Rodarte. Elle has even appeared in promotional campaigns for the brand. They're often seen seated front row at Rodarte fashion shows and have even appeared in magazine editorials together.
---
3

Beyoncé and Solange Knowles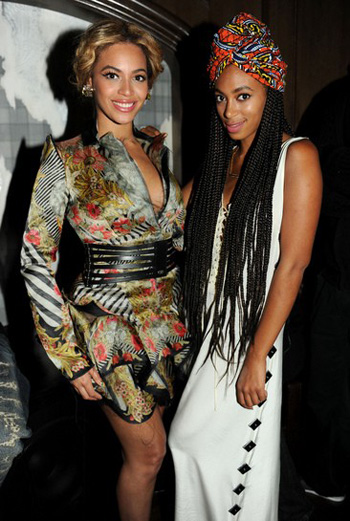 Beyoncé is such a powerhouse on the celebrity stage that you'd think it'd be hard for a sibling to step out of her shadow. However, younger sister Solange has managed to make a name for herself despite all this. In addition to her singing career, Solange also co-launched the junior collection to Beyoncé and mother Tina's House of Deréon line. Together they make for two very stylish celebrities.
---
4

Sienna and Savannah Miller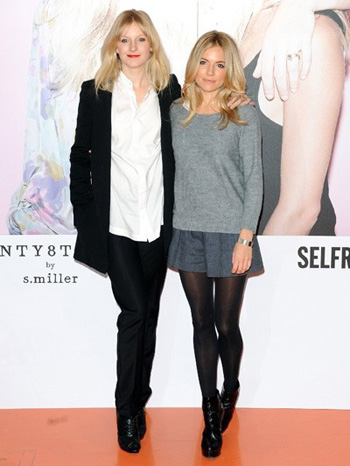 Sienna gained fame as a model and actress while Savannah worked as a professional fashion designer. Together, they founded the successful Twenty8Twelve clothing label. Savannah also blogs for British Vogue.
---
5

Charlotte Gainsbourg and Lou Doillon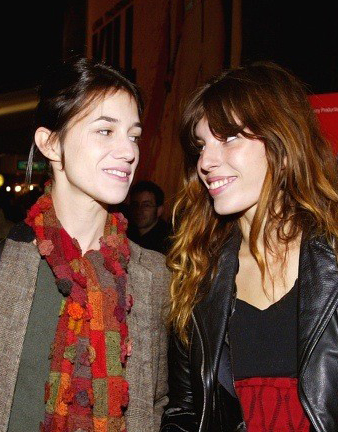 With a mother like Jane Birkin (pictured above), of course you're going to have some serious style credentials to your name. Half sisters Charlotte and Lou share their mother's sense of effortless Parisian cool. Lou has even modelled for fashion brand Vanessa Bruno. These fashionable celebrity sibings also have an older half sister Kate Barry, who is a photographer.
---
6

Georgia May and Elizabeth Jagger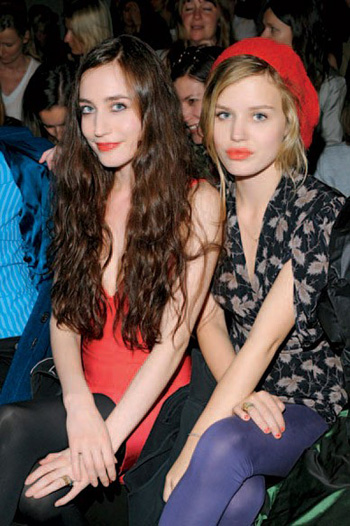 The daughters of rockstar Mick Jagger and model/actress Jerry Hall were always destined to have a fashionable future ahead of them. Elizabeth and Georgia May are both models, with Elizabeth even dabbling in acting. Georgia May has appeared in several fashion editorials and campaigns, and is most notably the face of makeup brand Rimmel.
---
7

Alex and Emma Watson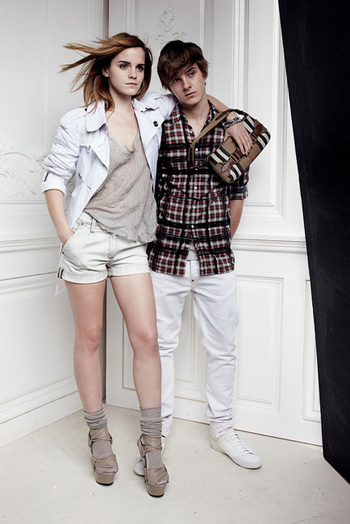 After appearing in the Harry Potter movie franchise, Emma Watson became a household name. She also made a name for herself as one of the most stylish celebrities around. She's not the only one in the family though, with younger brother Alex also having appeared in the Harry Potter movies as an extra and fronting fashion campaigns. These fashionable celebrity siblings even fronted a major campaign for British brand Burberry together.
Of course, just as there are many more stylish celebrities out there, there are even more stylish celebrity siblings. These are just a few who come to mind; I also adore Emily and Zooey Deschanel! Do you have any favourite fashionable celebrity siblings?
Top Image Source: weheartit.com
More
---
Comments
Popular
Recent