Things celebrities buy are often outrageously expensive or super exclusive. Most of us can't afford to spend thousands of dollars on a pair of shoes! Most of us look to celebrities to help influence our style, so it's great to be able to buy some of the same items they are wearing! The items on this list of things celebrities buy are easy to obtain and afford!
---
1

Taylor Swift's Top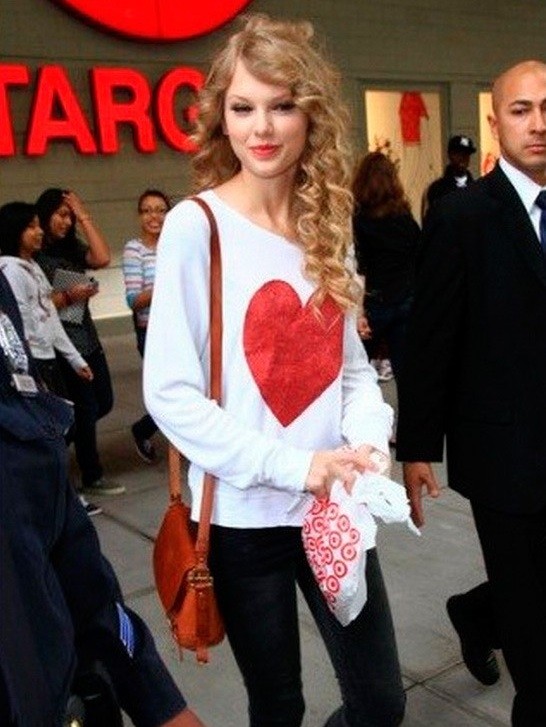 Out of all the things celebrities buy on this list, this just might be my favorite. The super cute Wildfox Red Sparkle Heart Baggy Beach Jumper as seen on Taylor Swift is great for a casual day out. The huge, sparkly red heart on the front of this ultra-cozy beach jumper is eye catching and fun. Wildfox has tons of super stylish clothing, and celebs are constantly seen wearing this brand. In addition to Taylor Swift, this particular beach jumper has also been seen on Jennifer Lopez and Jennifer Love Hewitt. This is the perfect season for trendy, oversized tops, so pick yours up today from the Wildfox website!
---
2

Sophia Bush's Mascara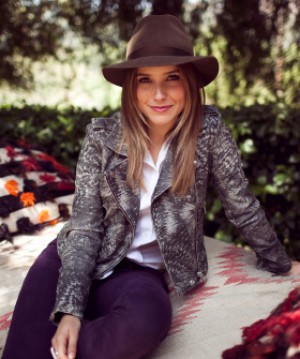 Sophia Bush is always stunning, and has a polished, versatile style. Her big eyes are always the focal point of her face, and her mascara has everything to do with that! Sophia Bush's must have mascara is Diorshow Mascara. Diorshow may not be as inexpensive as a drugstore brand of mascara, but the few extra dollars are definitely worth spending on this amazing mascara formulation! You can pick it up at your local Sephora or on their website.
---
3

Kristen Bell's Lip Balm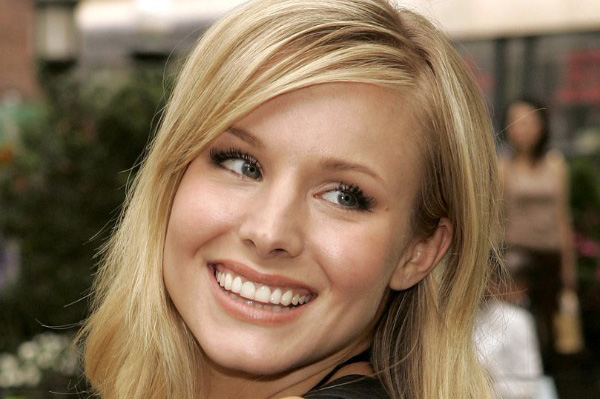 Kristen Bell admits that lip balm is one thing she cannot live without and she always carries some with her. Her favorite is the minty fresh Neutrogena Naturals Lip Balm. The best thing about this lip balm, other than the extreme amount of moisture it provides your lips, is the price tag! It retails for about $2.99 at drugstores.
---
4

Blair Waldorf's Signature Headbands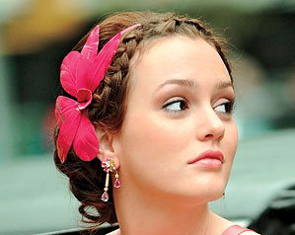 Leighton Meester's character on Gossip Girl, Blair Waldorf, is known for donning a new headband with each outfit. Even if headbands aren't your signature look, you have to admit wearing a stylish headband now and then is a great way to accessorize an outfit. Blair's headband designer, Jennifer Behr, is now selling the headbands from the show on her website, so you can accessorize just like Blair Waldorf!
---
5

Dianna Agron's Dress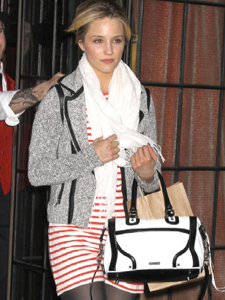 Glee's Dianna Agron looks cute and comfortable in this simple red and white striped Broadway Dress from Stylemint. Stylemint was created by trendsetters Mary Kate and Ashley Olsen, so you know their designs are stylish! Their clothing line has been seen on celebs like Rachel Bilson, Dakota Fanning, Emma Roberts, and the Olsen's, themselves!
---
6

Eva Longoria's Jeans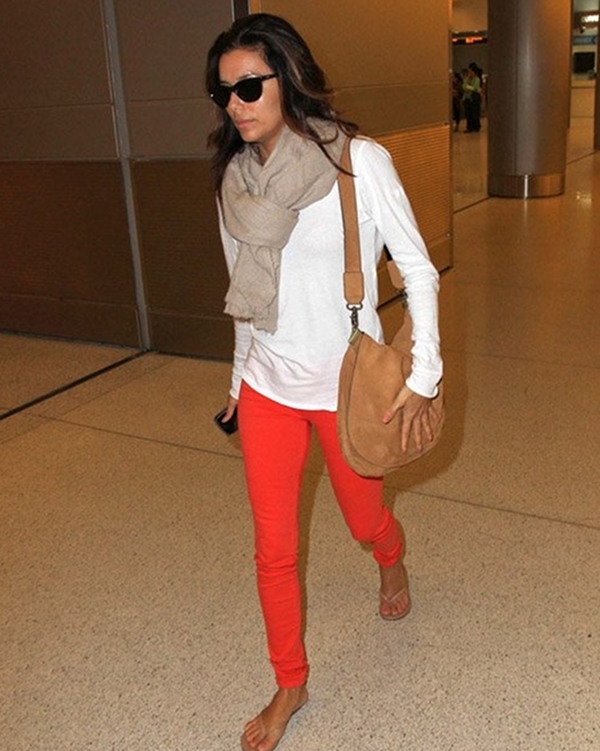 Celebs just can't seem to get enough of colored skinny jeans, and neither can I! Eva Longoria looks fabulous, even though she just stepped off a plane, in these red Henry & Belle Super Skinny Ankle Jeans in Vermillion wash. This jean comes in 16 different washes from pink to green to your typical denim. Order them from the Henry & Belle website for less than $200!
---
7

Kim Kardashian's Scarf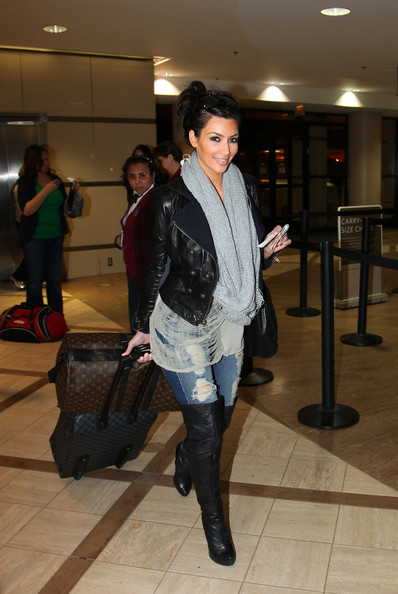 Infinity scarves have been very popular this season and can be carried into the winter months. Kim Kardashian looks chic and casual in this Paula Bianco grey Infinity Scarf. After a quick Google search, you'll be surprised at how many online stores and boutiques carry this line of cute and comfy scarves!
Things celebrities buy are great wardrobe additions when they are affordable. Do celebrity fashion trends influence your style? What is your favorite item celebrities buy?
More
Comments
Popular
Recent