Emma Roberts has quickly made a name for herself as the star of multiple Ryan Murphy shows. However, a lot of people don't know that her style on those shows is absolutely breathtaking. If you love black clothes, you'll fall in love with her American Horror Story wardrobe!
Table of contents:
1

Simple Dress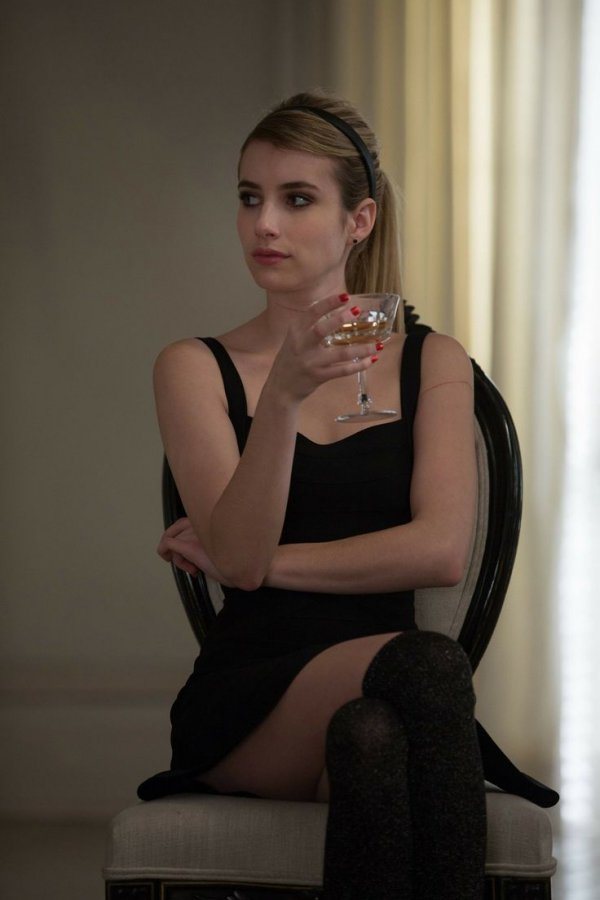 Source: 'American Horror Story: Coven': A
This simple black dress is to die for!
2

Gold Accents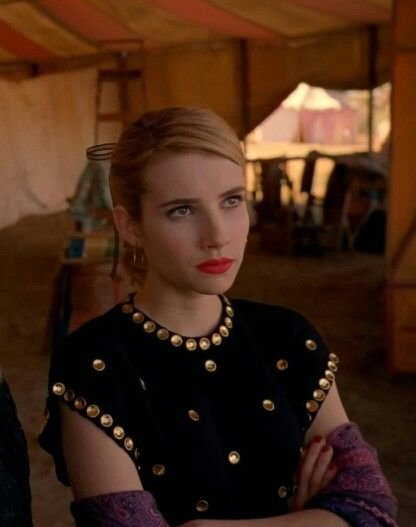 Leave it to Emma Roberts to absolutely kill it with these gold accents and fortune teller ensemble!
3

Midi Dress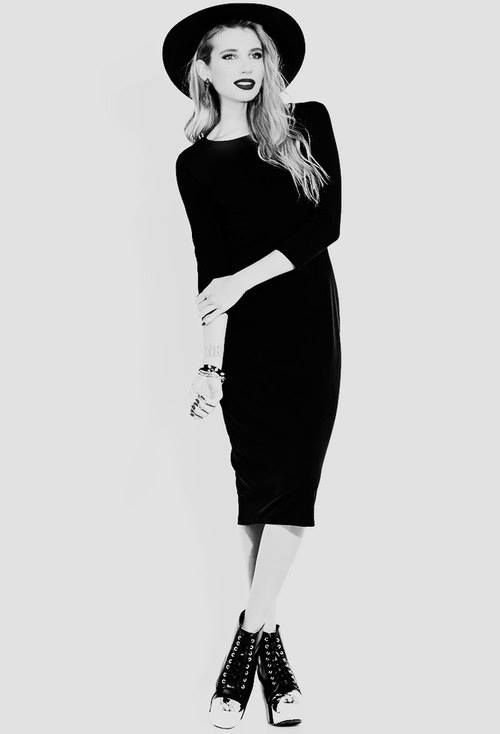 Source: Infinity and beyond
The only thing cuter than that midi dress is the dramatic hat paired with it.
4

Gothic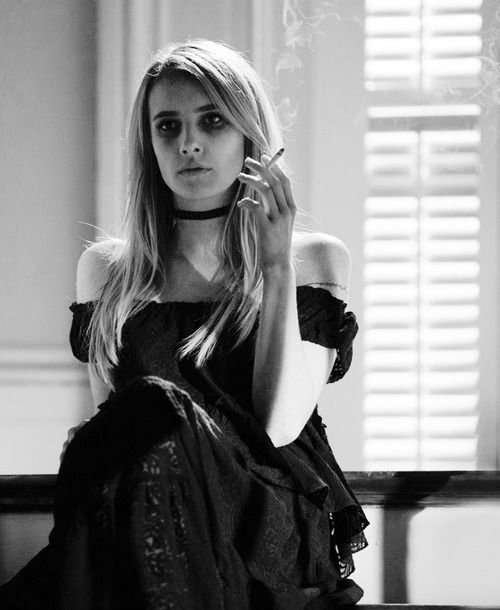 Source: femboisdaddy: Fembois · Sissybois ·
Emma Roberts played the goth part so well in this look.
5

Retro Roberts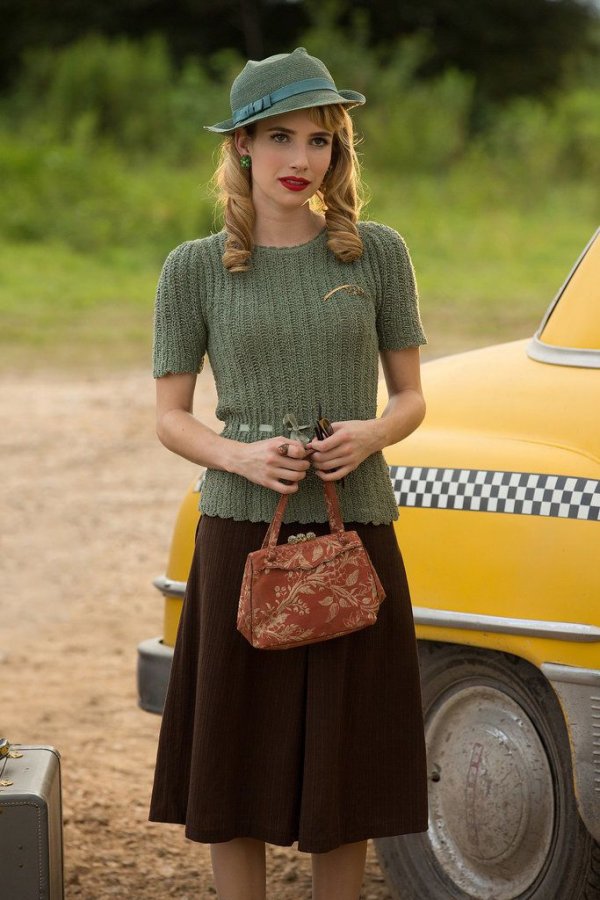 Source: American Horror Story: Freak Show
This outfit alone makes me want to take my style back to 1940.
6

Red Leather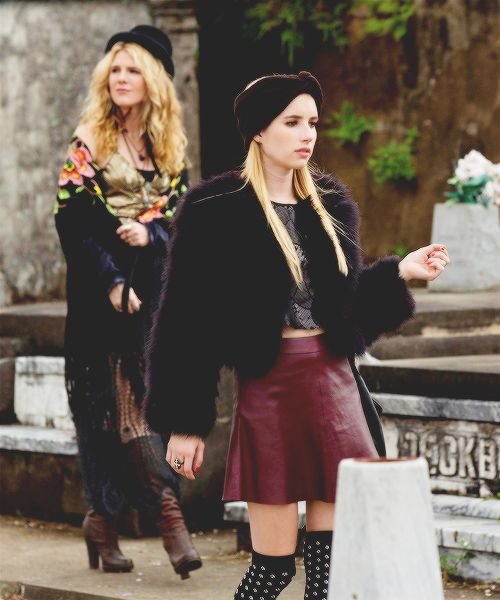 Source: christinabusco's photo on SnapWidget
This red leather skirt and fur shawl are so chic! I wish I had her AHS wardrobe!
7

Multicolor Fur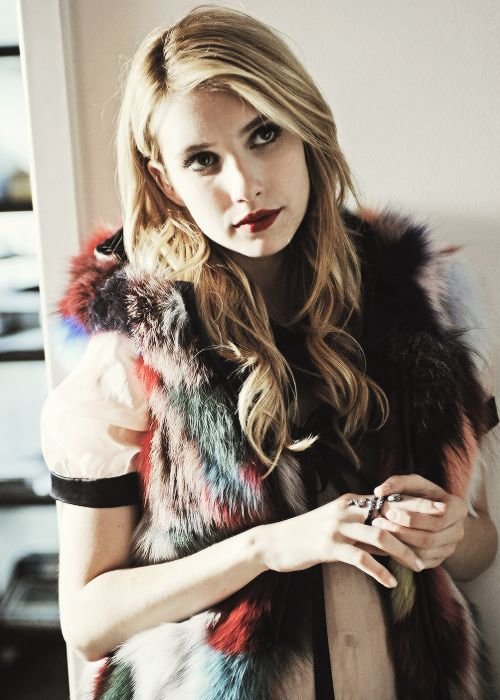 Source: An entry from ynnaD, powered
Roberts's character deviated from the usual black with this gorgeous multicolor faux fur look.
8

Sparkly Shorts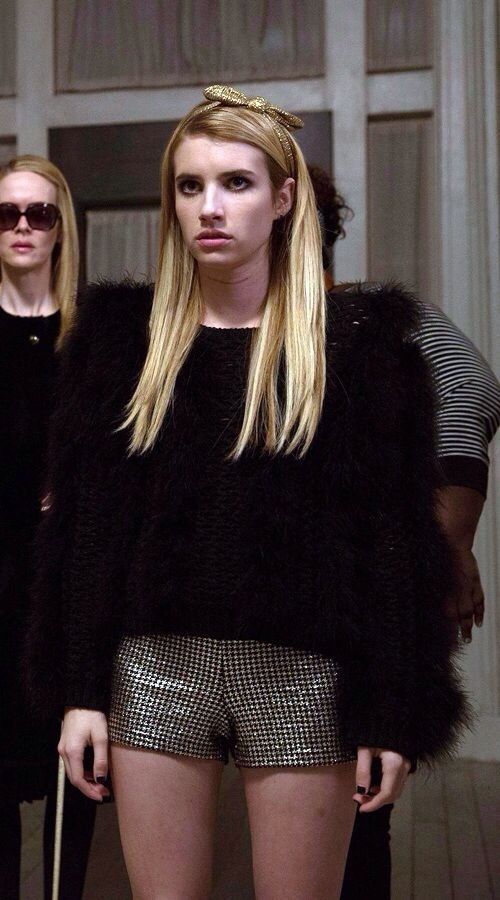 Source: the clothes
I feel like this look is an homage to millennial girls everywhere, because what millennial girl doesn't want to rock this look?
9

Sparkly Pants and Furry Shawl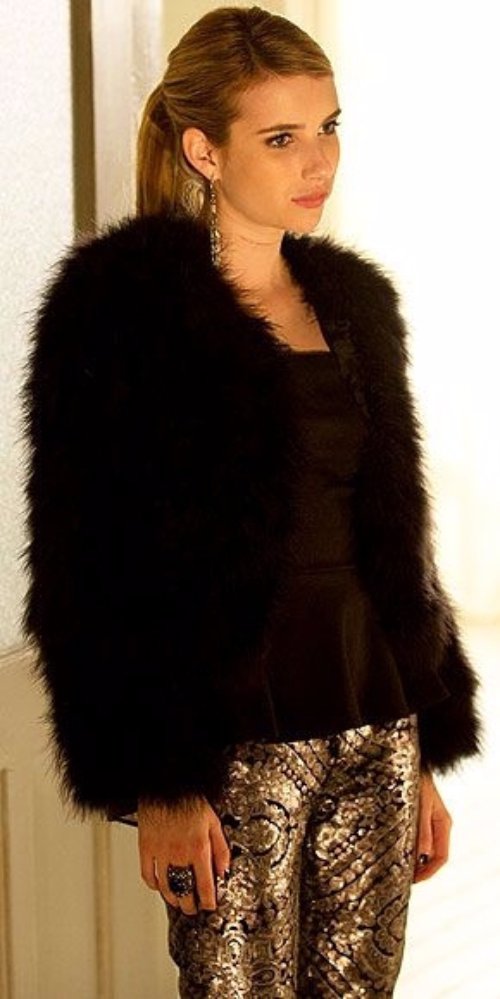 The fur shawl has made a comeback alongside these gorgeous sparkly pants. I'm obsessed!
10

70s Inspired Dress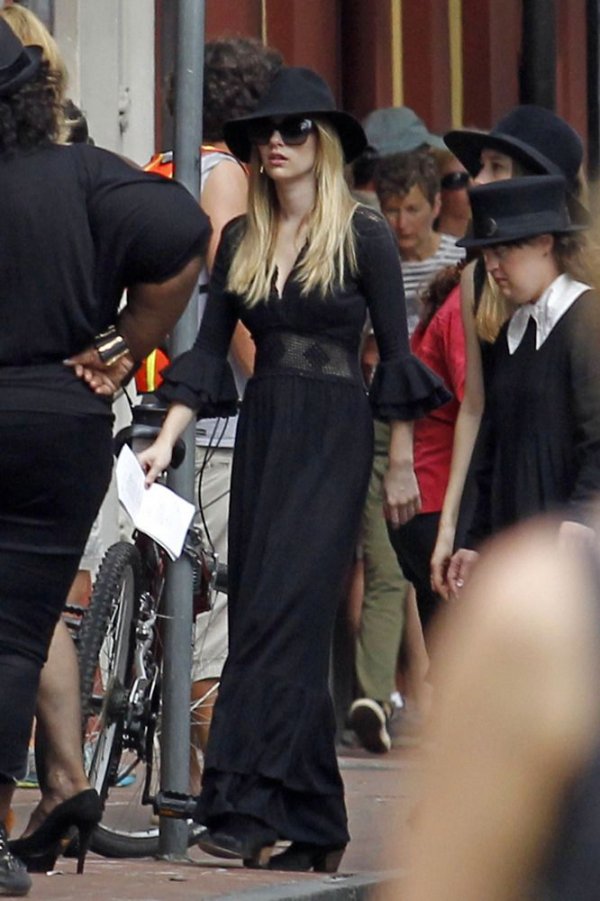 Source: New Fabulous, Terrifying & Exciting
This dress is seriously stunning!
11

Another Retro Look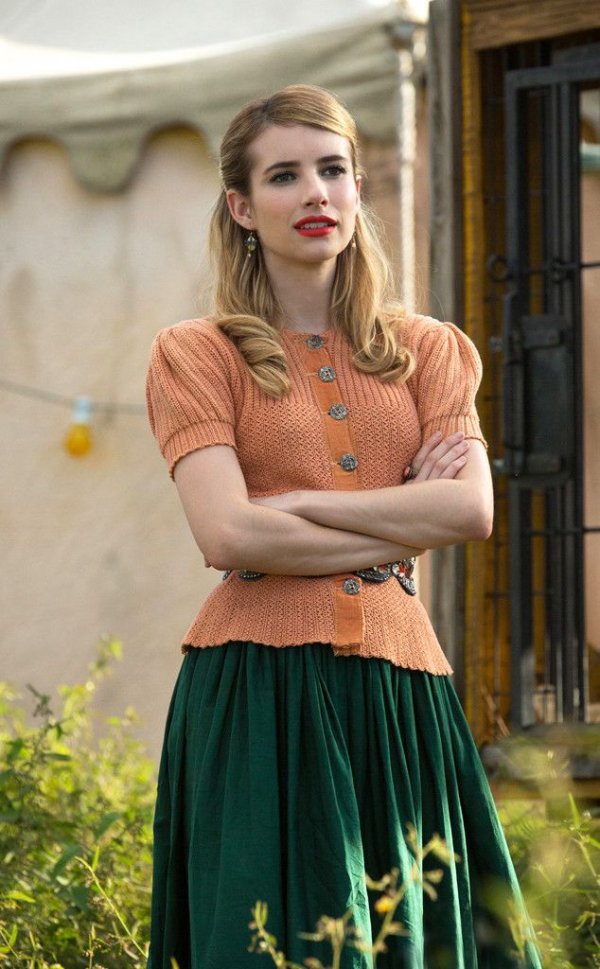 Source: No! AHS Just Killed [Spoiler]!
I'd pay a lot of money to see Emma Roberts act in a period piece after seeing her rock these retro looks.
12

Grunge Look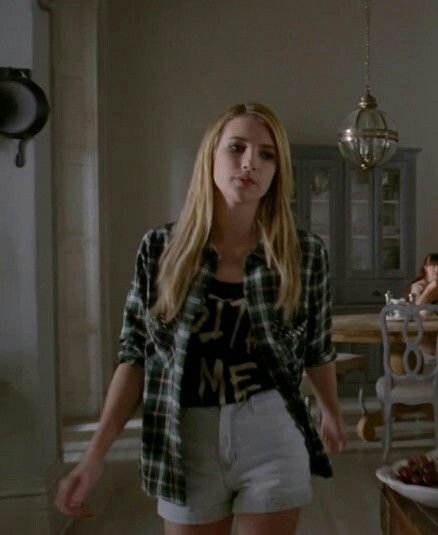 We're so used to seeing her in black that's a little bit strange to see her go more modern with this grunge look! It's still so fabulous though!
13

Blue Mini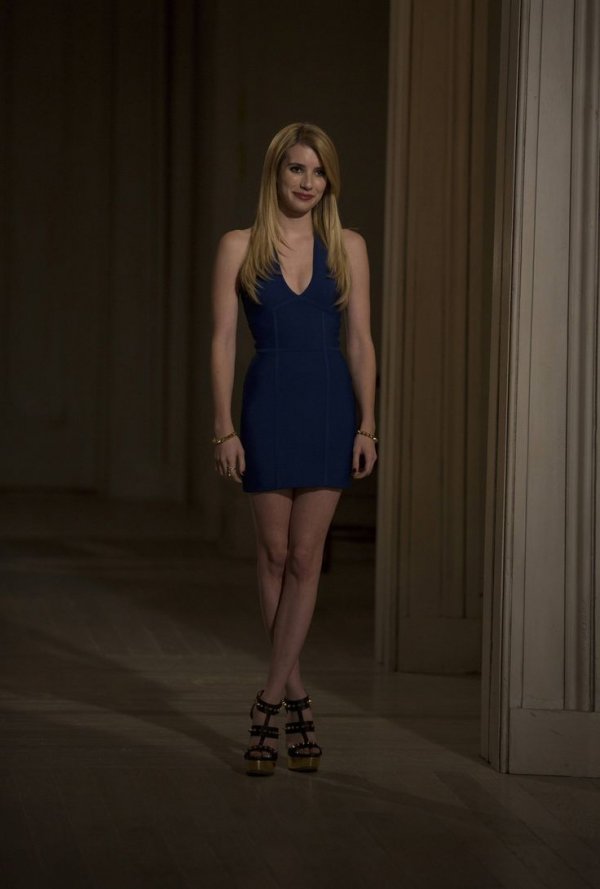 Source: fuckyeahhotactress.tumblr.com
Emma Roberts wears blue so well!
14

Fur Vest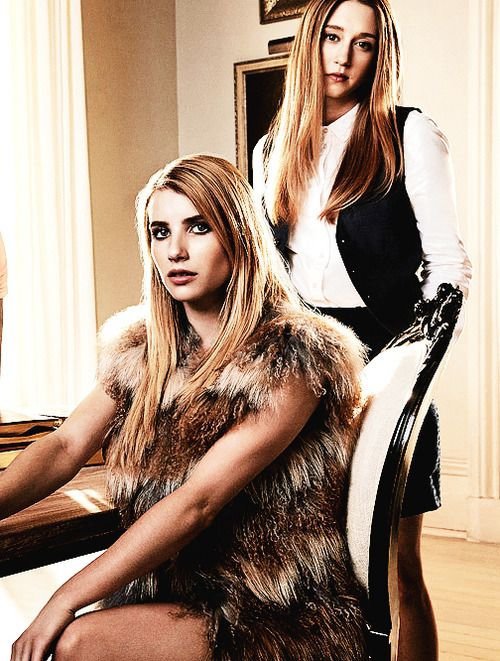 Source: weheartit.com
Doesn't Roberts rock this look in this picture with Taissa Farmiga?
15

Rough Rocker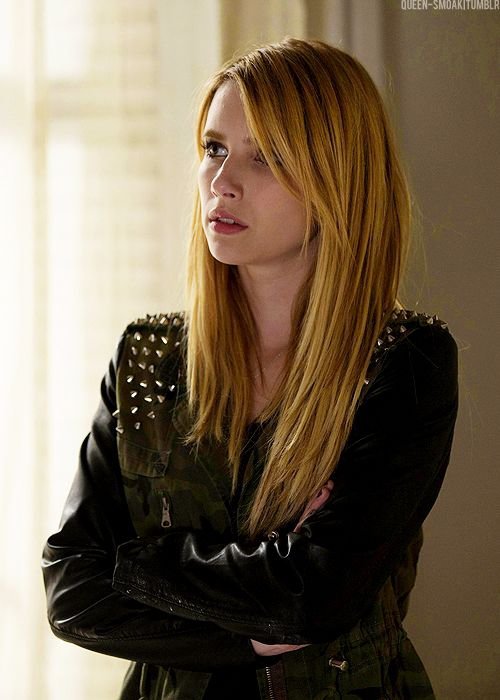 Source: Style Icons: 'American Horror Story
I love this grungy rocker look on Roberts.
16

Girly and Pink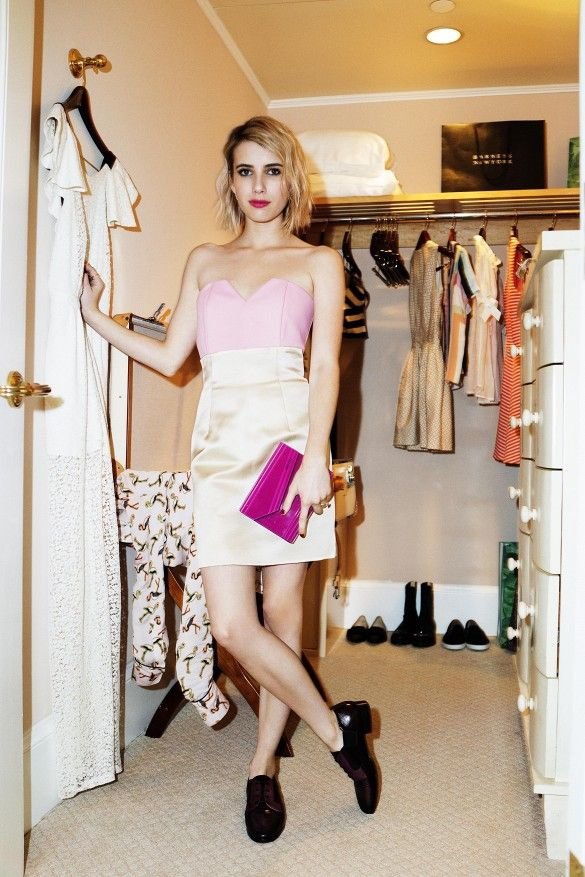 Source: Be First To See Emma
It's not every day that you see Emma Roberts in an outfit that's this pink and fun! I love it!
17

Furry Hat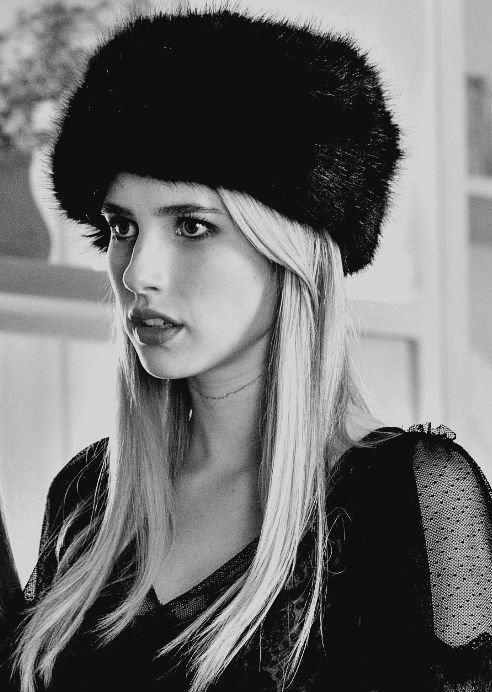 Source: Dreaming Things
Is this furry hat not perfectly dramatic and chic for her character?
18

Dramatic Cape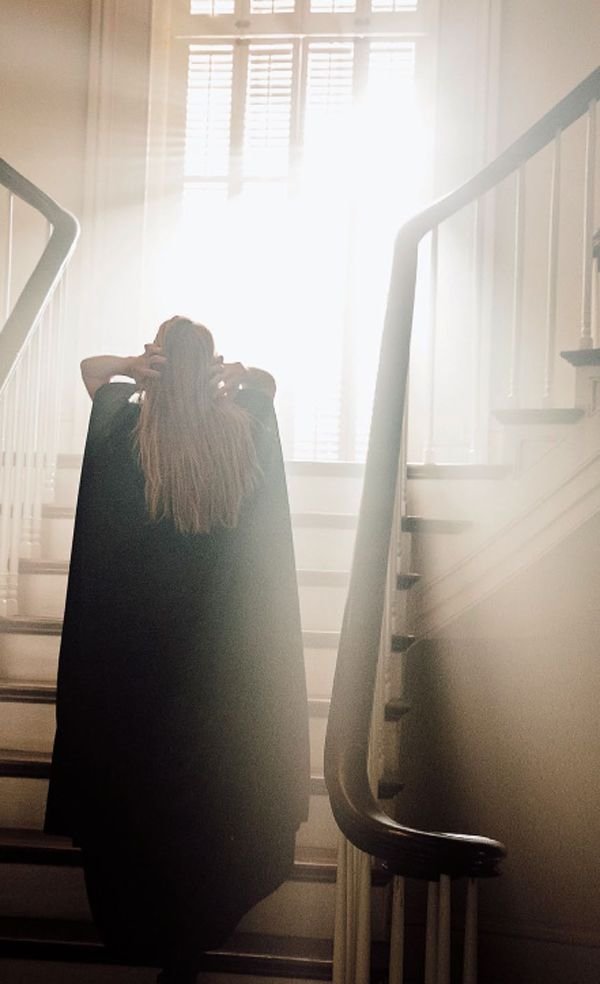 Source: "American Horror Story: Coven" American
I don't know why, but for some reason when I think of Emma Roberts on AHS, this is the image that comes to mind. It's iconic.
19

Simple and Black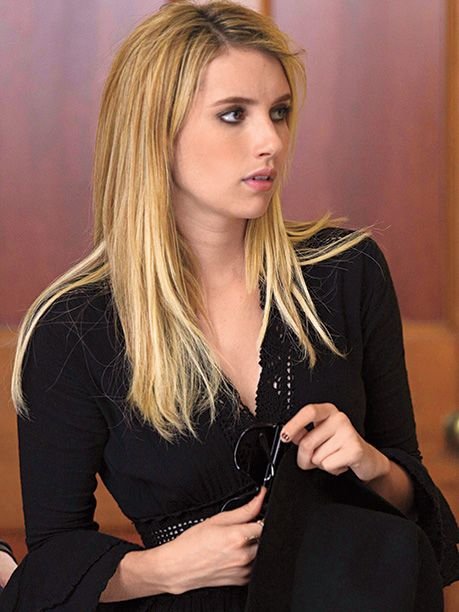 Source: A new Supreme will be
Again, Emma Roberts goes for a black look on AHS, but what really makes the outfit, in my opinion, is her pretty and piece-y hair.
20

Fortune Teller Inspired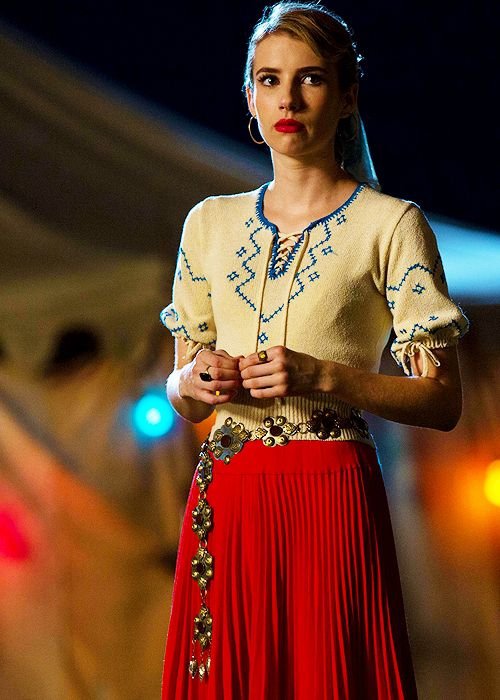 Source: Emma Roberts
What are the chances that Emma Roberts was playing a fortune teller in this scene? Based on her outfit, I'd say that those chances are probably pretty high.
21

All Eyes on Her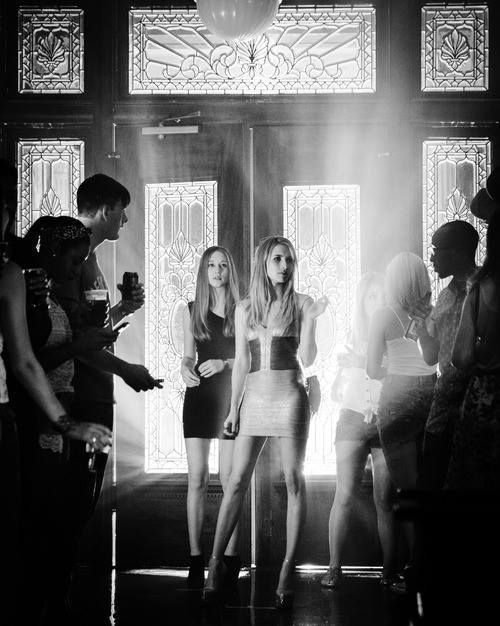 Source: AmericanHorrorStory
This body-con dress caught everyone's attention!
22

Classic Black Dress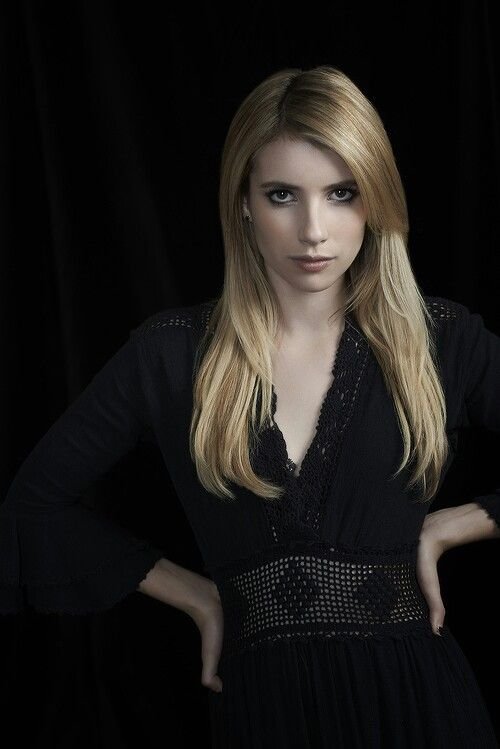 Source: for a little mystery
This bohemian dress is Emma Roberts's classic look on this show!
What is your favorite AHS look from Emma Roberts? Let me know what you loved in the comments!
Please rate this article