The craziest red carpet dresses are often the ones that we remember for years to come. The red carpet is always a place for making a statement, but some celebrities end up doing it in bad taste. They might think that they're being fashion forward at the time, but in the end it is almost always a fashion fail. With Award Season done and dusted for another year, let's take a look at some of the craziest red carpet dresses of all time.
---
1

Lady Gaga's Meat Dress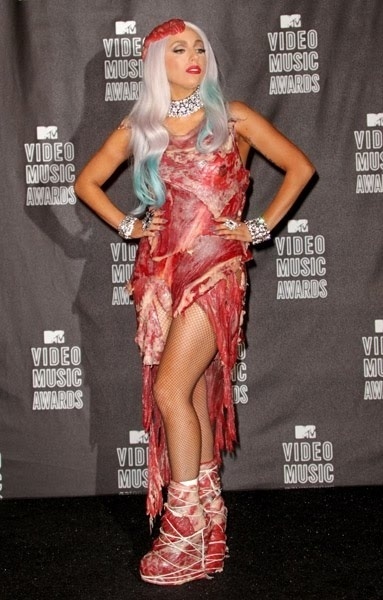 To be honest, this list of the craziest red carpet dresses could have just been a list of everything Lady Gaga has worn, ever. But her stand out 'crazy' moment was the meat dress that she wore to the 2010 MTV Video Music Awards. It was outrageous, shocking and, dare we say it, very disturbing.
2

Bjork's Swan Dress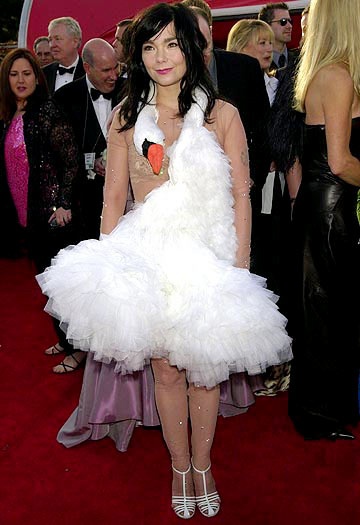 Icelandic singer Bjork rocked up to the 2001 Academy Awards in this fluffy swan creation. Personally, I think this dress is fantastically kooky. However, it left many fashion critics scratching their heads and has since become one of the most notorious red carpet looks of all time.
---
3

Lizzy Gardiner's Credit Card Dress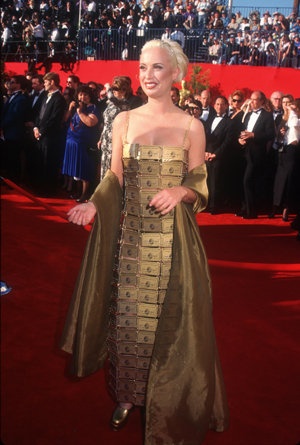 Costume designer Lizzy Gardiner wore a dress made entirely of gold American Express credit cards to the 1994 Academy Awards. While she didn't win much praise from fashion critics, she did end up winning the costume design award that she was nominated for!
---
4

Uma Thurman's Pirate Dress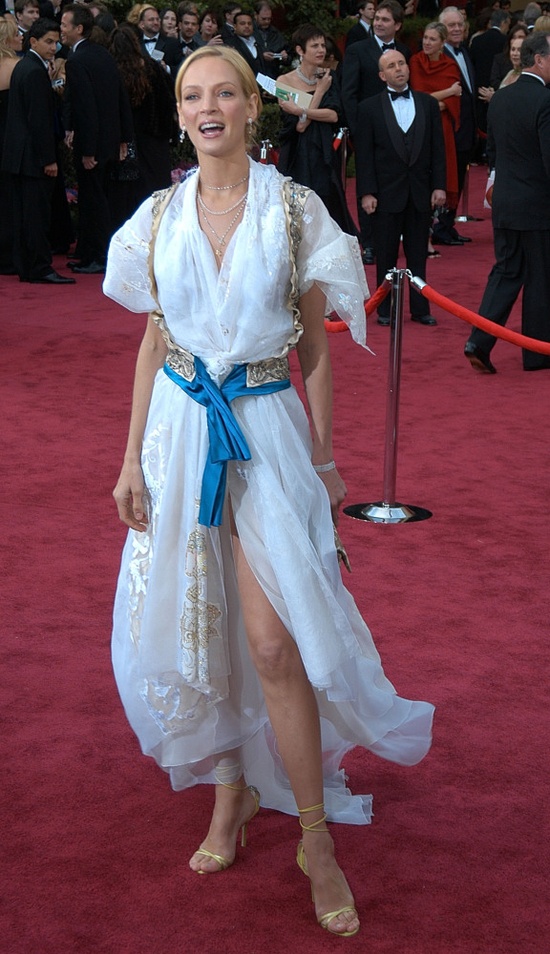 Is she walking the red carpet or the plank? That's a question you might ask when looking at the dress Uma Thurman wore to the 2004 Academy Awards. In this dress she resembled more of a pirate's wench than a Hollywood screen siren.
---
5

Kim Basinger's Half Jacket Dress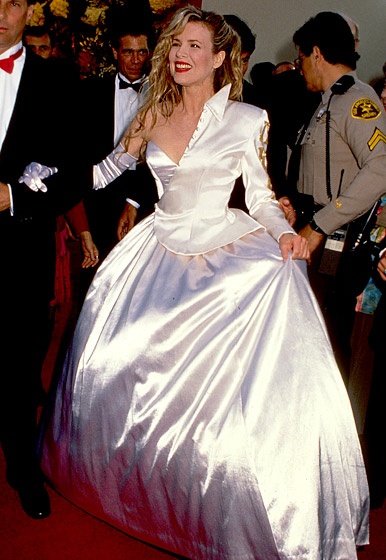 This is probably a good example of why some celebrities should leave their fashion choices entirely in the hands of a stylist. Basinger designed this dress herself and wore it to the 1990 Academy Awards. The weird half jacket, the voluminous hoop skirt, the oh so shiny fabric – this is definitely a case of where less would have been more.
---
6

Cher's 1986 Oscars Dress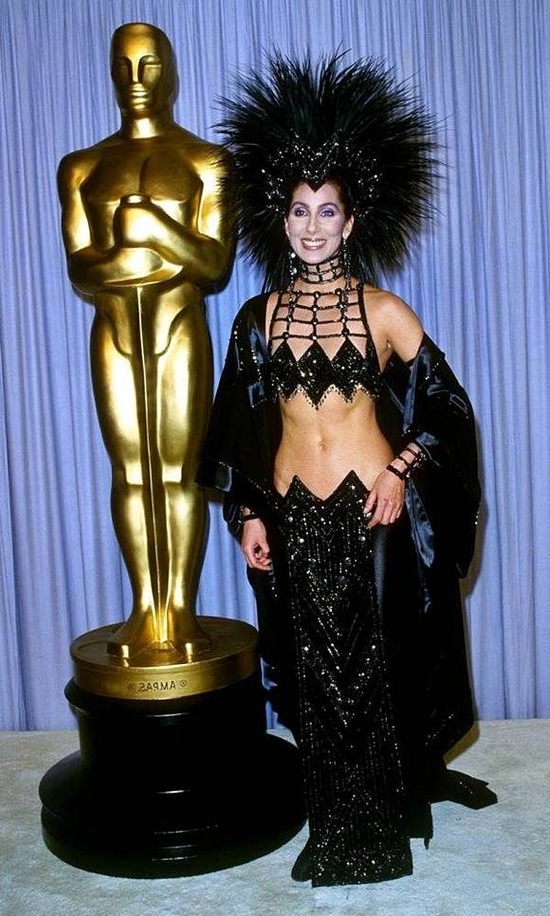 Cher isn't one to shy away bold fashion statements. She wore this spangled creation to the 1986 Academy Awards. Her midriff baring 'dress' came complete with a hair-raising headdress. At least she had to body to show it off, right?
---
7

Toni Braxton's Barely There Dress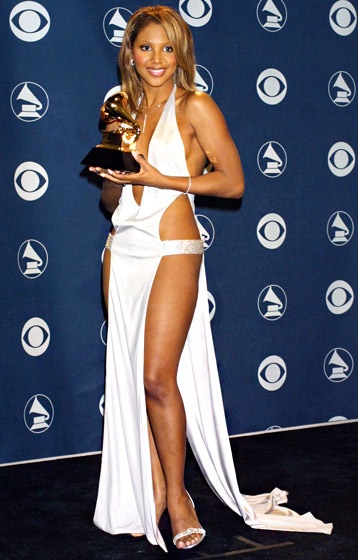 The early 2000s seemed like a time when celebrities were trying to outdo each other for who could show the most skin. First it was Jennifer Lopez's plunging neckline, and then it was this barely there dress that Toni Braxton wore to the 2001 Grammy Awards.
---
8

Liz Hurley's Safety Pin Dress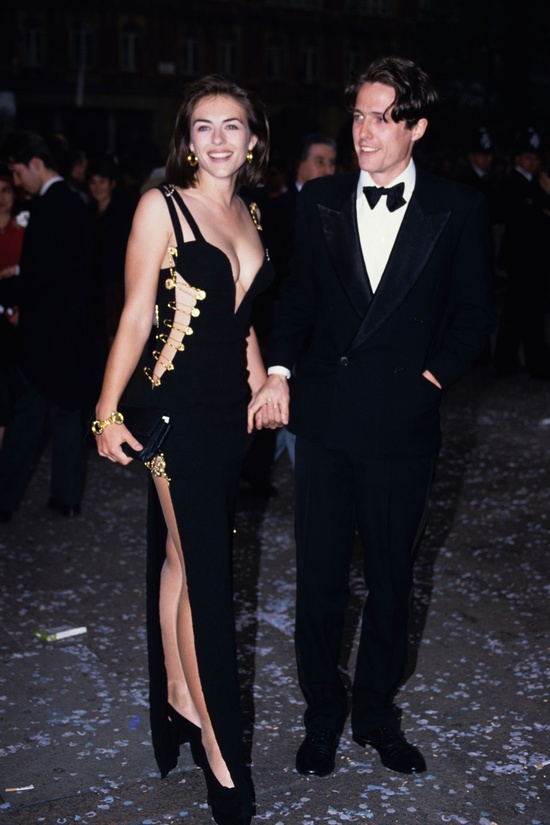 Liz Hurley wore this memorable dress to the 1994 premiere of 'Four Weddings and a Funeral.' Designed by Versace, the revealing black dress featured a plunging neckline and safety pin details at the sides. More recently, Lady Gaga has also been spotted wearing the same dress made iconic by Hurley.
---
9

Demi Moore's Bike Short Dress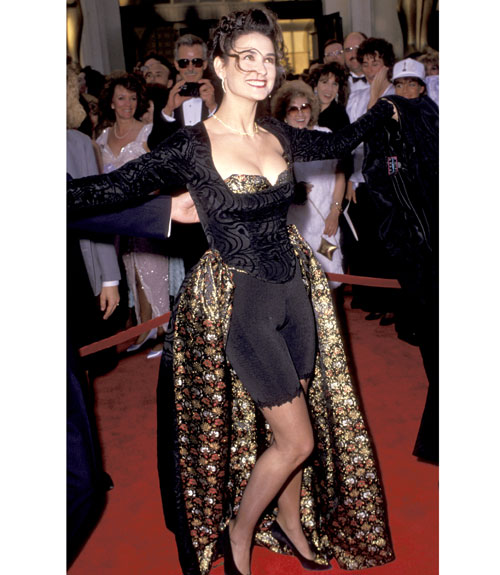 It was the 80s and I guess bike shorts were in fashion, but were they really appropriate for the red carpet? Moore apparently designed this look, which is probably why so many celebrities leave their dress choices in the hands of professional stylists.
---
10

Nicki Minaj's Red Hooded Dress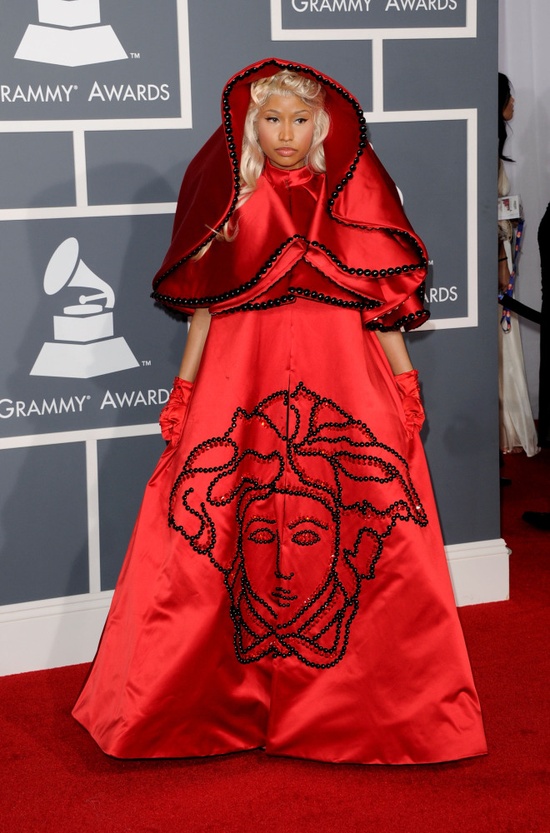 Nicki Minaj is another singer known for her bold (some would say crazy) fashion choices. While the red Versace gown that she wore to the 2012 Grammy Awards seemed like a tamer choice than her usual colourful outfits, the real WTF moment was when she rocked up on the red carpet with a Pope lookalike!
Many of the fashion choices that these celebrities have made have left us scratching our heads and wondering what they were possibly thinking. However, some dresses like Liz Hurley's safety pin dress and Lady Gaga's meat dress have become a part of popular culture. Do you have any other examples of crazy red carpet dresses?
---
Comments
Popular
Related
Recent