Jennifer Lawrence's career really blew up at the Hunger Games, and since then, she's always brought her A-game to the premiere red carpets. No matter what color, style, or length of a dress she's wearing, she always looks absolutely stunning and turns so many heads. Whether you're looking to be inspired by her fashion and style at the various Hunger Games premieres from over the years, or you're simply just looking to drool over her gorgeous outfits for a few minutes, I've got you covered. These are some of J.Law's best Hunger Games premiere looks ever, and you're sure to drool over them and get a little bit of fashion inspo!
---
1

Glittering in Gold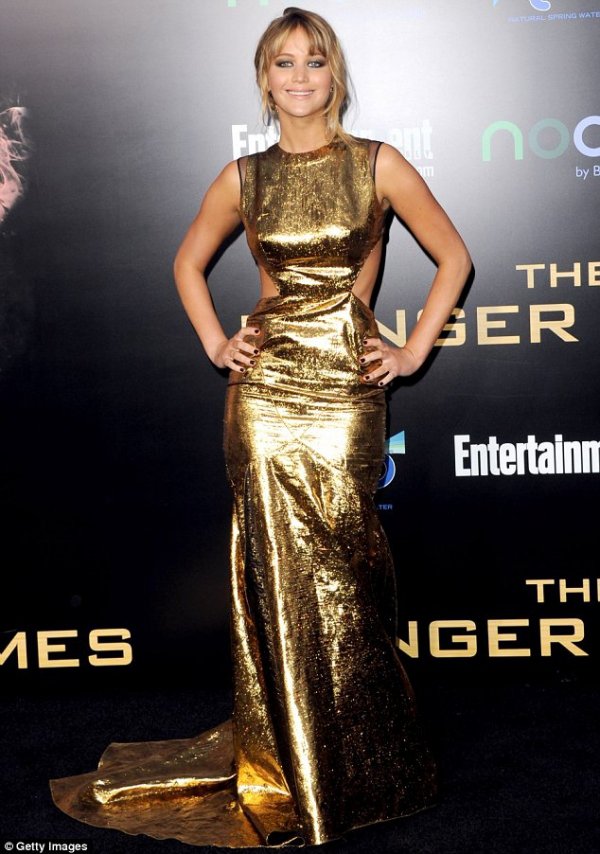 This is probably Jennifer Lawrence's most iconic Hunger Games premiere look, and with good reason. She stunned in this gold dress, and the entire world stopped to stare at her when she wore it. I always thought that it looked like the prom dress of every girl's dreams, but the one none of us ever got to wear!
---
2

Pleated Greens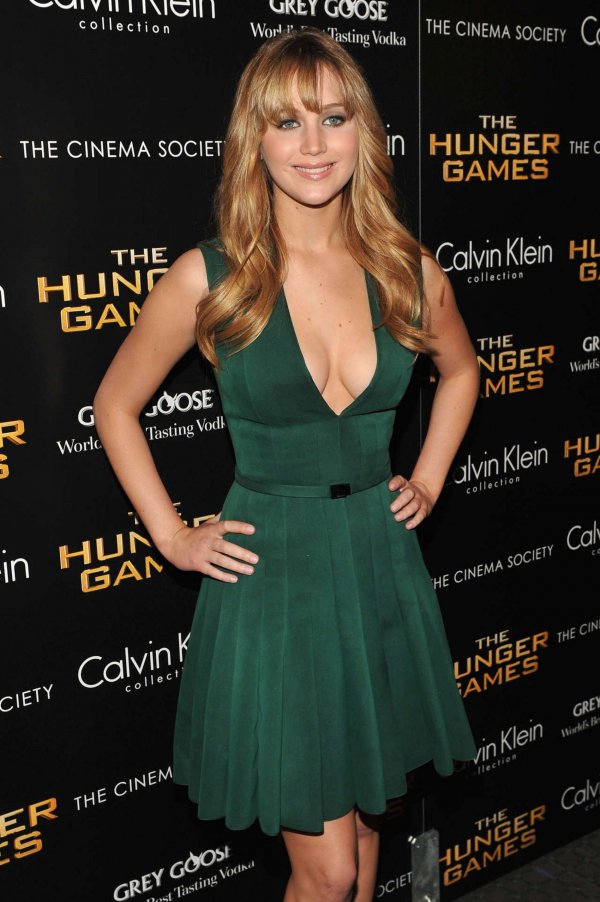 This forest green dress is simply stunning, right? She makes even mini-dresses that are so simple look perfect. I love the pleats in this dress and the rich color that works so well with her skin tone. This was such a good look on her!
---
3

Mesh Statement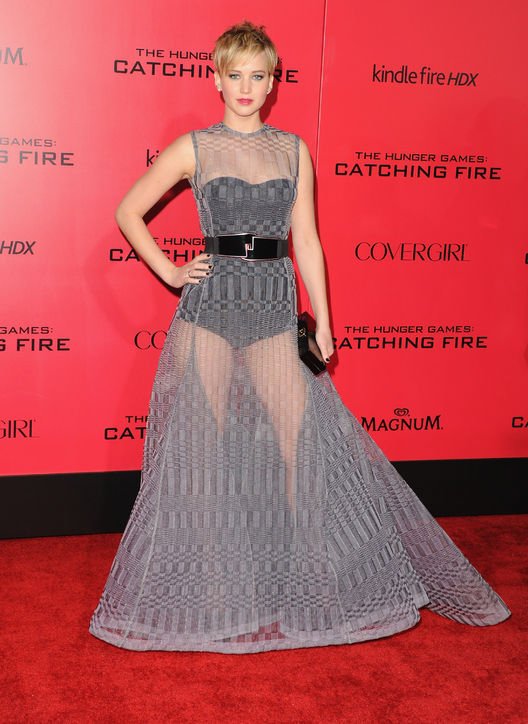 How many times have you really seen a woman rock a mesh dress on the red carpet, though? I love how she looks so high fashion in this look. The skirt is dramatic, the color looks perfect on her, and it's look that I want to see her recreate all the time!
---
4

Dior High-Low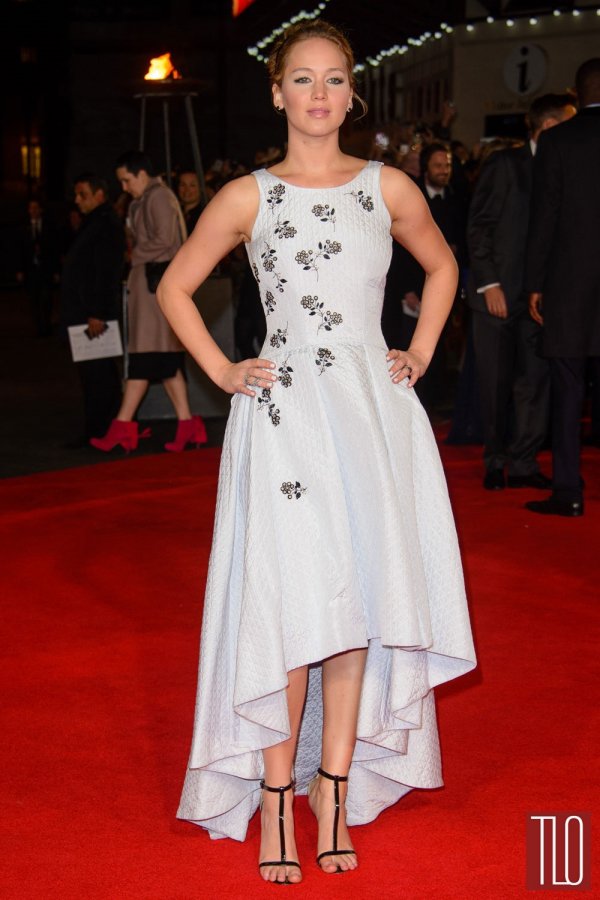 This periwinkle high-low number was pretty out of the ordinary for Jennifer Lawrence. When was the last time you saw her anything that could be described as "soft?" Especially when it comes to Hunger Games premieres, J.Law always goes for looks that are dramatic like the movie franchise and just a little bit geometric! I love the floral detail and flow of the dress!
---
5

White Minimalist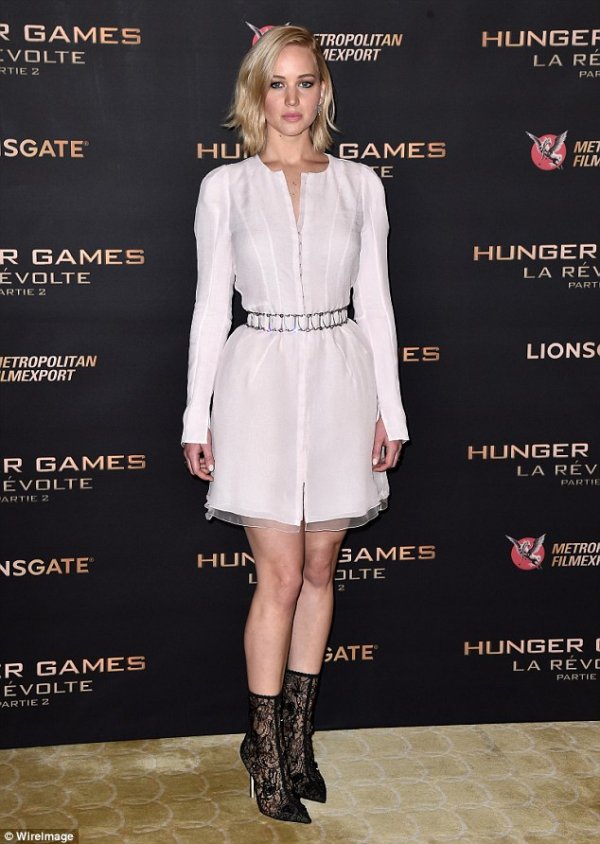 I love how even when Jennifer Lawrence is going simple and more understated, she still absolutely makes a statement. This long-sleeve white dress is gorgeous and sophisticated without being too much, and the lace heels really pull the whole outfit together, making this a look we're all lusting over!
---
6

Ethereal and Yellow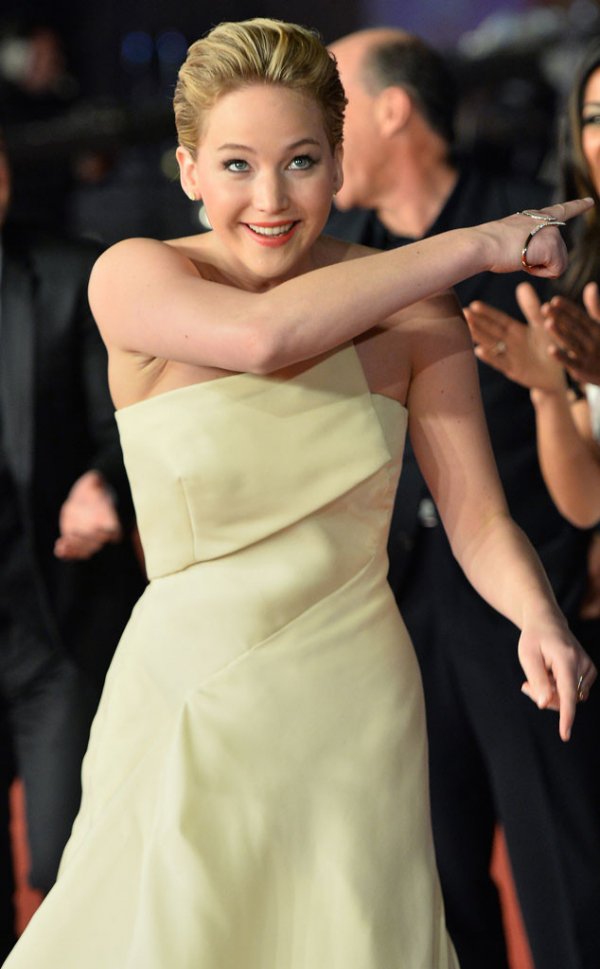 I don't know about you, but I'm absolutely obsessed with this dress. J.Law wore this to the Rome premiere of Catching Fire and looked like a goddess in it. The pale yellow color looked so great on her, and I love how paired it with gold heels for a little pop of metallic without it being too much.
7

Backless in Black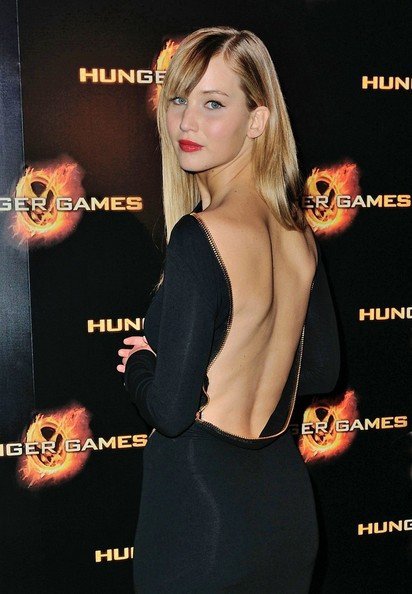 To this day, I am convinced that Jennifer Lawrence started this trend of backless dresses with zipper accents. It's so effortlessly chic. It's a classic look that we'll be wearing for decades, and she started the trend at the Paris premiere of the original movie. She looks like such a movie star in this look, and it will always be iconic for her!
What is your favorite look on Jennifer Lawrence from a Hunger Games premiere? Let me know what you've loved most on her!
---
Comments
Popular
Related
Recent