This article is about strong celebs who rocked a suit on the red carpet, and they are all women! The power suits aren't just for males anymore as there has been a huge increase of leading ladies sporting them. These ladies really know how to pull off this newest trend, while some failed at the look. Here are the celebs who rocked a suit and killed it!
1

Rihanna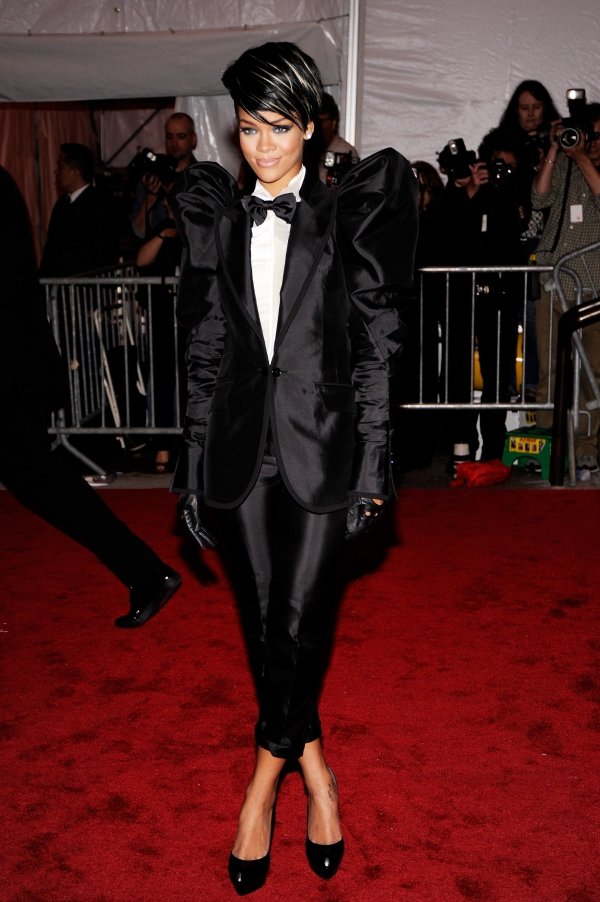 How can I not start with Miss RiRi as one of the best celebs who rocked a suit on the red carpet? Not only does she deliver fierce attitude in this black suit, but also she demands your attention. She wore this all black, puff sleeved Dolce and Gabbana suit with a white ruffle shirt to the Met Costume Institute Gala 2009. RiRi of course rocks this look while making it her own.
2

Rosie Huntington-Whiteley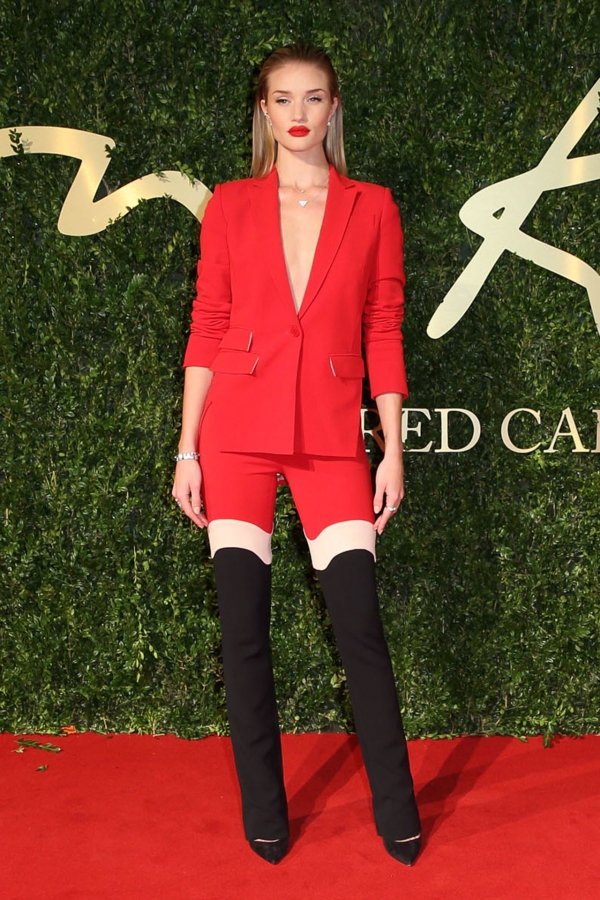 The bombshell supermodel took a sexy spin on the suit with the bright colour and plunging neckline. The 26-year old showed us why she is a model by posing up a storm in this Antonio Berardi two-piece suit. This suit works perfectly for Rosie as it shows off her svelte figure while keeping it young.
3

Olivia Wilde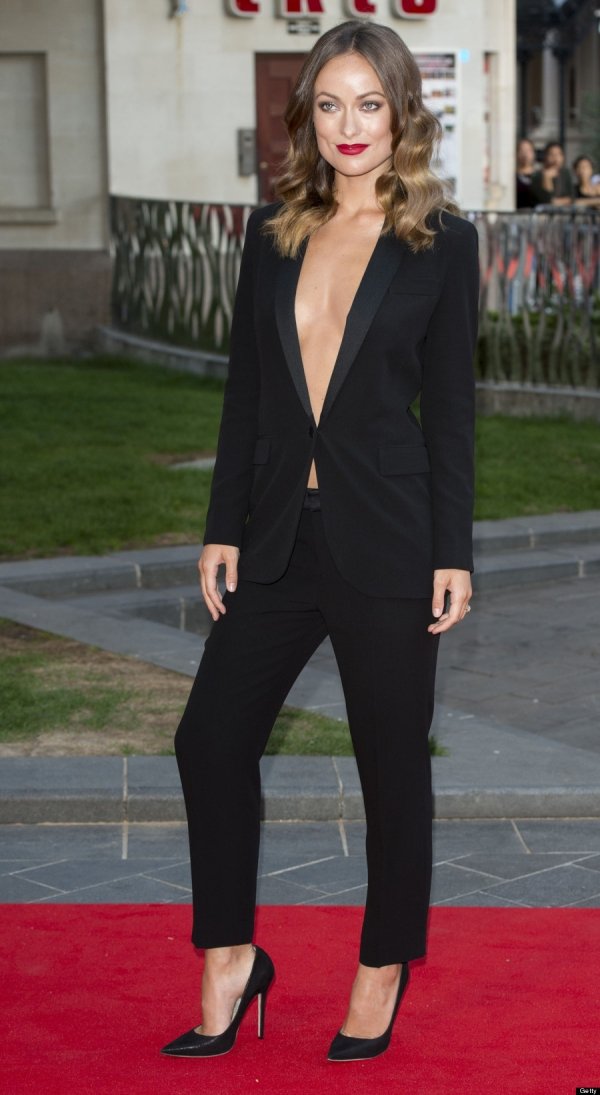 How low can she go? All the way, it seems. Olivia didn't hold back from showing off her sexy side in this all black men's suit. The actress opted for no shirt under the jacket, which made the look feel very feminine and fresh. Keeping her hair light and down also added a touch of class.
4

Angelina Jolie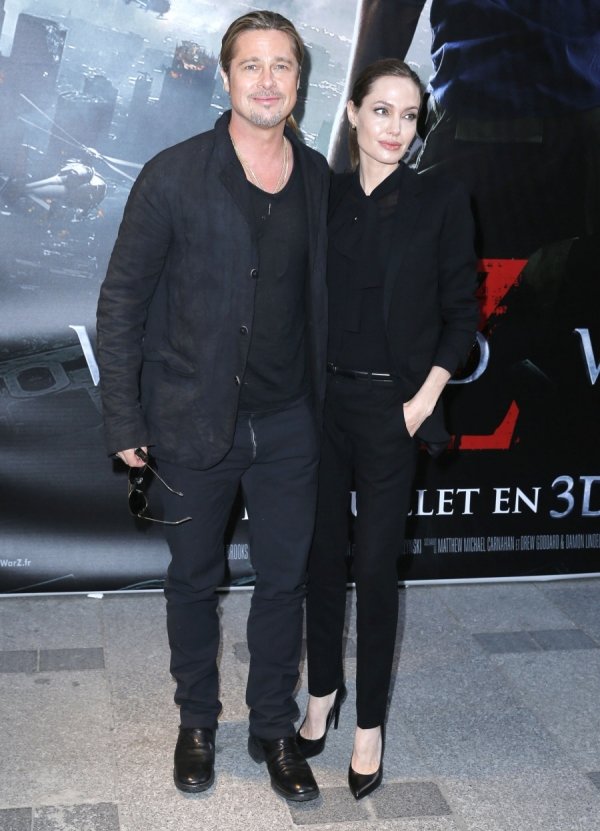 There is no doubt Angelina knows how to rock the red carpet, but this look is on a whole new level. This look is the perfect mix between masculine and feminine with the hair pulled back and pointy black heels. Never one to disappoint, the starlet let her beautiful face shine.
5

Cate Blanchett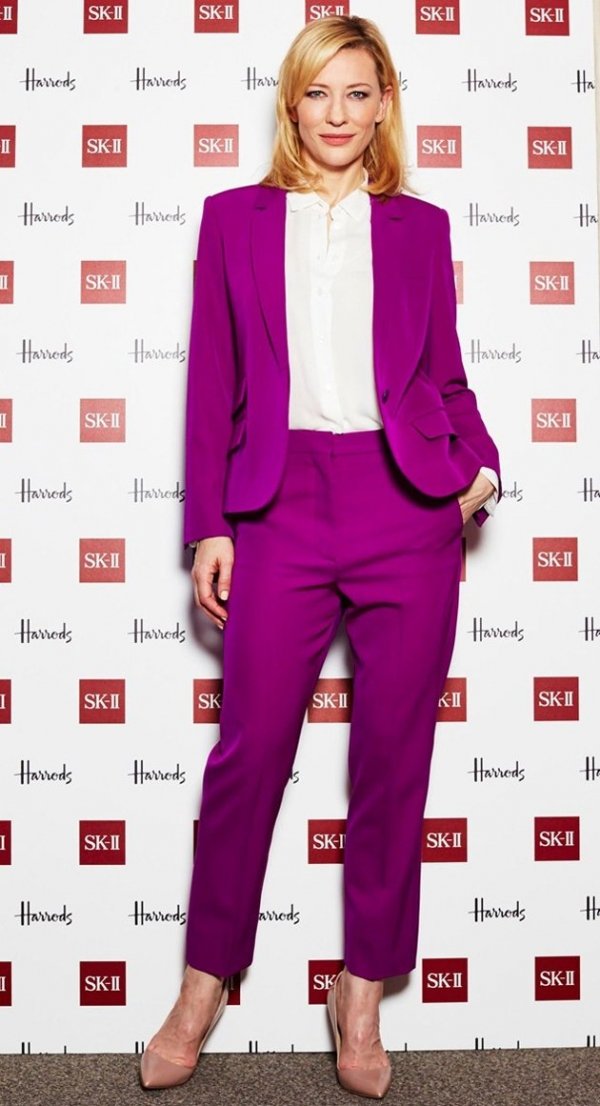 The Blue Jasmine star made sure she stood out in this Stella McCartney suit while at a promotional event in England late last year. Not only is this look fresh, but it also screams independence and confidence. We love how Cate took the risk with this bright colour as it really paid off! Best dressed list for sure.
6

Ellen DeGeneres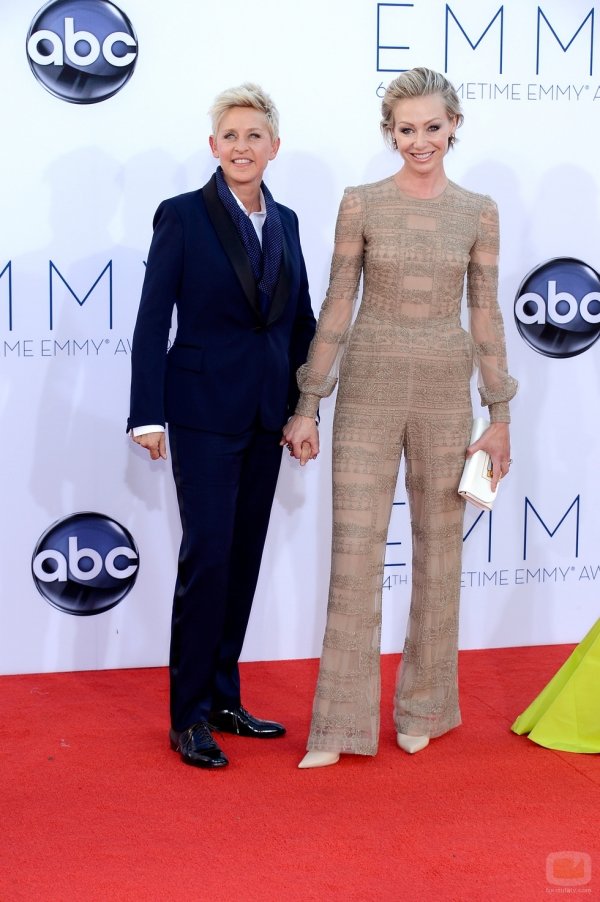 It was hard to pick just one suit that the daytime Queen has rocked as Ellen always knows how to pull off the suit look effortlessly and this was no exception. Ellen stunned in this navy and black suit alongside her main squeeze, Portia de Rossi, at the 2012 Emmy Awards. The colour highlighted her eyes and made her stand out form the crowd.
7

Sandra Bullock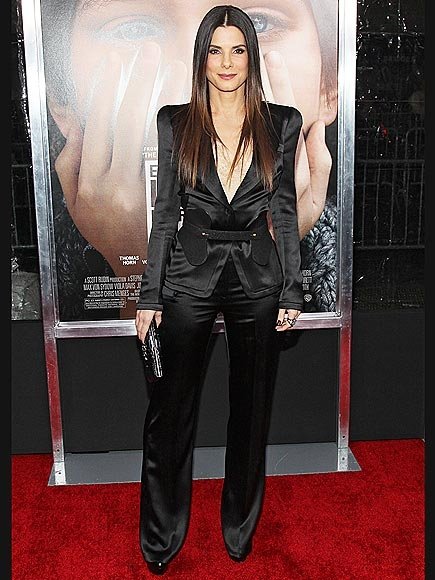 Once again, Sandra proves to us why she is the leading lady in Hollywood. This silk number did her body wonders while accentuating all the right parts. Not one to shy away from taking a risk, this look hit it out of the park. Leading the way for women in the future to try the suit trend, Sandra kept the look easy with her hair down.
There are so many leading ladies taking part in this trend that it's hard to pick just seven. Not only is this look taking over the red carpets, but it's taking over the storefronts as well! You can nab a suit like this from Zara and H&M on the cheap. What style is your favourite look?