When it comes to actresses who should play Disney princesses, it's kind of hard to pick one girl for each princess. Luckily, princess movies are extremely popular, so perhaps we'll get to see multiple actresses playing the same fairytale royals—remember how Kristen Stewart and Lily Collins both played Snow White in movies that were released just months apart? Since neither of those flicks was from the House of Mouse, we might see another Snow White in the near future. I do know that Lily James is starring in Disney's "Cinderella" movie and that Elle Fanning is playing Sleeping Beauty in "Maleficent," so for this list I'm just going to focus on actresses who should play Disney princesses in live-action movies that aren't in the works.
---
1

Zooey Deschanel as Snow White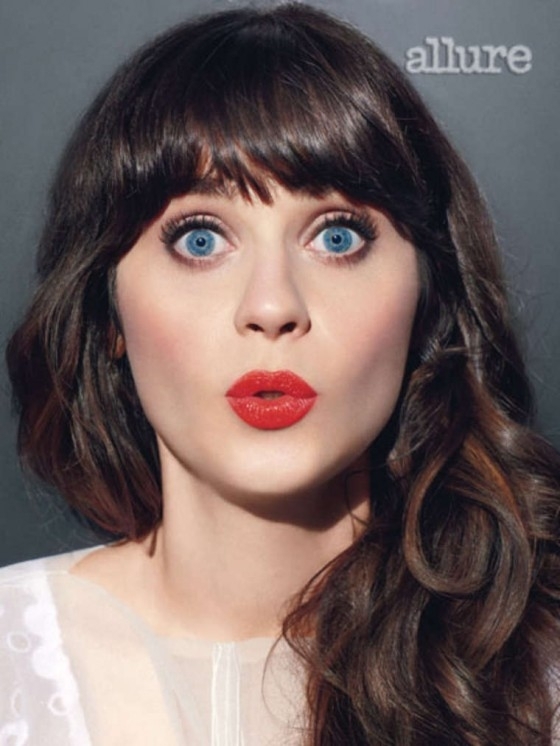 Zooey definitely tops the list of actresses who should play Disney princesses—her gigantic eyes and ultra-girly personality already make her seem like an animated character brought to life. Of course the adorkable actress would have to play a more hipster-y version of Snow White. Perhaps she would only become the fairest in the land after deciding to ditch her silly over-sized glasses. Her cute "(500) Days of Summer" costar, Joseph Gordon-Levitt, would play her Prince Charming, obvs, but the boring character from the animated Disney movie definitely needs some more personality—perhaps he could be addicted to porn like Levitt's "Don Jon" character. And Zooey's Snow needs some goal other than landing a prince, so she should try to save her dwarf friends from a lifetime of misery working in those diamond mines by convincing them to start a seven-piece band called She & Them that plays the following hipster instruments: banjo, ukulele, tambourine, jug, harmonica, triangle, and washboard.
---
2

Bella Thorne as Ariel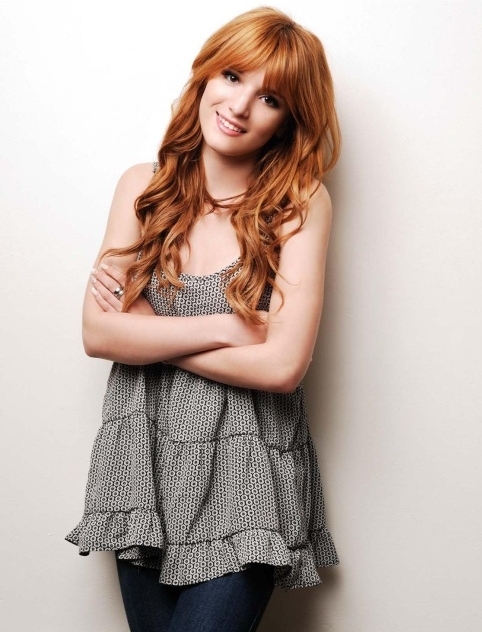 While we'd also love to see hipster Ariel brought to life, we're thinking that the Internet meme has become too mainstream. So let's just stick with casting a redheaded Disney star as the finned princess who introduced us to a new styling tool known as the dinglehopper. This "Shake It Up" actress has that wide-eyed, inquisitive look that's a must for playing the little mermaid, and she can also sing. Bella's Disney series has been cancelled, so she'd probably love to get a chance to make the move to blockbuster movies by playing the popular mermaid princess. However, she'd have to work really hard to top JoAnna Garcia's awesome Ariel portrayal in "Once Upon a Time."
3

Ariel Winter or Selena Gomez as Belle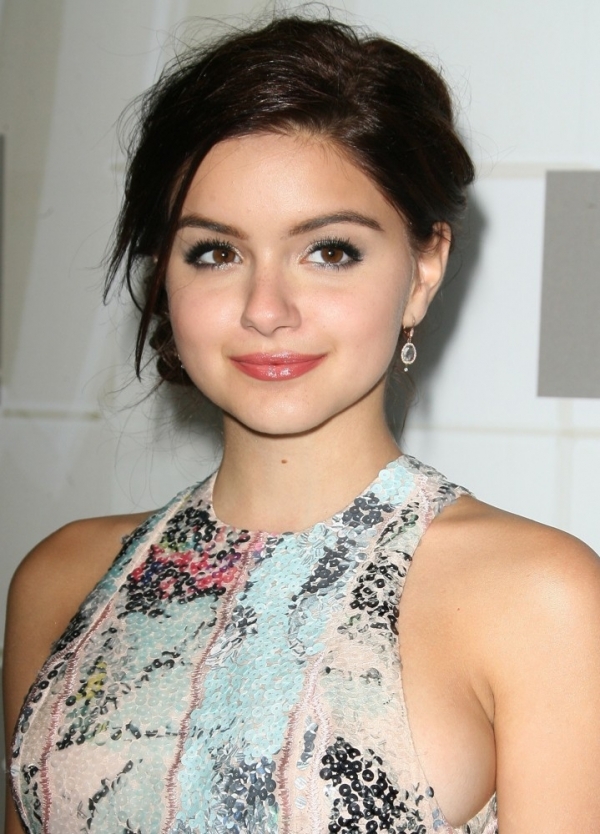 Actress Ariel Winter would obviously make an excellent Belle—her "Modern Family" character always has her nose stuck in a book. Ariel does have a Disney princess name already, and she'd probably love to trade Alex's geeky duds for Belle's glamorous ball gown. However, Selena Gomez would also be an excellent choice for an updated version of the "Beauty and the Beast" fairytale. Instead of being a prince, perhaps her love interest should be a spoiled pop star who has been turned into a monster for behaving badly. Maybe he'll get locked up in his mansion for driving like a maniac, urinating in mop buckets, and refusing to wear a shirt in public. At least he'll be able to grow plenty of facial hair as a beast.
---
4

Miley Cyrus as Rapunzel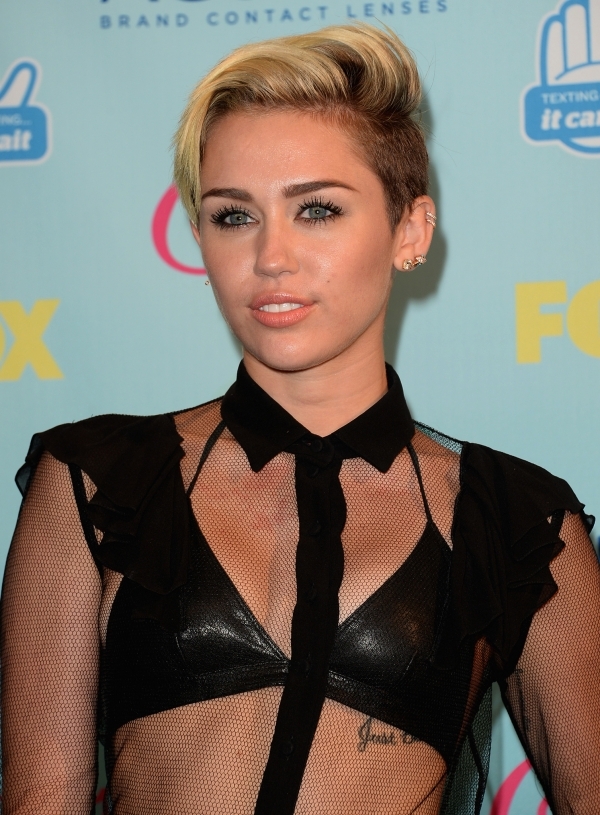 Speaking of pop stars behaving badly, this is the perfect role for Miley Cyrus to play. Think of it this way—"Hannah Montana" was her tower, and her recent wild child behavior is the result of being imprisoned for so long. Miley might love the idea of trading her short hair for ultra-long locks, and maybe she'd find a replacement for Liam Hemsworth in whoever gets cast as her prince. Of course her Rapunzel would take a wrecking ball to that awful tower after finally breaking out of it. At least Rapuznel had plenty of time to perfect her twerking skills while she was locked up for all those years.
---
5

Rihanna as Tiana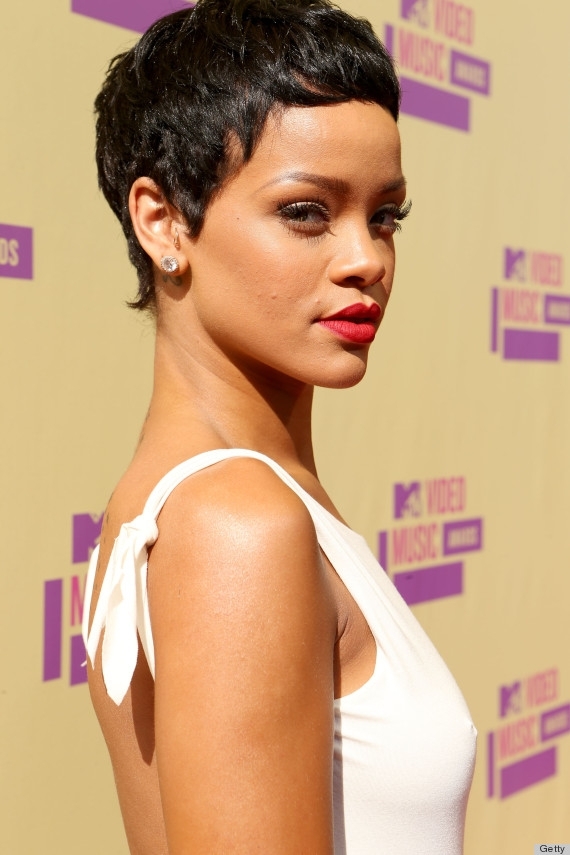 Chris Brown was a frog that Rihanna kissed while searching for her prince. Unfortunately, he didn't turn into her dream guy, and it doesn't look like he ever will. It would be nice to see Ri-Ri live happily ever after, and she'd probably love that "The Princess and the Frog" is set during Mardi Gras in New Orleans—Rihanna is definitely a pop princess who likes to party. Unfortunately, she'd have to spend most of the movie looking like a frog. This might seem like a big turnoff for an actress, but you have to remember that Rihanna's big acting debut was in the movie "Battleship." After starring in an alien movie based on a board game that didn't have anything to do with aliens, no role should seem strange to Ri-Ri.
---
6

Nicole Scherzinger as Princess Jasmine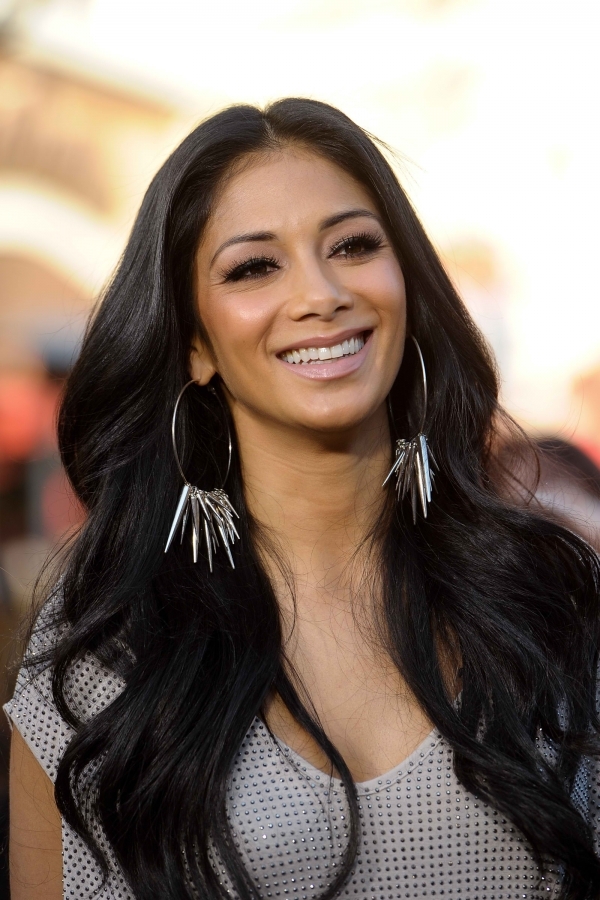 Sorry, Kim Kardashian. You have proved that you can get cast in fine films like "Disaster Movie" and "Temptation: Confessions of a Marriage Counselor," but your song "(Jam) Turn It Up" definitely wasn't enough to prove that you can handle singing Princess Jasmine's part of "A Whole New World." Just like Kim, Nicole definitely looks like this gorgeous Disney princess, and she has done a little acting by scoring guest appearances on TV series and a small part in "Men in Black 3." She definitely shouldn't have any problem rocking a crop top and bringing the attitude. If she did get cast as Jasmine, maybe we'd get to hear a new version of a classic by The Pussycat Dolls—it's not hard to picture Nicole purring, "Don't cha wish your princess was hot like me?" to all her potential suitors.
Farin
and #7 are the only ones that make sense to me...
---
7

Jennifer Lawrence as Merida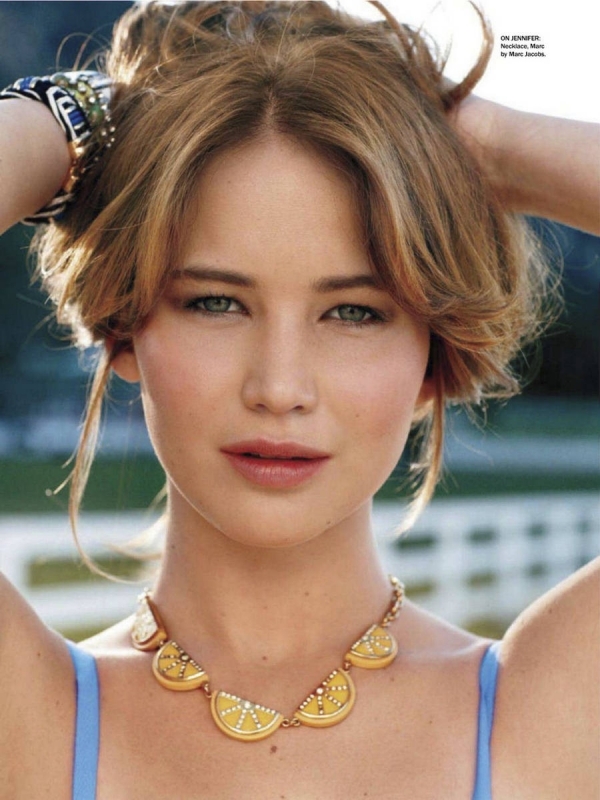 Who doesn't want to see J-Law with curly red hair? And how amazing would it be to hear her speaking with a Scottish accent? There really is no better actress to play the rebellious "Brave" princess who refuses to play by fairytale rules—after all, Jennifer doesn't play by Hollywood's rules. She refuses to starve herself to fit a certain starlet stereotype just like Merida refuses to dress and act like a proper princess. Jennifer also has plenty of experience using a bow and arrow after playing Katniss in "The Hunger Games" movies.
The TV series "Once Upon a Time" has done a pretty good job bringing some Disney princesses to life, but I'm hoping that future live-action movies based on the fairytale characters will be even better. I'd also love to see another lesbian/bisexual princess like the version of Mulan in "OUAT"—that great reveal was groundbreaking, but I want a Disney princess to actually find love with another woman (maybe Merida?). So which actresses would you like to see cast as Disney princesses, and what big changes would you like to see to their stories?
---
Comments
Popular
Related
Recent