If you've been looking for some fashion inspiration, look no further. These Latina celebrities have become major style icons and all their outfits are totally worth recreating this summer. Check out my favorite fashionable Latina celebs and let me know if there's anyone else who should be added!
---
1

Adriana Lima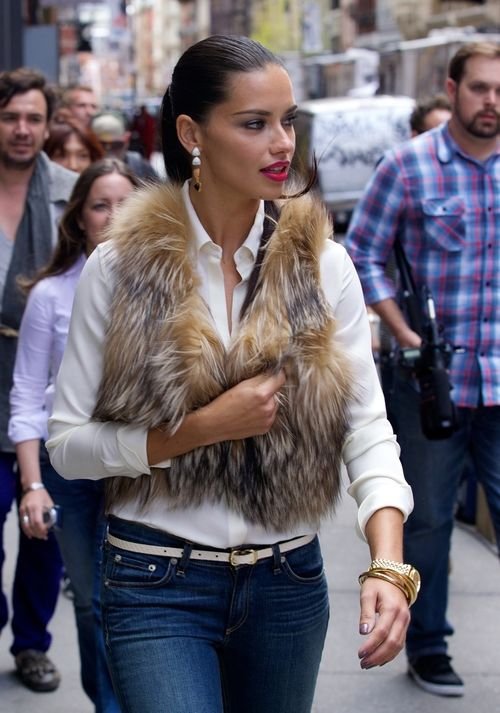 Brazilian model Adriana Lima looks amazing on and off the runway. With a tall and lean body, she's always wearing clothes that draw attention to it! She's not afraid to experiment with her style by adding different layers, accessories, and trying out a bold lip color.
---
2

Eva Longoria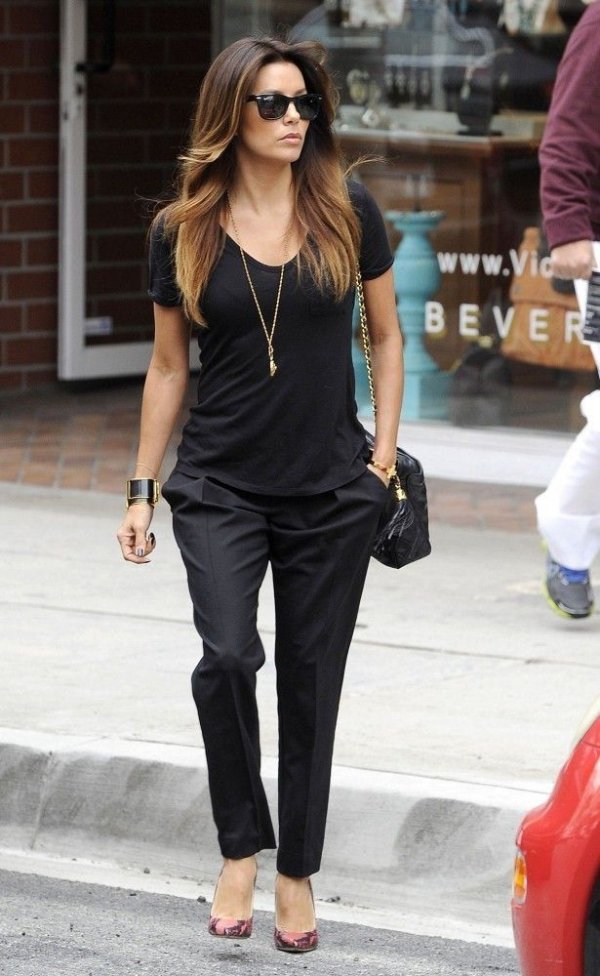 Even though Eva is pretty petite, she always finds a way to own all those Latina curves. With form-fitting clothes, she always hints at what's underneath but always keeps a little mystery. Her street style is one of my favorites because it's simple yet very chic. She can take an all-black outfit and make it work with some patterned heels and gold chains!
Trendinig Stories
More Stories ...
3

Selena Gomez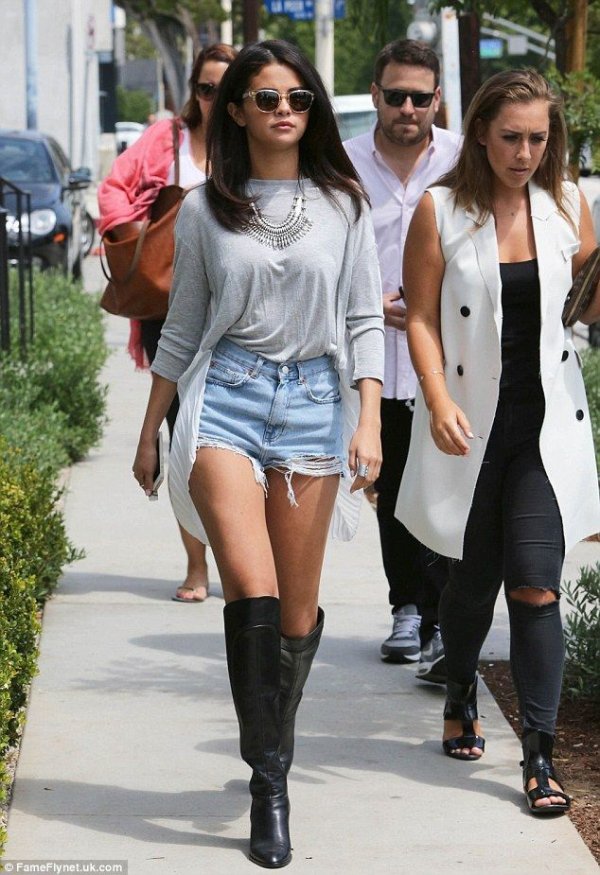 Throughout the years, Selena's style has definitely evolved. The singer always looks fierce, sexy, and playful. I love that her style is very minimal but can still make quite the fashion statement. She's a great person to draw fashion inspiration from because she's always evolving and rocking the latest trends.
---
4

Eva Mendes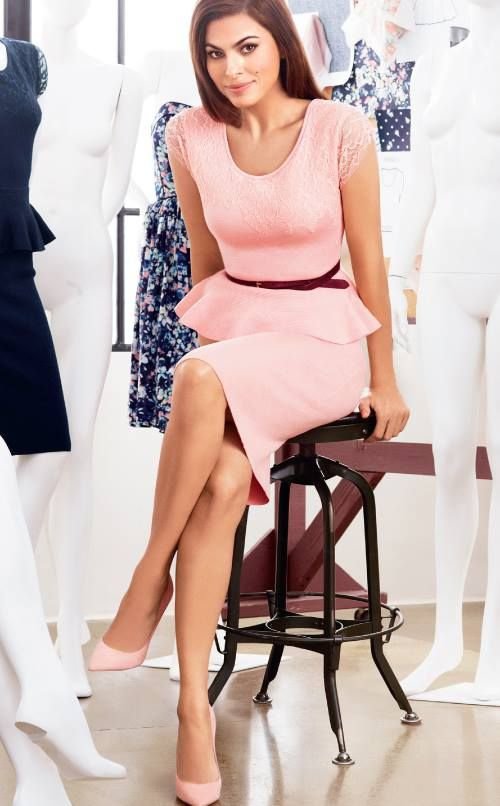 Could the reason why she snagged Ryan Gosling be because her style is so great? LOL! Eva always looks so perfectly put-together, even when she's wearing a t-shirt and jeans. Did you know that she has her own clothing line with New York & Co.?
---
5

Gina Rodriguez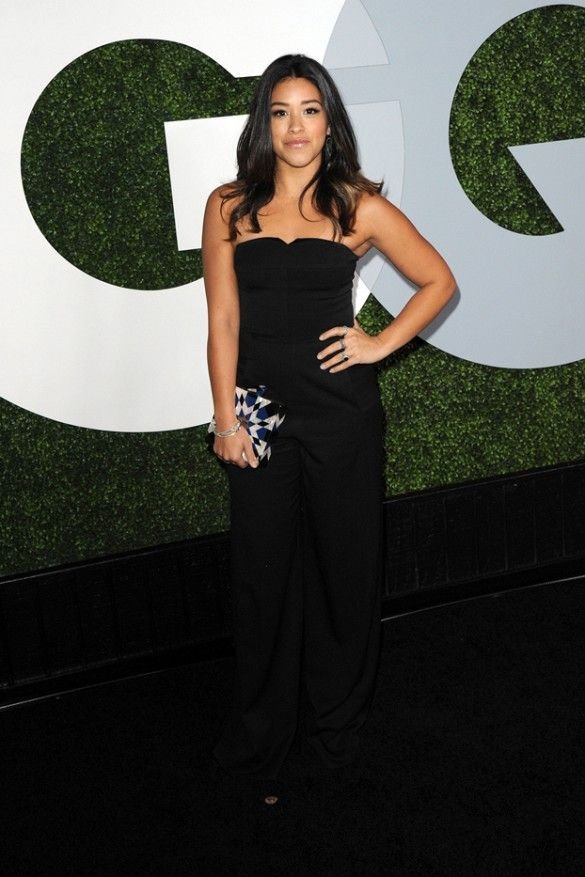 The "Jane the Virgin" star has been creating major buzz this year - she's been killing the fashion game! Her sweet and bubbly personality is always mirrored by her outfit choices. She usually goes for light colors and fun patterns but every once in a while, she edges it up with an all-black ensemble.
---
6

Jennifer Lopez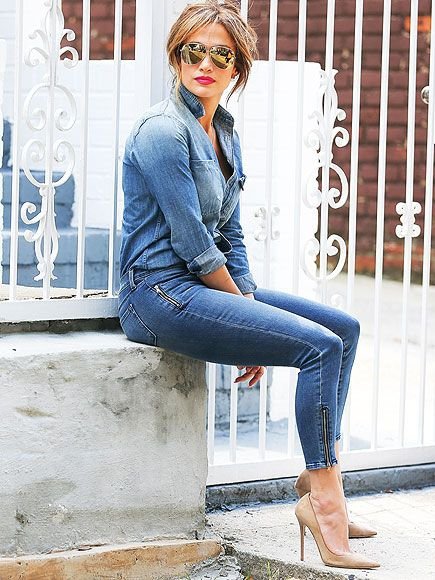 If Jennifer Lopez isn't already one of your fashion inspirations, something isn't right. This woman can do no wrong! No matter if she's wearing denim on denim or a barely-there gown, she looks fantastic in it all because she wears it all with confidence. Even when she's not dressed up for events, she still makes everyday outfits look runway-ready.
---
7

Jessica Alba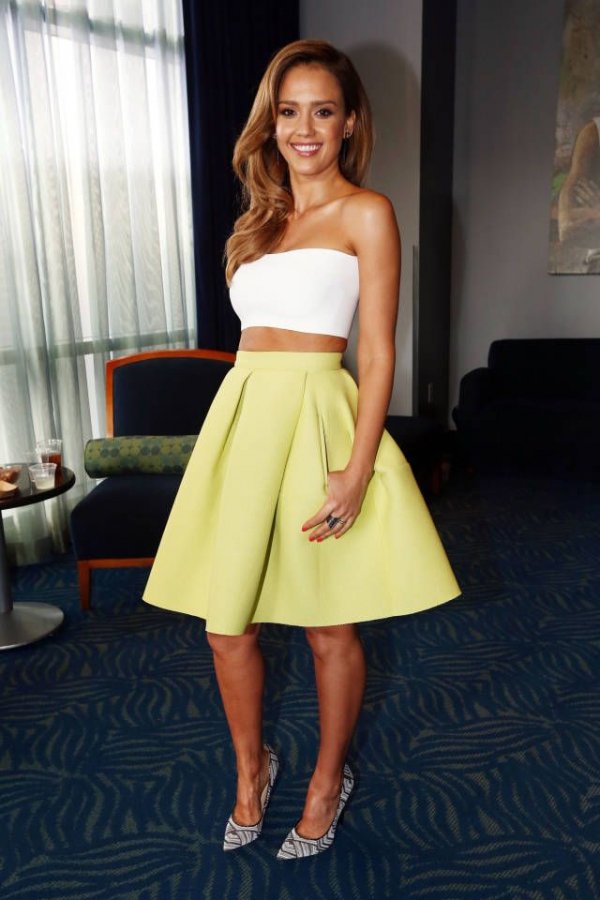 Jessica Alba is one of my favorite celebrities. She's always taking fashion risks and, of course, they always pay off for her. She's never afraid to mix different colors, patterns, and textures and that's why she's become such a fashion trendsetter!
---
8

Sofia Vergara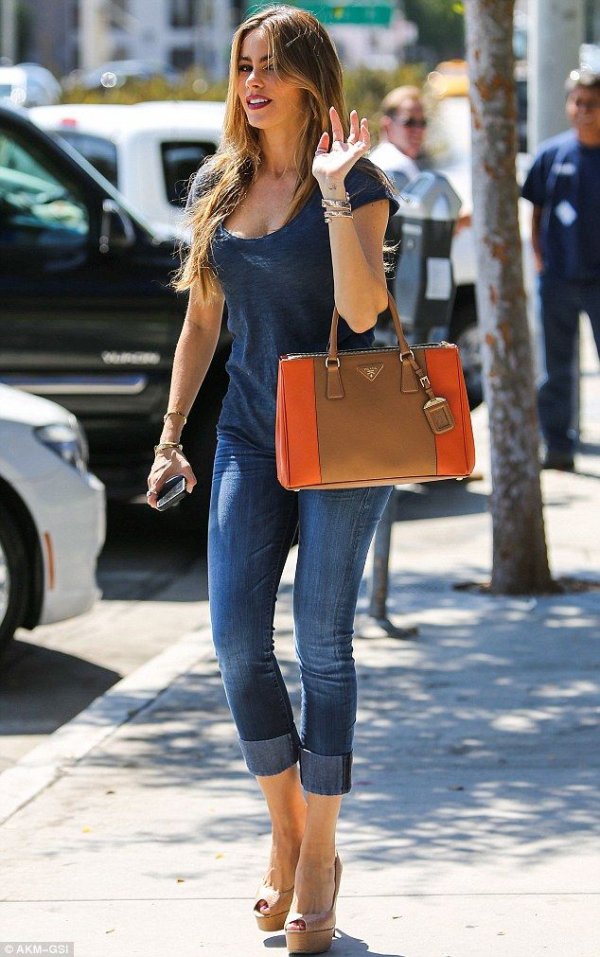 Let's be real, Sofia can wear just about anything and look absolutely fantastic. The "Modern Family" actress is known to get super glammed up for red carpet events but when she's running errands around town, she's always seen in a casual outfit. Of course, being Sofia Vergara and all, being casual means adding some Louboutin heels and a Celine bag! LOL - take inspiration from her outfits but swap the heels and bag for something MUCH more affordable!
---
9

Adrienne Bailon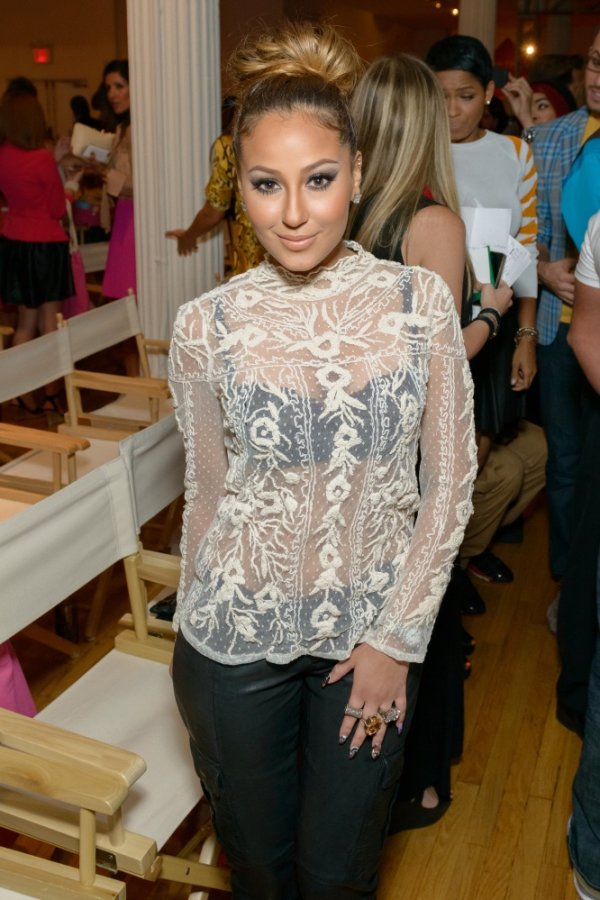 Adrienne Bailon, co-host of "The Real," is always rocking the perfect balance between sexy and sophisticated. Whether she's wearing lace over a bustier, a flannel tied around her waist, or a body-hugging dress, she always adds her own flair to the look. Her style is very tomboy-chic with pieces that reflect the best of both worlds. Follow her Instagram, @adrienna_bailon, to see her #OutfitOfTheDay posts!
Well, there you have it. These are just nine of many amazing Latina celebrities that can serve as your fashion inspiration! Whose style do you like best? Who else should be added to the list?
---
Comments
Popular
Related
Recent