17 Brilliant Actors & Actresses Who Have Played Cops on TV ...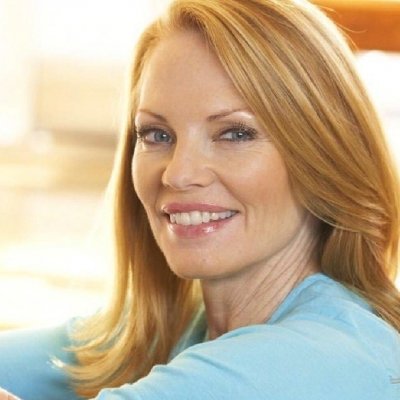 Before becoming a fan of various crime series, and the brilliant actors and actresses who have played cops, I had no idea how many acronyms law enforcement actually used! Of course, I know there are many other names that deserve to be on a "Best of" List, but I chose the performances of 17 actors and actresses who have played cops from my own experience. There are so many popular shows that I just never watched for whatever reason, but of the ones I have seen, here's my list.
1.

Angie Dickinson – Police Woman
You can't list actors and actresses who have played cops and overlook Sergeant Pepper Anderson played by Angie Dickinson, in this popular 1970's crime series. Often undercover, Angie went from nurse to prostitute to prison inmate, during the four year run of Police Woman. Such was the popularity of this show that women applied to the police department in droves seeking employment.
As homicide detective Lt. Frank Columbo, Peter Falk was a study in misdirection and distraction. The murderer, identified in the first few minutes of the episode's opening, had to deal with Det. Columbo's annoying and irritating presence, including the popular "Just one more thing..." catchphrase.
3.

Don Johnson – Miami Vice
In Miami Vice, Detective James "Sonny" Crockett was the epitome of the 80's male fashion scene. He dominated it! Beautiful Armani suits paired with soft-hued T-shirts were his trademark, along with that chick-magnet automobile, the Ferrari Testarossa. How a cop could afford these expensive "vices" of Sonny's was never explained. Who cares? It made great eye candy! I loved him in Nash Bridges, as well.
4.

Robert Urich – Spenser: for Hire
I loved this show and I loved the charm and charisma of Robert Urich. His character was like the kind of guy that you'd want as your significant other or at the very least, a best friend. The other major character was Avery Brooks and they were terrific together. Avery got to say the best lines!
5.

Bruce Willis – Moonlighting
As private investigator David Addison, Bruce Willis begins a partnership with Cybil Shepherd's Maddie Hayes. Filled with sexual tension, a bit of comedy, and a dash of drama, Moonlighting was the vehicle that offered Bruce his break-out role. He went directly to star in Die Hard and became a superstar.
6.

Marg Helgenberger – CSI: Crime Scene Investigation
CSI Catherine Willows was a blood-splatter expert, single mom and ex-stripper. In one episode, Catherine takes the stand in court for a case and the lawyer for the accused tries to discredit her. Lawyer: You took your clothes off for a living. Catherine Willows: For a VERY good living.
7.

William Petersen - CSI: Crime Scene Investigation
Gil Grissom is a forensic entomologist who loves roller coasters, bugs and Shakespeare. Talk about well-rounded! Peterson was awarded a Star on the Walk of Fame on Hollywood Boulevard in 2009.
8.

Rock Hudson – McMillan & Wife
Susan St. James was the wife (Sally), and a still healthy Rock Hudson portrayed police commissioner Stuart McMillan, in this drama (with bits of comedy), police procedural. McMillan & Wife was part of the NBC Mystery Movie that aired on Wednesday night. It was in a rotation with Columbo, and McCloud and I enjoyed all three series.
9.

Mariska Hargitay – Law & Order: SVU
Mariska has played the sympathetic, compassionate Sergeant Olivia Benson, for 15 seasons. In 2005, she won a Golden Globe for Best Actress in a Television Drama Series, as well as an Emmy for Outstanding Lead Actress in a Drama Series.
10.

Chris Noth – Law & Order: Criminal Intent
I forget all about Chris Noth's portrayal of Big from Sex and The City, when I'm watching Detective Mike Logan in an episode of Law & Order. He's still handsome and oh so big, but he has a whole different vibe going.
11.

Sharon Gless – Cagney & Lacey
As Sergeant Christine Cagney, Sharon Gless battles alcoholism, and bad guys. She won two well-deserved Emmys for Best Lead Actress in a Drama.
12.

Tyne Daly - Cagney & Lacey
As Detective Mary Beth Lacey, Tyne Daly juggled being a cop, and having a husband and children, and she did it well enough to win four Emmy Awards. Her relationship with Cagney is a series of ups and downs, but there is always love and respect.
13.

Michael Douglas – Streets of San Francisco
Inspector Steve Keller and Lt. Mike Stone (Karl Malden) are SFPD homicide detectives. Popular belief is the two formed a very strong real life friendship after working together for four seasons.
14.

Robert Stack – the Untouchables
The late Robert Stack played Special Agent Elliot Ness during the time of prohibition. I always marveled at the viciousness in which he destroyed those bottles of alcohol! What a terrific, memorable speaking voice Robert had.
15.

Dennis Franz – NYPD Blue
Detective Andy Sipowicz was for a time an alcoholic and a racist. He worked out both of those labels in time and became a better man. For his portrayal, Franz won a Golden Globe in 1995, and an Emmy for Outstanding Lead Actor in a Drama Series in 1994, 1996, 1997 and 1999.
16.

Kyra Sedgwick – the Closer
Deputy Chief Brenda Leigh Johnson is indeed a closer. Her skills are strong in assessing guilty parties and Kyra's skill won her a Golden Globe in 2007 and an Emmy Award in 2010. The show ran for seven seasons.
17.

Telly Savalas – Kojak
As Tootsie Pop sucking Detective Lieutenant Theo Kojak, Telly Savalas created a memorable character. I haven't watched the show in years and I can still hear him calling "CROCKER," who was Kevin Dobson's Det. Bobby Crocker. Famous quote: Who loves ya, baby?
It's fun to watch these again. I get no less than three stations that air reruns of some of the best on this list and all of them are probably available on Netflix or some other streaming service. Which of your favorite cops didn't make my list? Convince me to watch their shows!
{{#comments_count}} Show Commnents ({{comments_count}}) {{/comments_count}}