9 Girl Power Athletes to Follow at the Summer Games in Rio 🏅 ...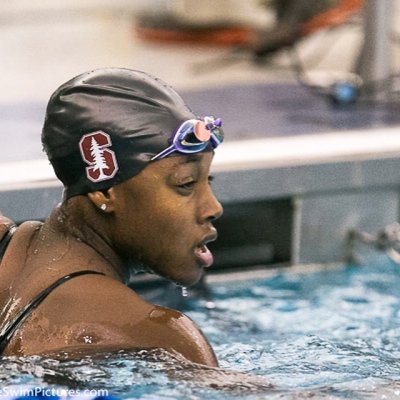 Not all athletes make great role models, but this year, the Summer Games will feature dozens of women who we could all look up to in some way. Who are these girl-power athletes, the ones you might want to DVR and fan-girl over? Here are a few of my stand-out faves, most of whom you might not know yet.
Sport: Cycling
Okay, I don't know what you were doing in high school, but I was kind of lazy, sleeping late and skipping homework whenever I could. Brooke, though? This will be her second Summer Games, and she's still in high school... she's also the youngest person ever to make a main event at a Supercross in 2009 and the only junior elite to reach the top 10 in the 2010 Supercross series.
Sport: Fencing/Saber
Ibtihaj will make history as the first U.S. athlete to compete at the Olympic Games in a hijab, and she has her own fashion brand - Louella by Ibtihaj Muhammad. Seriously, could she be any cooler?
Sport: Swimming
Simone was one of the first three African-Americans to ever medal in any Women's NCAA Division I Swimming Championship, and she didn't just medal - she came in first. This is her first Olympics, and I can't wait to see her shine!
Sport: Cycling
Why should we all admire Lea? For starters, she's an amazing athlete. But she also co-founded Little Bellas, a nonprofit, all-girls mentoring mountain bike program with her sister. That's pretty admirable.
Sport: Swimming
Sure, she's got a long list of athletic accomplishments, even though this is her first Olympics, but the reason I'll be watching English is because she's outspoken, and is quoted as saying she want to "shock the world." Well okay! Let's see it!
Sport: Diving
Kassidy's also quite a competitor, though this will be her first Olympics. Why do I love her? Because she's a fellow Harry Potter fan, to the point that she can actually recite all of the spells from the books.
Sport: Track & Field
If you've never seen Brittney do the long jump, you'll want to watch her. In American history, only two other women have ever jumped farther: Jackie Joyner-Kersee and Marion Jones. I also adore Brittney because in Thanksgiving 2011, she purchased 100 turkeys for the homeless in her hometown. So sweet!
Sport: Boxing
Why I look up to Claressa? Because she's the first in her family to graduate high school, and because she works so hard to set a good example for everyone who comes after her. She won gold at the 2012 Summer Games, and if she wins again, She'll be the first American boxer, male or female, to win gold medals in back-to-back Olympic Games.
Sport: Diving
Look, if Abby can compete in the Olympics while in med school, neither you nor I have any excuses for not getting stuff done. I mean, really.
Which of these women will you be following and fan-girling over this summer? Or is there another girl-power Olympian you'll be watching?
{{#comments_count}} Show Commnents ({{comments_count}}) {{/comments_count}}