There are so many celebrities who have adopted kids. Adopting a child is a beautiful and rewarding experience and despite the fact that only a select few seem to get the recognition of welcoming an adopted child into their family, there are actually lots of celebrities who have adopted kids. If you're curious to see which celebs adopted children to complete their families, keep on scrolling for the details!
---
1

Hugh Jackman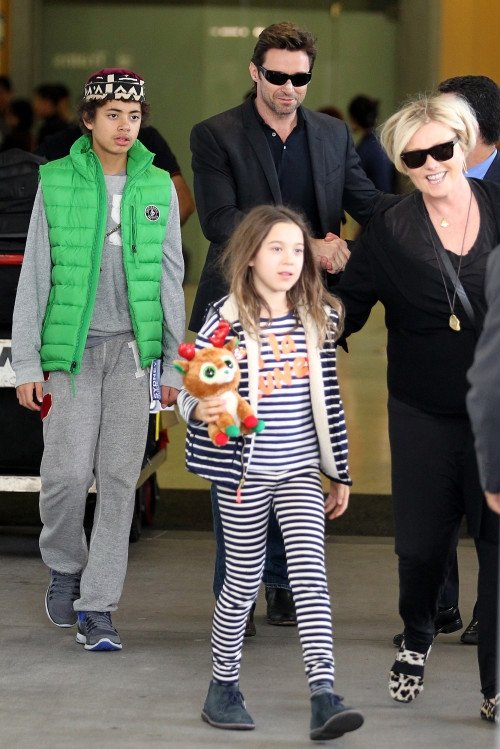 One of the many celebrities who have adopted kids happens to be movie star Hugh Jackman. He and his wife Deborra Lee-Furness stated that they felt children of mixed races have such a hard time getting adopted that they decided to specifically seek out children of mixed races to adopt. He and his wife adopted two babies, Oscar now 14 and Ava now 8 years old.
---
2

Kristin Davis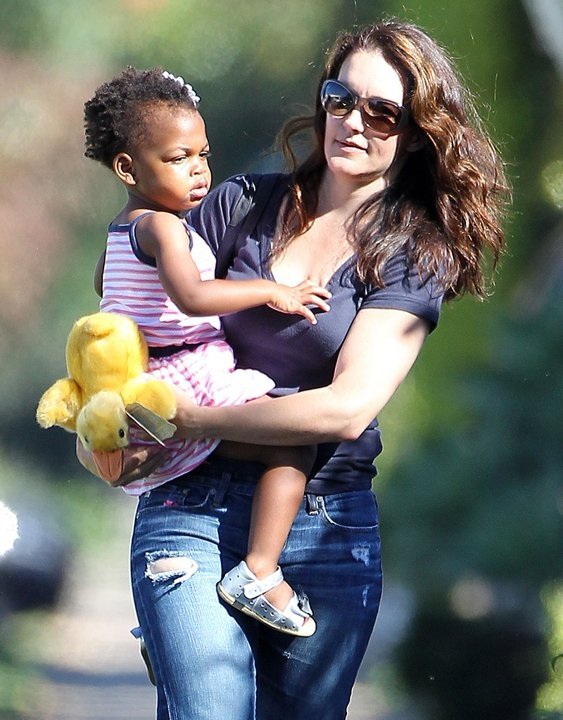 Talk about life imitating art. As Charlotte York on Sex and The City, she struggled with infertility and adopted a baby. At age 46, Kristin Davis domestically adopted a baby and named her Gemma Rose Davis and the two are as happy as can be. Davis said that she knew adoption was something she wanted to do for a long time and in 2011 her wish finally came true!
3

Jillian Michaels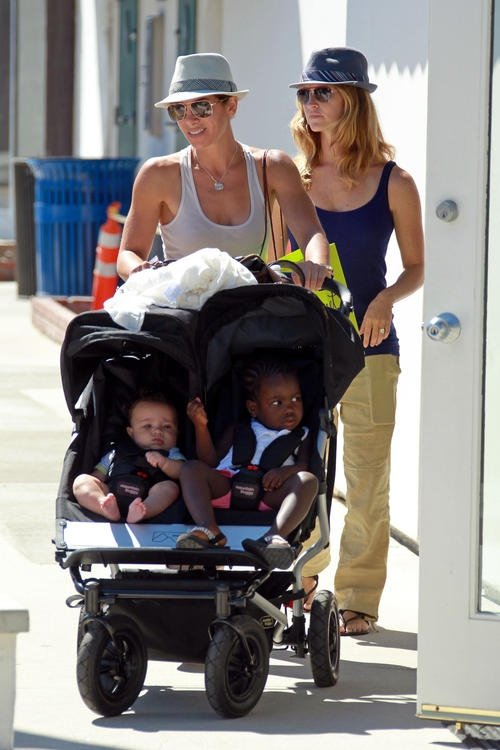 We might know her as a tough-as-nails trainer, but she's also an loving mother. Her partner Heidi Rhoades had a baby boy, Phoenix, in 2012 and the same year they welcomed 2 year old Lukensia from Haiti into their family, also. Michaels shared in an interview with US Magazine that she initially began the adoption process on her own and after seeing Michaels have such a hard time with the adoption process, Rhoades decided to try and get pregnant and they became a family of four.
---
4

Katherine Heigl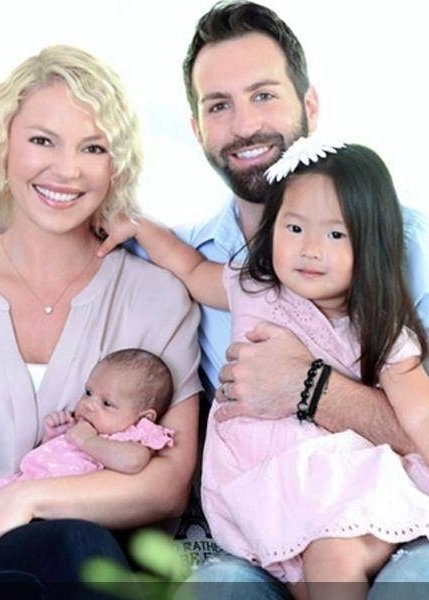 Another one of the more well-known celebrity adoptions is by Katherine Heigl and her husband Josh Kelly. In 2009, the couple adopted a baby from South Korea who is named Nancy Leigh and in 2012 they adopted another baby girl from the United States named Adalaide Marie Hope. Heigl says she always knew she wanted to adopt as her sister Margaret Leigh was also adopted from Korea.
---
5

Viola Davis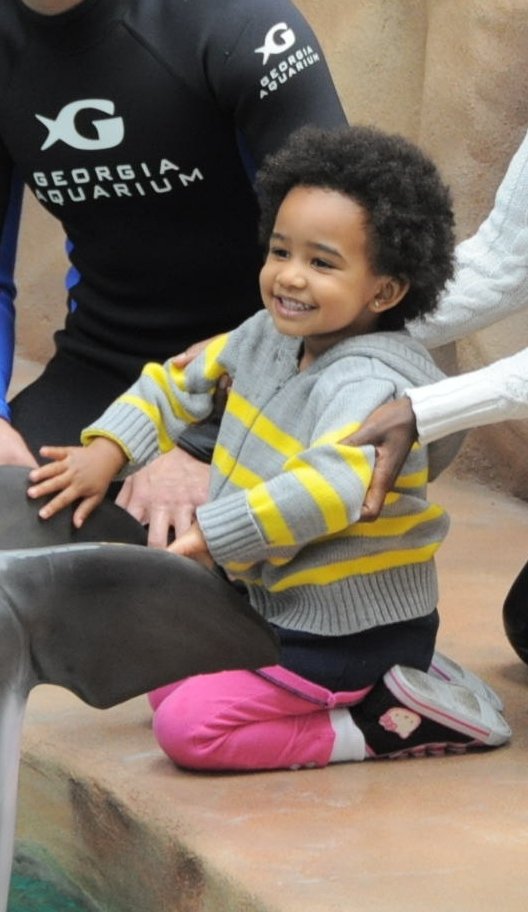 Award-winning actress Viola Davis and her husband and fellow actor Julius Tennon adopted their child Genesis Tennon as a newborn baby in 2011 through domestic adoption. Davis' husband has two children from previous relationships and Genesis is their first child together.
---
6

Angelina Jolie and Brad Pitt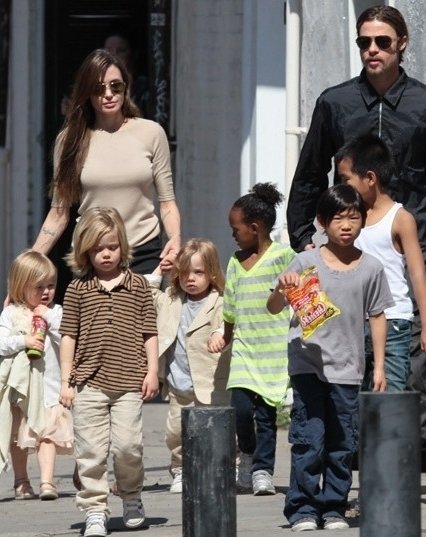 Of course I wouldn't talk about celebrities who have adopted children without mentioning Brangelina! The Jolie-Pitts have six children in all with three of them being adopted internationally. Oldest son Maddox is from Cambodia, eldest daughter Zahara is from Ethiopia and son Pax is from Vietnam. The couple have three children together, daughter Shiloh and twins Knox and Vivienne.
---
7

Madonna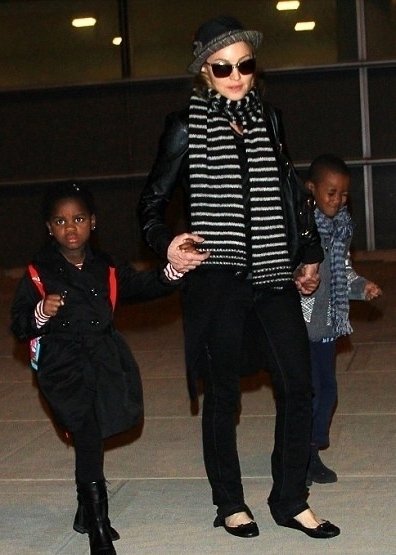 Let's not forget Madonna on this list of celebrity adoptions. Madonna already had daughter Lourdes with Carlos Leon and son Rocco with Guy Richie. But when she traveled to Malawi to help build an orphanage in 2006, she returned to adopt a son, David, in 2007 and again in 2009 to adopt daughter Mercy. Madonna was the topic of controversy as both David and Mercy both came from families. However, Madonna eventually won the fight to adopt the two children.
---
8

Sandra Bullock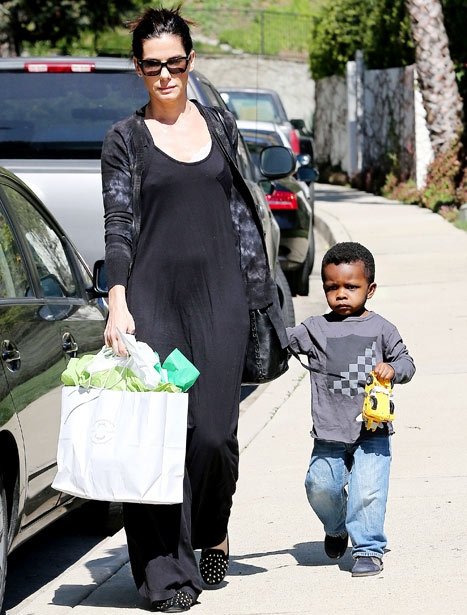 Sandra Bullock and Jesse James were married in 2005 and in 2006 they decided to start the process to adopt a child. In 2010, Bullock and James separated after reports of James cheating and although the two later divorced, Bullock and James adopted son Louis earlier the same year. Bullock has said that she would quit acting if her career ever negatively affected her son in any way.
---
9

Michelle Pfeiffer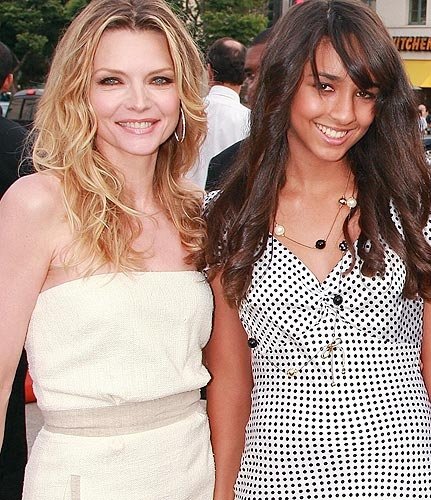 Pfeiffer states that she was shocked over the prejudice she faced on wanting to adopt a mixed race child. Pfeiffer and husband David E Kelley were said to have only have been together for two months when they adopted daughter Claudia Rose in 1993. Later that year the two got married and a year later, Pfeiffer and Kelley had a baby boy, John Henry, together.
Some of these celebrity adoptions are really well known, but I never knew that Hugh Jackman or Viola Davis adopted children. There are so many more celebrities who have adopted kids like Tom Cruise and Nicole Kidman, Edie Falco, Mary-Louise Parker and Diane Keaton. What do you think of these celebrity adoptions?
Sources: parents.com, americanadoptions.com, parenting.com, lilsugar.com, people.com, accesshollywood.com, usmagazine.com, today.com, theguardian.com, articles.latimes.com
---
Comments
Popular
Related
Recent