There are so many fantastic street style looks from Kourtney Kardashian. She always looks fierce and fabulous even when she's just walking down the street. I love that she's always taking fashion risks and experimenting with new trends. It definitely pays off because she's become quite the style icon! Check out some of my favorite street style looks from Kourtney Kardashian and then let me know which looks your favorites are.
---
1

All-white Ensemble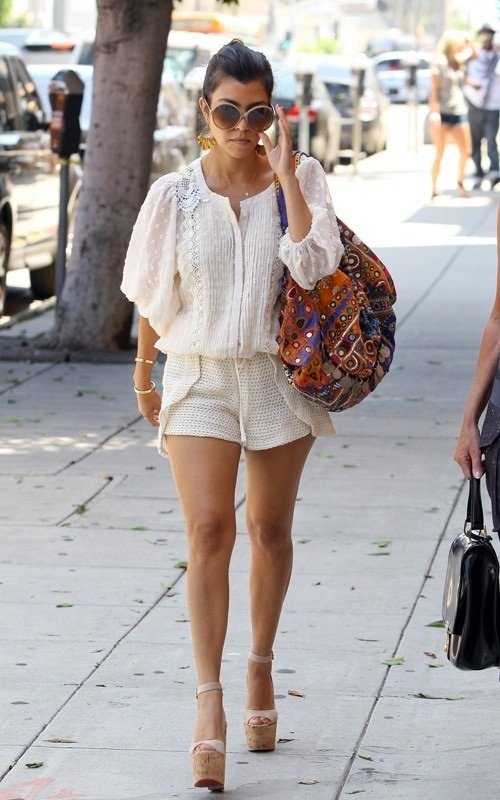 An all-white ensemble can look just as sleek and sexy as an all-black one. This summer, bring out all your white clothes to play! It looks fabulous on sun-kissed skin. You can opt between a white romper (available on us.asos.com) or even pairing a lace top with some lace shorts. By keeping things all-white, you can accessorize with a bunch of different colors. This is just one of many cool street style looks from Kourtney Kardashian.
---
2

Crop Top + Pencil Skirt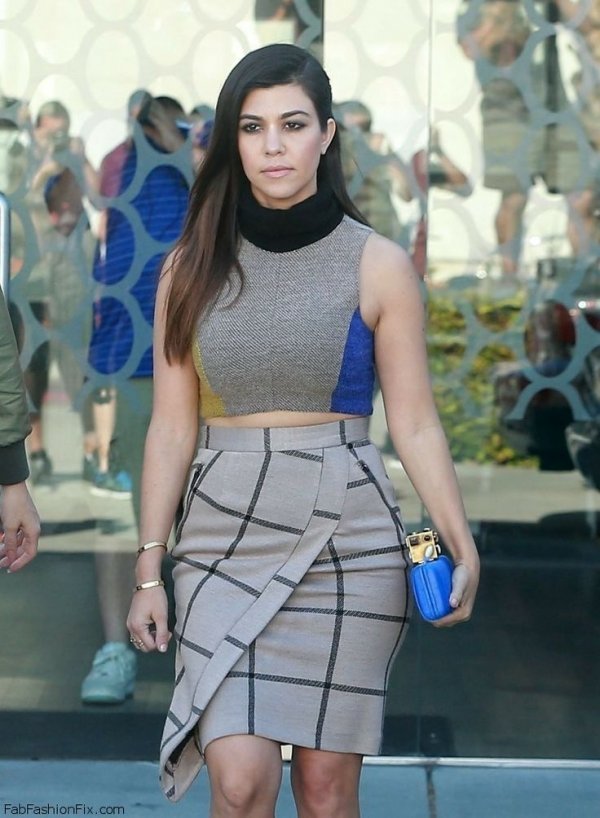 Patterned pencil skirts are a must-have in every girl's closet! You can pair it with solid colored crop tops or, if you're feeling daring, mix and match patterns! As long as the colors coordinate, you'll look fine. You can find some adorable pencil skirts on hm.com.
3

Pop of Neon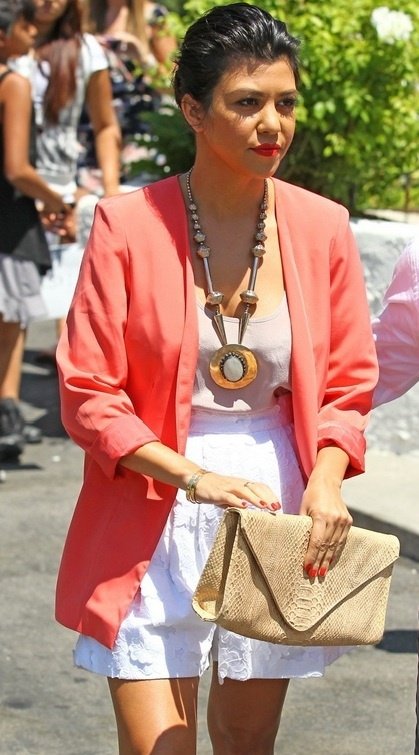 The summertime is all about neon colors. You can incorporate them very easily into your outfit! For example, if you're rocking an all-white ensemble, throw on a neon colored blazer. You can find some of those on charlotterusse.com. It's a fun way to add a pop of color to your wardrobe! You could also incorporate neon by wearing neon jewelry, shoes, or even carry a neon handbag!
---
4

Statement Pants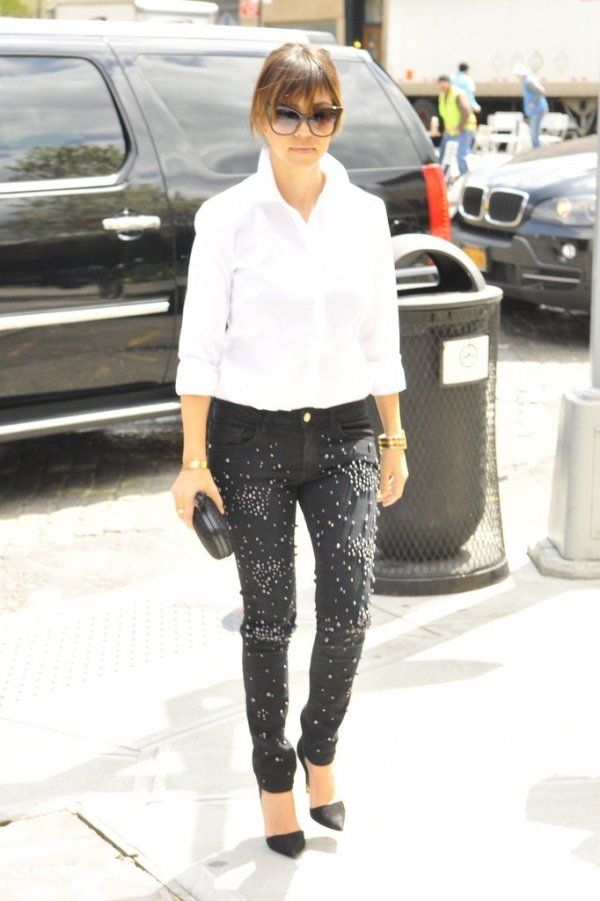 Statement pants are for those who love making fashion statements. You can find tons of patterned pants to choose from on hm.com. Pair your pants with a white top (since that'll match with any color) and some black flats. You'll look really stylish while still managing to look very well put-together.
---
5

Girly Chic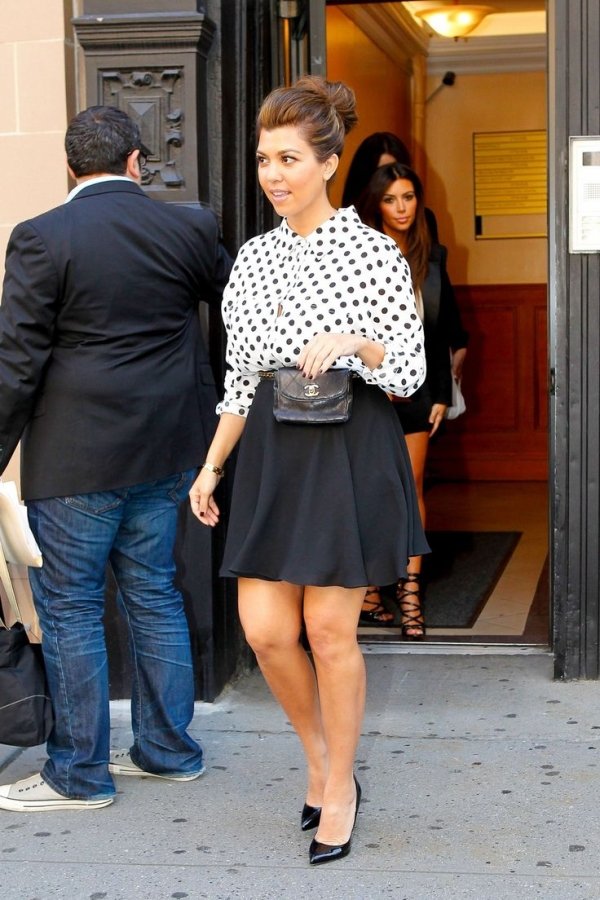 When you're not trying to be a serious fashionista, tone it down with a simple and girly outfit. You could pair a patterned blouse (polka-dots, anyone?) with a black skater skirt. Of course, you could always swap the blouse for a graphic tee or crop top. The skater skirt gives the outfit a youthful feel and then you can decide whether or not you'd like to dress the outfit up/down.
---
6

Maxi Dress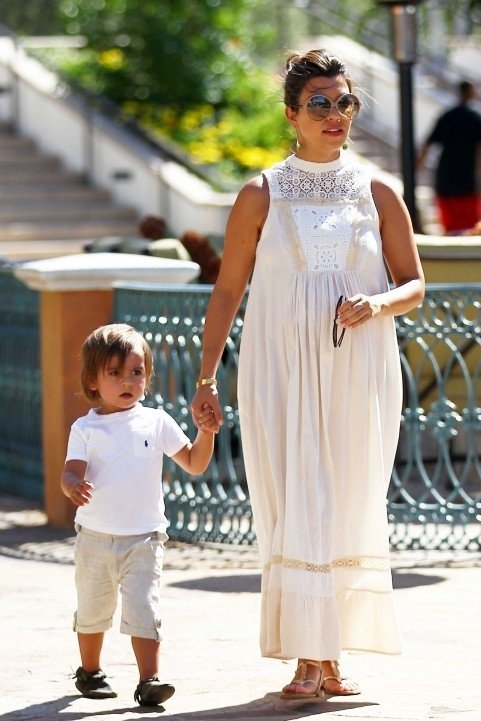 It's not summertime without a maxi dress! It's become my one of my summertime go-to items just because it's so easy to wear and at the same time, very stylish. You can find a bunch of awesome maxi dresses on forever21.com.
---
7

Casual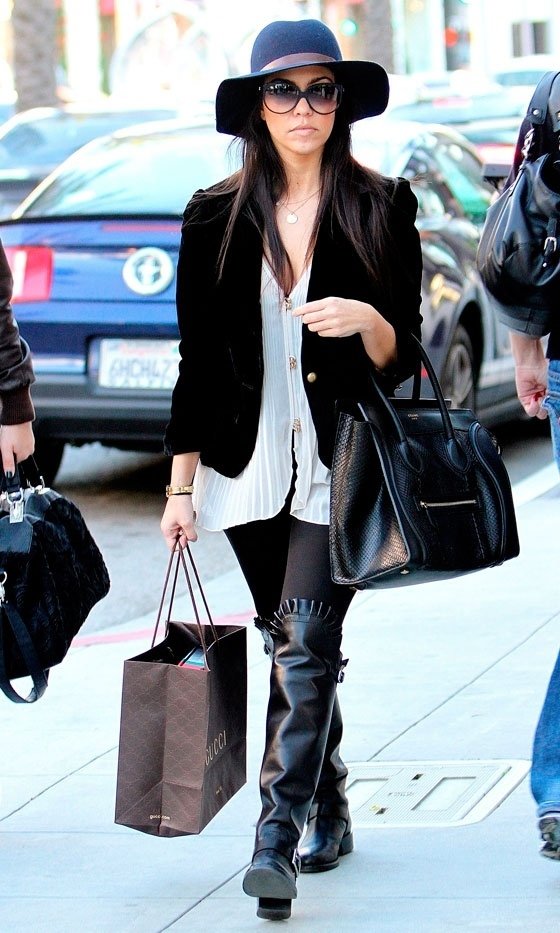 Casual doesn't mean you can't look fierce. To recreate this look, rock some leggings and a white loose-fitting tee. I'd swap the knee-high boots for some combat ones! Adding a floppy hat is a great addition to any outfit so don't forget that. Of course, what's summer without some oversized sunglasses?
Well, there you have it! These are just seven out of many awesome street style looks from Kourtney Kardashian. She's definitely become quite the fashion inspiration over the years. Her sense of style is always evolving and I'm loving her recent looks! Of the list, which look is your favorite? Which look will you be recreating this summer?
---
Comments
Popular
Related
Recent