7 Fantastic Reasons to Love Hayden Panettiere ...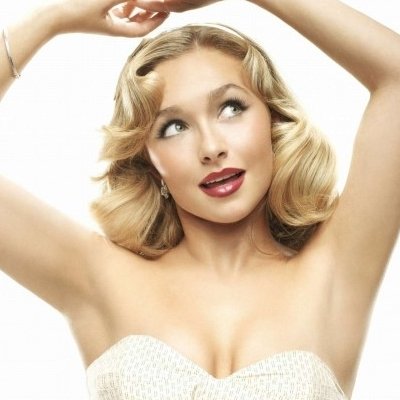 There are so many awesome reasons to love Hayden Panettiere. She started off as a child star and now, as an adult, she's definitely made a name for herself as an actress. I'm a huge fan of hers because she's a great role model, she's humble, and she's got major love for her supporters. Check out the reasons to love Hayden Panettiere!
Hayden always looks incredibly flawless whenever she hits big red carpet events. Seriously, it's not even fair how good she looks when she gets all glammed up. When she's not strutting the red carpet in her high heels, her street style is just as good. I would love to be best friends with Hayden just to be able to share her wardrobe! LOL! Her style is just one of many reasons to love Hayden Panettiere.
Hayden's beautiful inside and out. She's got such a great personality that her inner beauty shines right through. I love that she always wears little to no makeup. She always looks naturally beautiful, which is a great thing for girls to look up to.
Hayden has supported over 15 different charities and causes, which is so amazing. If you follow her on Twitter (@haydenpanettiere), you'd see that she's constantly posting links to charities and asking fans to take a look it. When you look closely, most of her tweets are charity-related rather than anything else. I think it's awesome that she uses this platform to raise awareness of organizations!
I am pretty much obsessed with this show. I always find myself downloading every song from each episode! My favorite ones are from Hayden (or Juliette Barnes). She's got such an incredible voice - who knew it would be so perfect for country music? She's got the kind of voice I wouldn't mind listening to all day.
I've been a fan of Hayden's singing ever since she starred in Disney Channel's "Tiger Cruise." Am I the only one who still remembers the words to "My Hero Is You"?! She even lent her voice to the soundtrack of Ice Princess, which she starred in with Michelle Trachtenberg. Hayden's even put out a couple of singles, like "Wake Up Call." Nowadays, we can enjoy her singing on a weekly basis on her role as Juliette Barnes in "Nashville."
In case you didn't know, Hayden and her fiancé are expecting. I don't know about you, but I think she'll make the cutest mommy! Recently, she's been seen sporting an adorable baby bump at the beach. Aw! I can't wait to see what she decides to name her child.
Hayden's constantly showing love to her fans. She's always interacting with them on Twitter, especially when she's live-tweeting through a new episode of "Nashville." Whenever she bumps into fans on the streets, she's always sweet enough to pose for a photo with them. I love that despite her success, she doesn't feel like she's "too cool for school."
Well, there you have it. These are just seven out of many awesome reasons to love Hayden Panettiere. She's a great role model and has accomplished so much at such a young age. What's your favorite thing about Hayden?
{{#comments_count}} Show Commnents ({{comments_count}}) {{/comments_count}}