Thank god for the Internet, otherwise how else would we be able to look at gorgeous celebrity homes and drool? Seriously, I'm such a huge fan of architecture that getting a chance to see mere images of celebrity homes is enough to satisfy my craving. Luckily for the rich and famous, if they can dream it, they can find someone to create it! Here are 7 gorgeous celebrity homes that'll make you green with envy!
---
1

Gisele Bundchen & Tom Brady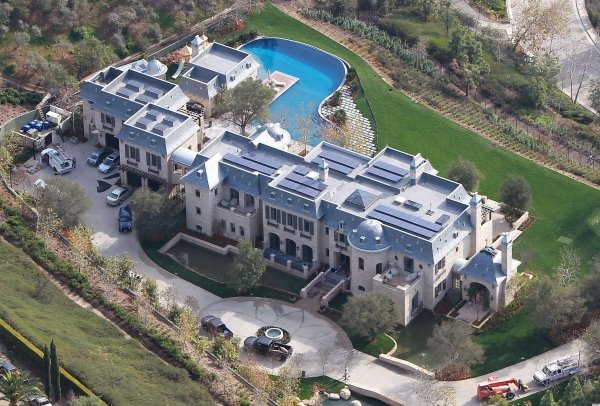 Gisele and Tom are the winners of life. This is high school personified to the max. The most popular and gorgeous girl in school gets together with the quarterback of the football team. So naturally, they have a beautiful house to accompany this. These two gorgeous people live in LA and built their house to reflect a green lifestyle. The supermodel is a global ambassador for the United Nations Environment Programme, so the couple is very well aware of the impact we have on the environment. Their house is seriously one of the most gorgeous celebrity homes I've seen.
---
2

Ellen DeGeneres & Portia De Rossi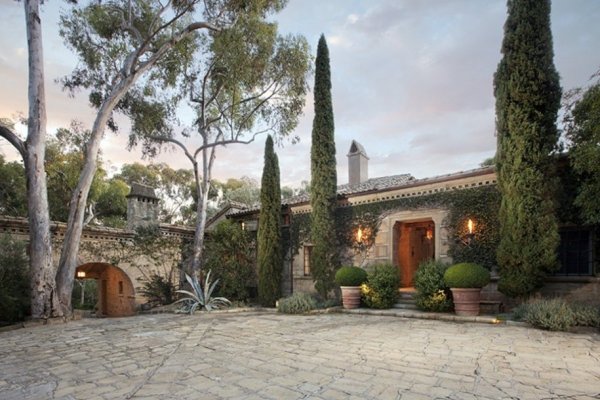 I love, love, love Ellen. I naturally wanted to see where she and wife Portia lived, because surely their home would belong in the gorgeous celebrity homes category. And guess what I discovered? It does! Their home is situated in Beverly Hills, and it's just beautiful. It's completely in tune with nature, very open yet inviting at the same time, and their backyard looks like a zen garden. Seriously ladies, can I come over?!
3

Hilary Duff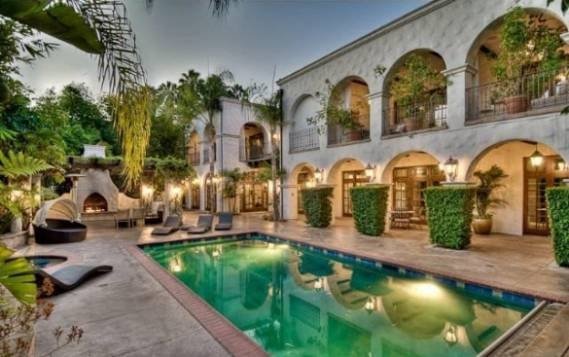 I don't think she lives her anymore; she's most likely living somewhere else with her husband and child. Nonetheless, she definitely has one of the most gorgeous celebrity homes I've ever found.If I could somehow afford the stunning spread she lives in, I would. I would buy the place as is, and not move a single piece of furniture. This house has six bedrooms and six bathrooms, more than enough for me!
---
4

Jennifer Aniston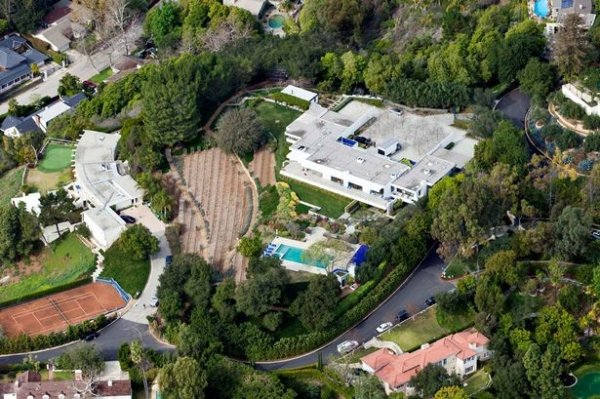 My goodness does Jen have one of the most gorgeous celebrity homes around! Another piece of property that's in Beverly Hills that is on sale (let's all move there!) is her former residence. It's so zen-like and modern at the same time that it reminds me of a spa retreat! Once you take a look through it though, you'll realize that it's so much more and that you never want to leave. Her patio looks like it belongs in a hotel! Some girls just have all the real estate luck!
---
5

Avril Lavigne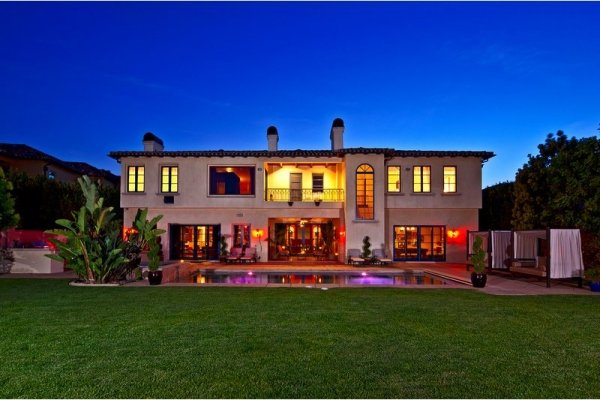 Of all the gorgeous celebrity homes out there, Avril has one of the most lavish Mediterranean-style estates ever. Situated in the posh neighborhood of Bel Air, her home boasts a gym, a gorgeous outdoor living room, outdoor kitchen, and a beautiful pool with a lovely, calming Buddha looking over the backyard. That's just some of the highlights; she also has a huge garage to park all of her expensive cars in, because Avril's cool like that.
---
6

Alicia Keys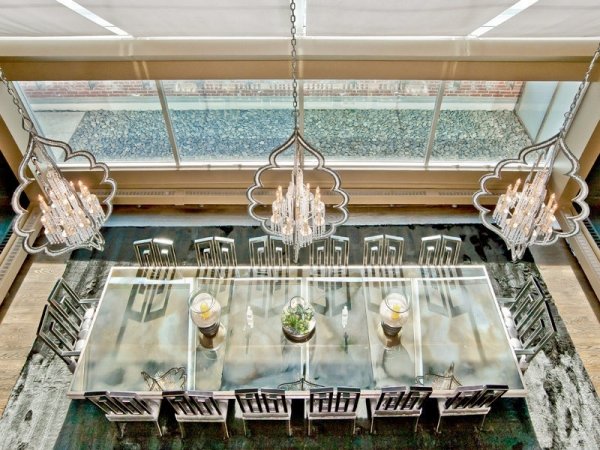 Alicia Keys once said that she does her best songwriting in the shower. If I had a house like hers, I might do my best anything in it! This songstress lives in New York City, and has one of the coolest and most gorgeous celebrity homes around.. It's completely contemporary and open n concept, and what I love most about it is the amount of natural light that floods her penthouse. Plus it's in New York City, and who wouldn't want to live there?
---
7

Olivia Wilde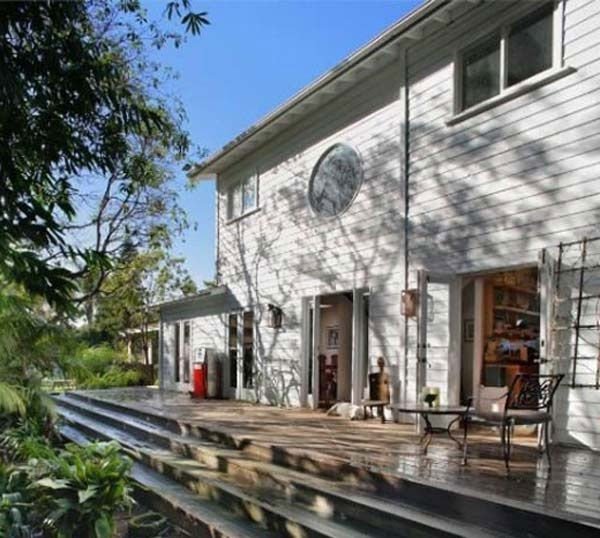 Olivia Wilde is one of the most gorgeous celebrities around, so naturally she would have one of the most gorgeous celebrity homes too! It's completely earthy, very natural, and totally quirky, which I love. She's hilarious herself, and has confessed to loving to add vintage touches to her home. That's one of the best things about looking into a celebrity's home - you get to see little things about them that make them just a little more relatable.
So there you have it, the houses of the rich and famous that will make us all green with envy! Everyone has different tastes, and nothing tells us more about a person than the home that they live in. So tell me, which one was your favourite celebrity home?
---
Comments
Popular
Related
Recent