A Look at Kendall Jenner's Best Outfits of 2015 ...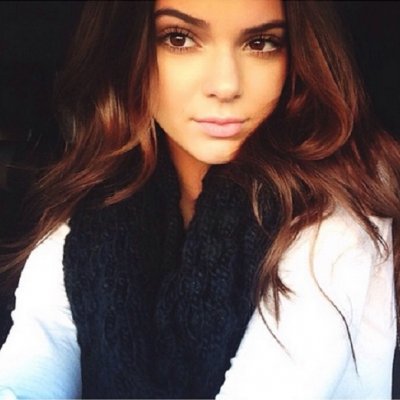 2015 was a big year for Kendall Jenner. After years spent in the spotlight of her über famous family, she seemed to break away and is finally being taken seriously as a model in the fashion world. Because of that, her style is seriously off the charts. These are just a few of her best looks from 2015, whether she was modeling on the runway or just walking down the street with some friends!
Source: Look of the Day
This long jacket looks amazing and so chic on Kendall Jenner.
2.

Relaxed but Put-Together
Source: 24 Great Kendall Jenner Fall
Only Kendall Jenner could pull off a look that's relaxed and comfortable but also looks like it belongs on the runway.
Source: Kendall Jenner shows her legs
Kendall and her family are known for their all-black chic outfits, and her leather jacket and pants are no exception to that.
Source: Kendall Jenner, Gigi Hadid, and
I think I speak for most of us when I say that I'm more than a little obsessed with this beautiful dress.
6.

Black Fringe and Plaid
Source: Kim, Khloé, and Kendall don
I love the rocker edge with the little bit of fringe, and the plaid scarf just pulls the entire look together.
13.

Wide Leg Pants and a Crop Top
Source: 52 Great Kendall Jenner Street
Kendall Jenner is one of the few people tall enough to pull this look off on any regular day, and I'm a little obsessed with it.
Source: stealthelook.com.br
Kendall is living up to her model status in this sleek all-white jumpsuit and red lip.
I love how when she's not working, she always looks so casual but so stylish still! Who can rock a white blouse like she does?
16.

Double Denim Airport Style
Source: This Is How Kendall Jenner
Double denim almost always looks ridiculous, but on her it looks stylish!
21.

Red and Vintage Jeans
Source: Kendall Jenner's Best Fall Outfits—So
I can't remember the last time someone made this jean style look this good, and the red top makes the whole outfit pop!
22.

Low-Cut and High-Waist
Source: Look of the Day
Kendall went all out with this low-cut mesh top and high-waisted flare pants.
23.

Victoria's Secret Fashion Show
Source: Kendall Jenner and Gigi Hadid
Who could forget one of Kendall's biggest fashion moments of the year, her debut at the Victoria's Secret Fashion Show?
24.

All-White and Fanny Pack
Source: 8 Times Kendall Jenner Wore
Only Kendall Jenner could make the typical 90s mom uniform look this amazing!
25.

Off-White Trench and Culottes
Source: Kendall Jenner and Gigi Hadid
It's a risky choice to go for culottes, and yet Kendall looks like she should be modeling them on a runway.
Source: cosmopolitan.com
Even in Paris, one of the most stylish cities in the world, Kendall keeps it cozy but chic in this jacket and jeans ensemble!
What's your favorite look from Kendall Jenner this year? Let me know which you absolutely loved in the comments!
{{#comments_count}} Show Commnents ({{comments_count}}) {{/comments_count}}