Hollywood Men are changing in terms of what kinds of guys are popular and what kinds aren't. Lately, many magazines and tabloid shows have been declaring the death of alpha males in favor of beta males, like Jason Segel, Michael Cera, and Jonah Hill. Don't get me wrong, I'm all over that – I'd marry Jason Segel tomorrow, if he … knew my name, you know, and the Better Half wasn't in the picture. Still, there are a lot of Hollywood men with alpha tendencies who still deserve lots of props. So, let's take a look at some of the most adorable and incredibly gorgeous alpha males in La La Land, and you tell me – are these not some amazing Hollywood men?
---
1

Brad Pitt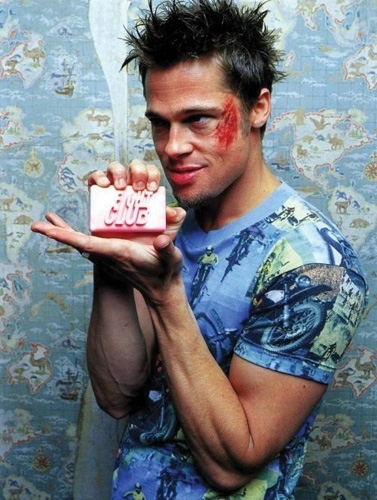 You can't mention hot Hollywood men with alpha male flair without talking about Brad Pitt. Being an alpha male can mean different things; in terms of Brad, he exudes power by virtue of his charm, talent, generous nature, talent, and yeah, okay, the hot bod and gorgeous blue eyes don't hurt either!
---
2

George Clooney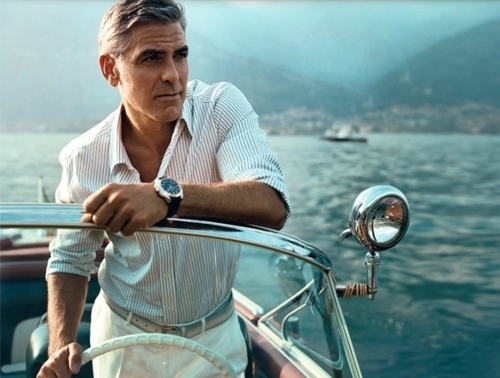 Speaking of charm, Brad's BFF George Clooney just oozes it. He's a quintessential alpha male. Who else in the world could date a string of hot younger women, never marry them or lie about wanting to, and still come off so great? None of his exes have anything bad to say about him, he's got a great sense of humor, and he's a beautiful man who can top the box office with action, comedy, or drama. What a man!
---
3

Robert De Niro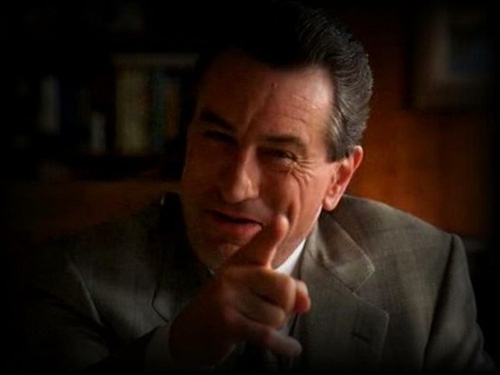 Taxi Driver, The Godfather films, even the Fockers – Robert De Niro will always one of the biggest alpha-hot Hollywood men. He's always in charge. He's crazy amazing. I love this man, and I hope he acts for another 10 years, even in awful cop movies. I don't care, I'll see him in anything.
---
4

Jack Nicholson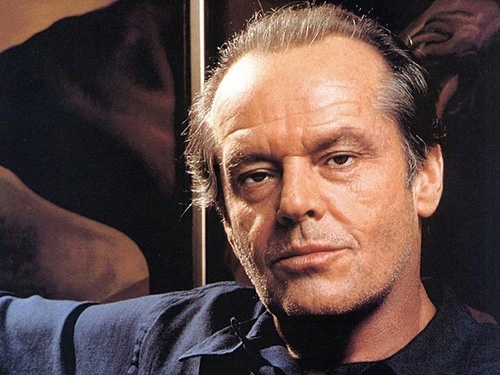 Even though he doesn't really act anymore, I could not keep Jack Nicholson off of this list. He's a force of nature. Look at him now – he smokes, drinks, and shows off his moobs with no remorse. He wears sunglasses at night. He is king, and Hollywood is still his kingdom.
---
5

Pierce Brosnan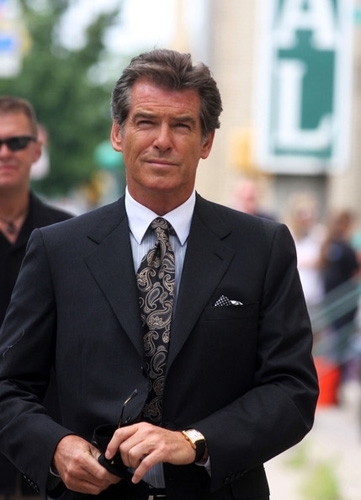 I'm not a huge fan of Pierce Brosnan, but he has to be on any list of Hollywood men with alpha male pull. Charming, debonair, always in control, he's just it. Women love him even when he's singing (badly) in campy (but wonderful) musicals. Who else could pull off something like that? Well, Patrick Stewart, no doubt, but I left him off the list simply because he's almost totally into voice work now.
---
6

Johnny Depp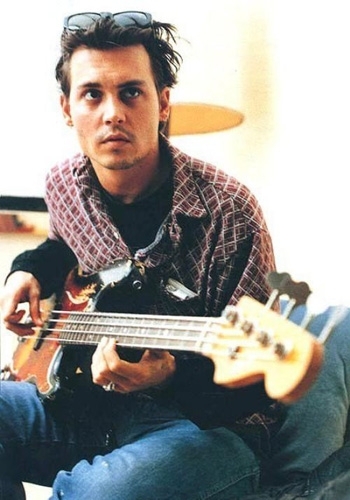 I love Johnny Depp. He's proof that you can be an alpha male without ever being a jerk. He's gained total alpha status due to being extremely talented, funny, self-deprecating, smoking hot, and genuinely nice – and those are all the reasons he has so much pull. You really can win more with honey (and smoldering eyes) than you can with vinegar.
---
7

Christian Bale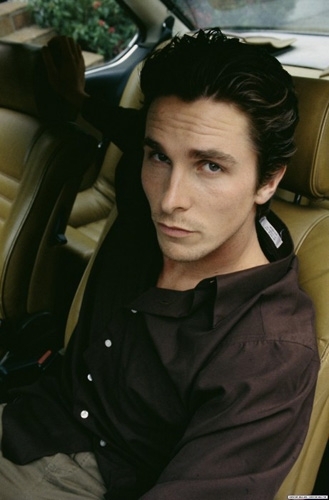 Christian Bale isn't the nicest guy if the rumors are true, so why does he make the list of Hollywood men? Because he proves that some alpha males tend to snarl. All the same, he's worked his way to the top as a leading man, and I mean, I guess you can take control of a situation by yelling at people and berating them, right? Honestly, if he gets that under control, he could make it to Johnny/George/Brad status.
---
8

Leonardo DiCaprio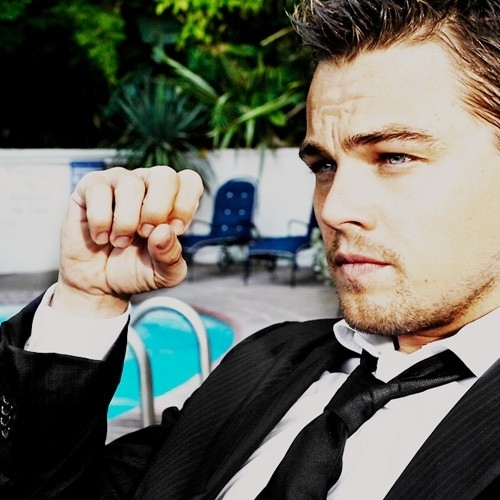 Leo is definitely going the George Clooney route: started out on a small but popular show (The Facts of Life and Roseanne/Growing Pains), became a teen idol, starred in a lot of great movies/shows, and currently kills it. Plus he, too, scores a lot of hot girls, moves onto the next one, but never gets into he said/she said battles. And really, he just keeps getting better with the acting. Maaaybe he's not aging quite as well as Clooney, though.
---
9

Hugh Jackman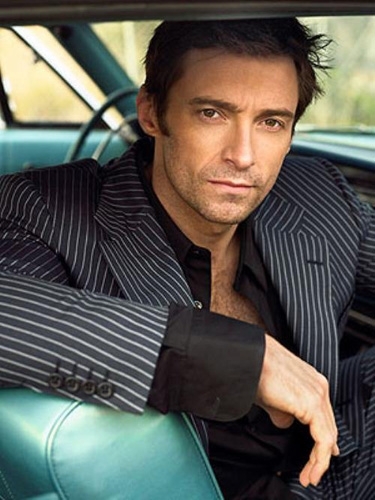 Hugh Jackson is definitely one of the top Hollywood men with alpha swagger – and here it's deserved as well. He's honestly a nice guy, yet he's all rough and rugged and masculine. While I adore him in the X-Men movies, he's got a lot of great acting creds under his belt as well – and he's still up and coming, so who knows what might happen?
There are a lot of hot Hollywood men with alpha male tendencies playing the game these days. Some are real gentlemen, while others … aren't. So, while beta males are getting a lot of attention – and good for them, because geek chic is hot – you can't count leading Hollywood men out of the race just yet. Tell me, did your favorite Hollywood men make the list? Add on if they didn't!
Top Image Source: pinterest.com
More
Comments
Popular
Recent