There are so many celebrity best friends that'll just make you scream, "AWW!" These BFFs have supported each other through it all and have never left the other's side. Check out some of the adorable pairings of celebrity best friends:
---
1

Ed Sheeran & Harry Styles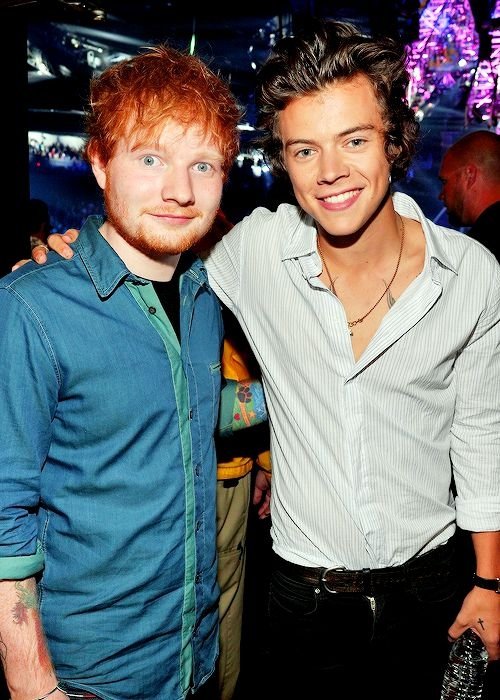 *Swoooon!* Ed and Harry have been close pals for years. They started hanging out before either of them really "blew up" in the music industry and Ed's even admitted that two are like "anchors" for one another. They're always hanging out, getting tatted, writing music, and just supporting one another. They're just some of many adorable celebrity best friends.
---
2

Katy Perry & Rihanna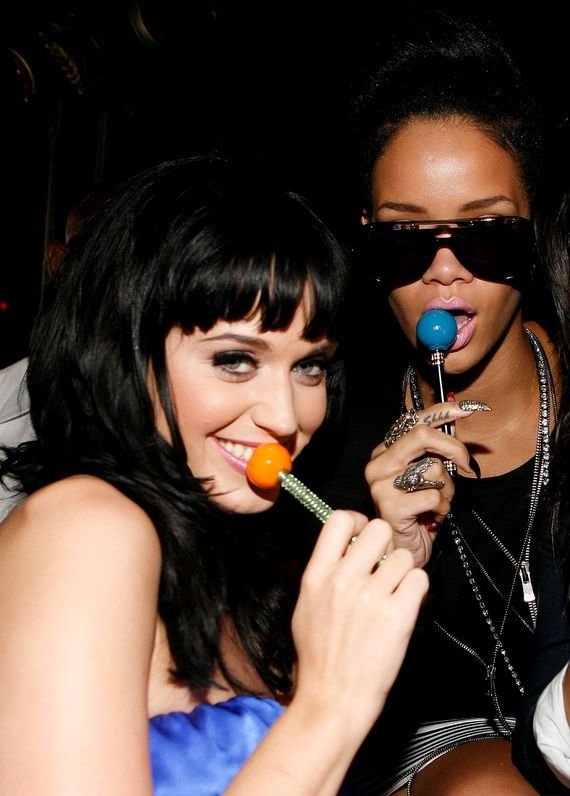 It's no surprise that these two became best friends. They're both fearless when it comes to music and fashion; their creativity was a big factor in gravitating toward each other! They're always seen goofing around together at award shows.
Trendinig Stories
More Stories ...
3

Jennifer Lawrence & Josh Hutcherson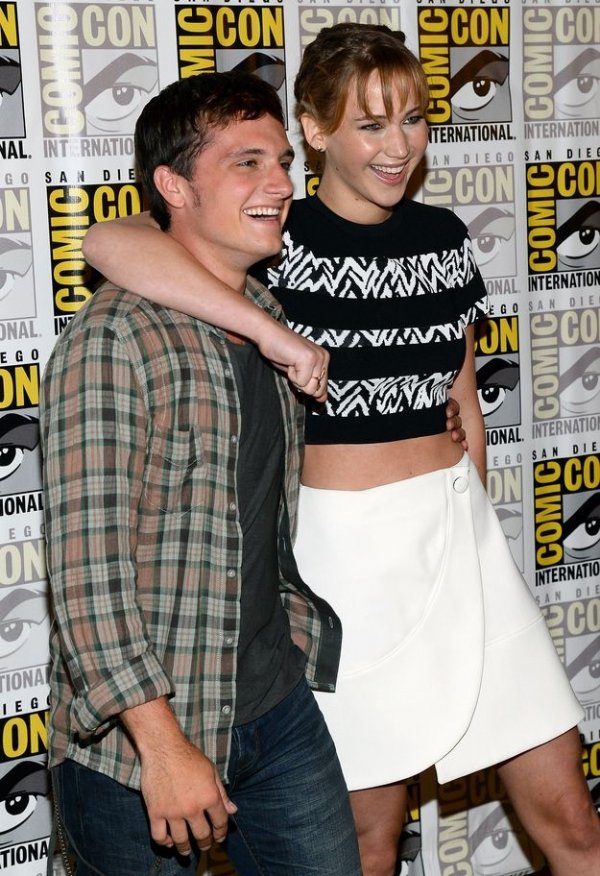 Jennifer and Josh became SUPER close while filming The Hunger Games. If you watch their interviews together, you can see just how comfortable they are with each other. When answering trivia about each other, they never mess up! Jennifer and Josh consider themselves brother and sister now and would do anything for one another - which I'm sure helps their chemistry on the big screen!
---
4

Emma Stone & Taylor Swift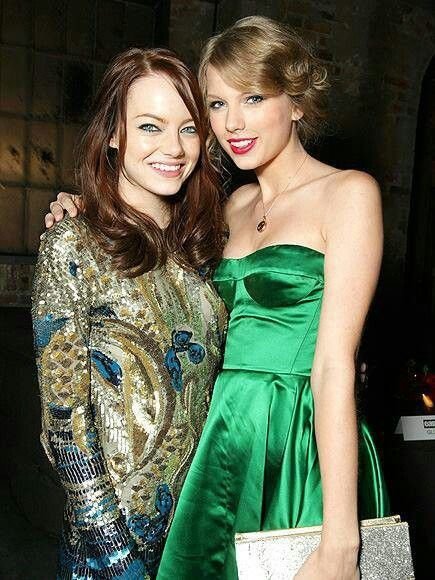 Taylor Swift has some pretty high-profile best friends! "My friends are amazing and I'm so thankful to have them," she said, "but the one that's like a sister to me is Emma Stone... She can predict my thoughts; I've known her for so long and it's really cool to have friends that are that close." I don't know about you but I would LOVE the chance to hang out with these two. It seems like the laughs would never end!
---
5

Vanessa Hudgens & Ashley Tisdale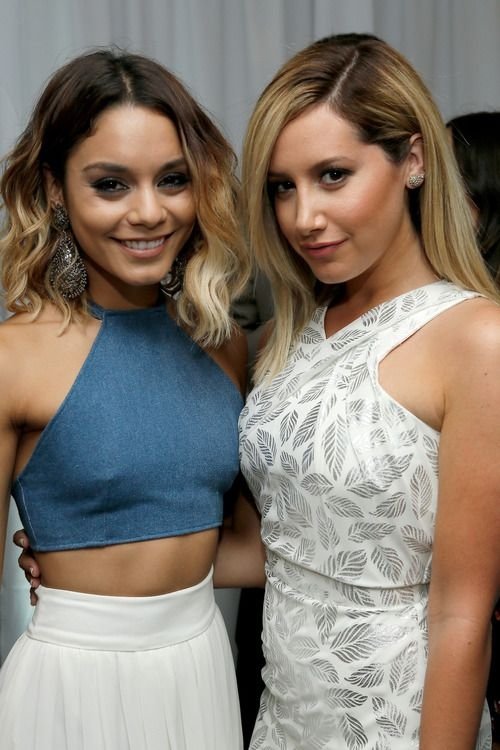 Vanessa and Ashley became best friends while on the set of High School Musical. Years have passed and these two still do everything together! They're always posting photos together and Vanessa was even a bridesmaid in Ashley's wedding earlier this month!
---
6

Leonardo Dicaprio & Tobey Mcguire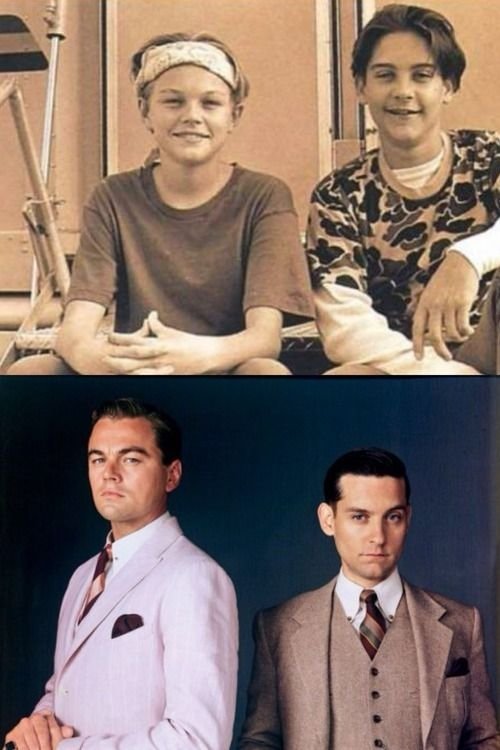 Leo and Tobey are probably Hollywood's cutest bromance. The two are actually childhood best friends! They used to see each other around at auditions and then sparked up a friendship. They vowed to always help each other get roles which is what happened when they both starred in The Great Gatsby!
---
7

Bradley Cooper and Jonah Hill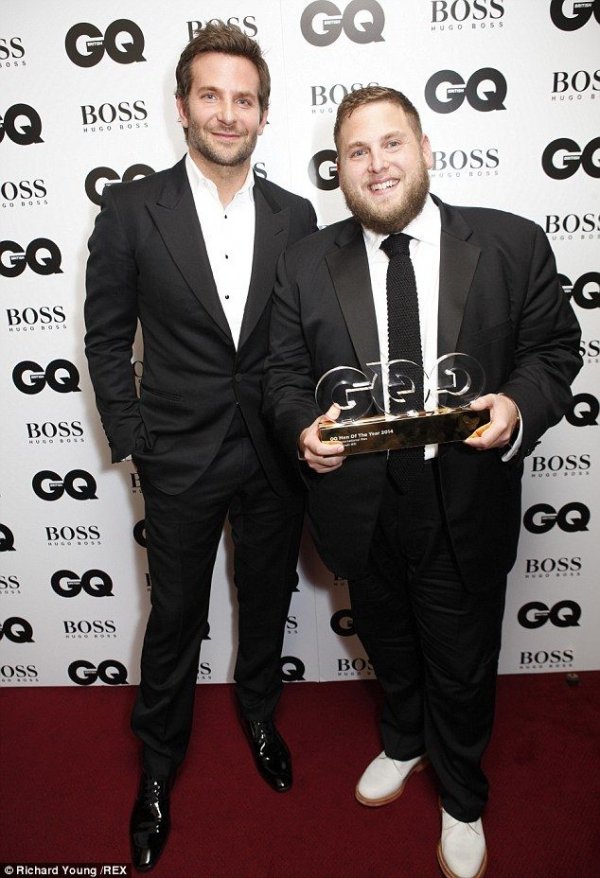 Bradley and Jonah met through their mutual friend, Leonardo DiCaprio and became super close! A month after Bradley and Jonah had been introduced to each other, they both joined Leonardo in a "boy's getaway" in Miami. Jonah has become so fond of Bradley that he considers him family now.
---
8

Zach Braff and Donald Faison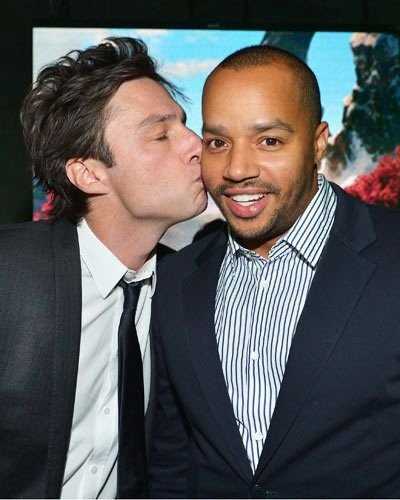 J.D & Turk/Vanilla & Chocolate Bear forever! Zach and Donald starred in Scrubs together and played a pair of inseparable best friends - turns out they're just as inseparable in real life. The two are constantly hanging out and posting funny photos together. Their friendship makes me so happy!
---
9

Drew Barrymore & Cameron Diaz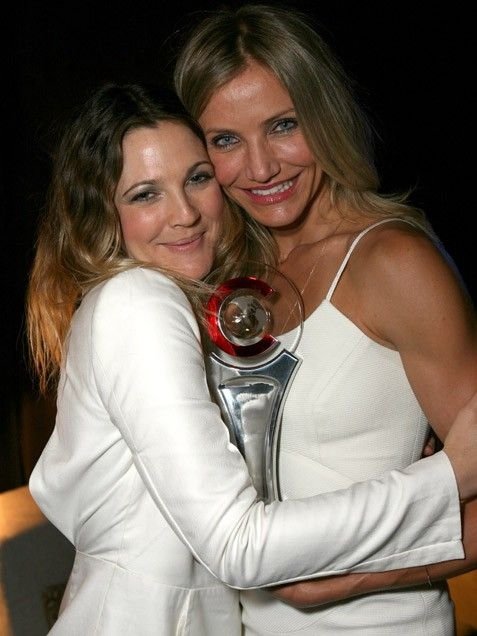 These two blondes bonded on the Charlie's Angel set in 2005 and have been glued at the hip ever since! When asked about their friendship, Drew said: "Cameron Diaz is one of the greatest friends anyone can ever have. I've always felt like she's my big sister, but at the same time I know that sometimes I'm wiser and a bit less naive than she is. We just spend so much time having fun and laughing together. That's what true friendship is about."
Which pair of celebrity BFFs is your favorite?
---
Comments
Popular
Related
Recent