There seems to be no shortage of celebrities with rainbow hair lately. Bright hairstyles have been a popular hair trend for the past couple of seasons and we've seen hairdos in every colour of the rainbow. Whether it's a full head of colour or more subtle dip dyed ends, there have been a number of celebrities keen to dye their hair a range of bright and kooky colours. Take a look at these celebrities with rainbow hair and let us know who you think rocked the best locks.
Table of contents:
1

Ke$ha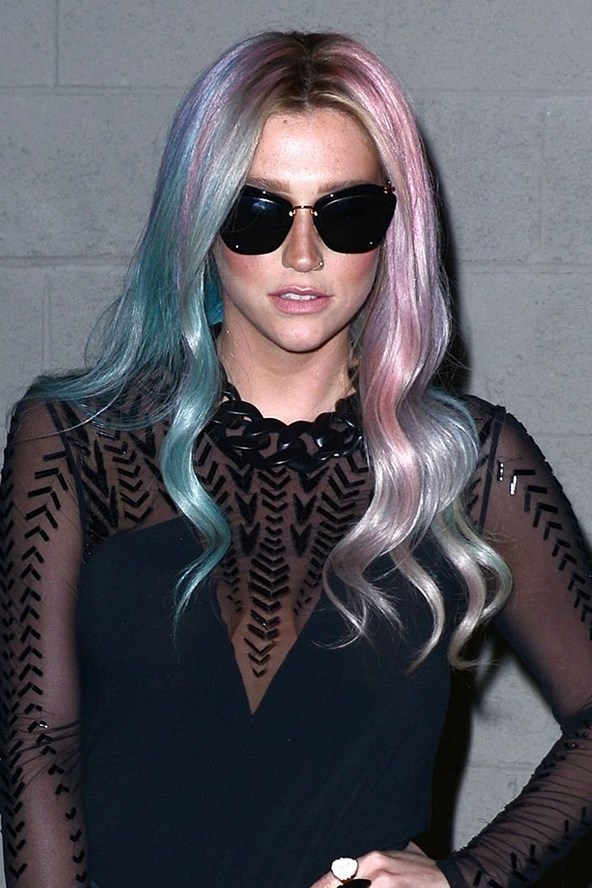 Ke$ha kicks off our list of celebrities with rainbow hair. Known for being a bit of a wild child, it's no surprise that Ke$ha has jumped on the rainbow hair bandwagon. Here she rocks some pastel multicoloured locks.
2

Lady Gaga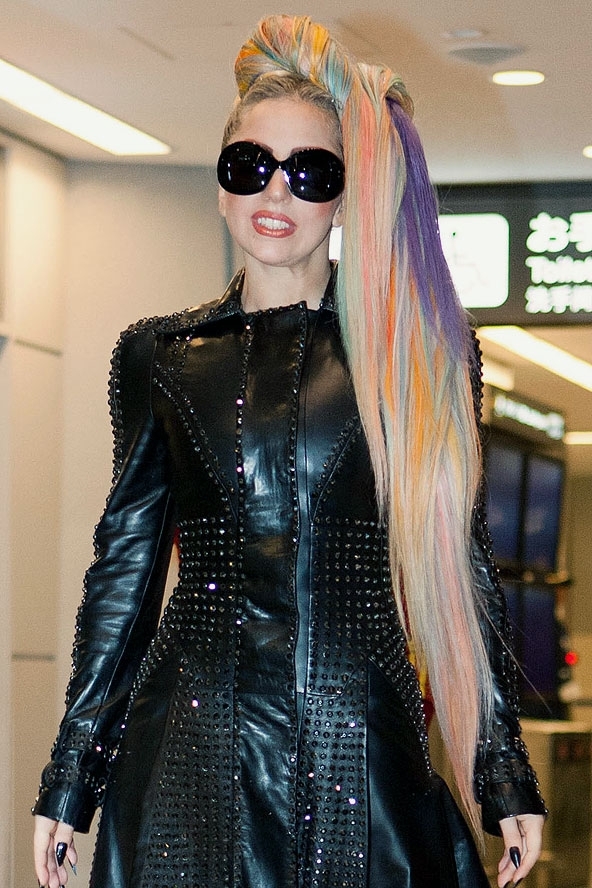 Lady Gaga knows how to push the boundaries when it comes to fashion and beauty. Here she dons a head full of rainbow streaked hair. While we can't guarantee it's all her own hair, kooky coloured hairstyles are a trademark look for the artist.
3

Katy Perry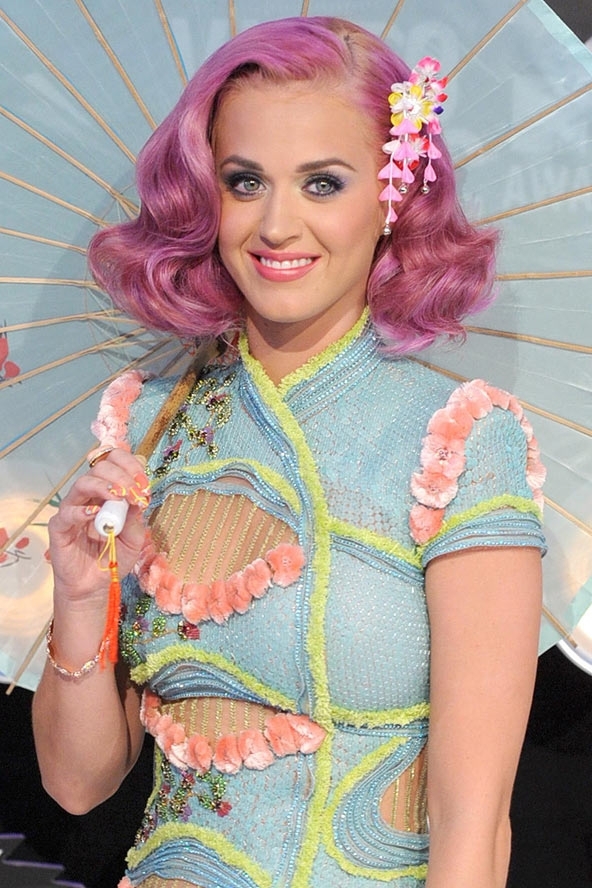 Katy Perry can be a chameleon when it comes to her hairstyles. She's been known to rock quite a few different hair colours in her time. Here she works a more demure look with a pastel purple hairdo.
4

Azealia Banks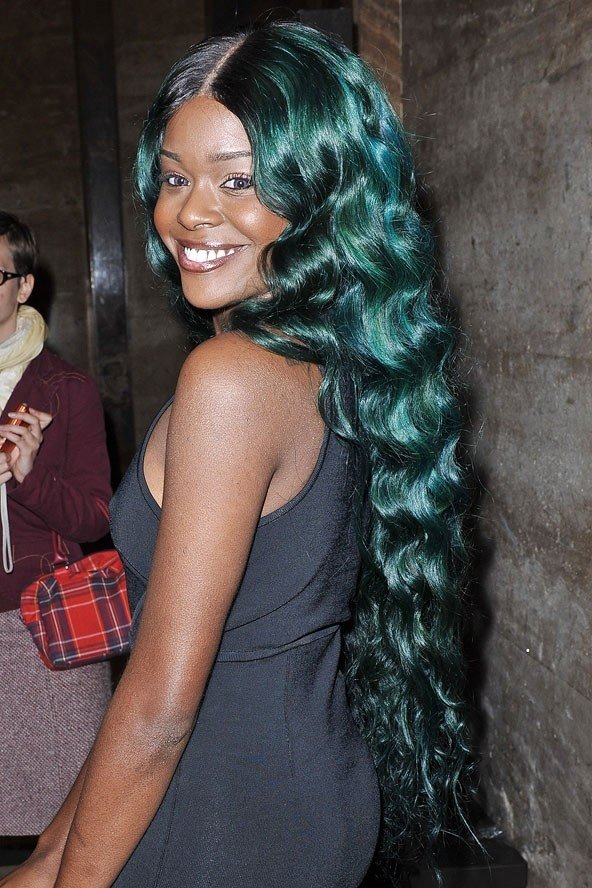 Rapper Azealia Banks channels her inner mermaid with these flowing sea green locks. If you told us a few years ago that a number of celebrities would be rocking green hair we probably wouldn't have believed you. It's definitely one of the more statement-making colours we've seen around lately.
5

Demi Lovato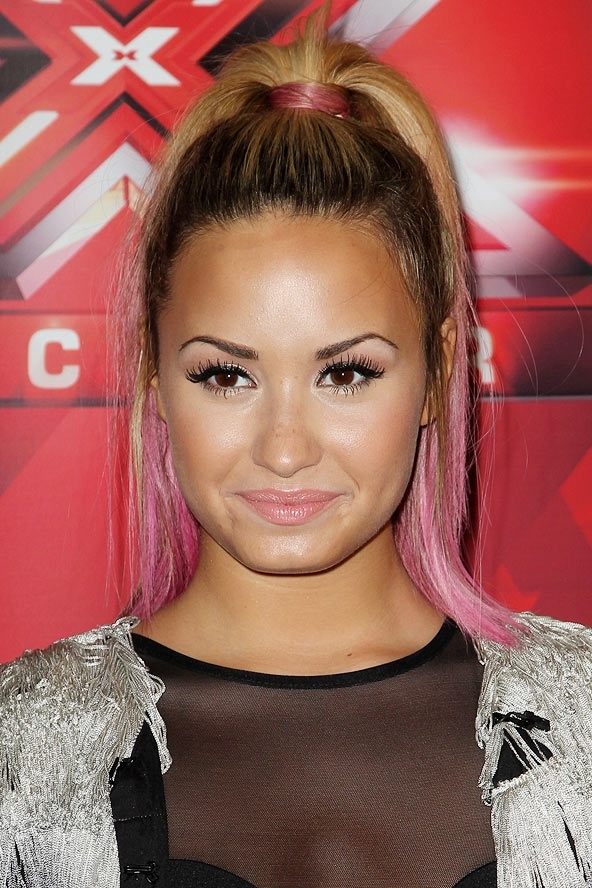 For those who prefer not to sport a full head of colour, dip dyed ends are a fun alternative. Here, Demi Lovato sports a playful look with pink dip dyed hair. Worn in a high ponytail, it's a truly fun and youthful look.
6

Rita Ora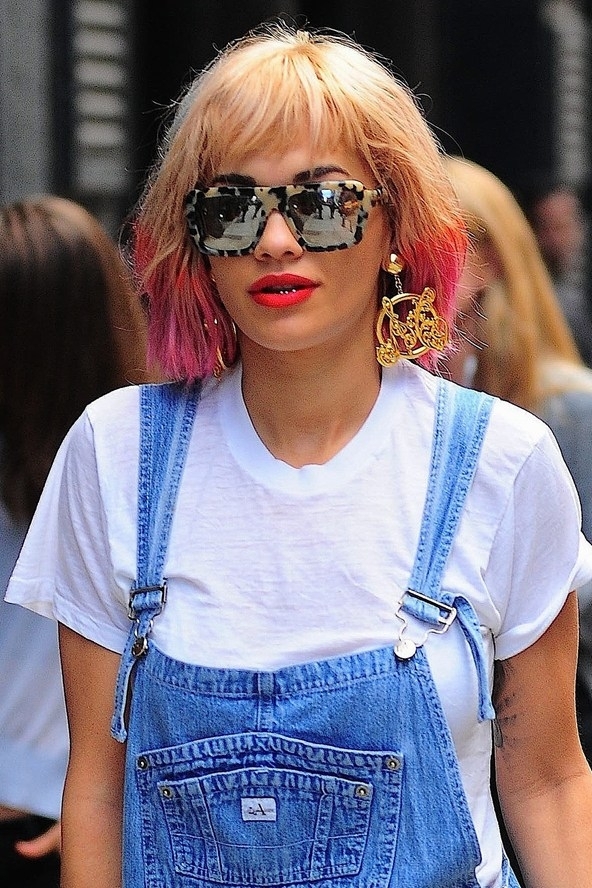 Rita Ora works a street inspired look. It's a blinged up look for the songstress as she teams her short dip dyed locks with oversized gold earrings and flat top sunglasses.
7

Christina Aguilera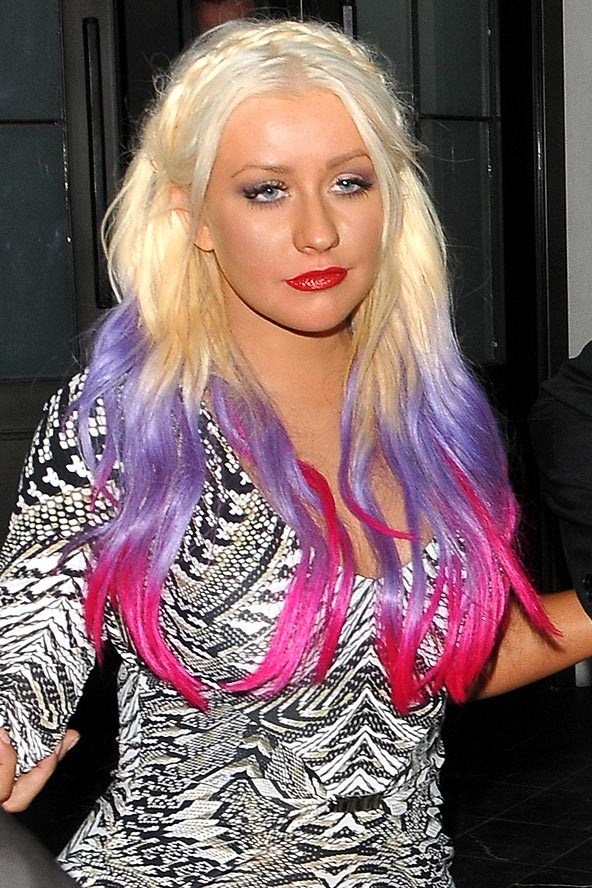 Christina Aguilera has rocked dip dyed and two tone hair for most of her career. Here she sports some colourful pink and purple locks. It's certainly an eye-catching look for the star.
8

Jaime King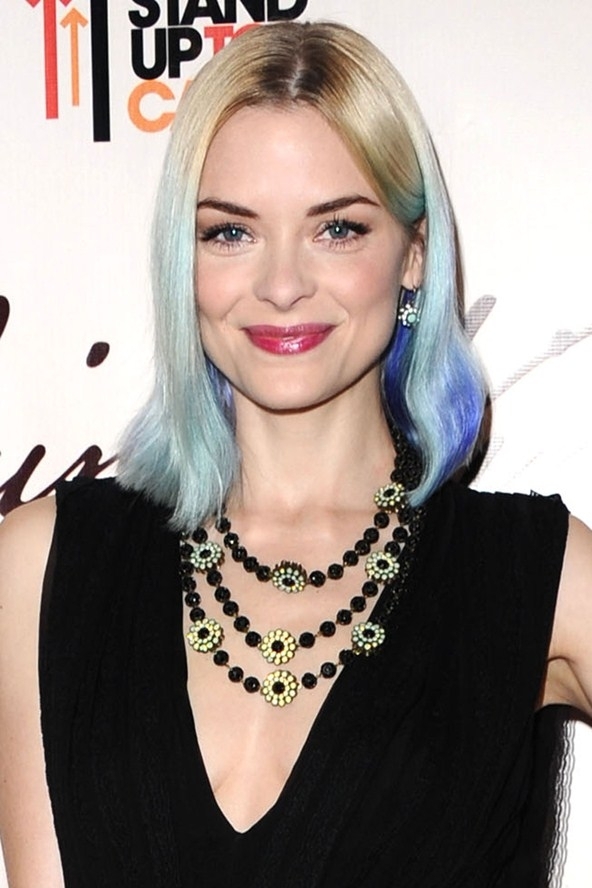 Actress Jaime King works a polished look in her dip dyed locks. Her dip dyed blue locks look quite classy teamed with a v-necked black dress and layered necklaces. Coloured hairdos are a quirky and modern way to add a fun touch to a red carpet look.
9

Kelly Osbourne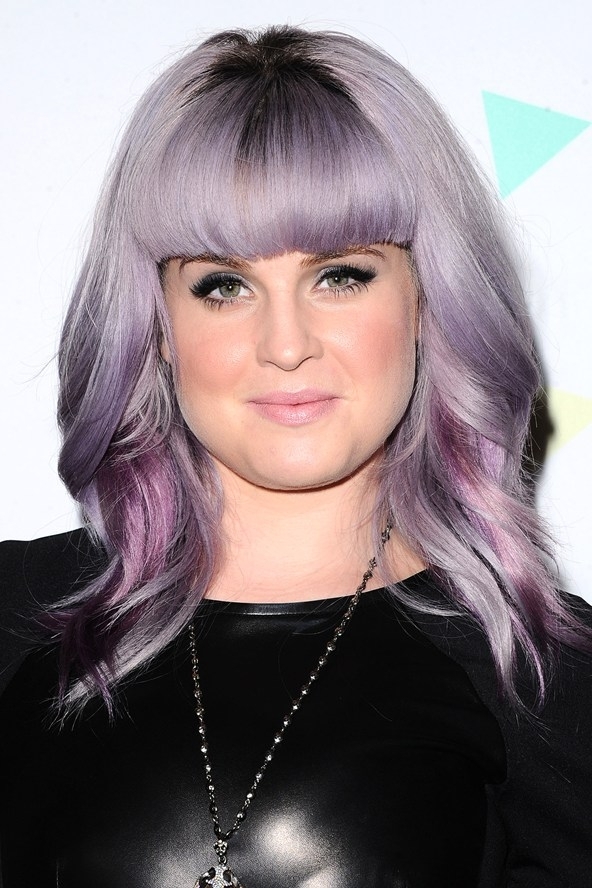 Kelly Osbourne has become pretty well known for sporting coloured hair styles. Her silvery lilac locks have become quite the signature look. Here they look quite polished, styled with a full flat fringe and curled ends.
10

Coco Rocha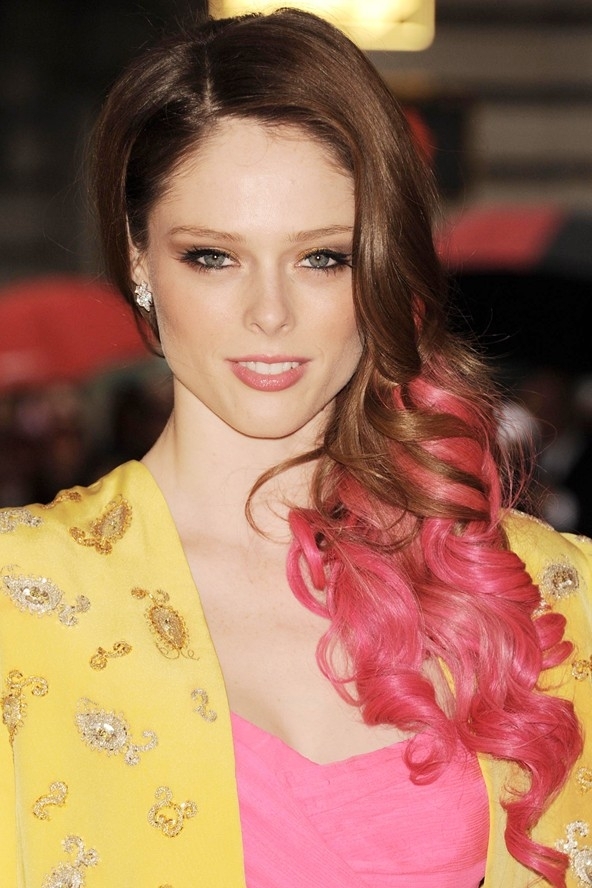 Model Coco Rocha adds some colour to her look with pink dip dyed ends. The tumbling locks are quite statement making and add a playful touch to her already colourful clothes.
11

Nicki Minaj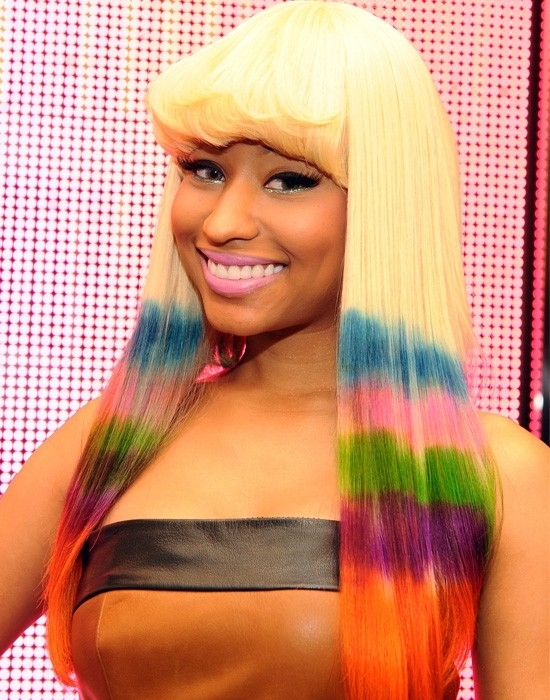 Nicki Minaj is no stranger to rainbow coloured hair and here she manages to fit in five strips of colour onto her ends. Would you believe me if I said this was one of her more subdued hairdos?
Bright hairstyles have certainly been enjoying their time in the limelight. These are a few celebrities who have embraced colourful hairstyles. Which of these rainbow hairstyles do you like best?
Please rate this article