If you were too busy to keep up with celeb Insta-posts, I've got you covered! During the holiday season, Santa seems to be very generous and these stars can't help but let everyone know! Here are 19 different celebrity Christmas posts:
Table of contents:
1

Cameron Dallas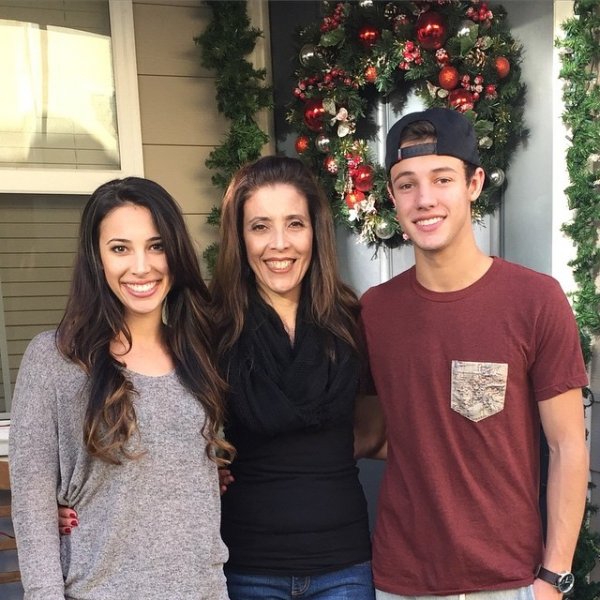 "Merry Christmas @ginabina77 @sierradallas"
2

Oprah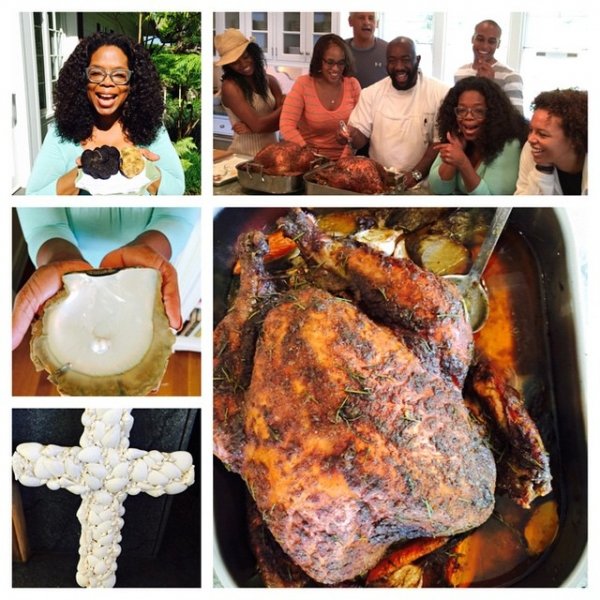 "More favorite gifts. Black and White truffle. A real pearl in its shell. A cross made of shells. Now just waiting on turkey from Chef Kenneth Gilbert. #merryChristmas from our house to yours"
3

Jesse Tyler Ferguson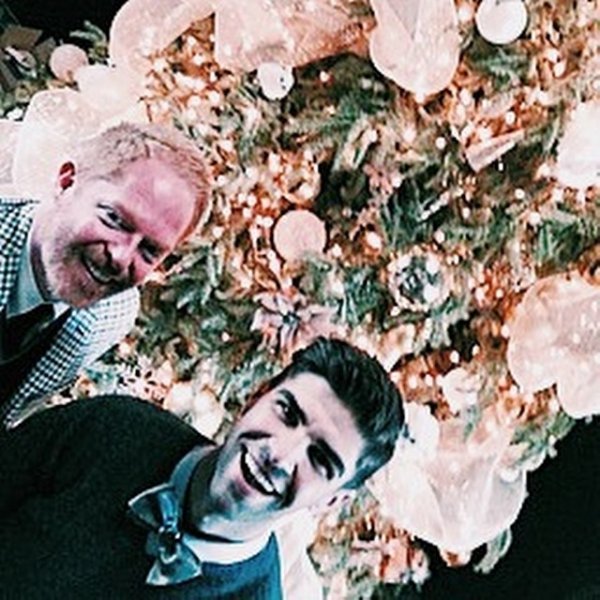 "Merry Christmas everyone! XO"
4

Ansel Elgort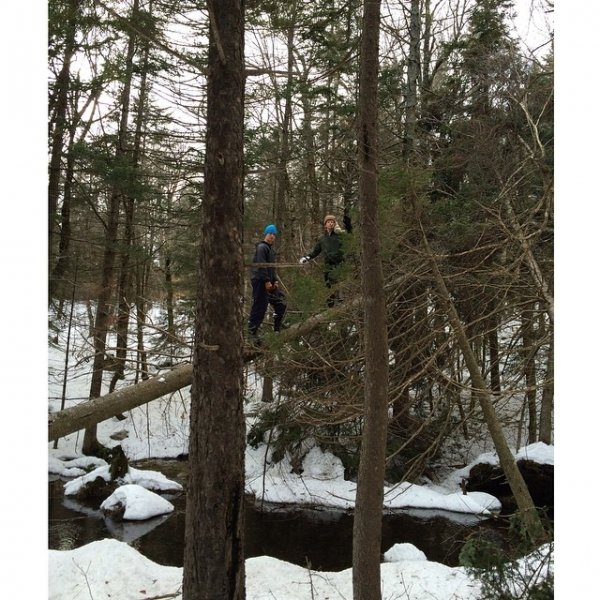 "Christmas hike w Robin and Will."
5

Vanessa Hudgens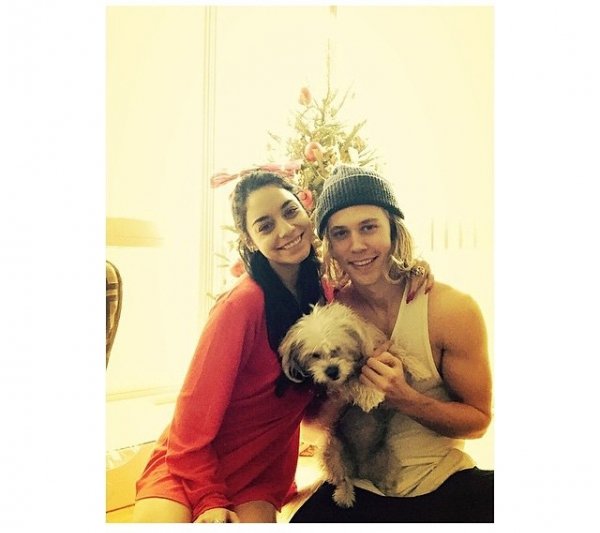 "Hope you lovers had a beautiful day filled with wonderful memories. Xx"
6

Kevin Hart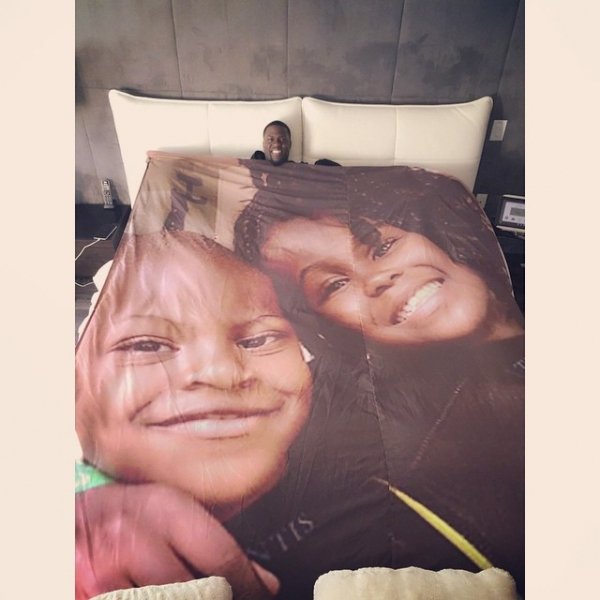 "This is the best X Mas gift ever.....Anybody who knows me knows that I live for my kids....this duvet cover is dope as hell. They are going to go crazy when they see this #MerryXmas #LoveThemBabies .....Thank you Dana"
7

Joan Smalls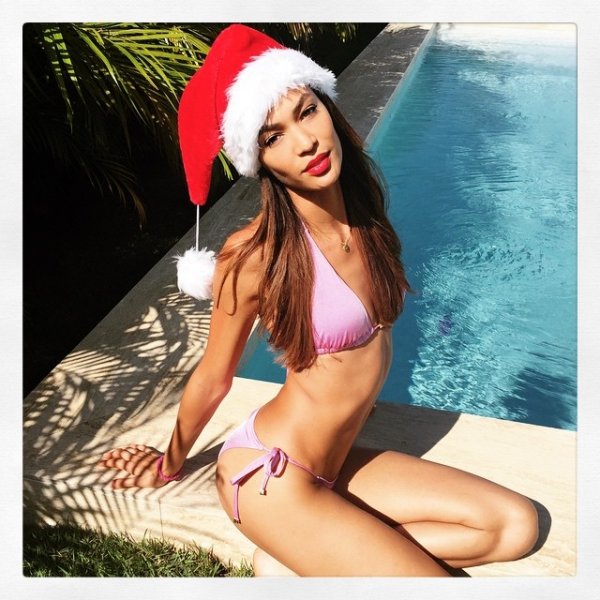 "Wishing everyone a Merry Christmas. May you all continue to be Blessed. Love you All! Feliz Navidad a todos. Mil Bendiciones. Los quiero a todos! #TropicalChristmas"
8

Joel Madden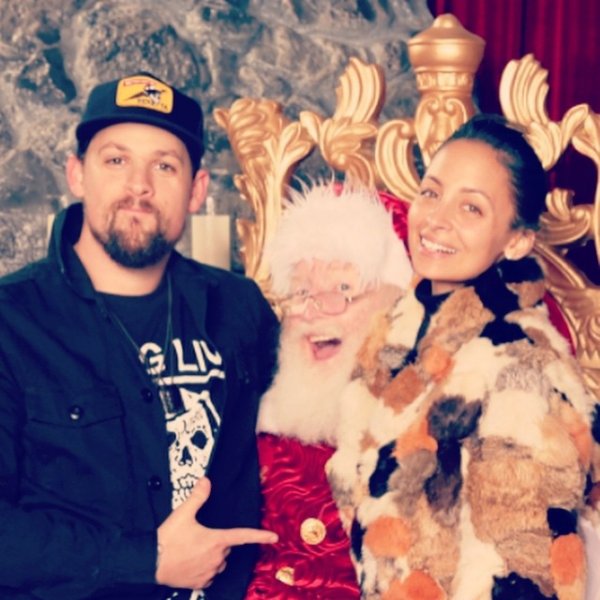 Joel visited Santa with his wife, Nicole!
9

Shay Mitchell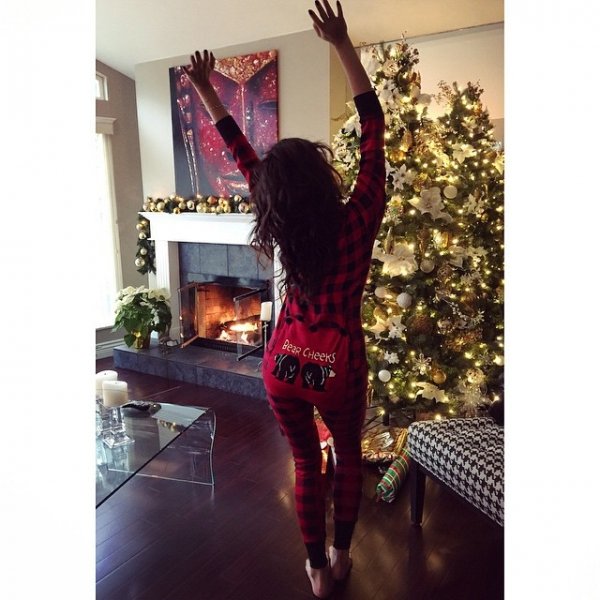 "One of the best parts about Christmas: staying in my onesie all day!!!"
10

Colton Haynes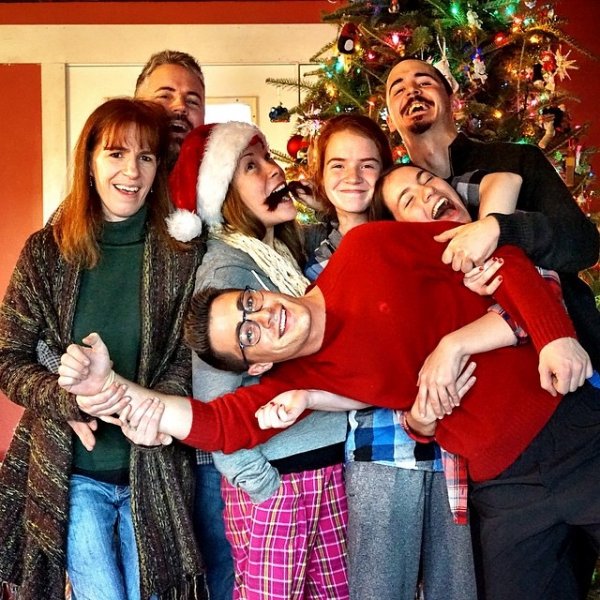 "Merry Xmas from my incredible sisters/nieces/nephew! Wish the others were here but this photo will make them jealous :p Love yall. I didn't get coal!!!"
11

Khloe Kardashian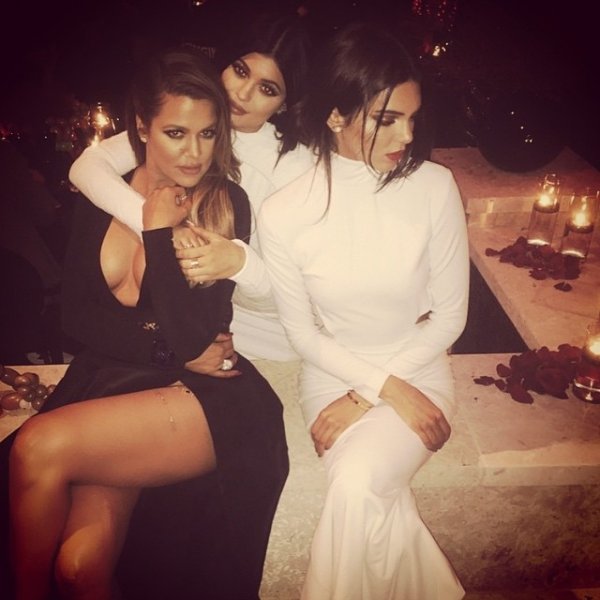 "Merry Christmas"
12

Lucy Hale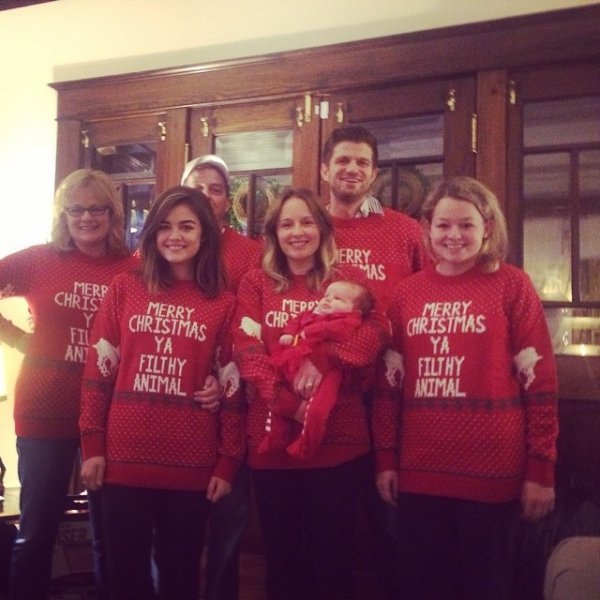 "Merry Christmas to all of you from my family to yours!"
13

Sofia Vergara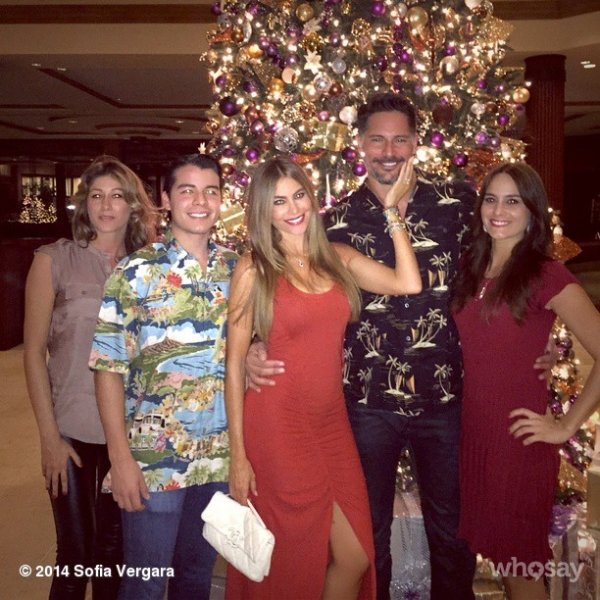 "Feliz Navidad!!! Merry xmas!!!!! Love"
14

Alessandra Ambrosio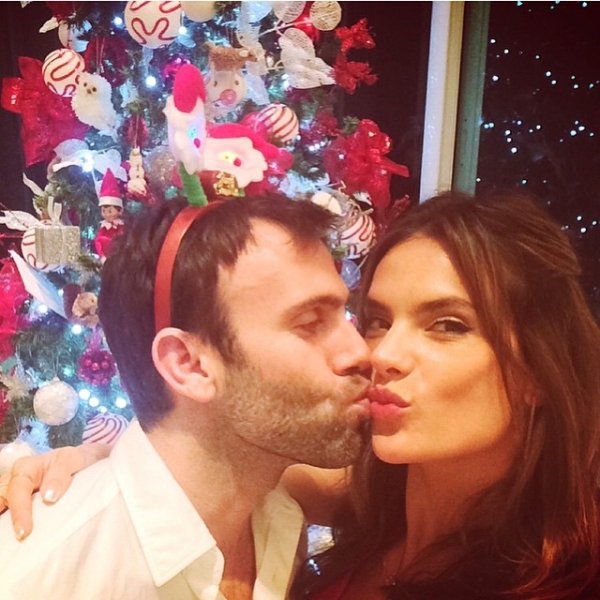 "All I want for Christmas #itsthattimeoftheyear #christmas #holiday"
15

John Legend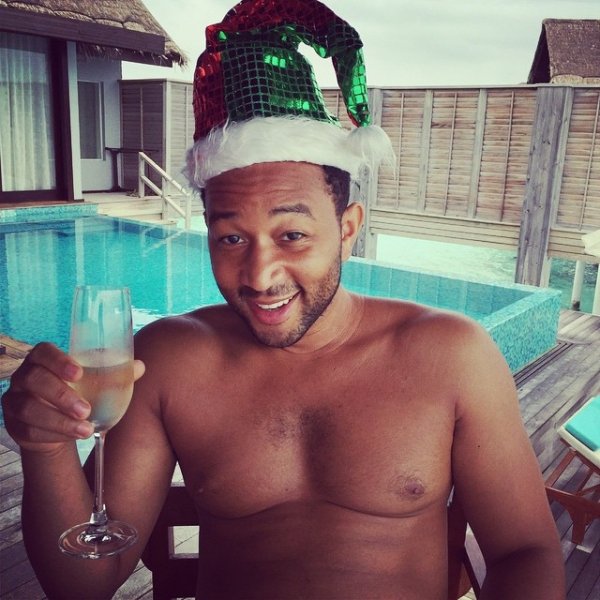 "Merry Christmas from the Maldives!"
16

Drew Barrymore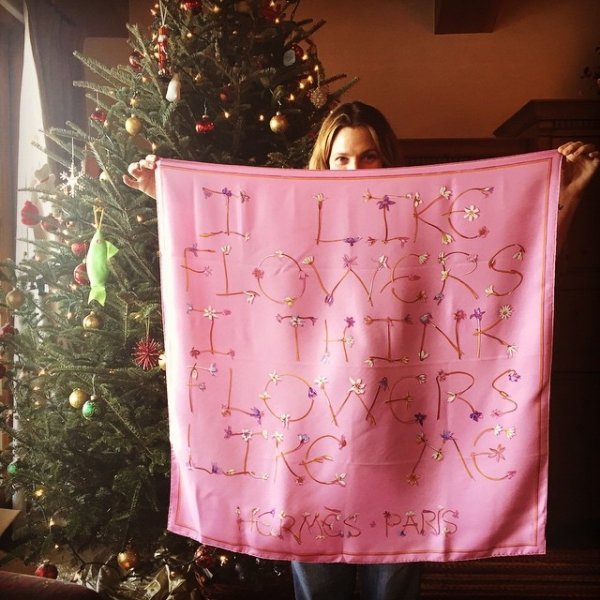 "Merry Christmas everyone! I am so grateful for the ones I love! And one of them (husband) was kind enough to find me this special scarf that shows my love of all things FLOWER! I will frame it and love it forever. I am wishing all a safe, healthy and happy day!"
17

Miley Cyrus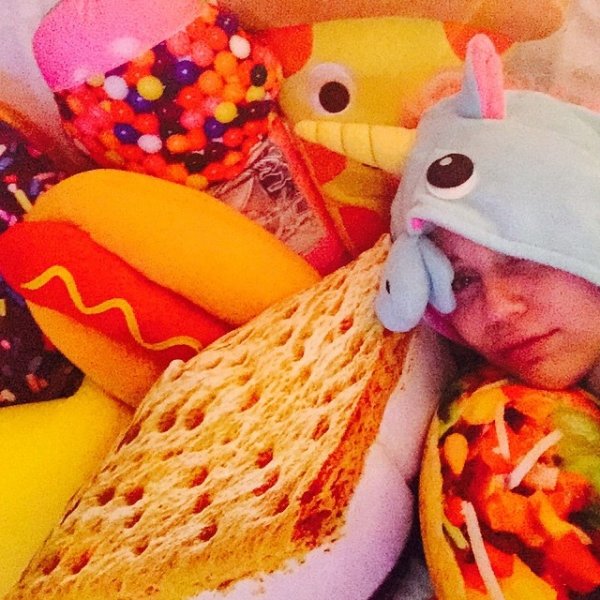 "mewwy cwisssstmas tiew alllllll & tiew allllll a giewdddd night mannnne (wish I was cuddlin some pizza fo real)"
18

January Jones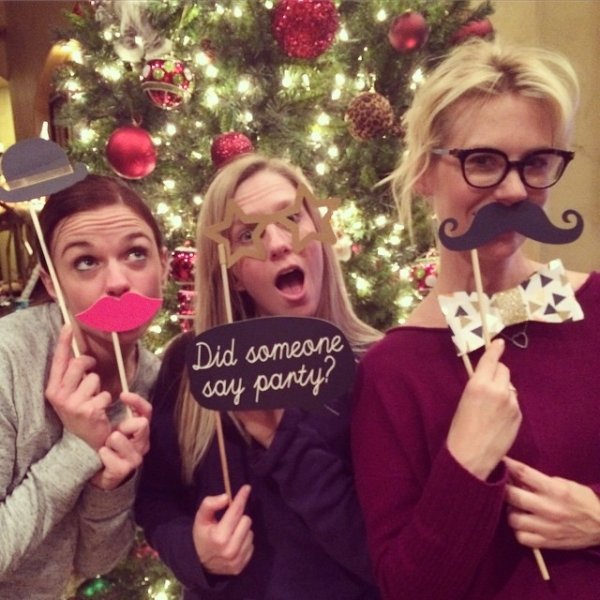 "Merry Christmas from the Joneses! #keepitrealish"
19

Nicole Polizzi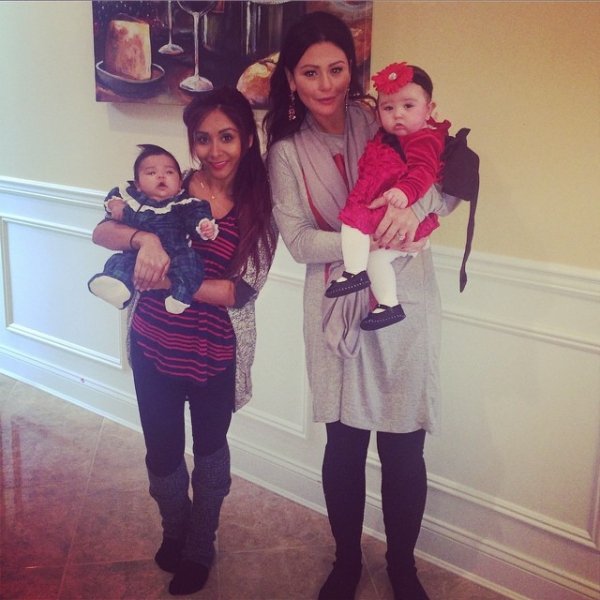 "Merry Christmas from us! @jwoww"
How did YOU celebrate the holidays?
Please rate this article