Over the years, there have been countless celebrities who've had a significant weight loss transformation. Whether it's for a movie role or just a change in lifestyle, these stars have slimmed down and have managed to keep the weight off! Check out the list of celebs that had a weight loss transformation and then let me know whose transformation inspired you the most!
---
1

Kelly Osbourne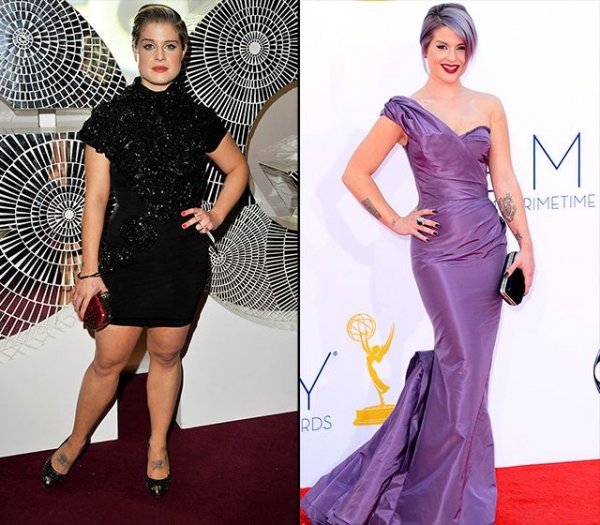 Kelly Osbourne is first on the list for celebrities with a major weight loss transformation. She shed over 40 pounds and did it the healthy way: regular exercise and a portion-controlled diet. Back in 2010, Osbourne told Us Weekly that she "took more hell for being fat than I did for being an absolute raging drug addict. I will never understand that." Now, she's happy with who she is and what she looks like. "I'm really proud to look in the mirror and not hate what I see," she said. "I no longer think, Why don't I look like this girl or that girl?"
---
2

Jonah Hill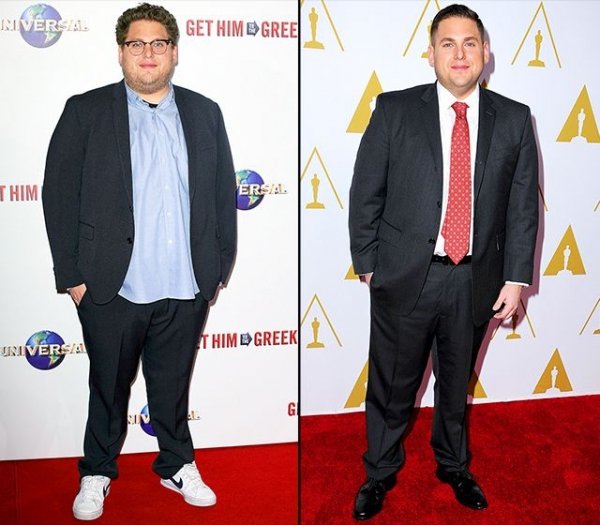 Jonah probably had one of the biggest transformations! He said his secret to success was working with a nutritionist and exercising regularly. When asked what prompted his decision to make the life change, Jonah said he had the realization that "it was time to be a responsible adult."
Trendinig Stories
More Stories ...
3

Jennifer Hudson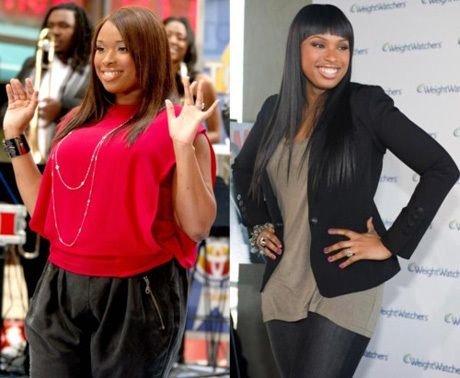 Jennifer Hudson is definitely MY thin-spiration! The American Idol alum/Weight Watchers spokeswoman dropped more than 80 pounds when she teamed up with WW! "I'm at the weight I want to be," she's said. "I got used to being plus-sized and knowing how to be that," she continued. "I keep thinking that I probably need an extra-large or a large and the stylist is like, 'No, you need a medium or a small.'"
---
4

Miranda Lambert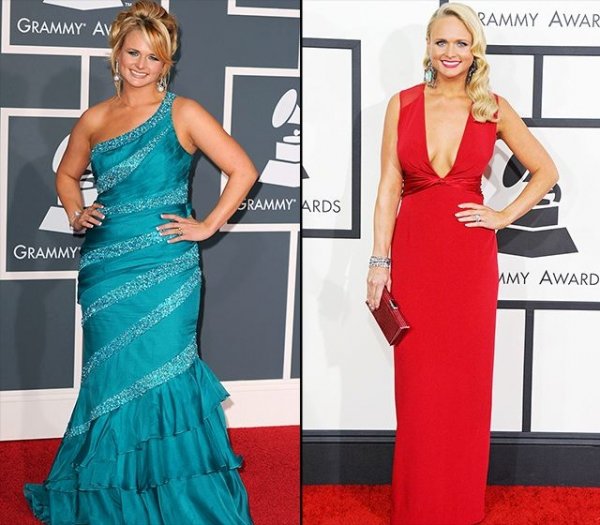 Country superstar Miranda Lambert lost weight and then got criticized about it! There were rumors that the singer underwent surgery to achieve her new bod but she cleared things up in her blog back in 2013! "I lost my weight the healthy and good old fashioned way," Lambert wrote. "Watching what I eat and working out with my trainer Bill Crutchfield."
---
5

Nicole Polizzi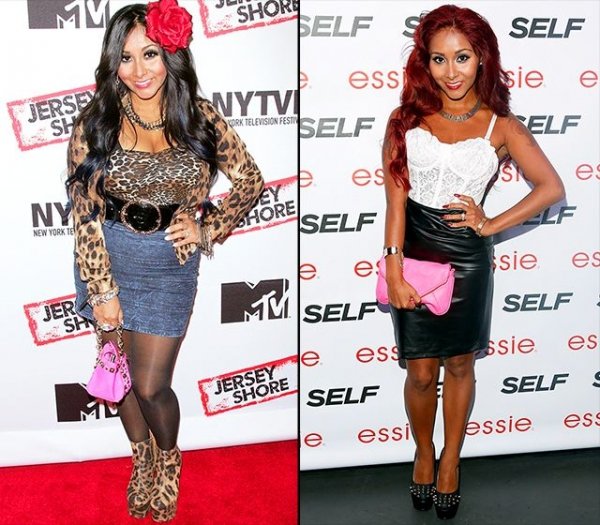 Nicole's definitely had a major transformation. Not only did she shed 40+ pounds, she changed her lifestyle completely. "When you have a baby, everything changes. I lost the weight for me."
---
6

Jordin Sparks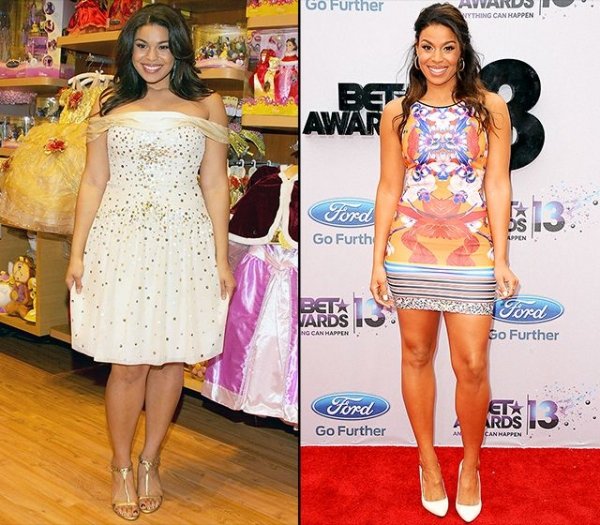 American Idol winner Jordin Sparks has a much slimmer bod than when she was on the singing competition. She lost over 50 pounds but when asked what her secret was, she said, "there is no secret! It's just eating better and working out! It's definitely a daily thing." Her exercise of choice is high-energy dance classes like Zumba!
---
7

Jason Segel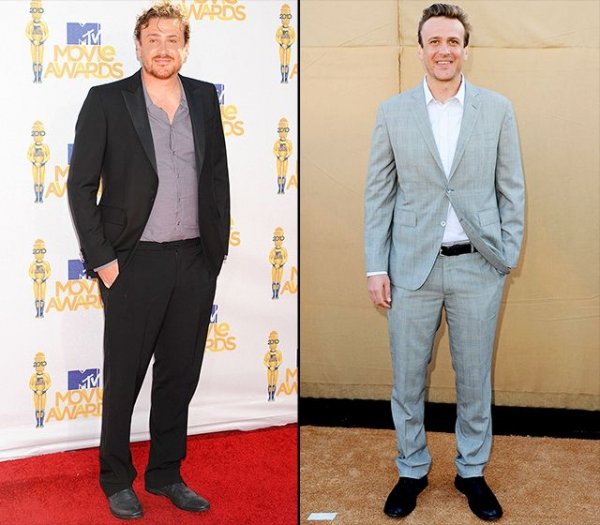 Jason Segel is another celebrity who lost major weight! In 2012, he shed some pounds to score the lead role in The Five-Year Engagement. "I was told that it had to be conceivable that Emily Blunt would ever choose me to be her husband," Segel told David Letterman in a 2012 interview. LOL! Since then, he credits his weight loss to "living healthy, exercising, and eating right."
---
8

America Ferrera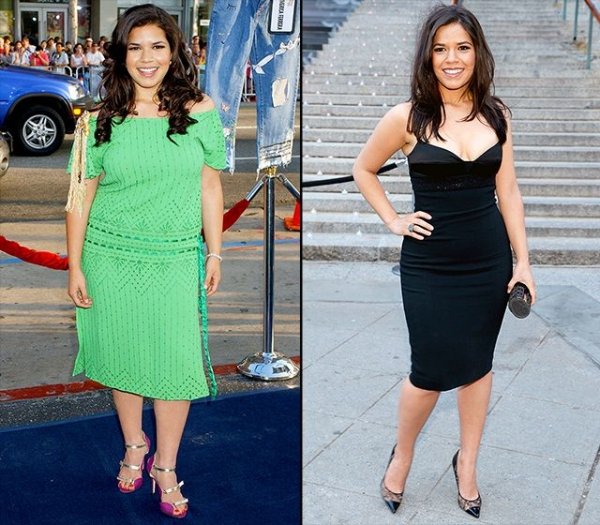 Although America lost a lot of weight, she doesn't make it the center of her life. Back in 2012, The Sisterhood of the Traveling Pants star told Cosmopolitan: "How much time have I wasted on diets and what I look like? Take your time and your talent and figure out what you have to contribute to this world," while adding, "and get over what the hell your butt looks like in those jeans!"
---
9

Seth Rogen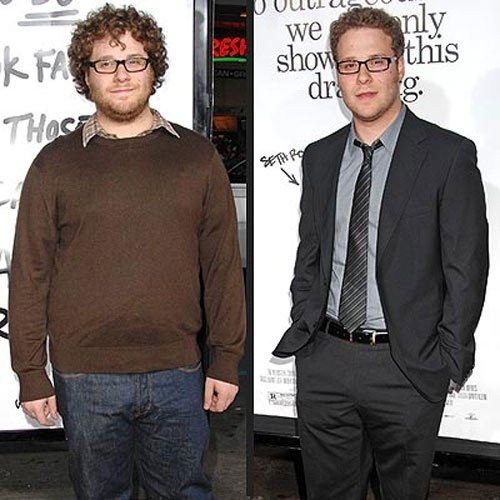 Seth Rogen changed up his life when he lost weight. A lot of people thought he wouldn't be able to pull off the "funny" role anymore but we all know that's not true!
Well, there you have it! These are just nine of many celebrities that had a major weight loss transformation! Which star impressed you the most? Who's YOUR thin-spiration?
---
Comments
Popular
Related
Recent