The sports world can get crazy at times, not just for the amazing athletes getting paid to wow us, but also for the supporting fans. Some athletes develop an unbelievable fan base, and no matter what they do they are able to keep that support from their fans. So what about those athletes whose haters form a group just as big as their fan base? Well I would say they are equally loved and hated, for the same reasons. Usually there isn't an in between for amazing athletes. People either love or hate them, because that athlete is either winning for the fan's team, or beating the hater's team. Let me list some athletes whose names always start an argument in a room full of sports loving people.
---
1

Peyton Manning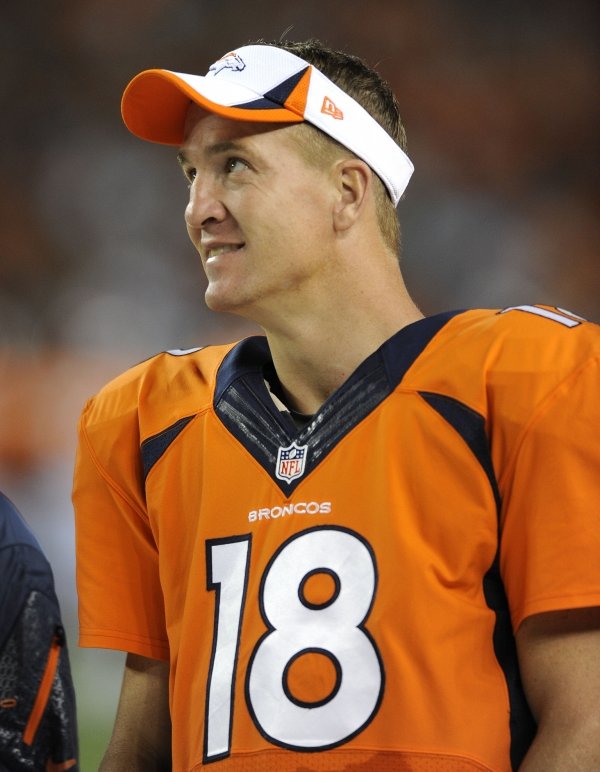 If there was ever a time for Peyton Manning's name to come up, this is definitely it. After such a wretched loss at the Super Bowl, Manning's fans were being run down by those who never intended to cheer him on. Manning, being one of the most amazing athletes, has one of the strongest fan bases, because even though his team lost, his fans were still showing their support through positive statuses on social media. Those whose teams didn't make it to the Super Bowl and Seahawks fans were going crazy online posting memes and statuses that made fun of Manning and his skills. If you want to see a real argument break out, bring up the Broncos' loss to a fan a couple of months from now, and I guarantee a beast will be unleashed.
---
2

LeBron James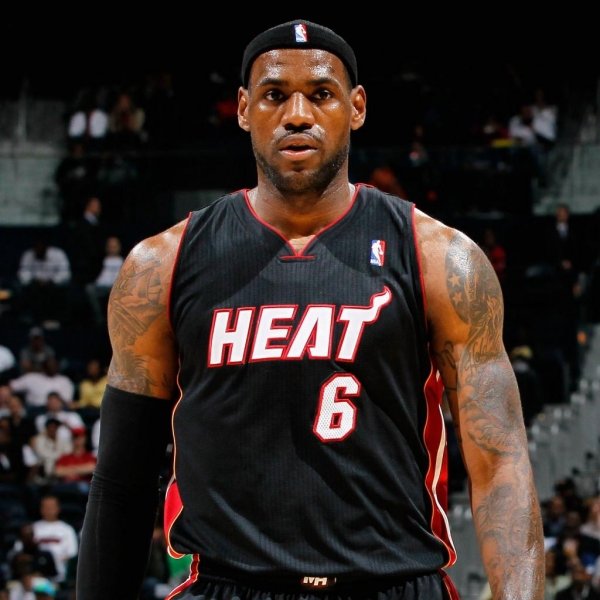 Speaking of beast, LeBron's name is still the subject of many sports arguments after being in the NBA for 13 years. He is one the best players in the NBA right now so he gets a lot of support and takes a lot of heat, no pun intended, for his great skills. I definitely just started a riot somewhere with that comment, and I'm totally fine with it! I'm an advocate for LeBron, but of course his fan base changed when he left Cleveland to play for Miami. He lost a lot of his Cleveland supporters, but some hung on and still support him as a Miami Heat. He also gets a lot of attention because not only is he an amazing basketball player, it turns out he's good at football as well. Right before he left the Cleveland Cavaliers there were rumors that he might go to the NFL instead of playing for another NBA team.
3

Kobe Bryant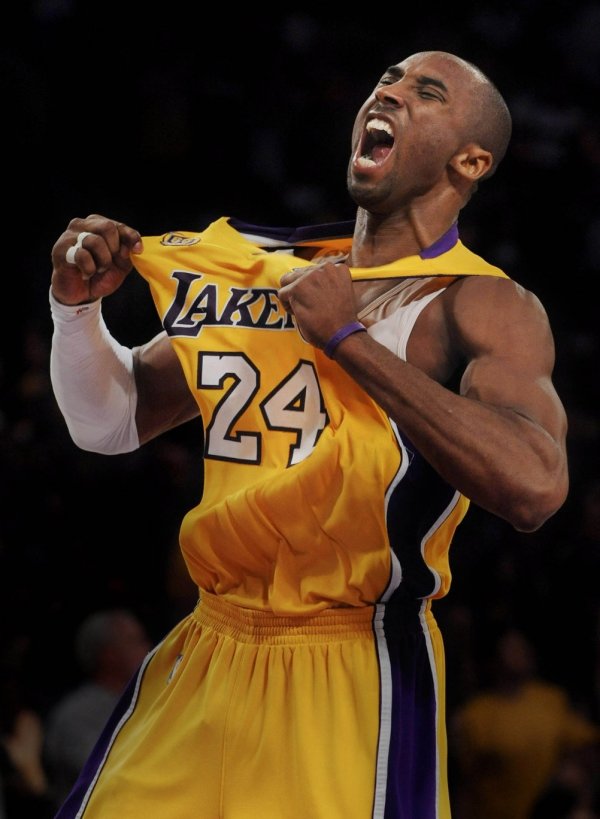 I can feel the tension from readers already because I put LeBron and Kobe's names so close together in an article, but I had to. It's almost impossible to bring up Kobe without bringing up LeBron, and vice versa, because people are always comparing them to one another, and then comparing them to Michael Jordan. Kobe's fan base is pretty powerful and they have every reason to be, because when has Kobe let them down? He always finds a way to keep the ball all to himself, and score high numbers of points every game. Even though he hasn't been playing recently because of an injury, his fans still find ways to bring him up, blaming any recent loss on the fact that he wasn't in the game. His haters are sitting back and laughing right now because the Lakers aren't doing so well without him.
---
4

Richard Sherman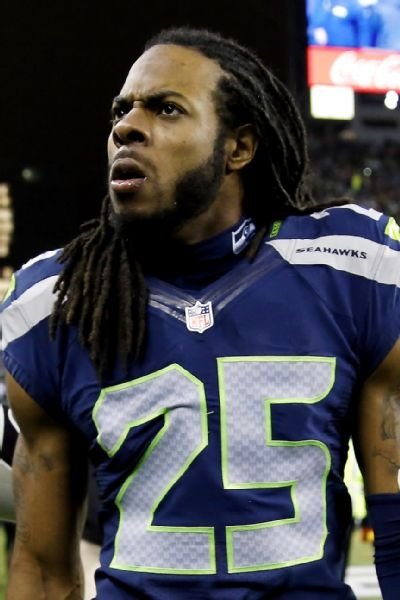 Sherman's recent post-game interview has gotten all his fans feeling bitter towards those who have decided to hate him for bragging on being better than Peyton Manning. Of course Manning's fans aren't going to accept the new kid on the block who swooped in and said publicly, then proved publicly, that he was better than Manning. He has created a fan base and hate base over the same interview, which I would say makes him just as loved as he is hated.
---
5

Tiger Woods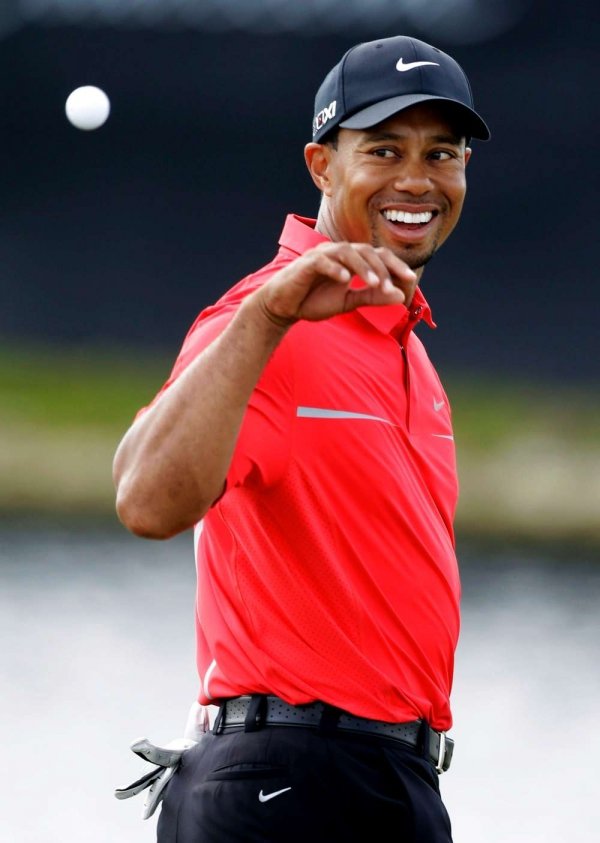 Tiger Woods has always been the center of golf attention for his skill and unfortunately his race. Tiger came onto the golf scene blowing everyone away, and those already in the sport weren't very accepting of the fact that a black athlete came in and beat them at their own game. Along with those who didn't accept him came many who embraced him, a huge fan base from the black community. But just as talk settled about him, Tiger swooped in and set himself up, making comments that led people to believe he didn't really embrace his ethnicity. On top of that he cheated on his wife, which led to his divorce. It seems that his name now brings up more negative comments than positive ones.
---
6

Ndamukong Suh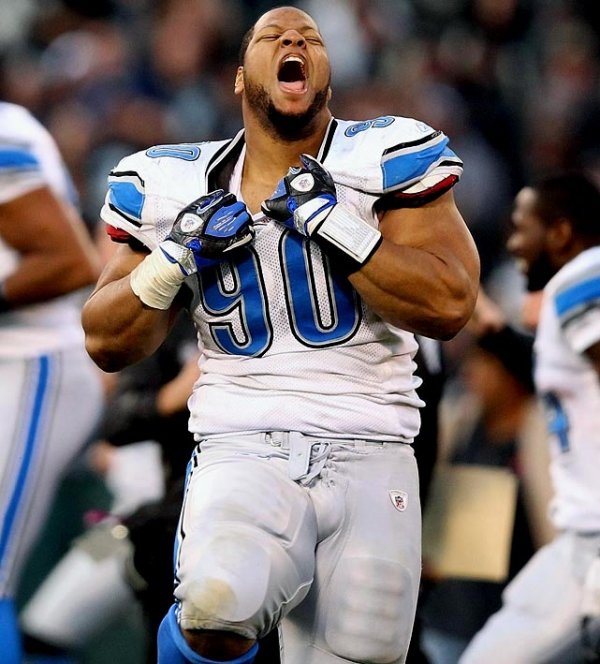 Try saying his name without any mistakes the first time through, but not in front of him because he is known to be one of the most feared NFL players in the league. Not by his fans of course, but by his opponents on the field and their fans, who say that Ndamukong plays dirty. There is endless footage of this feared player tackling, slamming heads, and even stomping on his opponents, but you decide whether you think he's a team player or not. The NFL doesn't seem to have an issue with his aggressive ways; he's been named rookie of the year, NFL defensive lineman of the year, and several other titles.
---
7

Sidney Crosby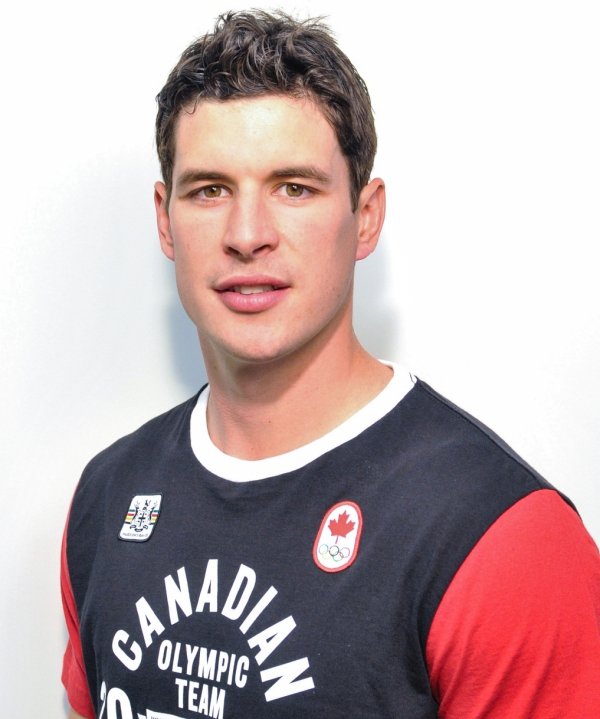 Sidney Crosby, centerman for the Pittsburgh Penguins hockey team, has been regarded as one of the best hockey players, but his toughness is in question. There are numerous clips of Crosby taking falls that were caused by… well, by no one. It seems that Crosby is good at getting the puck into the goal, but isn't tough enough to take a hit from other players. Maybe he doesn't want to mess up his good looks, but the fans don't care. Being a hockey player means starting and getting into fights, not falling to avoid them. Until he does, his toughness will remain in question.
---
8

Chad OchoCinco (Johnson)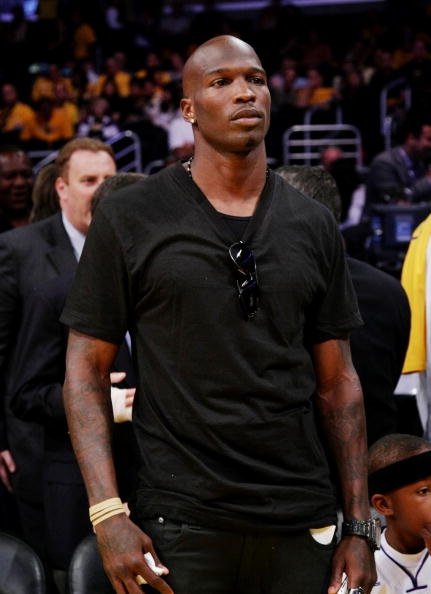 Chad Johnson, the guy who changed his last name to his NFL number, and didn't think to actually get the number right, started out as a great player, but let his attitude get in the way of his career. After ten seasons with the Cincinnati Bengals, one with the New England Patriots, and barely two months with the Miami Dolphins, his career ended in 2012 after the Dolphins coach released him, for being charged with domestic violence against his wife. Fans wanted to like him, but simply couldn't because of his history with violence. Not to mention that his cheating and violent ways were publicized on the hit reality show, "Basketball Wives." Since he is currently not signed to a team, his old fans won't have to worry about defending him, because he won't be scoring touchdowns, unless a team decides to give him a redeeming chance.
---
9

Brett Favre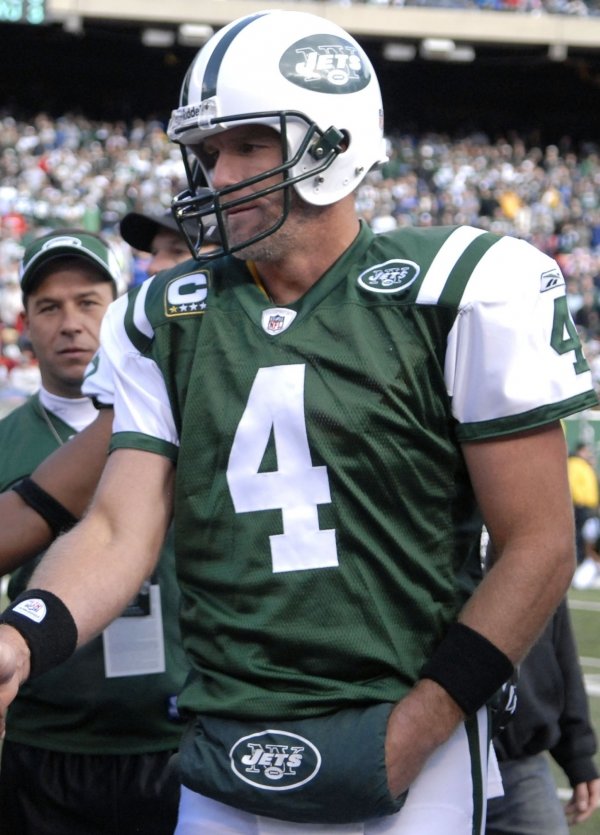 I saved the former athletes for last because there is a reason they are no longer in their sport. Brett Favre, like Johnson, built a supportive fan base, but tore it down with his bad attitude. His egotism and support of only himself would have landed him off the field, had he not retired. People were just getting really fed up with the actual person that Favre was. His skills were great, but his personality not so much. His name would still trigger an argument if brought up, even though he retired about four years ago though.
These are all great athletes who are loved and hated just as equally by our sports junkies. Who's your number one athlete to root for? Better yet, what athlete do you just love to tear down and debate about?
More
---
Comments
Popular
Recent