There are so many celebrities who looked fab at Coachella. Let's be real, all of Hollywood was in attendance so it was pretty hard to narrow down this list. However, I did pick some of my favorites to show you! Check out the celebrities who looked fab at Coachella and keep in mind, this is just seven out of MANY. Feel free to share who you thought looked the best!
---
1

Vanessa Hudgens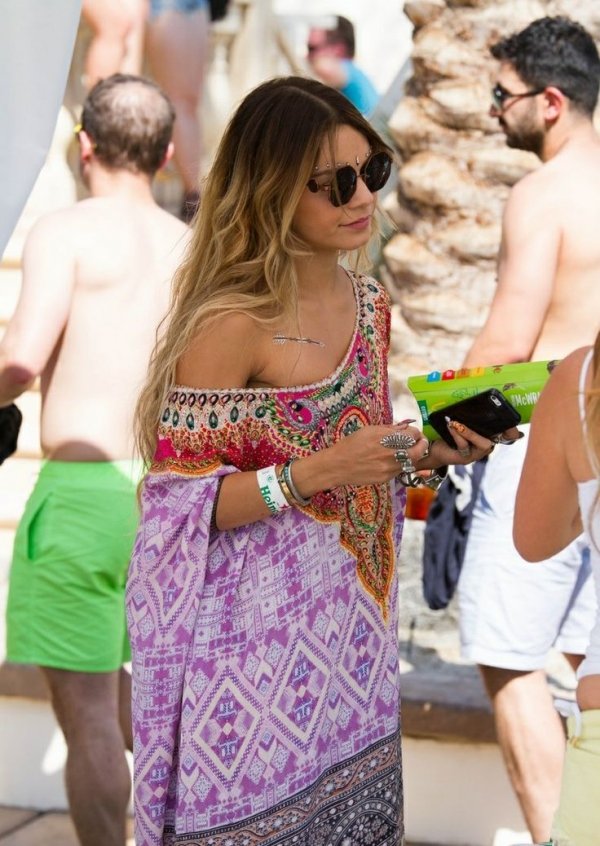 I can never get enough of Vanessa Hudgens' style. For Coachella, she debuted some new blonde locks (which look gorgeous), and had on some very festive outfits. One of my favorite looks from her was this purple decorative dress. I think she can pull off just about anything. She was at the festival with her boyfriend, Austin Butler, and her little sister, Stella! She's just one of the many celebrities who looked fab at Coachella!
---
2

Emma Roberts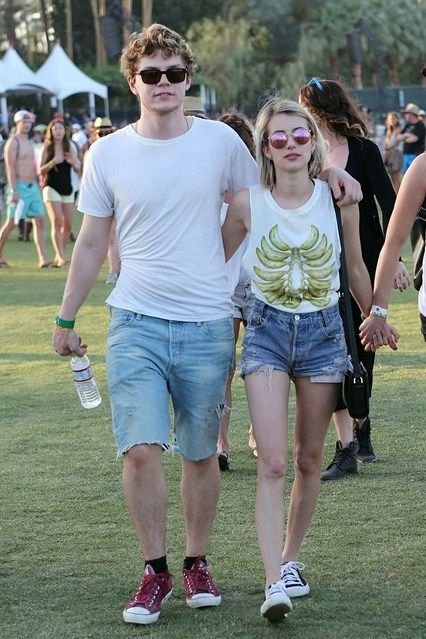 Emma Roberts is all about keeping things casual and comfy. For Coachella, she rocked a graphic tee, denim cut offs, and some Converse. Honestly, I think that's what everyone should be wearing at music festivals! She looked super cute strolling around with her fiancé, Evan Peters! What do you think of her look?
---
3

Emmy Rossum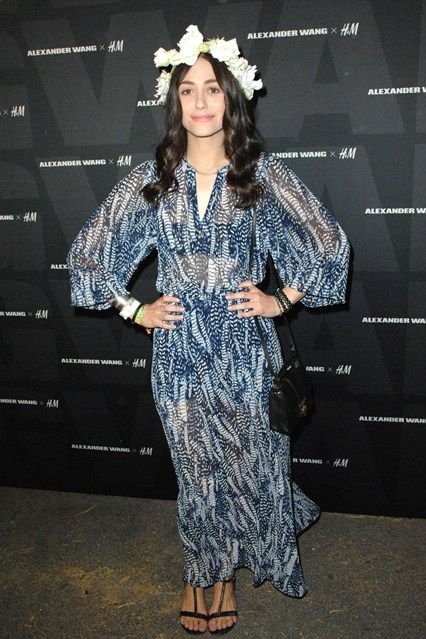 Shameless star Emmy Rossum is one of my favorite actresses. I think she always looks so classy and put together! For Coachella, she rocked the floral crown, and paired a blue printed sheer dress over her swimsuit. I think it's definitely worthy of a spot on this list.
---
4

Selena Gomez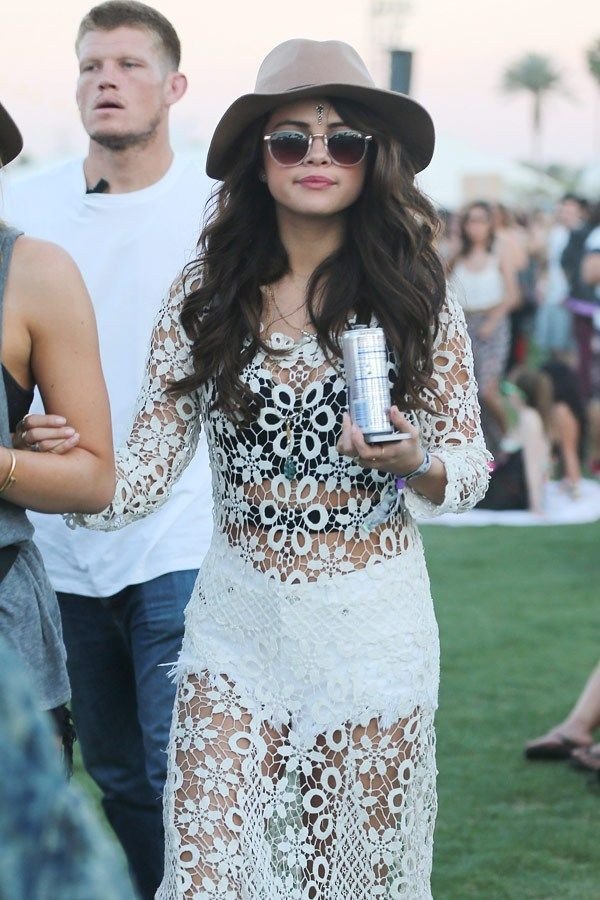 I'm a huge fan of Selena's Coachella outfit! She rocked a see-through floral dress over a black crop top and white shorts. I would've never thought of pairing it together but somehow, it works great. She rocked her traditional floppy hat and just looked amazing. She was seen hanging out with the Jenner sisters, who also looked super fashionable. What do you think of Selena's outfit, love it or leave it?
---
5

Sarah Hyland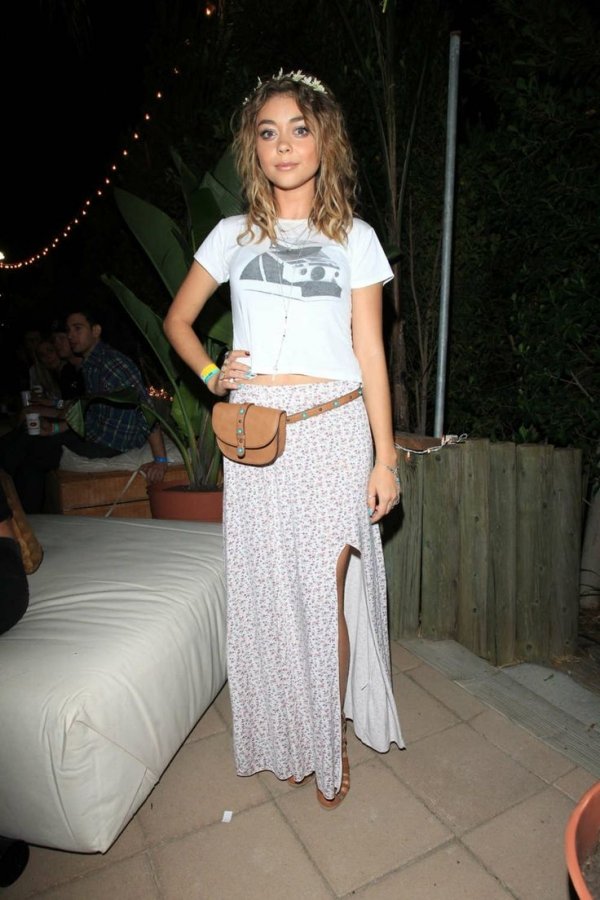 Modern Family's Sarah Hyland kept things super casual at the music festival. She attended both weekends and even though she kept it casual, she was still really adorable. She rocked a cropped graphic tee and paired it with a maxi floral skirt that featured a side slit. She rocked the "Coachella" crown and even brought the fanny pack back! For lounging around and listening to music, I think this outfit is great.
---
6

Ellie Goulding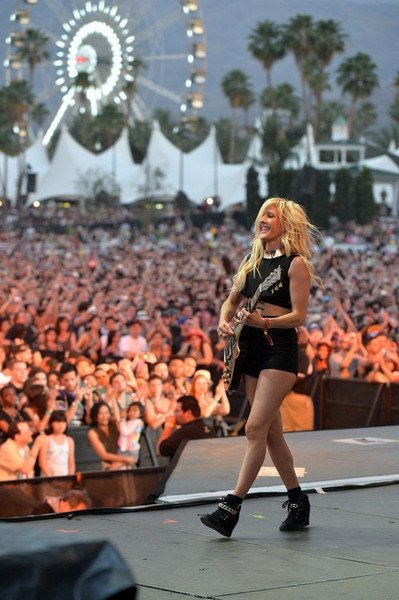 Ellie performed at Coachella and from the videos I've seen, she looked and sounded flawless. She rocked the stage wearing a black crop top and matching high-waisted shorts. She let her hair down and kept it in its natural curls. For shoes, she went with some black wedged booties and looked amazing. Then again, when doesn't Ellie look great?!
---
7

Gigi Hadid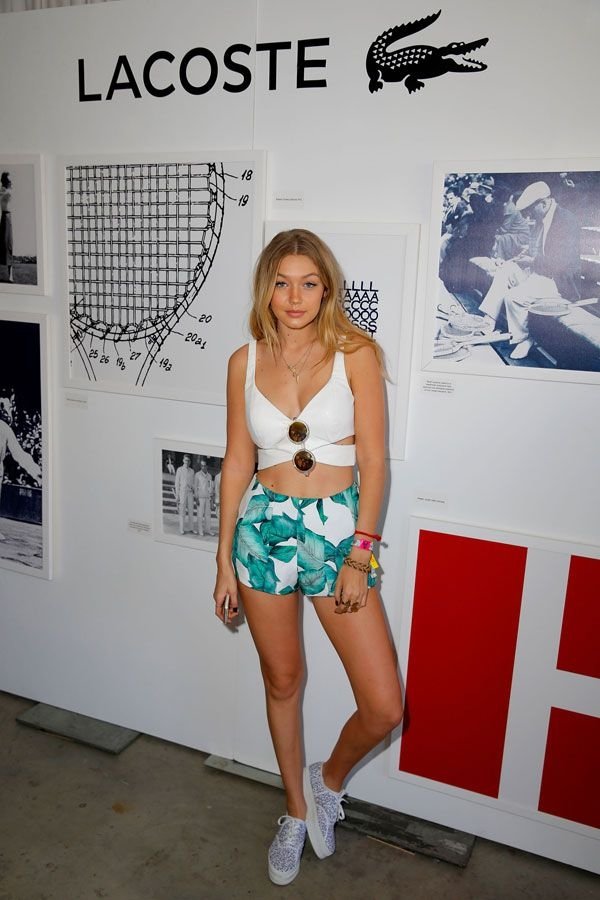 Cody Simpson's girlfriend, Gigi Hadid, looked absolutely gorgeous at Coachella. I like that she kept things very simple, just rocking a white crop top and some patterned shorts. She was even spotted hanging out with Joe Jonas and his girlfriend, Blanda. I don't know about you, but I'm definitely going to look for some similar shorts to rock this spring/summer!
Well, there you have it! These are just seven out of many awesome celebrities who looked fab at Coachella. All of Hollywood could've been found there so it was pretty hard to narrow down the list. But, of the list, which celebrity had your favorite look? What do you think of the Coachella style?
More
---
Comments
Popular
Recent