So, I'll confess that I had some surprises researching celebrities with three children or more. Certainly, I knew about Kris Jenner, and Angie's troop, but there were others I had assumed were childless for some reason. I never seem to find enough time to tackle everything on my personal to-do list, and here are celebrities with three children or more that are making films and doing all kinds of movie star stuff, while also keeping a family together!
---
1

Marie Osmond – 8 Children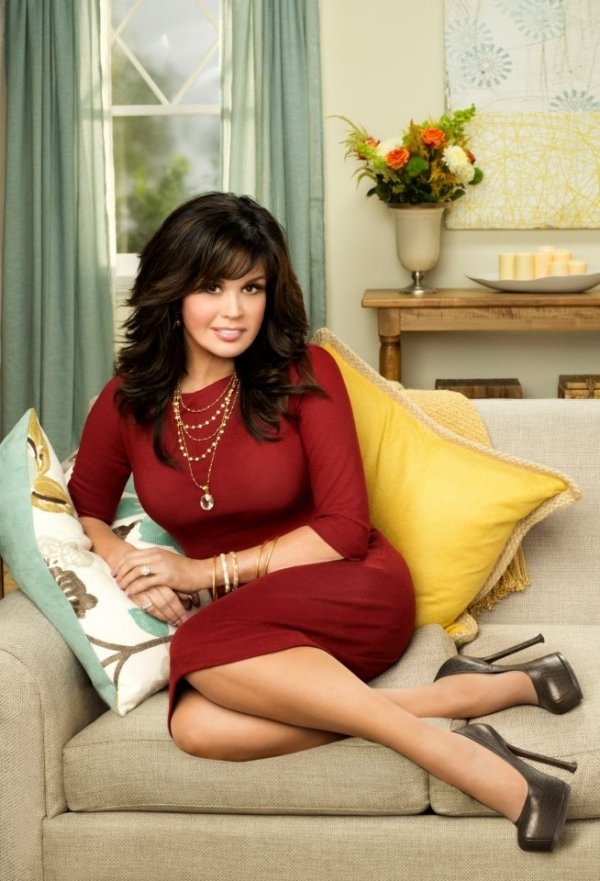 With husband Stephen Craig, Marie has son Stephen. With Brian Blosil, she has son Matthew and daughter Jessica, and she's adopted five children daughters Rachael, Brianna, and Abigail, and sons Michael and Brandon. Marie earns a place at the top of the list of celebrities with three children or more with this stunning brood! Wow!
2

Angelina Jolie – 6 Children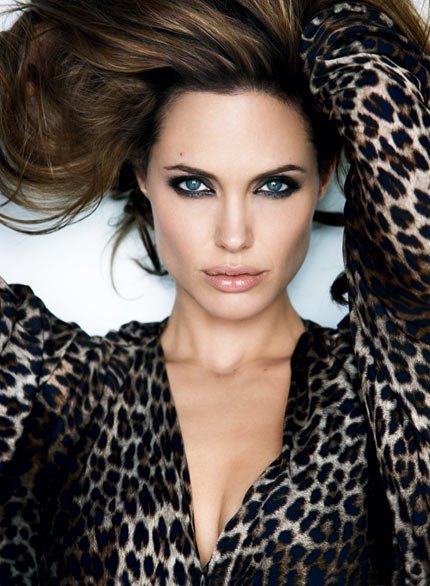 The OTHER Angie's List! With Brad Pitt, Angelina has daughters Shilo and Vivienne, and Viv's twin brother Knox. Adopted children with Brad are sons Maddox, who was born in Cambodia, and Pax who hails from Vietnam. Daughter Zahara is from Ethiopia. Is the Jolie-Pitt family now complete? Only time will tell.
---
3

Kris Jenner – 6 Children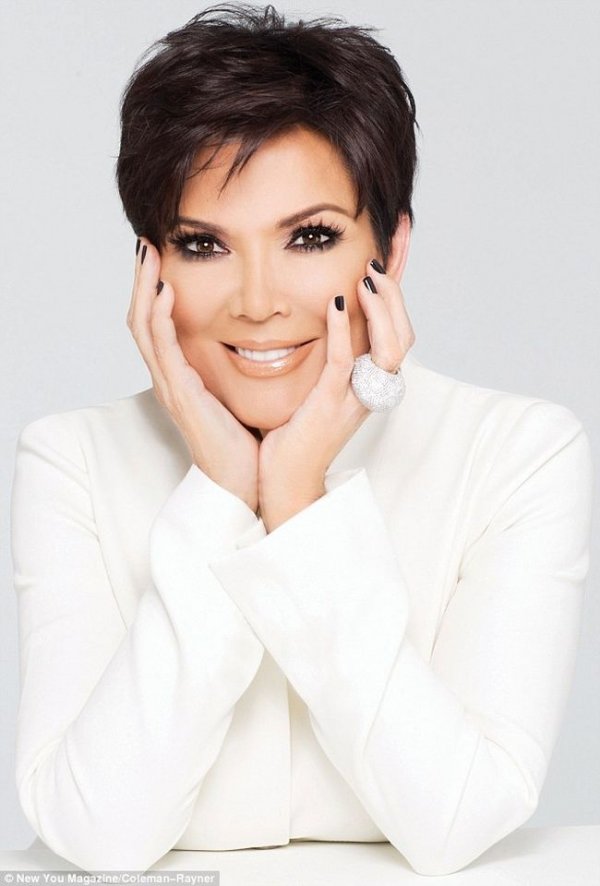 With deceased husband Robert Kardashian, Kim has daughters Kourtney, Kim, and Khloe, and son Robert. As if three daughters weren't scary enough, with second husband Bruce Jenner, Kim had girls Kendall and Kylie. The children are famous for being famous and make a bunch of money doing just that – with Kris as momager!
---
4

Brooke Burke – 4 Children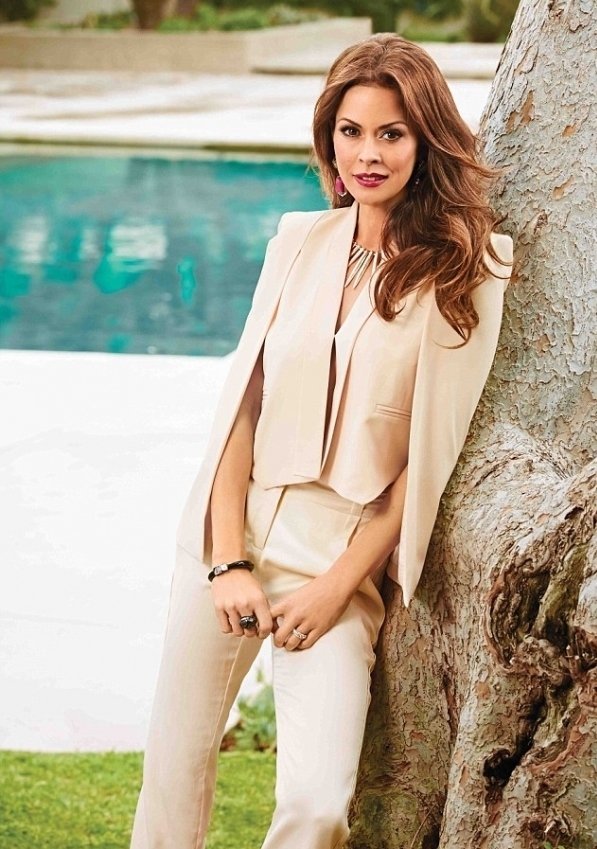 Brooke has four children, two with ex-husband Garth Fisher, daughters Neriah and Sierra Sky; and two with husband David Charvet, daughter Heaven and son Shaya. As with everything in her life, Brooke took the unexpected news that she'd been fired from Dancing with the Stars with grace and dignity. In her blog, she writes: The way in which you walk out is equally as important as the way you stroll in. That goes for life, love, and everything in between. How classy is this gal?
---
5

Heidi Klum – 4 Children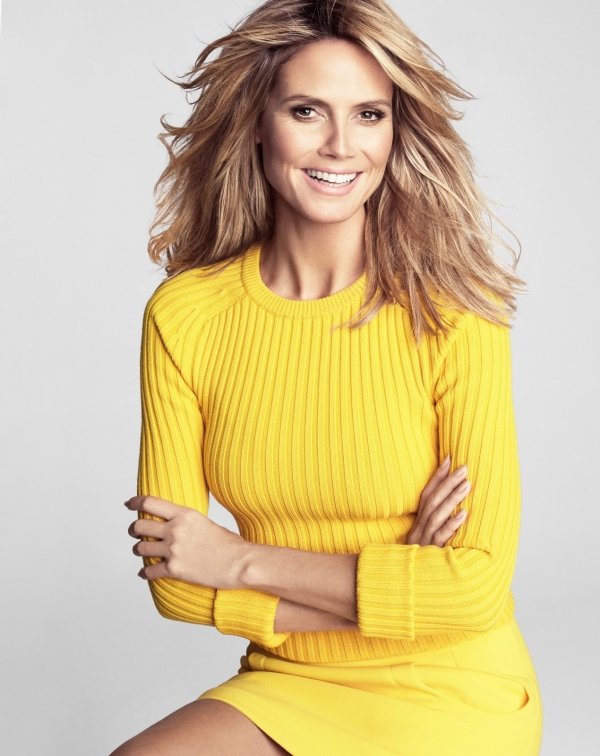 Remember husband Flavio Briatore? Don't worry, nobody does. They had one child together, daughter Helene, and with husband Seal, sons Johan and Henry, and daughter Lou. Wow, I was so blown away when Heidi and Seal split. I thought they had such a tight marriage. Just proves you never know. Heidi is another supermom that juggles four kids, hosts Project Runway, and continues modeling. You go girl!
---
6

Meryl Streep – 4 Children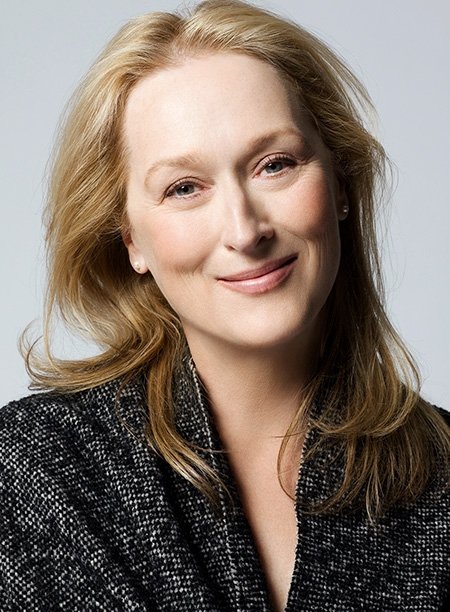 Meryl has three beautiful and accomplished daughters with husband Don Gummer. Daughters Mamie and Grace both act, while Louisa is a model, signed with IMG. Not to be over-looked, is son Henry, an actor and musician. Mamma Mia Meryl, what a beautiful family!
---
7

Lisa Marie Presley – 4 Children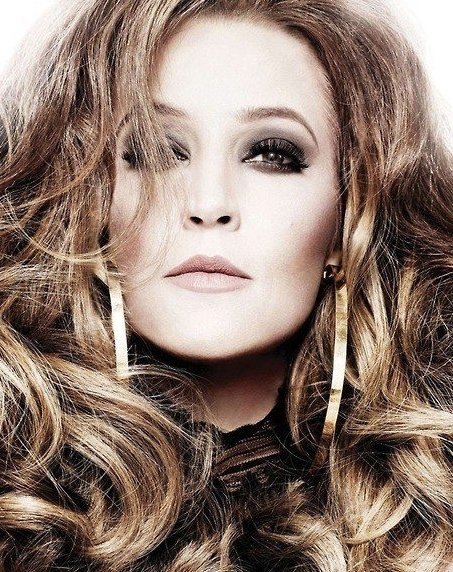 I have to confess that I had no clue Lisa Marie had 4 children, let alone that she had twins! It was probably inevitable that would happen since mom Priscilla has twin brothers and dad Elvis was a twin himself. With husband Danny Keough, two children, son Benjamin and daughter Riley, and with current husband Michael Lockwood, fraternal twin daughters, Harper and Finley.
There are mucho macho male celebrities that have fathered many children, so I concentrated on the child-bearer or adoptive mother. Were you surprised to learn that some of these celebrities had three or more children?
---
Comments
Popular
Related
Recent