Believe it or not, there are so many celebs who have dressed up as Miley Cyrus. Let's face it, last Halloween was pretty much all about her. Her VMA outfit costume was sold out in stores everywhere and the sales of foam fingers definitely went up. Some people mocked Miley but a lot of the celebs who have dressed up as Miley Cyrus actually love her. They're just having fun with her image, just like she is. Check out which celebs decided to embrace their inner Miley.
---
1

Kelly Ripa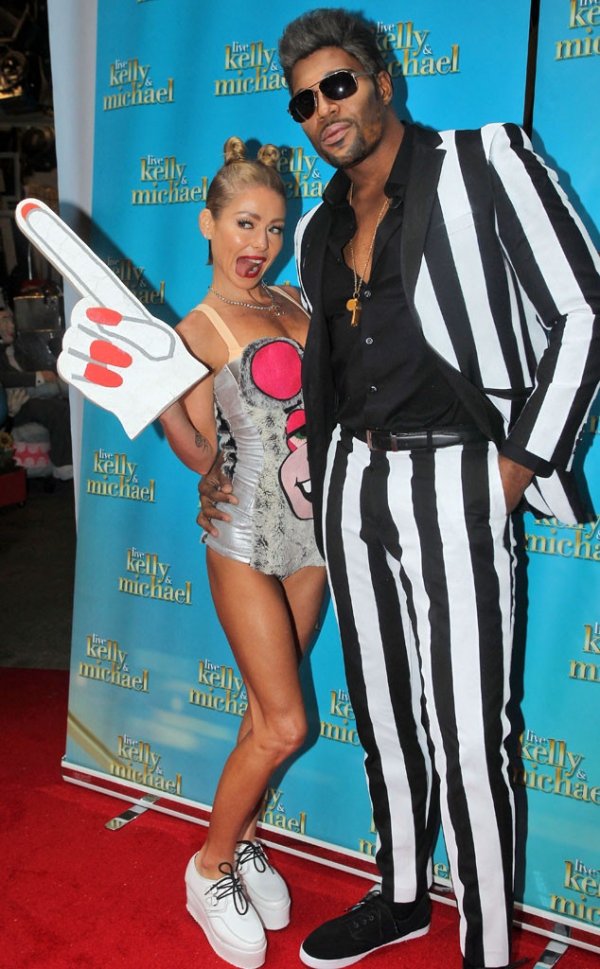 The duo of LIVE With Kelly and Michael dressed up as Miley and Robin Thicke! They dressed up for their "Best Halloween Show Ever". I love Kelly Ripa and I think she's still got a rockin' body! I love how comfortable she is in it and how she looks like she's having a blast. That's probably what it's like to be Miley herself, right? The list of celebs who have dressed up as Miley Cyrus just keeps getting better.
---
2

Lara Spencer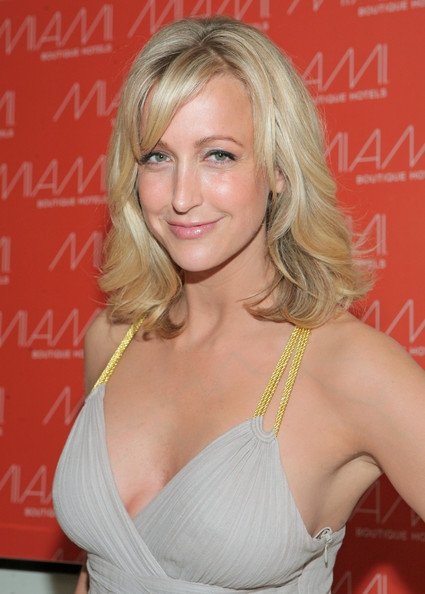 Good Morning America anchor, Lara Spencer, did what all we wished we could. She came onto set on an actual wrecking ball. How does one (who isn't Miley) top that? You just can't! I love that she went full out with the costume and the props. Kudos to you, Lara, for embracing your inner Miley!
---
3

Jill Martin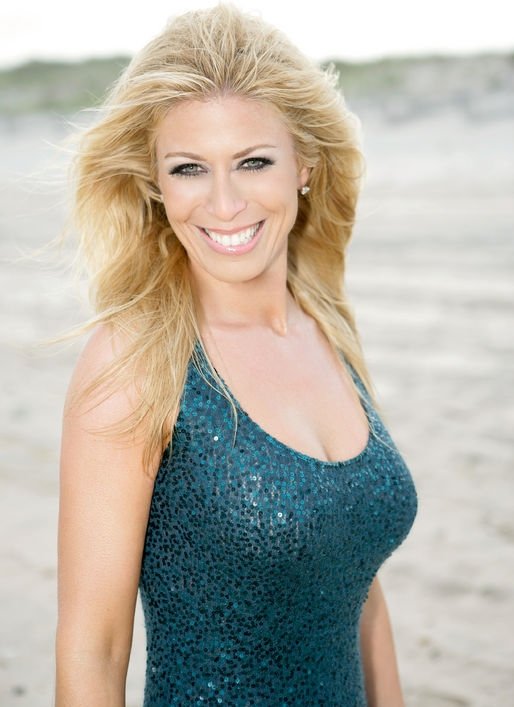 Sportscaster/ TV personality, Jill Martin, also hopped on the "Mileyween" bandwagon! She showed up in her drunken teddy onesie and rocked the look!
---
4

Paris Hilton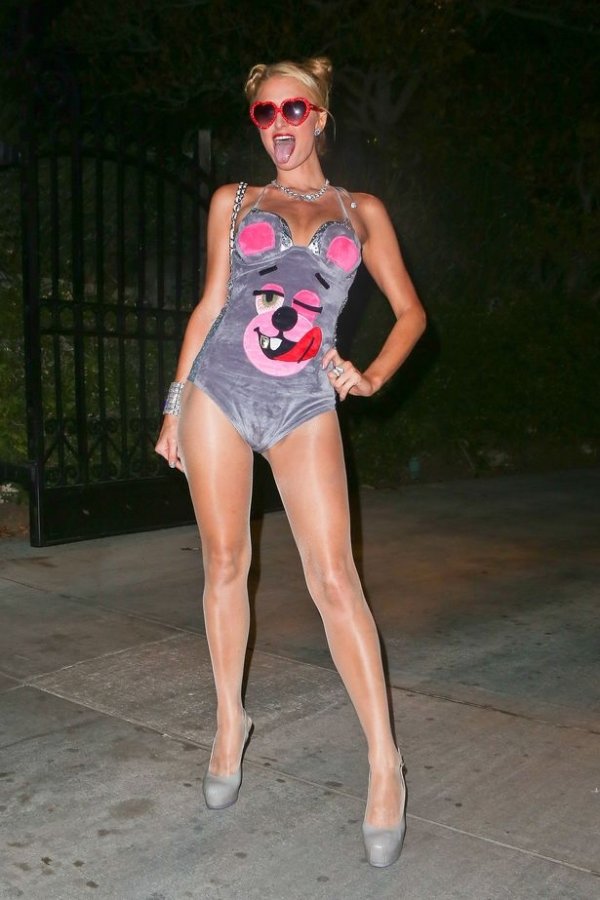 Okay, I actually think Paris looked super cute in her Miley costume. She paired it with some red heart-shaped sunglasses and nude pumps. She wore it to a Halloween party and I'm pretty sure she got tons and tons of love for that. I have to say, I was kind of hoping someone would've shown up to my Halloween party as Miley. They'd win the "best costume" trophy in a heartbeat.
---
5

Joan Rivers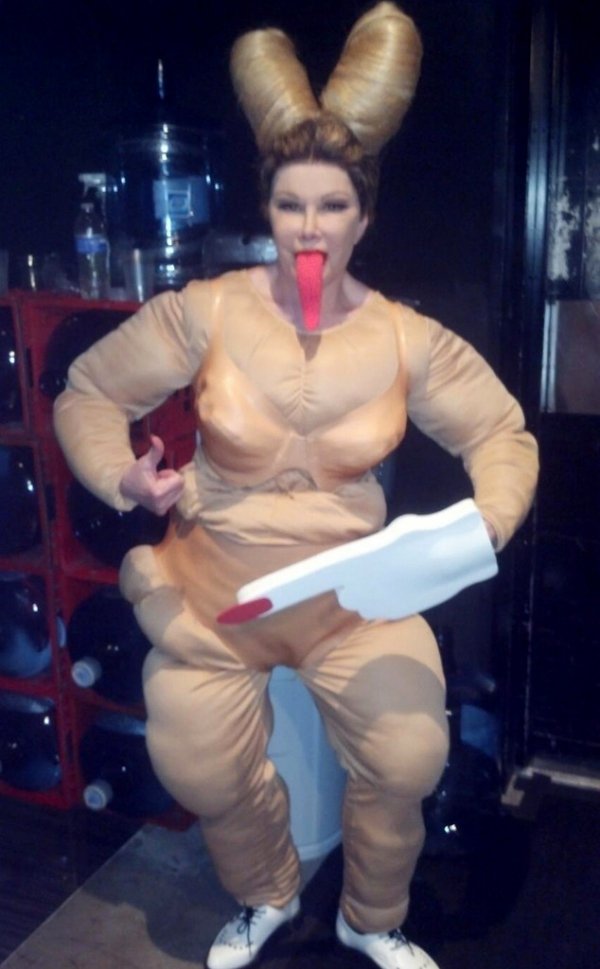 This is more hilarious than anything. For the Halloween episode of Fashion Police, Joan sported a Miley suit. However, it was a super weird interpretation of it all. I mean, compared to everyone else. Everything was bigger, from the buns on her head, to her tongue, to her body suit.
---
6

Crystal Harris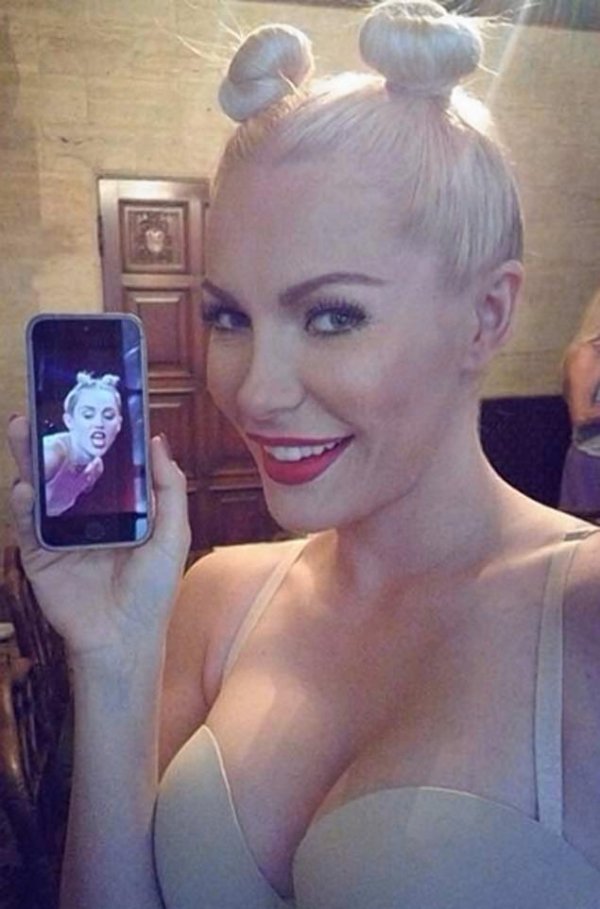 Even Hugh Hefner was in on last year's Halloween costumes! While at the Playboy Halloween party, Hugh dressed up as Robin Thicke and his wife, Cyrstal Harris, was dressed as Miley. Her costume wasn't as copycat as the other Miley's we've seen but, it's the effort that counts.
7

Jenny McCarthy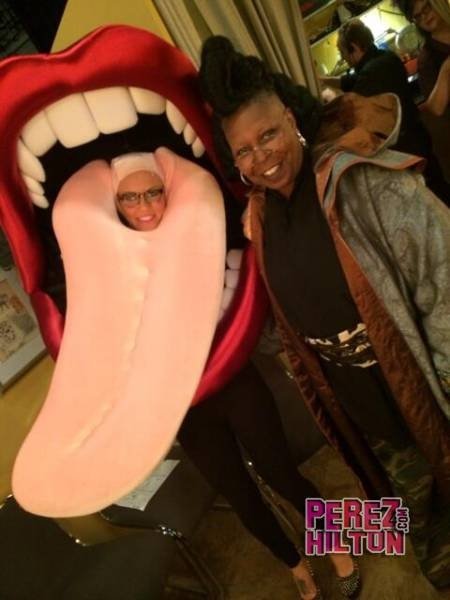 Well, this a way to go. Instead of dressing up as Miley herself, she dressed up as Miley's tongue. She even wore the costume for an appearance on The View. Later that day she even tweeted "I've been craving sledgehammers all day". LOL! Do you think that was intended as a big diss to Miley? Or was it all out of fun and love?
---
8

Harry Styles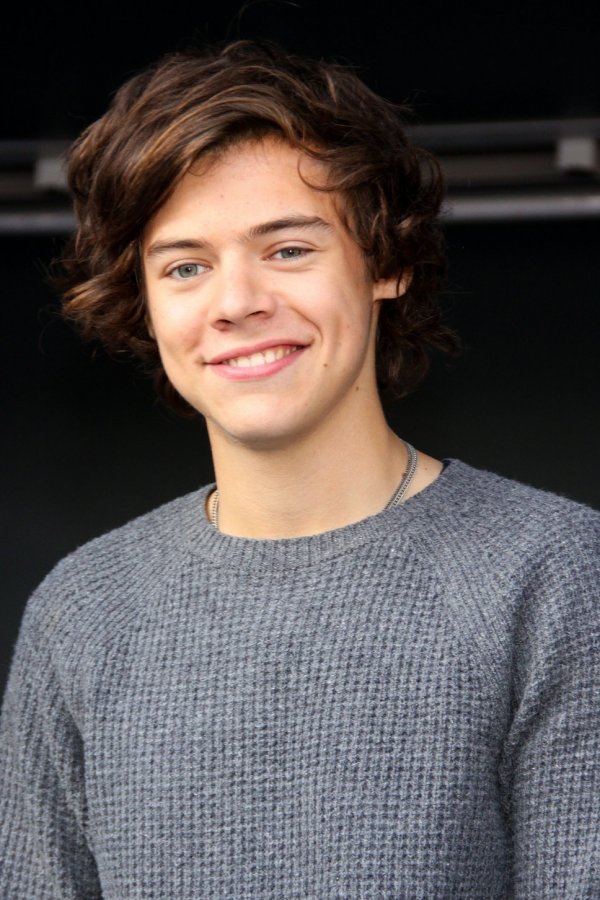 Oh, Harry. This boy can pull off anything. One Direction's Harry Styles dressed up as Miley! He skipped the top piece (I mean, why hide those beautiful tattoos?) and just went with the latex bottoms. He had his hair in buns and the foam fingers! He pretty much nailed the 'Miley' look.
---
9

Perez Hilton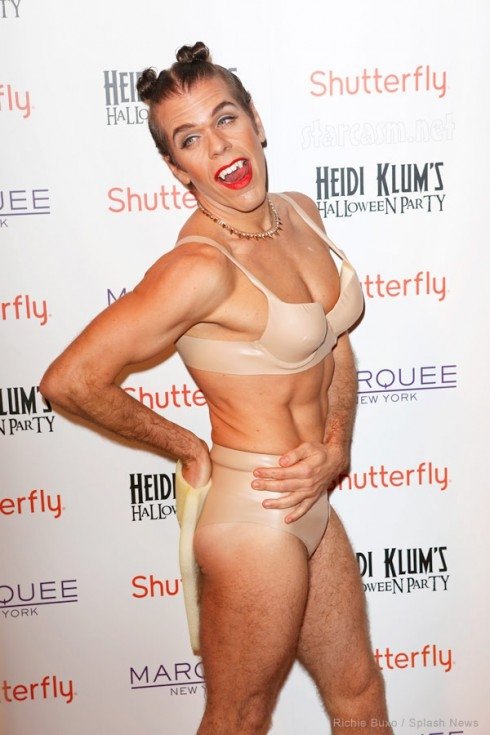 Perez dressed as Miley for Heidi Klum's Halloween Party. All I can say is, that two piece is pretty tight! LOL! But in the spirit of Halloween, it's pretty awesome.
So, there you have it! These 9 celebs celebrated "Mileyween" last year. Who knows, maybe there'll be a new Miley outfit for this year's Halloween! Who do you think rocked the 'Miley' look best?
---
Comments
Popular
Related
Recent