This year was full of beautiful celebrities with neon colored hair. It was a really big trend but of course, I think these stars are the only ones who can pull it off. These celebs are always changing their hair. I wish I could just change the color of mine to fit whatever mood I'm in! Check out these awesome celebrities with neon colored hair and let me know if you think they pulled it off!
---
1

Katy Perry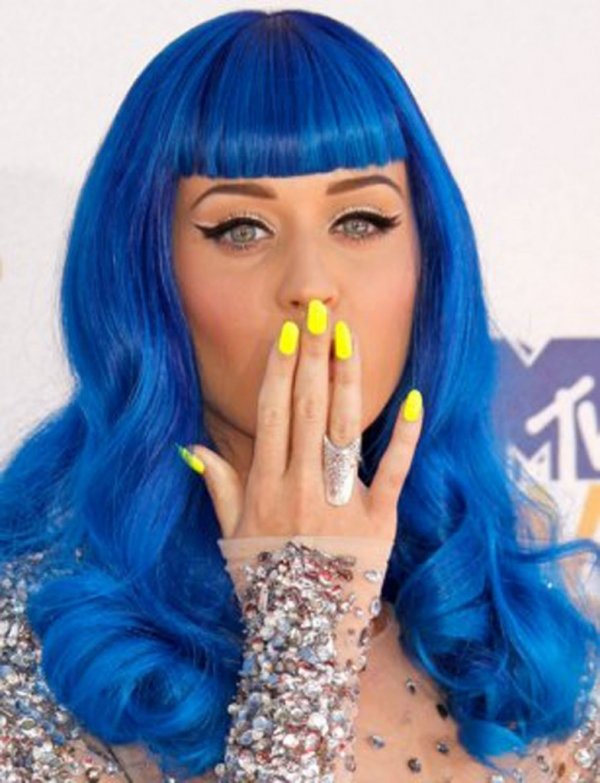 In my opinion, Katy is the queen of celebrities with neon colored hair. She's rocked pretty much every color! I love how she manages to constantly re-invent her look. My favorite has been her blue phase. However, I also loved purple. Ugh, it's so tough to choose when it comes to Katy. She's just one of those celebs who don't care what anyone thinks and I love her for it. We should all be as expressive!
2

Nicki Minaj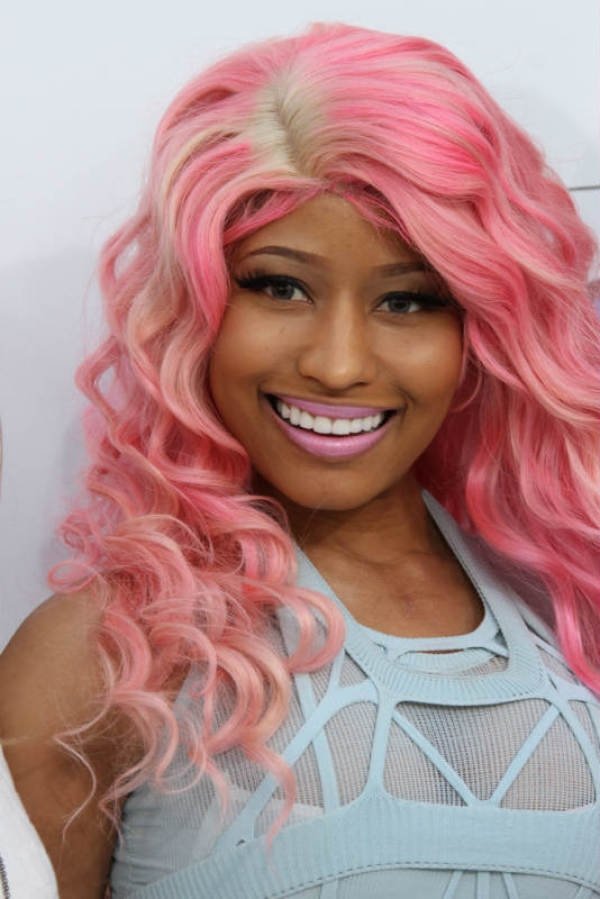 It's no surprise that Nicki Minaj makes the list. She's very expressive with everything that she does! From her songs, videos, style, and hair, she always adds a pop of color to it all. I for one think Nicki Minaj is gorgeous. She could pull off any color. I've loved it all but I think my favorite look of hers is neon pink.
---
3

Lauren Conrad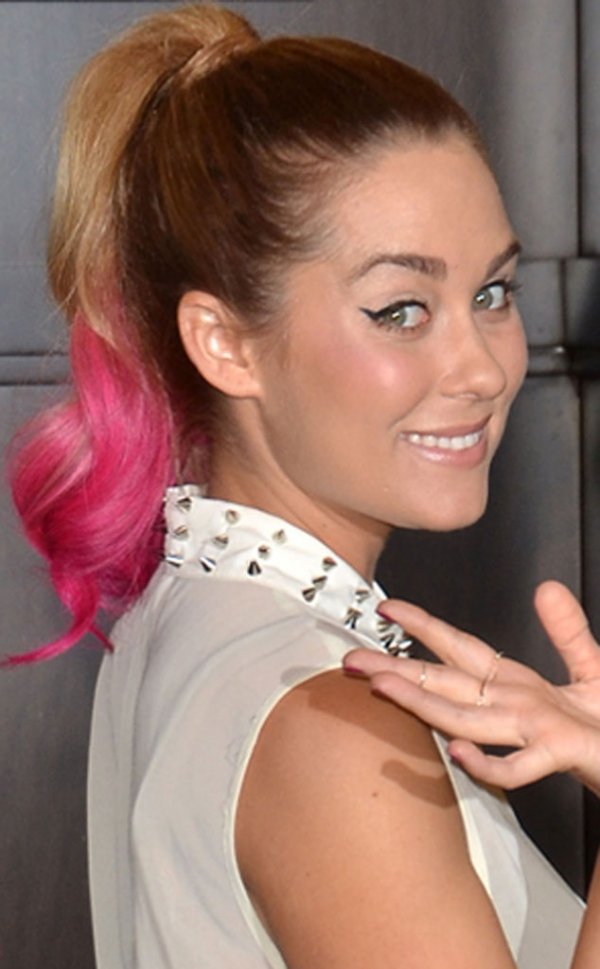 We all know Lauren Conrad is a major fashionista. She's very experimental with her wardrobe and style and I love her for that! For a while, she rocked neon pink tips. She made the look something that all girls wanted to try out! I still do, just haven't found the courage I guess. Did she inspire you to get some neon tips?
---
4

Rihanna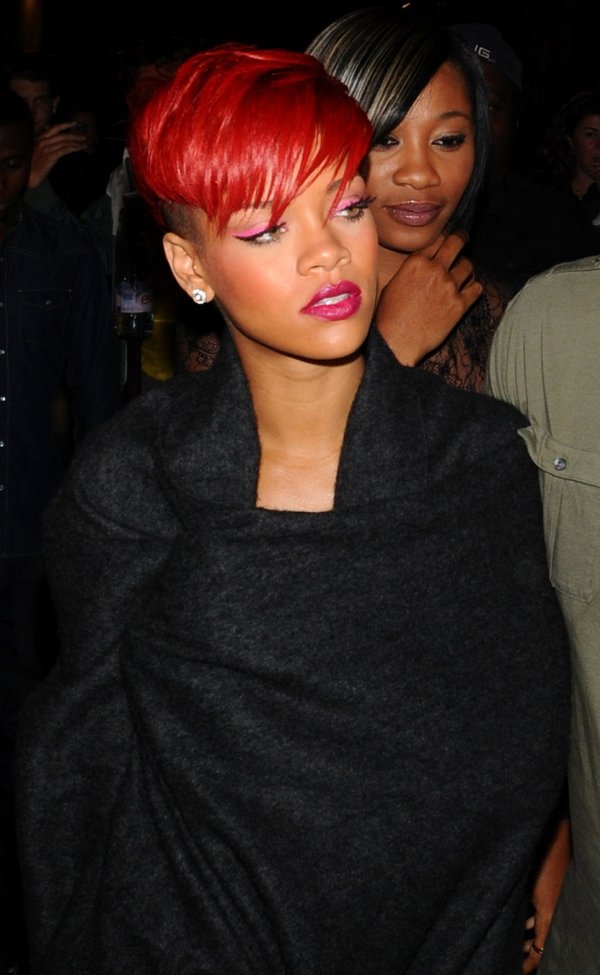 Rihanna's another one who loves expressing herself. I guess that's why she bonded so easily with Katy Perry! She's rocked many different colors but I think my favorite has to be her bright red hair. I mean, let's face it, Rihanna can pull ANYTHING off. She's pretty much flawless. I know I'm not the only one who thinks that!
---
5

Kelly Osbourne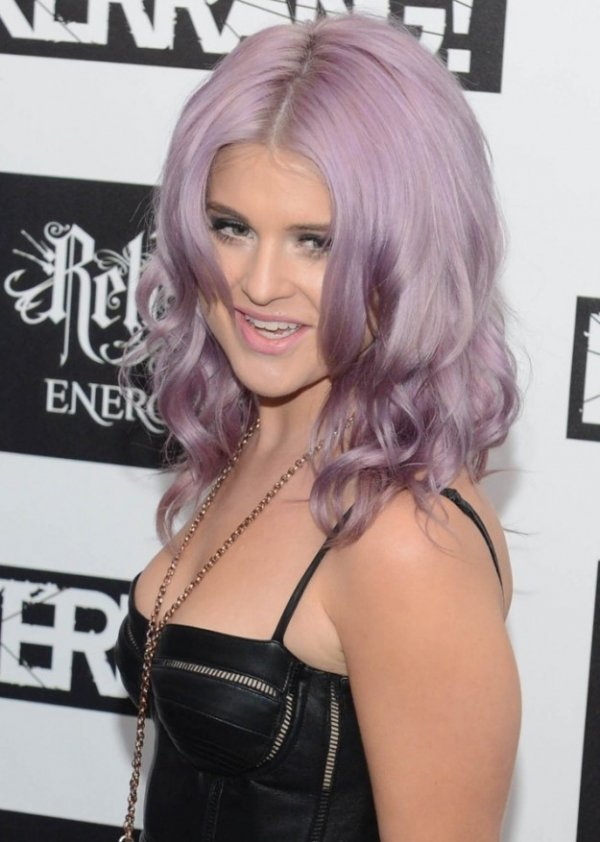 Recently, Kelly's been my favorite fashion starlet. Years ago, she used to dress very wildly but it's definitely gotten better with time. Now, she always looks super classy! For a while, she rocked the lavender color, which I was obsessed with. I think she pulled it off fabulously! The look is definitely on my hair "to-do" list for the future!
---
6

Demi Lovato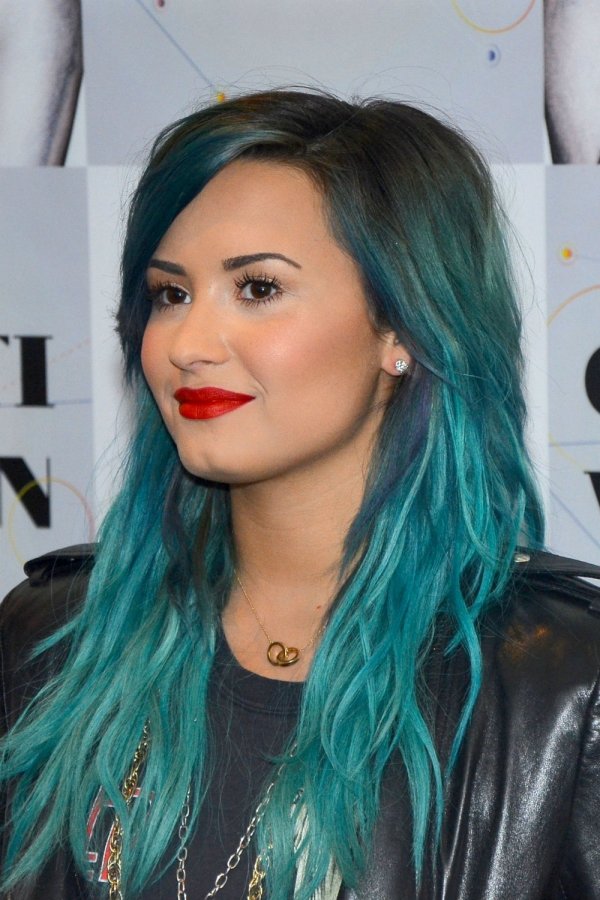 Demi's always been super stylish. Recently, she's been sporting neon blue hair! It's actually so perfect for her upcoming "Neon Lights" tour. Hmm, was that what she was going for? Demi's had lots of hair colors but I think blue might be my favorite so far! What do you think?
---
7

Hayley Williams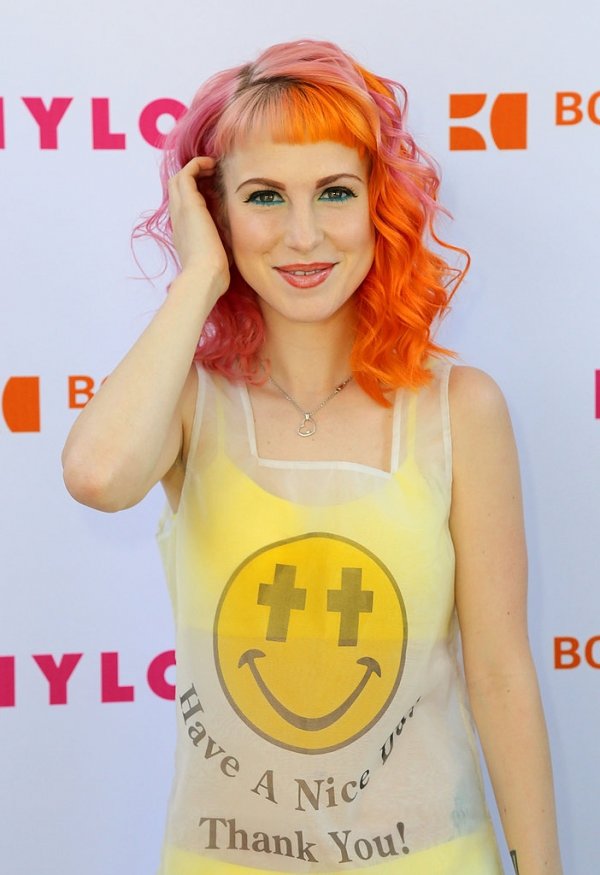 Aside from her awesome rocker voice, Hayley's trademark has become her orange/red hair. For such a small girl, she has a huge powerful voice. The hair color adds major spunk. It definitely makes you do a double take and I love it!
There you have it! These fabulous celebrities all rocked some neon colored hair. There are plenty more celebs who rocked this trend (Rita Ora, Mary-Kate Olsen, etc), but these are definitely my favorites! Who do you think pulled it off the best?
---
Comments
Popular
Related
Recent