Personally, I always root for celebrity couples who met on a movie set. I think it's adorable when that happens because it shows how real their chemistry together is! There have been celebrity couples who met on a movie set and went on to have long-lasting relationships. Some got married and some called it quits, but they were all still so cute! Take a look.
---
1

Vanessa Hudgens & Zac Efron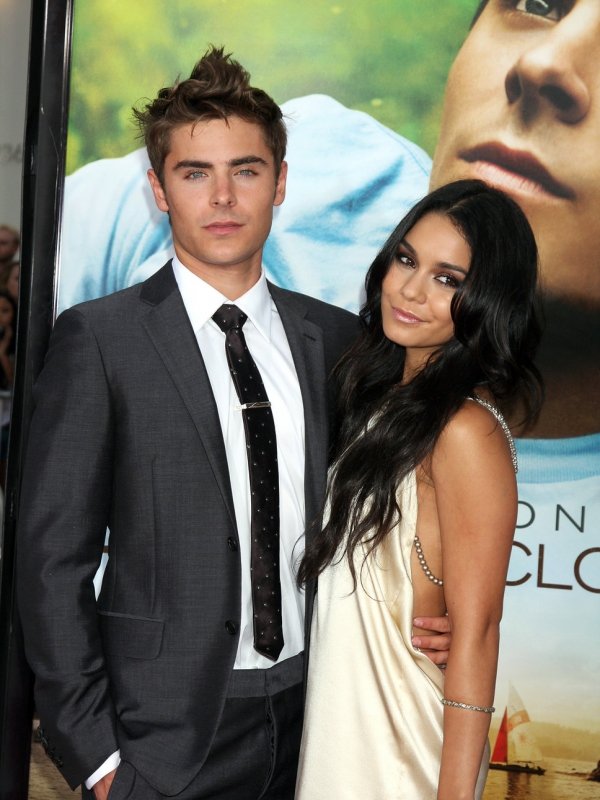 You can never forget your high school sweetheart, right? These two played lovebirds in Disney Channel's "High School Musical" back in 2005. The two hit it off and became a real-life couple for a few years! They got to travel the world together while promoting HSM and its sequels. They're one of my favorite celebrity couples who met on a movie set but, unfortunately, their love didn't last as long as I hoped it would. The two have gone their own ways but both seem very happy and successful, so yay!
---
2

Angelina Jolie & Brad Pitt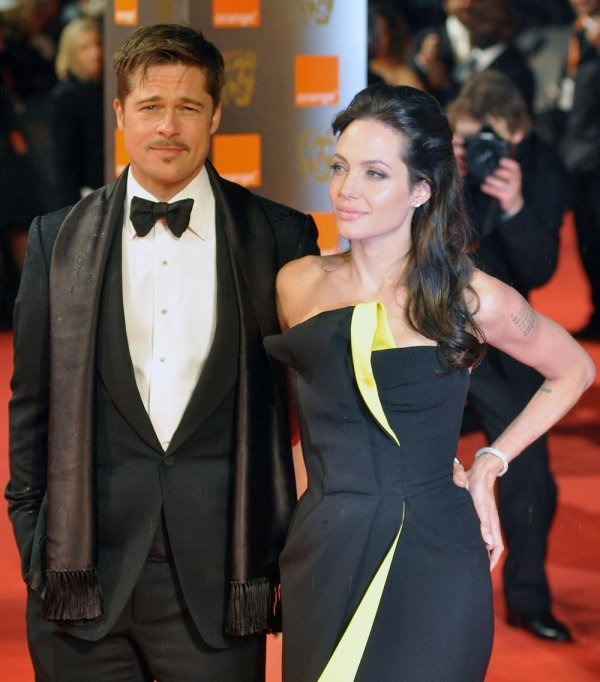 This might be the mother of all on-set romances. This superstar couple met while playing husband and wife in 2005's Mr. and Mrs. Smith. Brad was actually married to Jennifer Aniston at the time (whoops) but the two decided to call it quits soon after. Brangelina's first child, Shiloh, was born in 2006! The two have become Hollywood's power couple and they're not going anywhere anytime soon!
---
3

Kristen Stewart & Robert Pattinson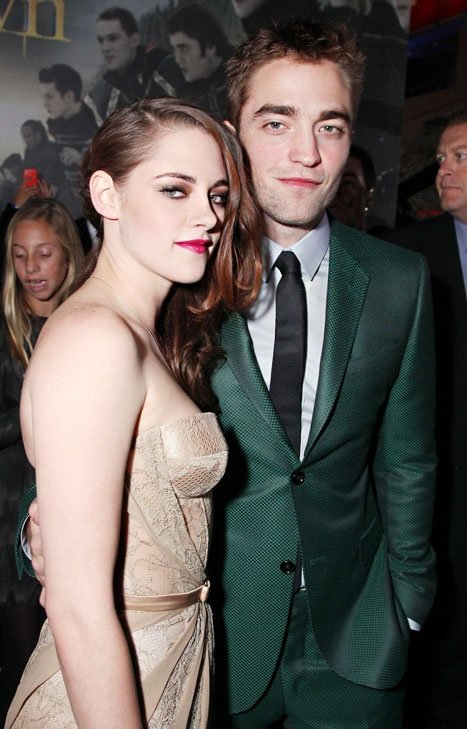 I'll be honest, I was/am a big 'shipper' of these two. They met on the set of Twilight and had some pretty intimate moments to film together. Their chemistry was so strong that it was also there off-camera. The two were silent about their relationship for a LONG time but fans went wild with excitement when they finally made it official to the public. They've been together ever since and are rumored to be on again after that whole cheating scandal.
---
4

Jessica Alba & Cash Warren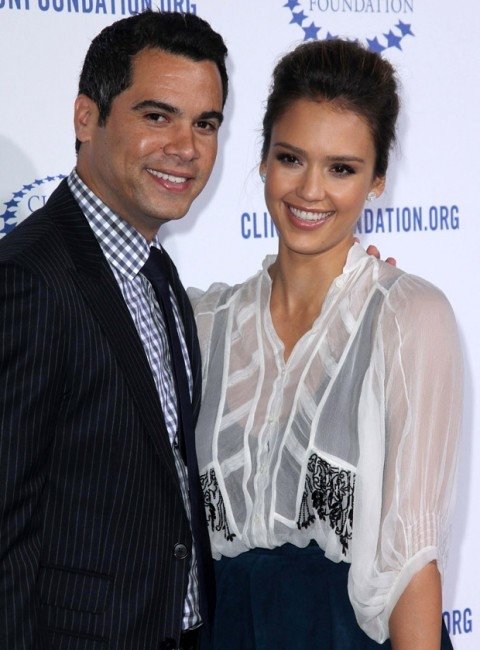 Jessica and Cash make such a cute couple. I mean, look at them! They met on the set of Fantastic Four and ended up falling in love and getting married. They've had two (gorgeous) children and have a wedding anniversary coming up in May! I love that these two ended up together.
---
5

Jennifer Lawrence & Nicholas Hoult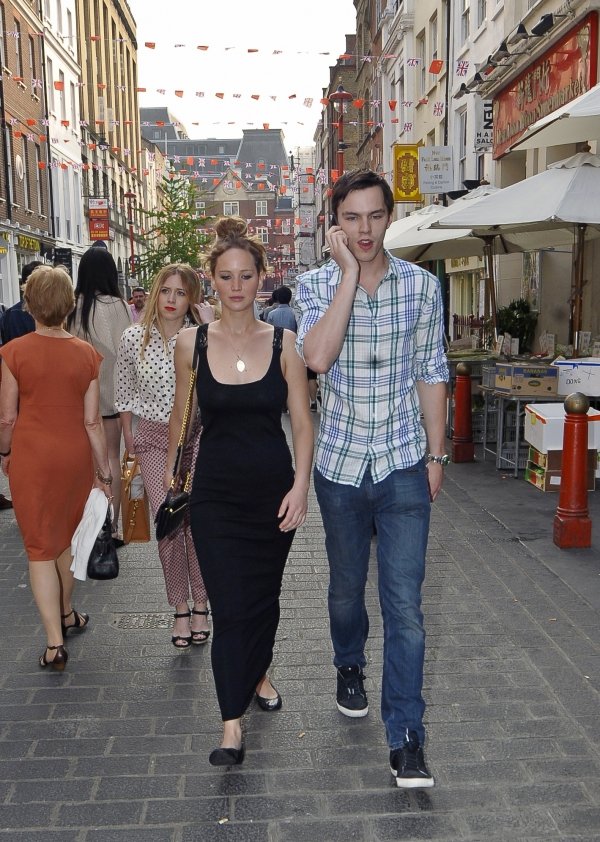 J.Law and Nicholas met on the set of X-Men: First Class in 2011 and sparks flew! They became an item and I thought they were super cute together. They were a couple until January 2013, when they ended their relationship due to busy schedules. Womp. However, they two have bonded again this summer while filming the X-Men sequel and are currently on-again. Yay!
---
6

Emma Stone & Andrew Garfield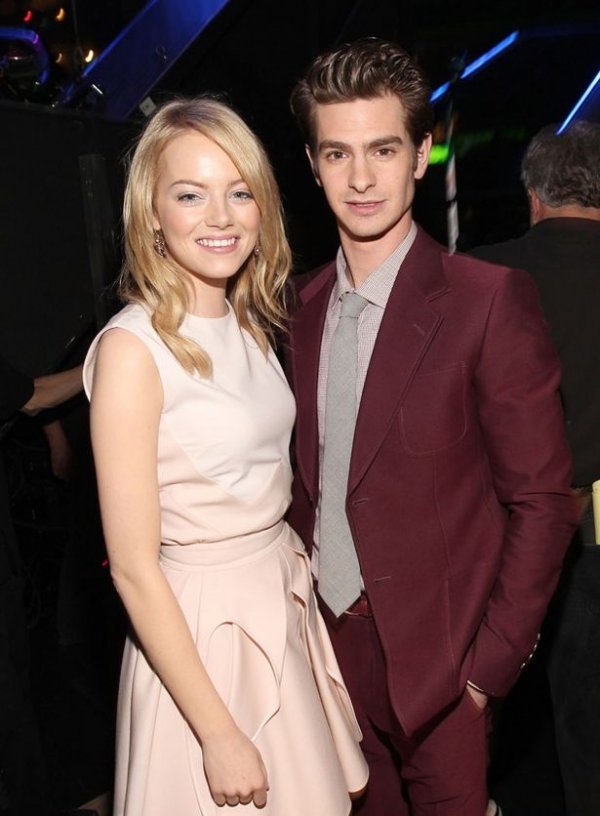 These lovebirds met on the set of The Amazing Spider-Man and have been an item ever since! In an interview, Andrew said, "it was like I woke up when she came in." Okay, that's too cute for me to even handle right now. But, that's not where it stops. When asked about her Spider-Man experience, Emma said, "Meeting Andrew, and working with Andrew… it was one of the greatest experiences I've ever had." The two seem like they have such a good time together, they're both equally hilarious!
---
7

Ben Affleck & Jennifer Garner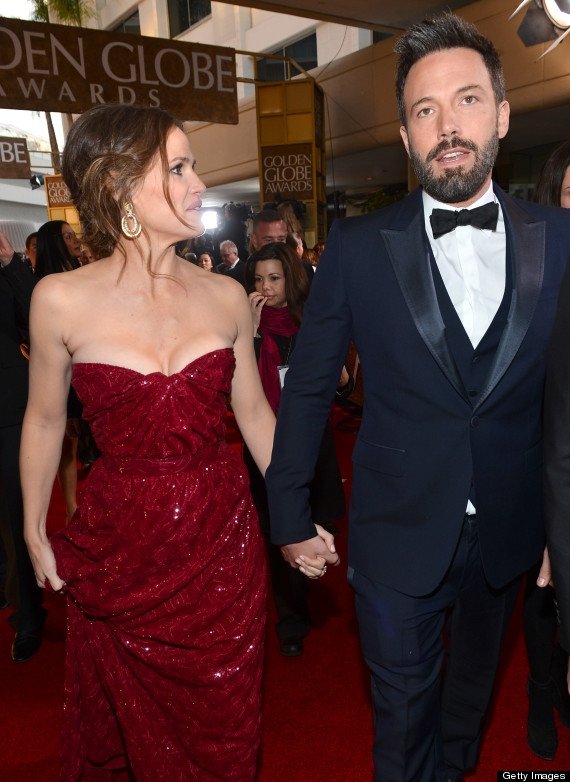 The two had actually met on the set of Pearl Harbor but that's not when they got together! Their relationship came when working together on the set of Daredevil. I've never watched the movie, but I do hear their relationship is the only good that came out of it. Thoughts? The married couple has shunned the spotlight and it's working great for them!
---
8

Claire Danes & Hugh Dancy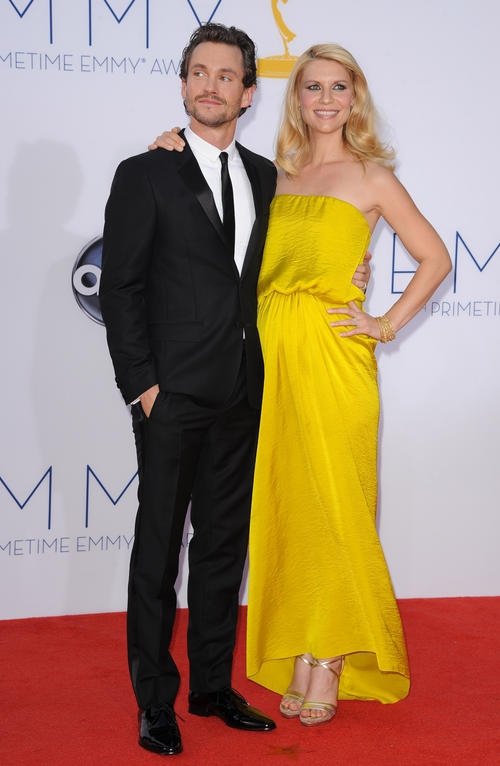 Danes & Dancy met on the set of Evening. She was dating Billy Crudup at the time of the filming but started dating Dancy shortly after! The two married in France in 2009. They keep a low profile and seem very happy together!
---
9

Julia Roberts and Daniel Moder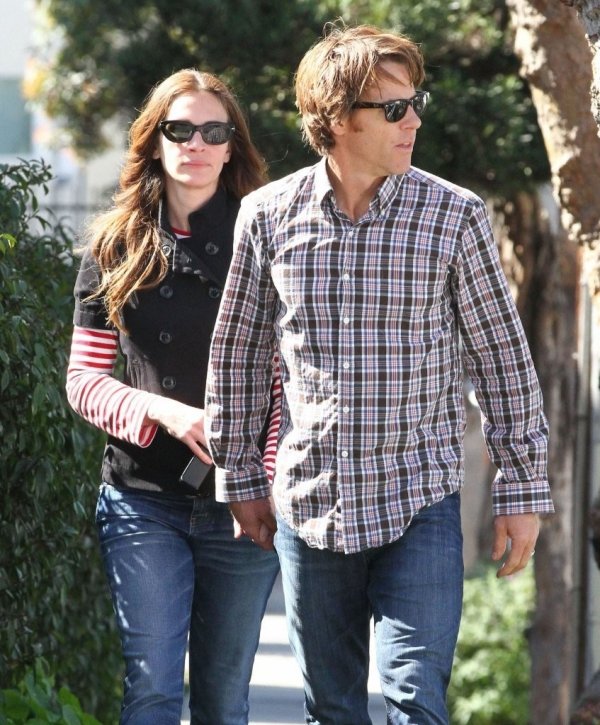 Julia Roberts met her future husband on the set of The Mexican in 2000. Instead of falling in love with a hunky actor from the film, Roberts fell in love with cameraman Daniel Moder. AW. They've had beautiful children together and keep a low profile. There are rumors that these two have/or will file divorce papers but fingers crossed that it's all lies!
There are so many celeb couples who met on set, so limiting it to 9 was pretty tough! I love the couples that went on to be bigger and better than before. As for the relationships that didn't work out, oh how I wish they did. Who do you think should've made the list?
More
Comments
Popular
Recent