It's no surprise that there are tons of celebrities who are obsessed with tattoos. I mean, what better way to express yourself? I have a few of them myself but nowhere near as many as these celebs! Working in the media industry must be awesome because you can have any and as many tattoos as you want! Check out some of the celebrities who are obsessed with tattoos. Let me know who your favorites are!
---
1

Rihanna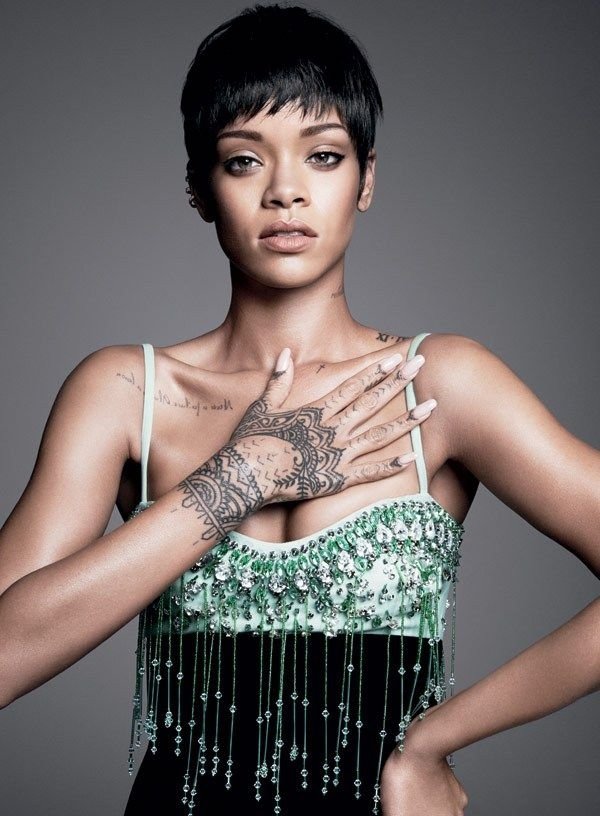 Rihanna is always rocking a new tattoo. Dedicated fans even go as far as getting all the same tats as her! But I mean, I can't say much since I recently got a tattoo that Nick Jonas has! Anyways, I don't think she'll stop with the new ink anytime soon. She looks great with them! She's definitely one of the celebrities who are obsessed with tattoos.
---
2

The One Direction Boys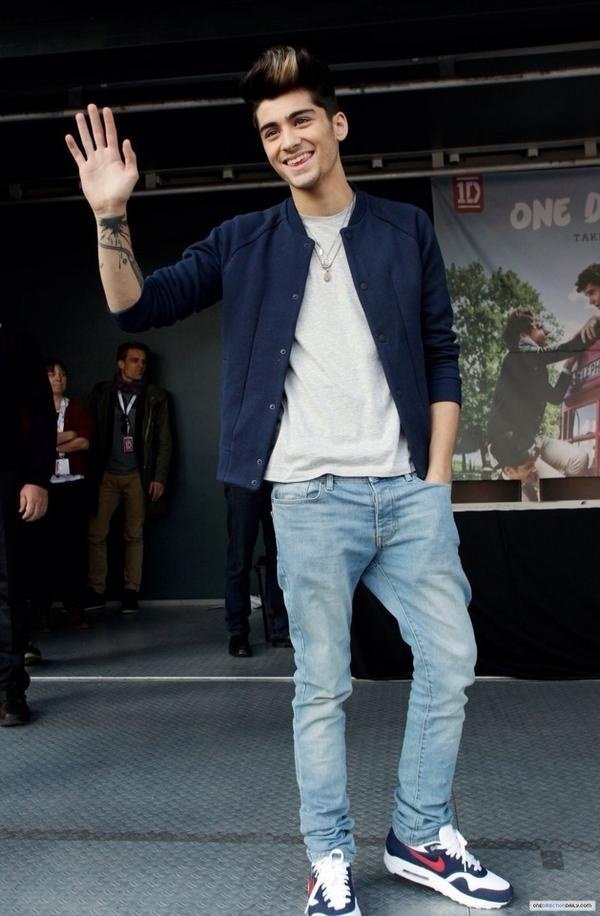 The boys of One Direction are definitely tattoo-obsessed (with the exception of Niall)! They're always getting new ones, matching ones, random ones, etc! I think Harry and Zayn have the most tattoos but Liam and Louis are definitely close in the running! I can't really picture Niall covered in tattoos - can you?
---
3

Cher Lloyd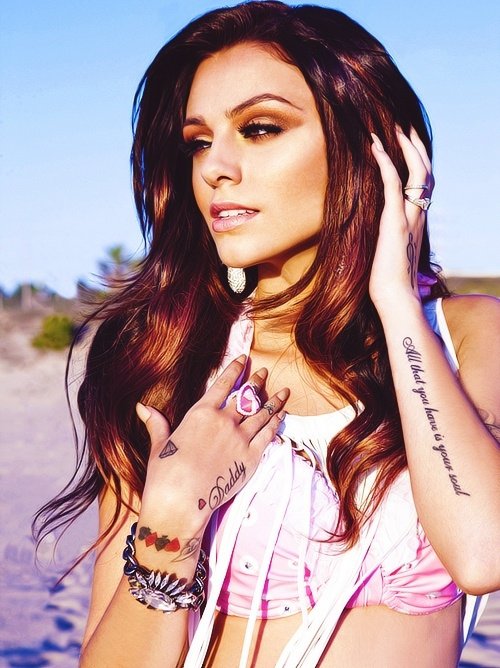 I absolutely love Cher Lloyd and all of her tattoos! She's so tiny and delicate but her tattoos make her look so bad ass! She's got them all over her! I love how she embraces all her tattoos and still looks really classy on red carpets. I think she's awesome!
---
4

John MayeR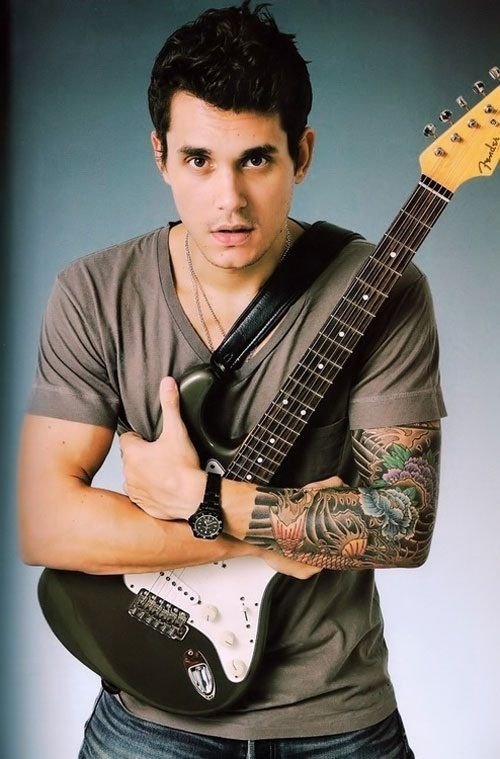 John Mayer has zero flaws. Am I right, ladies?! He's definitely obsessed with tattoos. I mean, check out the awesome sleeve he has going on! I love that John is very expressive - whether it be in lyrics, or art on his body. I'm sure he'll get a lot more along the way and I can't wait to see what he gets!
---
5

Kat Von D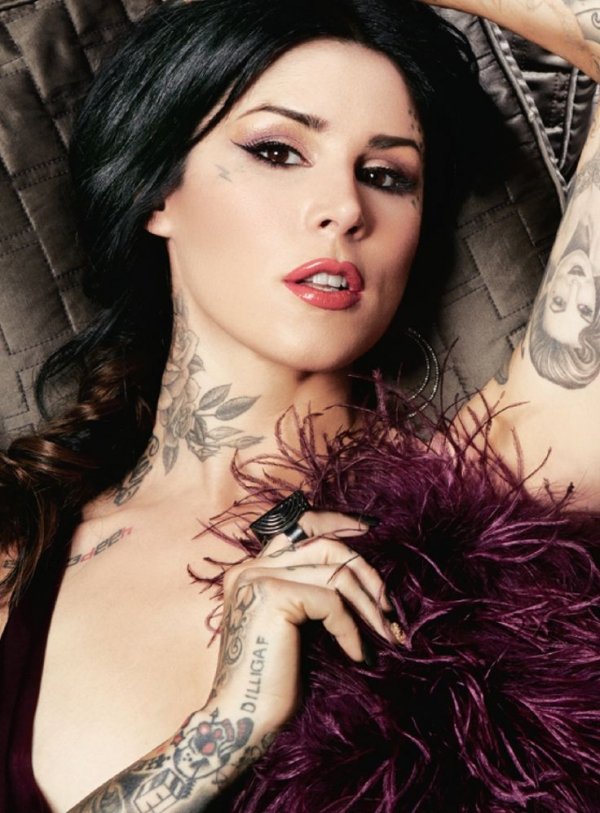 Kat's an obvious choice for the list. I mean, how can you be an incredible tattoo artist and not be obsessed with them? She's got tattoos ALL over her, and I think she looks awesome with them. Recently, she got some of them removed but that was only to make room for some new ink! I think Kat will always be obsessed with tattoos and that's good for everyone because that means she'll be tattooing for a long time!
---
6

Justin Bieber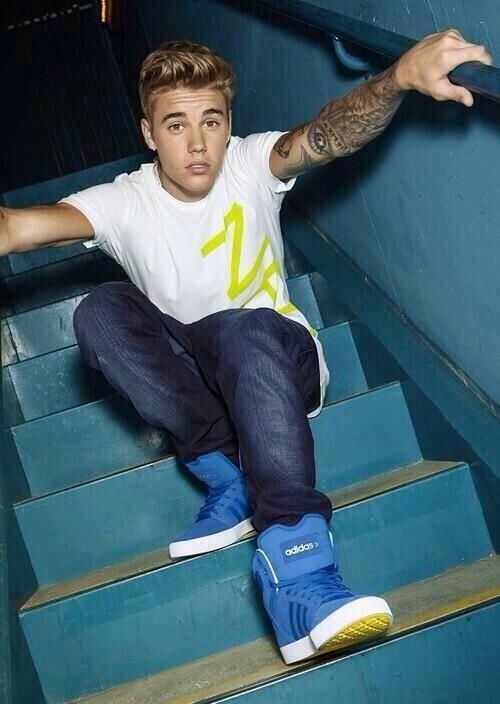 Tat-obsessed is an understatement for Justin Bieber. It seems like he has a new one every time he steps outside! However, I do like the sleeve he's working on! Even though it's really all a bunch of random things, they look good together. I have a feeling Justin is far from done with tattoos so I'm excited to see what other stuff he ends up getting!
---
7

Demi Lovato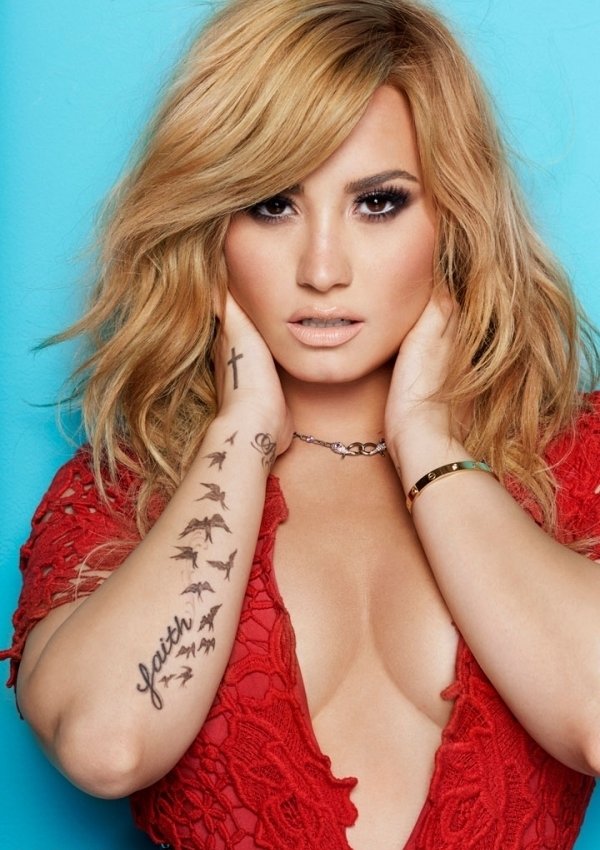 Demi definitely has lots of ink. She even gets most of them done by Kat Von D! Awesome, right? I love the birds on her arm, and pretty much every other tattoo that she has. Demi is really expressive (I mean, the girl's got pink hair!) so I think we'll be seeing a lot of new ink on her in the future.
Well, there you have it! Celebs are always getting new ink. Narrowing the list down to only 7 was pretty tough - but these celebs definitely have a love for tattoos. Which celeb do you think looks best covered in tattoos?
More
---
Comments
Popular
Recent