Emerald green is one of the hottest colors of the season! Looking for a little inspiration? Check out these celebrities rocking it in emerald green. Thanks Scarlett!
A huge number of celebrities walked the red carpet looking elegant and luxurious in emerald green. It's like seeing a great parade of sophisticated beauty with the biggest names and the prettiest faces in Hollywood. And because emerald green has been declared to be the color of the year by Pantone, we can expect more stunning dresses and fashion items in this lively hue. Let us see how our favorite actresses donned their emerald green dresses and who shines the brightest in this jewel-toned outfit.
1

Stunning Mila Kunis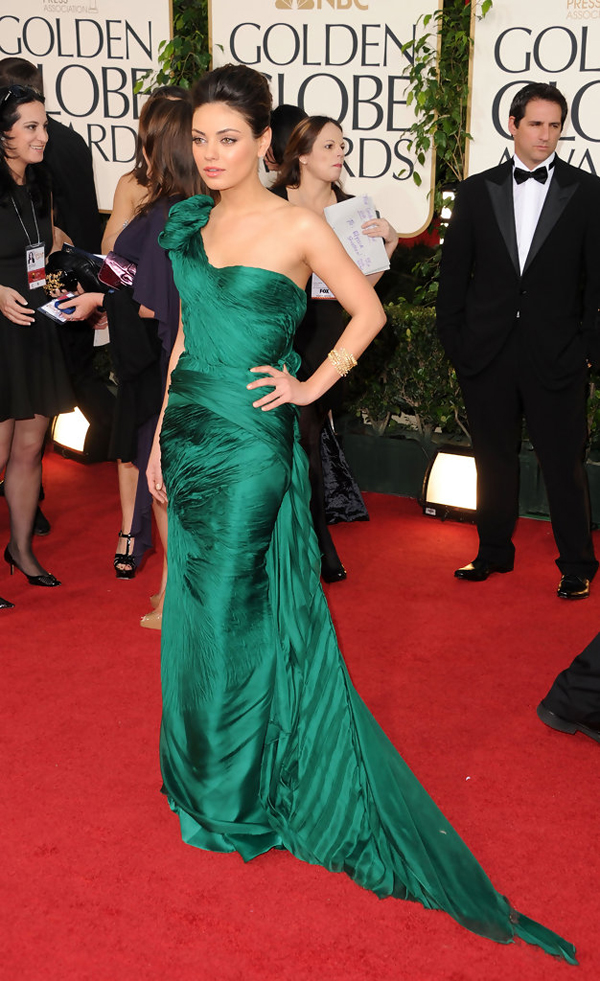 The trend is said to have started in 2011 when actresses Mila Kunis and Angelina Jolie graced the Golden Globe Awards looking stunning in emerald green. I bet a lot of other women turned green with jealousy because of the way these two women captured the hearts of the crowds and photographers.
2

Elegant Emily Blunt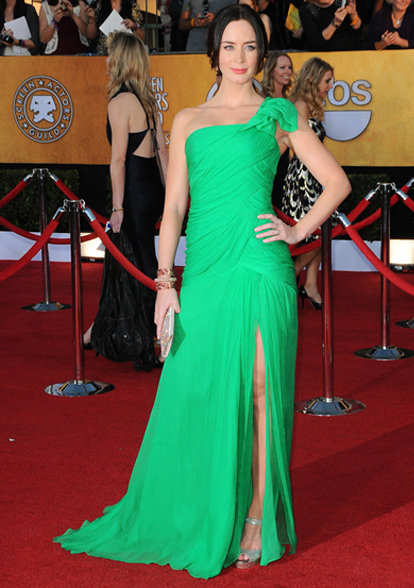 Another red carpet head turner was the Devil Wears Prada's actress Emily Blunt when she attended the SAG Awards in her emerald gown, shimmering platforms and metallic clutch. She looked like an angel and one could just not stop staring at her classy beauty!
3

Quirky Katy Perry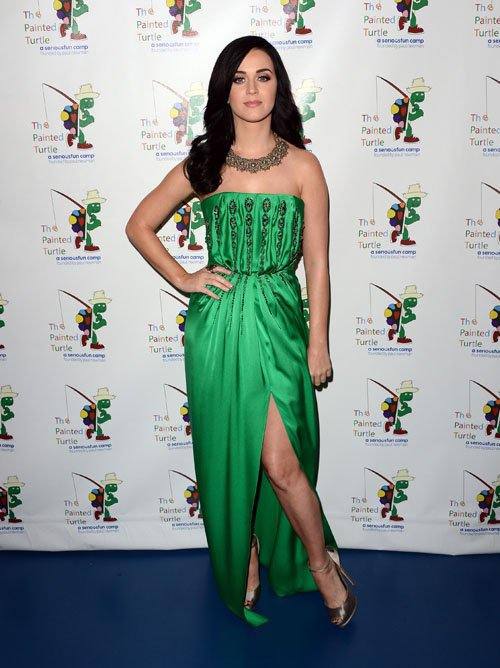 Singer Katy Perry was also seen wearing a pretty emerald green gown when she attended «You've Got a Friend: A Celebration of Carole King and Her Music». Although she is known for her out there clothes and funky hair colors, it was nice to see Katy with just a beautiful necklace and a piece of ring to adorn her outfit.
4

Cutie Amanda Seyfried Ladylike Chic Short Dresses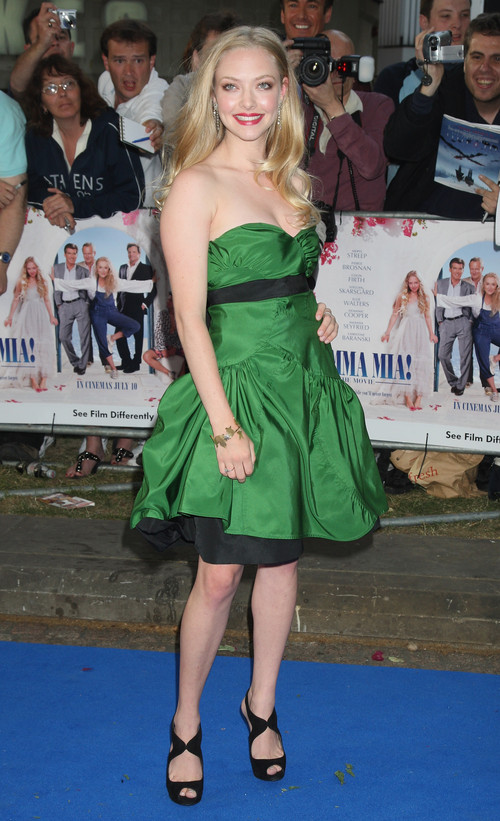 Long before emerald green became a trend, actress Amanda Seyfried already wowed the crowd in her emerald green short dress at the premiere night of her movie Mamma Mia. Amanda Seyfried proved that the best accessory to any dress is a sincere smile and a confident spirit.
5

Sparkling Katherine Heigl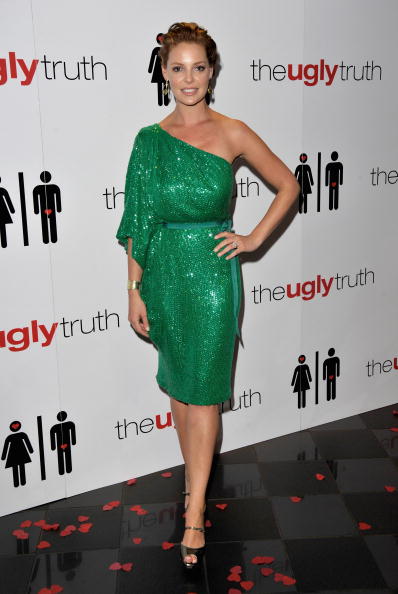 Famous celebrity designer Naeem Khan created a dress that made Katherine Heigl a true stunner. Katherine donned a sparkly one shoulder dress in emerald green at the premiere night of her movie The Ugly Truth.
6

Gorgeous Jennifer Lawrence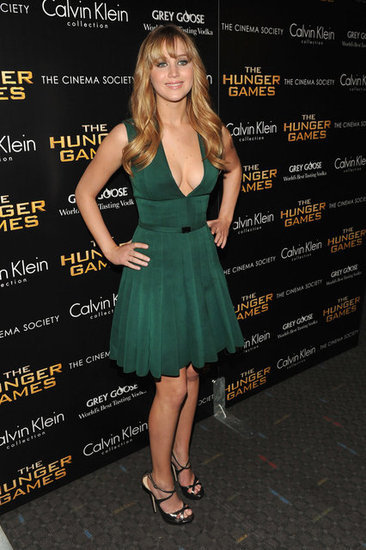 Everybody's talking about Jennifer Lawrence and her different looks when walking down the red carpet. In a special screening of The Hunger Games, Jennifer showed off her cleavage in an emerald green Calvin Klein dress. She kept it simple by wearing her hair in glossy curls with flawless make up.
7

Sexy Kim Kardashian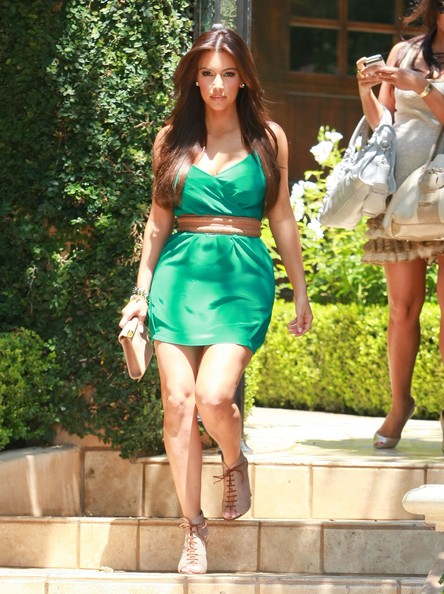 This beautiful Kardashian Sister was also seen wearing an emerald green dress and cutout ankle booties to a party in Beverly Hills. Stunning isn't it?
8

Stylish Emma Stone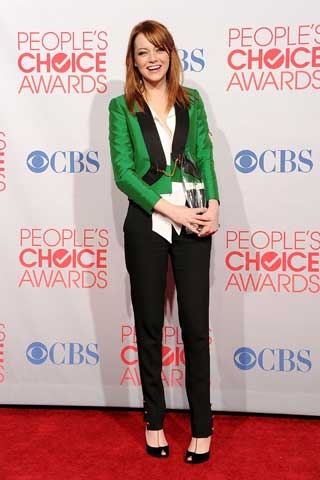 If these dresses don't impress you, how about a green jacket with black lapel paired with skinny jeans and black pumps. This look by Emma Stone is a great way to wear emerald green if you don't want to look all girly and feminine in long dresses.
Let us know your thoughts about this latest trend! Share us your fashion finds and tips on how to wear this trend and look fabulous in emerald green.