Celebrities seem to always get themselves caught up in drama. Whether they're caught in a love triangle, fighting with the paps or getting in trouble with the law. This time around we'd like to put the spotlight on some celebs who have fathered a love child. A love child is basically a child that was born to parents who aren't married to one another. Here are some other shocking celebrity men who have fathered a love child. Can you guess them all?
---
1

Eddie Murphy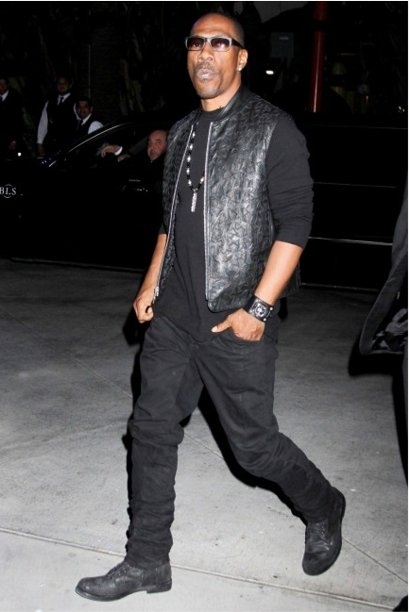 Do you remember reading about this?! Eddie Murphy's love child drama sure was complex. Back in 2006, former Spice Girl Mel B announced that she was pregnant with Eddie's baby. She gave birth to Angel Iris Murphy Brown in April 2007, on Eddie's 46th birthday. Murphy denied that the baby was his, but two months later, his publicist admitted that a court-ordered DNA test had shown that Angel was his. Messy.
---
2

Mick Jagger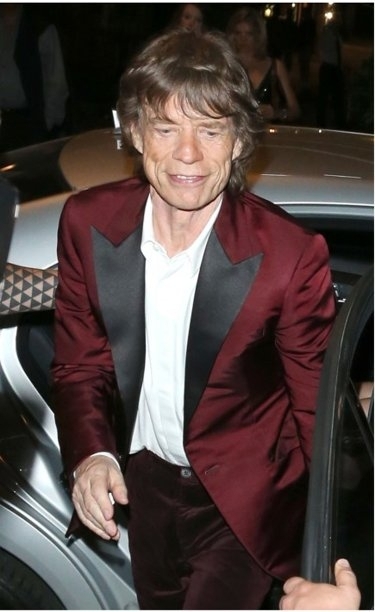 Vintage rocker Mick Jagger was quite used to women claiming to have had his baby. There have been plenty over the years! Back in 1999, though, Brazilian Luciana Gimenez became a media star after giving birth to his son. Mick was married to supermodel Jerry Hall at the time, and passionately rejected claims that he'd had an affair. A DNA test proved that Lucas Maurice Morad-Jagger was indeed his son, though, and Jerry moved out days later.
---
3

Hugh Grant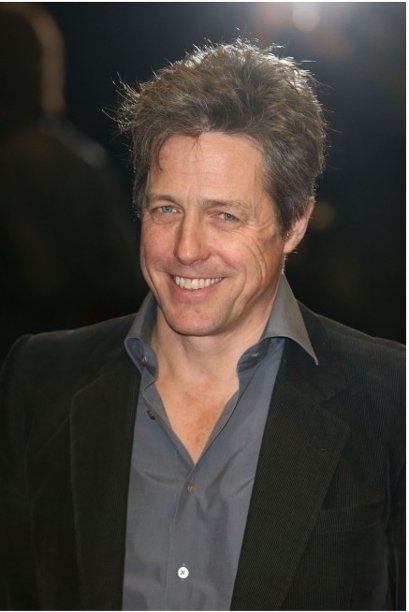 Hugh Grant had a reputation of being a romantic gentleman, but that was almost destroyed back in 2011. It was strongly rumored that Hugh had become a father, but the star denied it and threatened legal action. Just months later, his publicist announced that the 51-year-old had become a father to a daughter named Tabitha, although refused to reveal who the mother was. It didn't take the media long to track down Tinglan Hong, a woman 19 years younger than Hugh. Despite the initial outrage, the pair went on to have a son Felix Chang in February this year.
---
4

Jude Law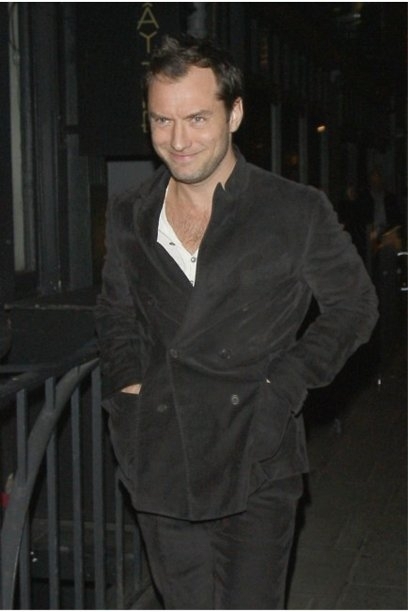 Another man who passionately denied an affair at first, Jude was said to be completely shocked when model Samantha Burke revealed that she was carrying his baby. Jude later admitted that the pair had a fling in New York in 2009, which resulted in his fourth daughter, Sophia.
---
5

Steve Bing (and Elizabeth Hurley!)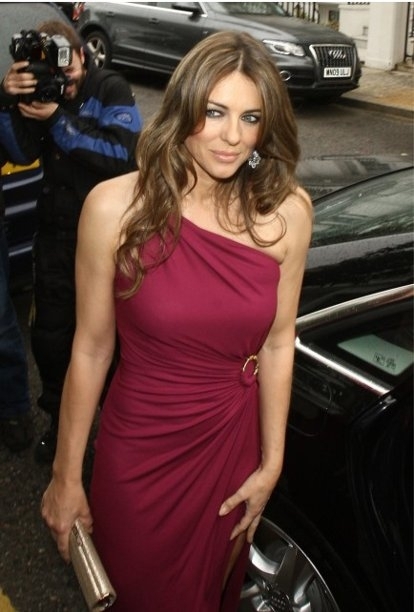 Everything seemed to be running smoothly for Elizabeth Hurley when she gave birth to son Damian Charles in April 2002 – until the father spoke out, that is. Steve Bing denied that the child was his, and announced that the pair had only had a brief non-exclusive relationship in 2001. Hurley responded with a statement revealing her shock, stating "I'm deeply distraught by Stephen Bing publicly declaring that he hadn't been in an 'exclusive relationship' with me. This was the first I had heard of this and the implications are very painful, especially as I have given birth to his child." A DNA test proved Bing was the father, although he never gave a public apology. Ouch.
---
6

Steven Tyler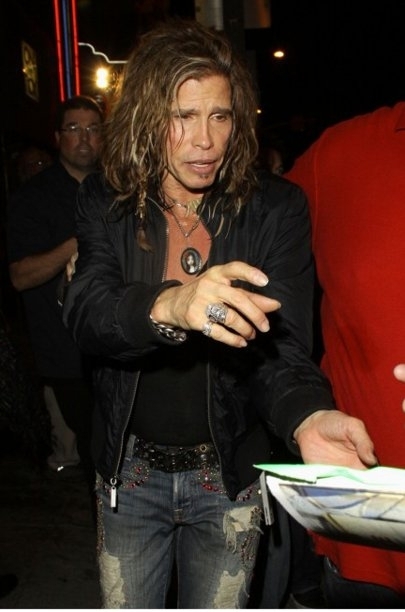 The Aerosmith frontman had a brief relationship with model Bebe Buell in the 1970s, while Bebe was dating musician Todd Rundgren. Bebe found herself pregnant, and when daughter Liv Tyler was born, people presumed that she was Todd's. When Liv turned nine, the media and her family and friends noticed the similarities between her and Steven's daughter Mia, and the pair admitted their affair. A DNA test proved that Steven was the father.
---
7

Arnie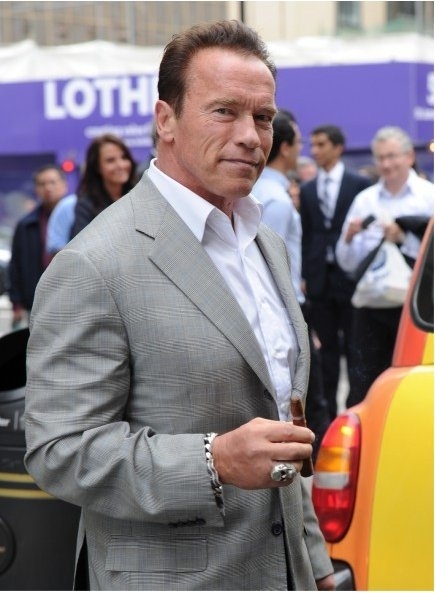 Arnie might have the most famous love child story – it seemed to be reported everywhere. In 2011, the LA Times broke the news that Arnold Schwarzenegger had fathered a child with his household employee Mildred Patricia Baena. The shocking part? Mildred's son was now 14. Arnie wrote in his Total Recall autobiography that he came clean to his wife Maria 24 hours after leaving office, and the pair went through some very rocky times.
---
8

SImon Cowell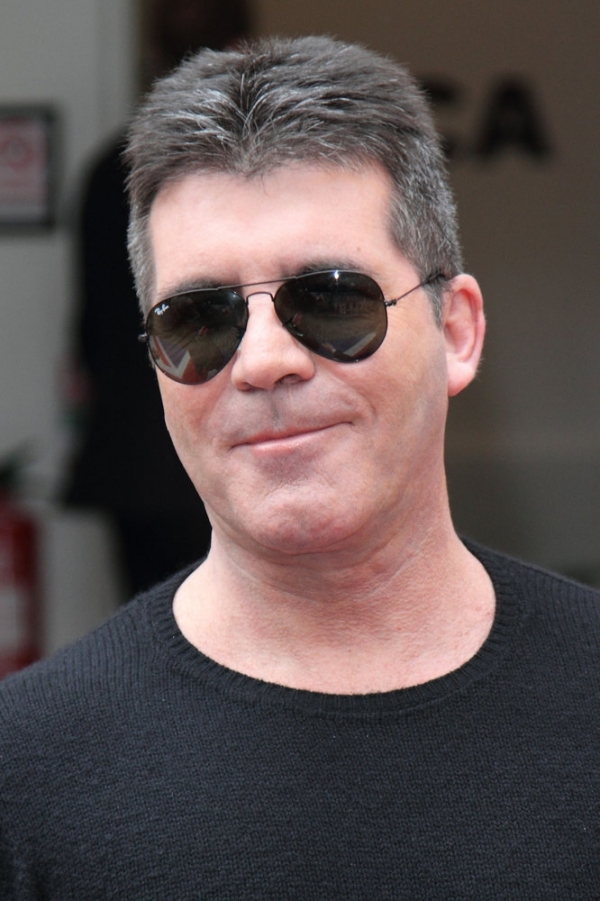 Simon Cowell is one of latest celebs who is fathering a love child and it's with his former friend Andrew Silverman's wife, Lauren. Simon and Lauren were seen getting cozy on Andrew's boat as far back as a year ago (with Andrew on the boat!) so it should come as no surprise that Lauren ended up pregnant. Simon is notorious for shying away from commitment, but at 53 years old I think he's ready to settle down!
---
9

Matthew Knowles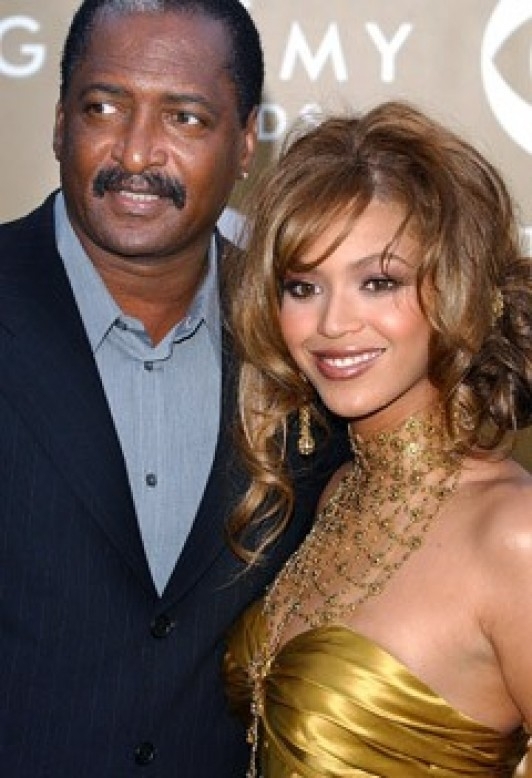 Matthew Knowles might not be a household name, but his famous family sure is! Father to Beyonce and Solange, Knowles had an affair with Alexsandra Wright which lasted over a year and resulted in a child. Wright is 20 years younger than Knowles and had DNA tests to prove his paternity. Knowles has since divorced Bey and Solange's mom and got remarried, to Gena Avery.
---
10

Gavin Rossdale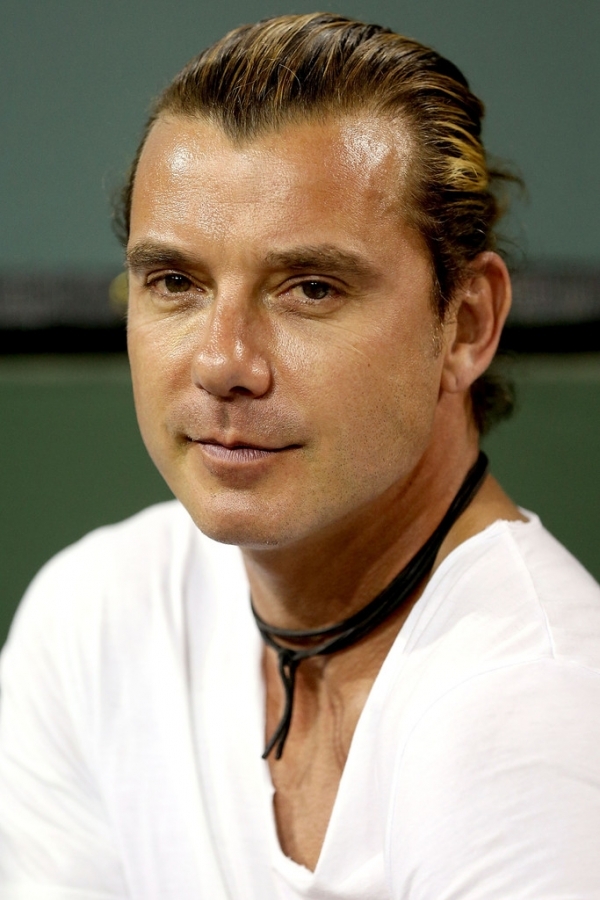 Bush frontman Gavin Rossdale can often be seen with wife Gwen Stefani and their kids Kingston and Zuma but he also has a daughter who you might not have known about. Rossdale reportedly had a one night stand with singer Pearl Lowe in the late 1980s. Lowe had a baby as of result, however, Rossdale's paternity wasn't made official until 2004 when he was made aware that he has a 24-year old daughter. Despite the shocking news, Gavin and Gwen have managed to work through things.
---
11

Chuck Norris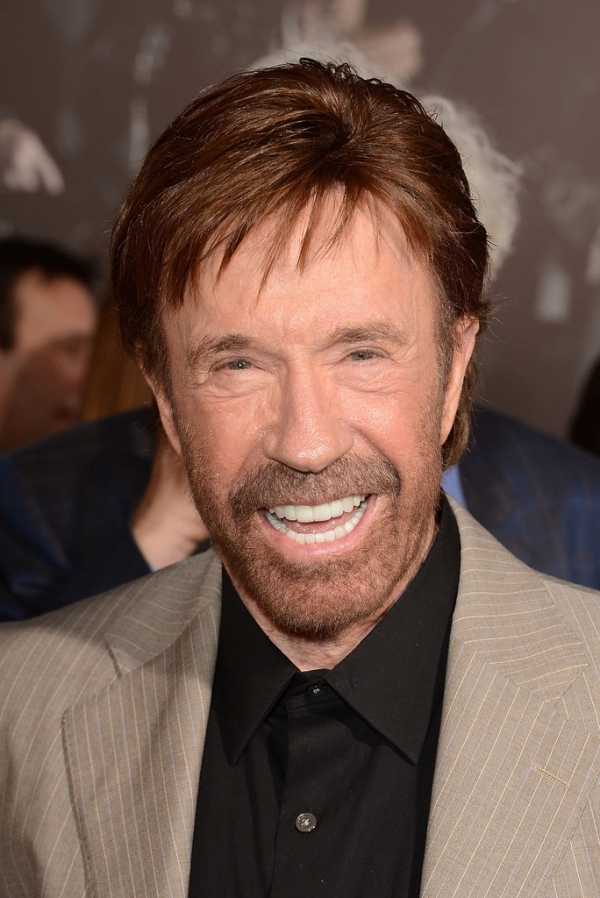 Chuck Norris' extramarital affair and love child aren't anything new, but it was new to me. Norris revealed in one of his books that he had an affair in 1962 but didn't meet his daughter until she was 26 years old when his former lover revealed to him in a letter that he was the father.
It's crazy to see so many celebrities with a love child. Have they not heard of contraception? Who could believe anyone denying a relationship with Elizabeth Hurley, either. Do you have any other celebs to add?
More
---
Comments
Popular
Recent