As we start a bright fresh new year, I thought it would be a fitting time to look back and remember some of the celebrities who died in 2014. These people have left their marks on the world and our lives in different ways and their contribution to the entertainment industry will be missed … but not forgotten. There's certainly some big names among the celebrities who died in 2014.
---
1

Robin Williams, August 11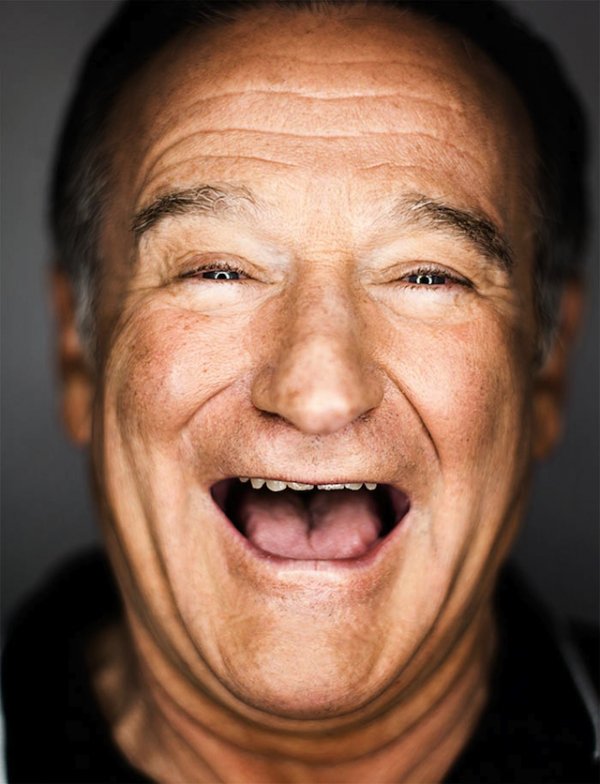 I'm kicking off with the funny furry man because of all the celebrities who died in 2014, his passing was the most memorable to me. I have been a huge fan for so many years – I fell in love with his comedic genius when he first landed as Mork in 1977. It's so sad that a man who made millions laugh suffered such tragic depression. His films and stand up routines and his jokes will keep us laughing for many years to come.
---
2

Joan Rivers, September 4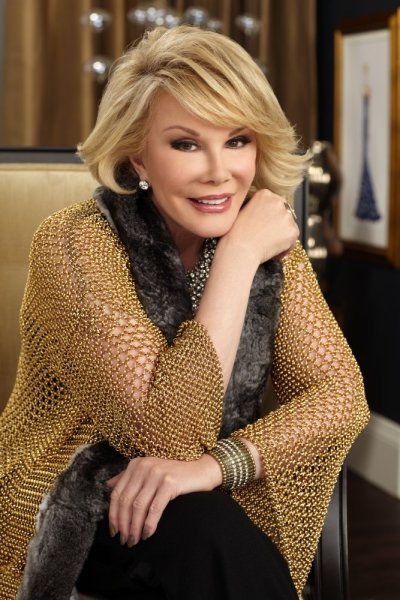 She might not be everyone's cup of tea, but few can deny her sharp tongue and acerbic sense of humor brought her great success. Joan Rivers was one of the foremost female comedians and blazed a trail for many to follow her. In her later years she became more well known for her love of plastic surgery than a carefully crafted put down but her intuition for comedy never failed her.
---
3

Philip Seymour Hoffman, February 2
After battling addiction since his early 20s, sadly Philip Seymour Hoffman died of a heroin overdose. PSH was a fantastic leading man who never had the glamorous role but boy could he act his socks off. He was much admired throughout the acting industry – not just for his stellar screen performance but also for his theater directing. He deservedly won one Oscar from his four nominations and fans can still look forward to some posthumous work, including The Hunger Games – Mockingjay Part 2.
---
4

Sir Richard Attenborough, August 24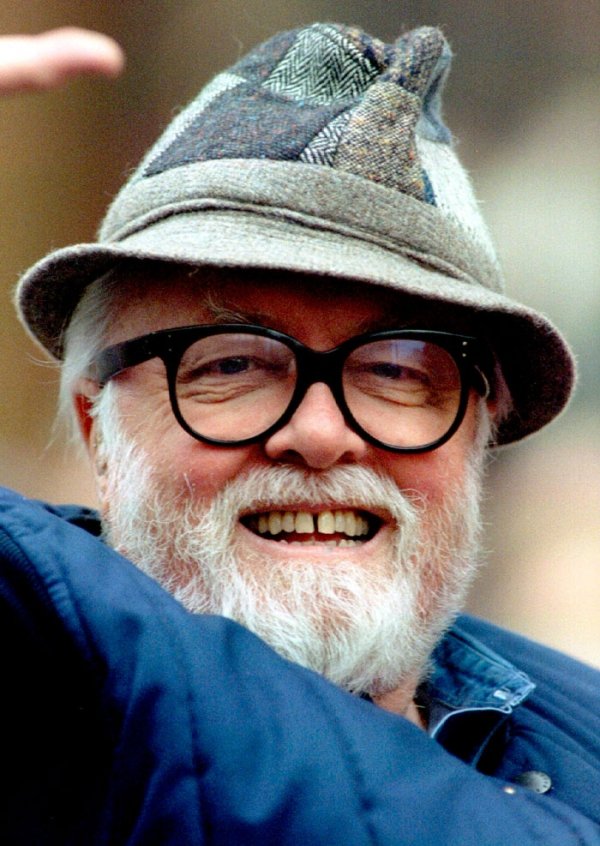 There are few British stars that have the stature of Sir Dickie. His contribution to the British arts scene is immeasurable and surely will be sadly missed – there's probably no one big enough to fill his very great shoes! He had a career in movies that spanned more than 70 years but he will be most remembered for his incredible and stunning biopic Gandhi, for which he won Best Director Oscar and for his acting roles in Jurassic Park and Miracle on 34th Street.
---
5

Shirley Temple, February 10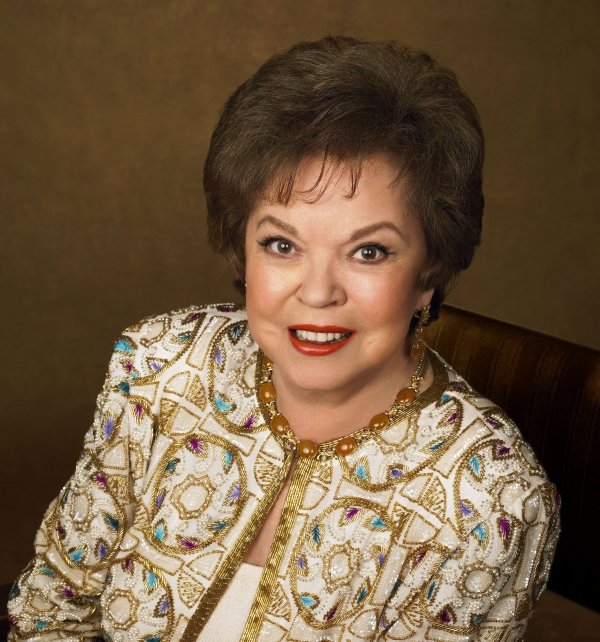 Who would argue that Shirley Temple is the most iconic child star of all time? When she died at the age of 85, Shirley Temple was a screen legend, a mother, a grandmother, a great grandmother, had been a wife for 55 years and had served her country as an ambassador overseas. Oh, and she had a cocktail named after her (non-alcoholic of course)! And talking of child stars …
---
6

Mickey Rooney, April 6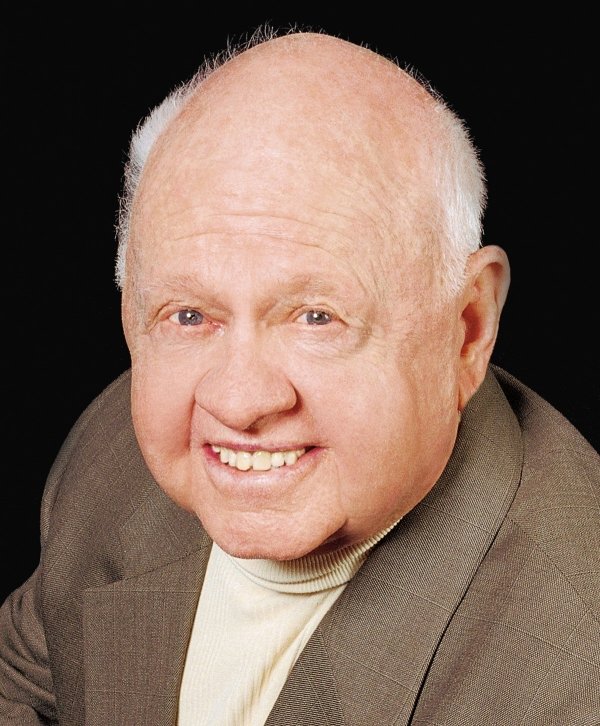 Dying at the ripe old age of 93 ended a career that had spanned more than 80 years and included film and TV acting, stints on Broadway and in vaudeville as well as radio programs. He could sing, and dance, play a number of musical instruments. Mickey Rooney has an incredible 300 film roles to his credit and was described by Laurence Olivier, an acting titan, as being "the greatest actor of them all"
---
7

Lauren Bacall, August 12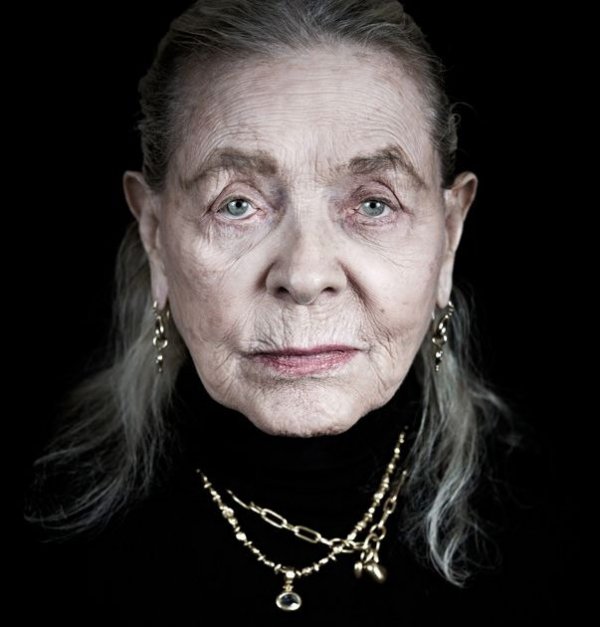 She might have been born Betty Joan Perske but the world will remember her as Lauren Bacall. One of the legends from Hollywood's Golden Age, Lauren Bacall left us a catalog of films from a glittering career. Wife of another legend – Humphrey Bogart, with whom she starred in three films, she'll be remembered for her sultry looks and distinctive voice – quite simply, she was a true beauty.
---
8

Bob Hoskins, April 29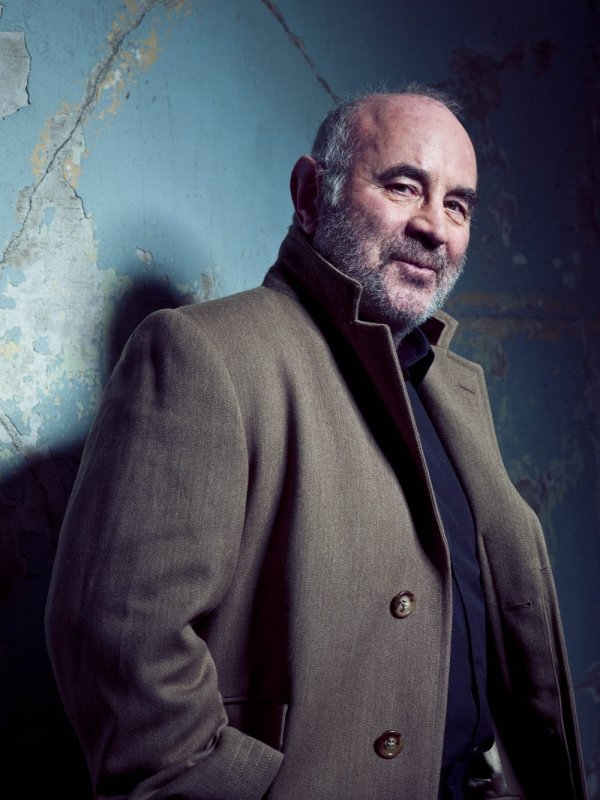 His accent and cheeky chappie looks made Bob Hoskins a shoe in for roles as gangsters and cockneys but he won't be surprised (or upset) that he will be most remembered for his role as Eddie Valiant in Who Framed Roger Rabbit. This always seems to overshadow his role in Mona Lisa for which he won a BAFTA and Golden Globe and was also Oscar nominated.
---
9

Harold Ramis, February 24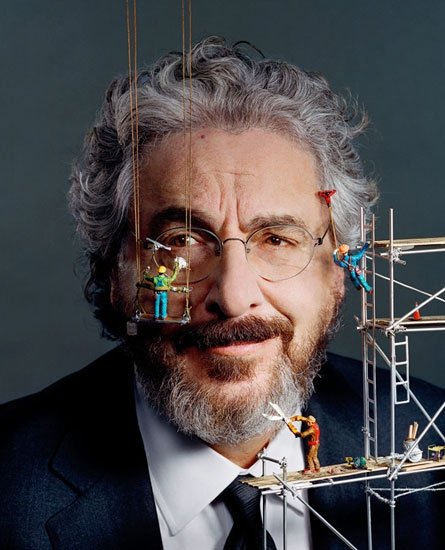 When Harold Ramis passed away, he left a big hole in the comedy world. This is the man we have to thank for Ghostbusters, Caddyshack and Groundhog Day. His accomplishments were as an actor, director and screenplay writer and his works include Analyze That, Bedazzled, Year One, Stripes and the much beloved Animal House.
---
10

Maya Angelou, May 28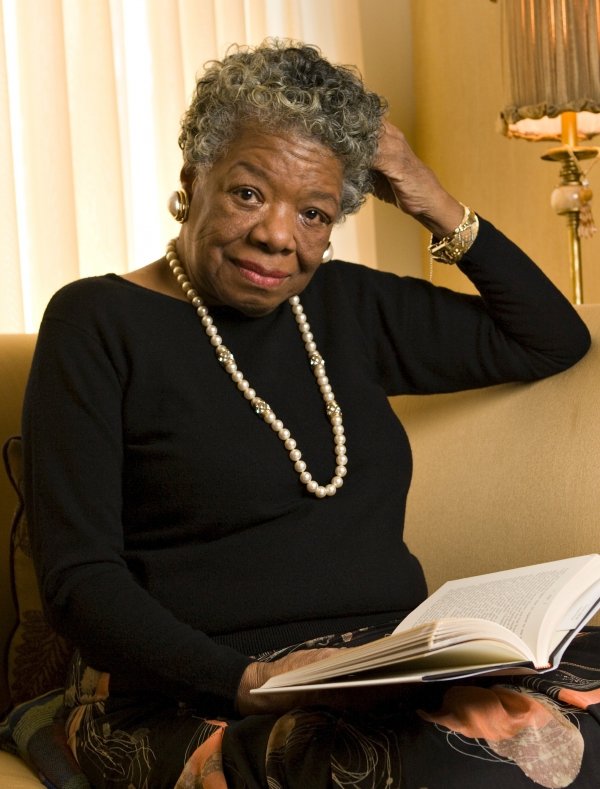 Beloved by generations for her commitment to civil rights and her poignant storytelling, we all mourned the loss of Maya Angelou in May. For decades, she was a symbol of dignity, grace, eloquence and compassion, giving a voice to those who often live in the margins, showing us all that those we often think of as weak are actually the strongest among us.
---
11

Rik Mayall, June 9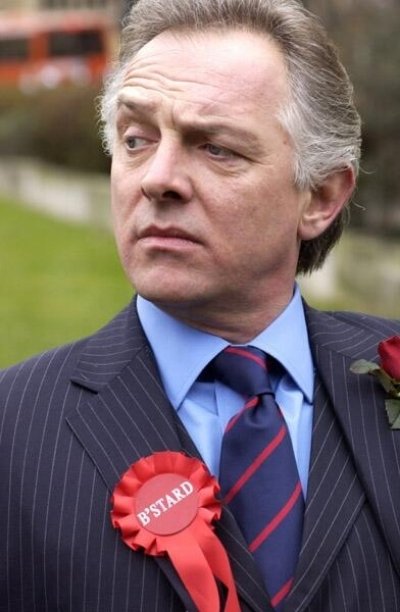 IMDb describes Rik Mayall as "one of the first and foremost alternative comedians in the UK" and that is a true tribute. Mayall was among a select group of trail blazing comedians in the early 1980s who slayed us with their totally anarchic and oft surreal take on life. He is known for his numerous excellent sitcoms in the UK, including my personal favorite The New Statesman, but I'm sure many of you loved his pinnacle screen roll as Fred in Drop Dead Fred.
---
12

Maximilian Schell, 1 February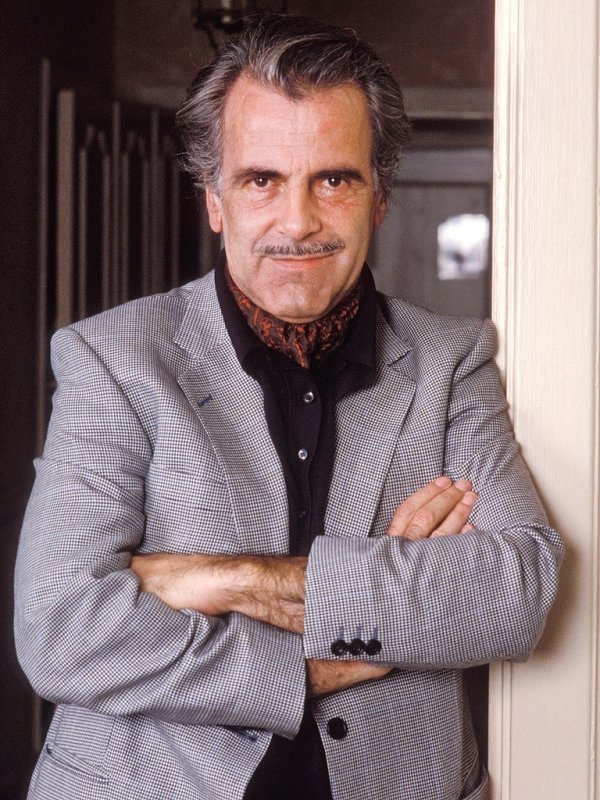 To date, Austrian-born Maximilian Schell is probably the most successful non-anglophone foreign actor in US cinema. Not bad going for someone who was cast in his first role "by mistake". He also has an Oscar win to his credit – for lead actor in Judgment at Nuremburg, which was in fact only his second screen role.
---
13

Glen a Larson, November 14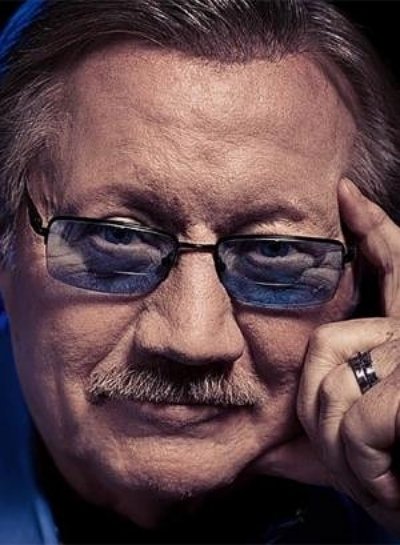 You're probably thinking – who's that? In time honored form, Larson is a TV writer who doesn't get the credit he's due. He has a string of hit series to his bow and when I tell you the list includes Battlestar Galactica, Knight Rider, Magnum P.I., Buck Rogers, The Fall Guy and Quincy, you'll see why he deserves his mention here.
---
14

James Garner, July 19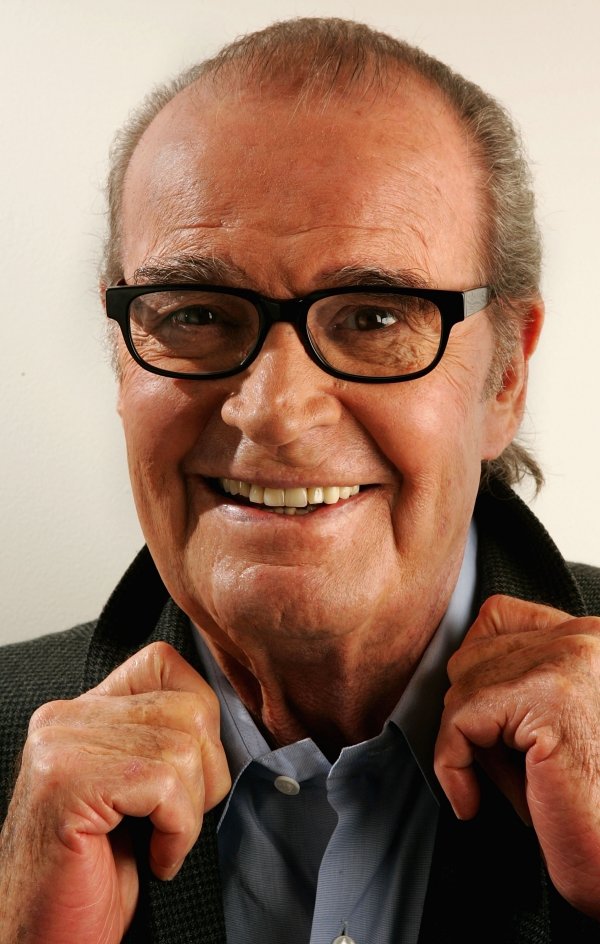 James Garner had enjoyed a long and very successful career in TV and the movies, but he was brought to the attention of a new generation when he was cast as Duke in The Notebook. He seemed to be able to switch effortlessly between TV (The Rockford Files, Maverick, 8 Simple Rules) and movies (The Great Escape, Victor Victoria, The Americanization of Emily), was nominated for an Oscar (Murphy's Romance) and won two out of fifteen Emmy Nominations and three from twelve Golden Globe nominations.
So that's some of the most well known celebrities who died in 2014. Here's a shout out for others:
Phil Everly – Musician, Jan 3
Roger Lloyd Pack – Actor, Jan 15
Pete Seeger – Musician, Jan 27
Richard Bull – Actor, February 3
Sid Caesar – Actor, February 12
Ralph Waite – Actor, February 13
David Brenner – Comedian, March 15
James Rebhorn - Actor, March 21
Patrice Wymore – Actress, March 22
Kate O'Mara – Actress, March 30
John Pinette – Actor, April 5
Peaches Geldof – Presenter, April 7
Kevin Sharp – Musician, April 19
Matthew Cowles – Actor, May 22
Ann B. Davis – Actress, June 1
Ruby Dee – Actress, June 11
Casey Kasem – Presenter, June 15
Eli Wallach – Actor, June 24
Menshach Taylor – Actor, June 28
David Legeno – Actor, July 6
Tommy Ramone – Musician, July 11
Elaine Stritch – Actress, July 17
J.J. Murphy – Actor, August 8
Jimi Jamison – Musician, August 31
Simone Battle – Singer, September 5
Sarah Daniel Goldberg – Actress, September 6
Jan Hooks – Comedian, September 9
Richard Kiel – Actor, September 10
Donald Sinden – Actor, December 12
Polly Bergen – Actress, September 20
Sarah Goldberg – Actress, September 27
Geoffrey Holder – Performer, October 5
Marian Seldes – Actress, October 6
Elizabeth Norment – Actress, October 13
Elizabeth Peña – Actress, October 14
Linda Bellingham – Actress, October 19
Marcia Strassman – Actress, October 25
Tom Magiozzi – Radio Host, November 3
Diem Brown – MTV presenter, November 14
Warren Clarke – Actor, November 12
Mike Nichols – Movie director, November 19
Mary Ann Mobley – Actress, December 9
Tom Adams – Actor, December 11
Billie Whitelaw – Actress, December 21
All that's left for me to say is thank you to them all for the great entertainment they blessed us with. RIP.
More
Comments
Popular
Recent