I dug a little deeper for this list, and purposely omitted five of the hottest blonde celebrities: Britney, Charlize, Farrah, Heidi, and Marilyn. They're all great beauties and super popular, but you'll find them on every list. This list doesn't focus only on the very new and very young, but includes women from several different age groups. So, here's a few from yesterday, and even more from today, which make up the very best and the very hottest blonde celebrities that you'll see on any list.
---
1

Candice Swanepoel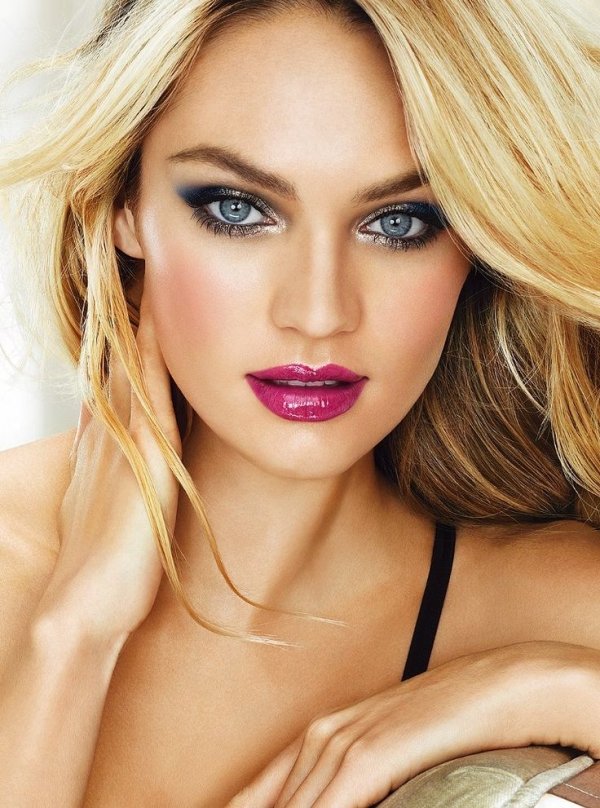 Thanks to South Africa for giving us two of the hottest blonde celebrities, with beauties Charlize Theron and Candice Swanepoel, who look enough alike they could be related. Maxim magazine named Candice their No. 1 pick for their Hot 100 List in May 2014. Nobody looked surprised.
---
2

Kate Hudson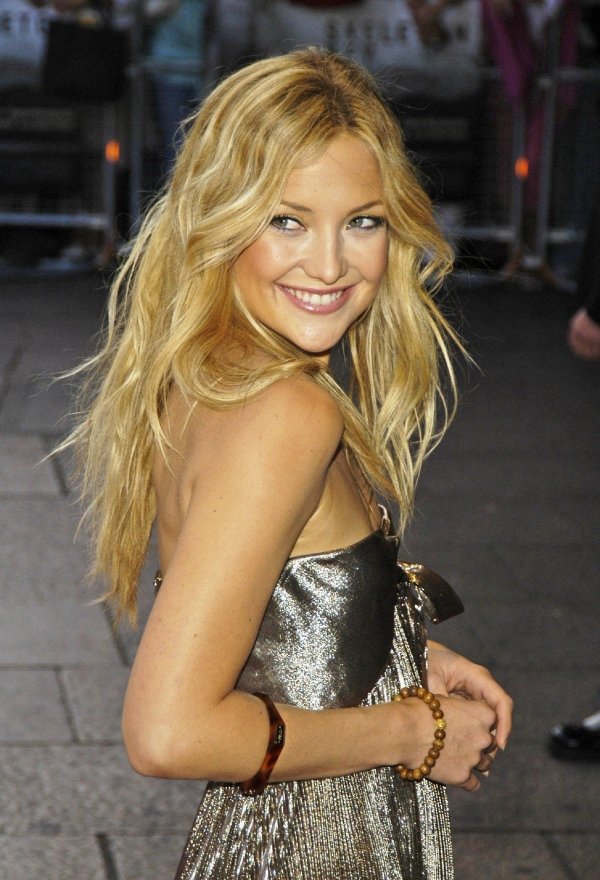 I love it when actresses sing in a movie and I had no idea they were talented in that way. So when Kate Hudson busted out with "Cinema Italiano" in the (crappy) movie "Nine," I was truly impressed. It's not only that she sang and danced, she did it with such incredible abandon that only an amazingly confident woman could do. I'm a big fan.
---
3

Taylor Swift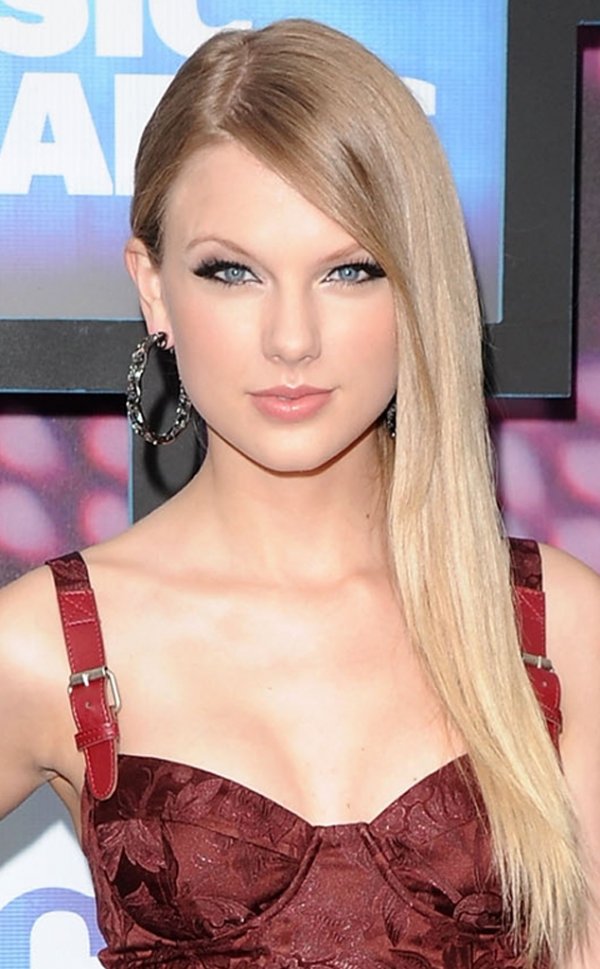 A funny thing happened when I was looking for a photo for this list. The woman does not take a bad picture! Taylor has had relationships with Joe Jonas, Taylor Lautner, John Mayer, Jake Gyllenhaal and Harry Styles of One Direction. Any potential partners are well aware that with the end of the romance, they'll figure in one of Taylor's songs.
---
4

Christie Brinkley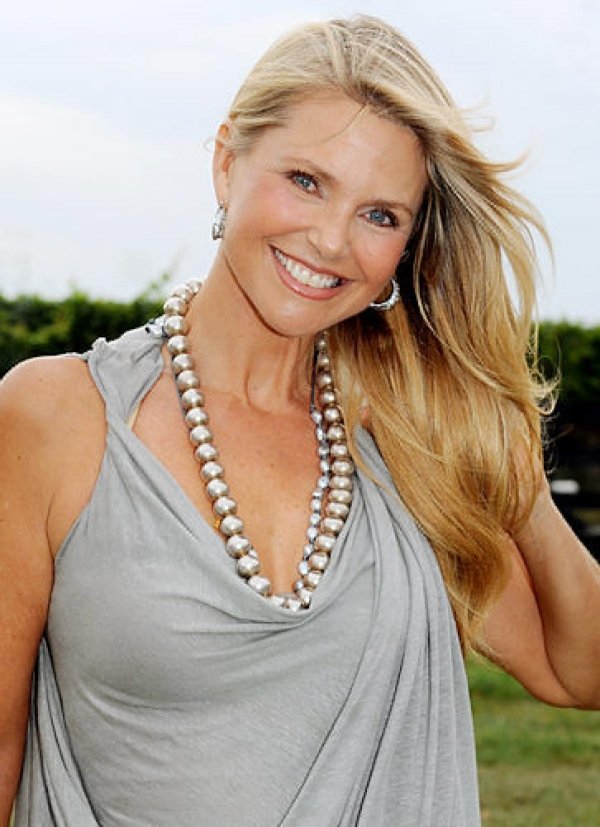 I'll have what she's having! OMG, you guys, this picture of Christie, taken at a movie premiere in 2011 when she was 57, looks just as good as any of her earlier photo-shoots. I've never read anything about her undergoing any plastic surgery, so chalk it up to a great exercise regimen and vegetarian lifestyle. It's hard to believe she had her first Sports Illustrated cover in 1979.
---
5

Kate Upton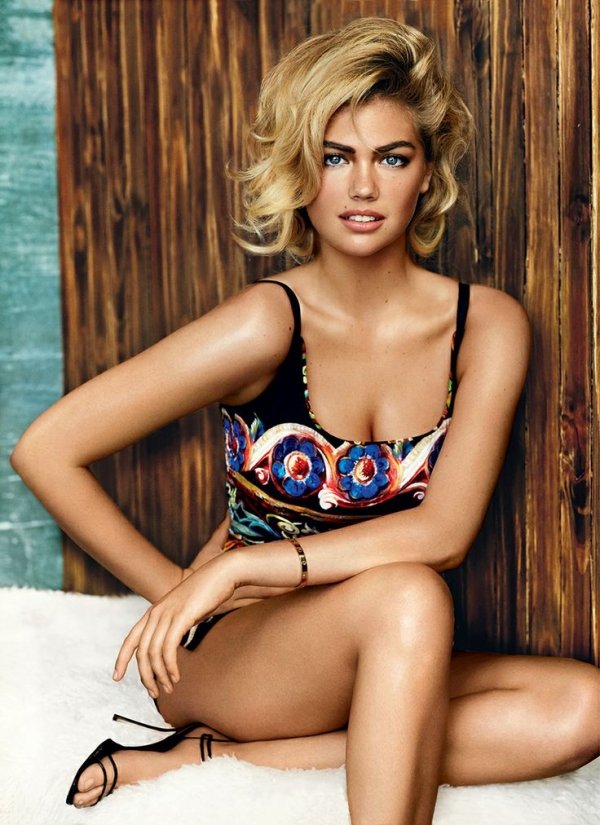 She's an equestrian, Sports Illustrated swimsuit model, and danced provocatively in a video that went viral. Kate Upton has the blonde bombshell thing nailed. She's on this list because she meets the qualifications, but I'm not a fan.
---
6

Rosie Huntington-Whiteley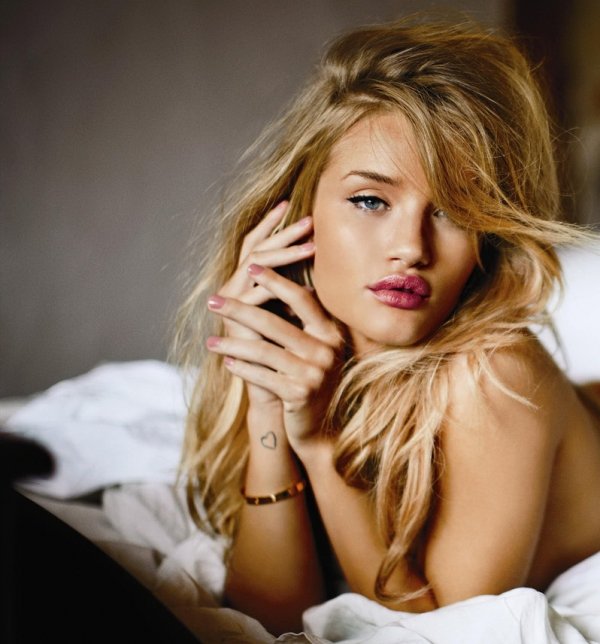 Rosie is a Victoria's Secret "Angel" and the face of the super sexy Burberry Body perfume ads, where she wears the famous Burberry trench coat and nothing else. Rosie has terrific fashion sense and you can often find her name on the best dressed list.
7

Amber Heard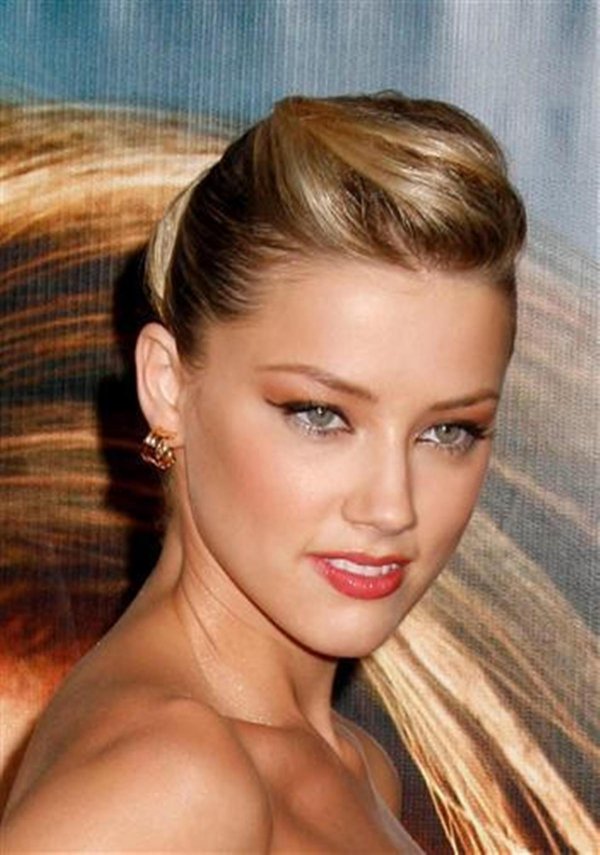 With a 23 year age difference between Amber and her fiancé Johnny Depp, it makes you wonder if this relationship can stand the test of time. Then again, Depp had a 14-year romance with Vanessa Paradis, so he doesn't have a problem with commitment. Word has it that babies are on Amber's mind these days.
---
8

Scarlett Johansson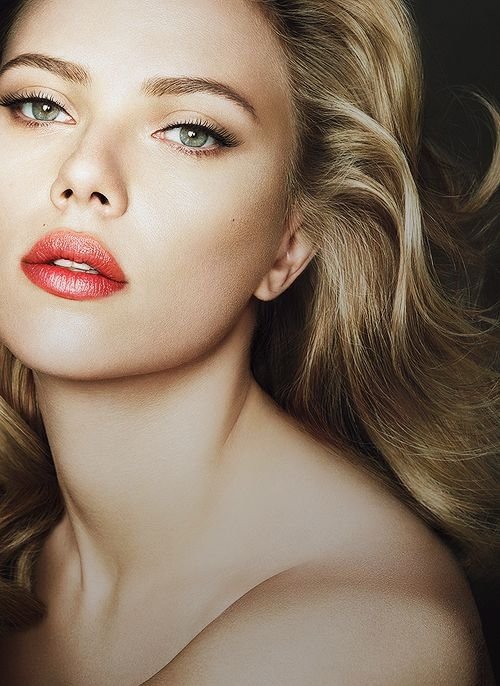 The voluptuous Scarlett is actually a petite beauty, at only 5' 3" tall. Her ads for Dolce & Gabbana perfume are sexy but tasteful. As for her singing, let's just say I think she should stick with acting and endorsement deals.
---
9

Cameron Diaz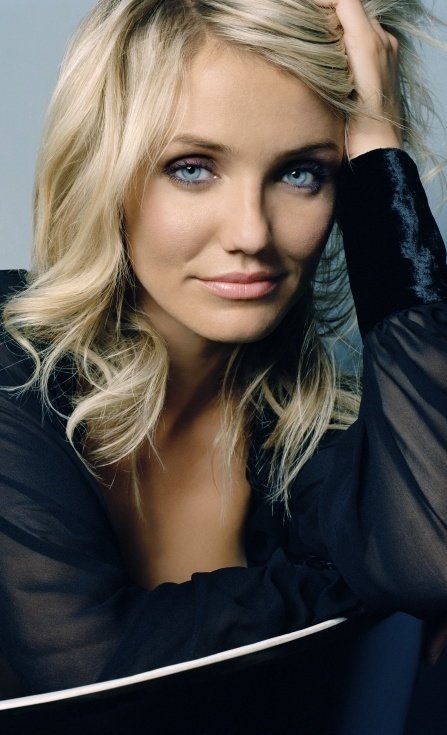 I thought she absolutely stole the show in "My Best Friend's Wedding," but my favorite movie of hers is the 1996 laugh a minute film "Head Above Water." Cameron has said that she's happy with her body and breast implants are not something she would ever consider. Her lack of big breasts hasn't affected her career one bit. Good for you, Cameron.
---
10

Gisele Bundchen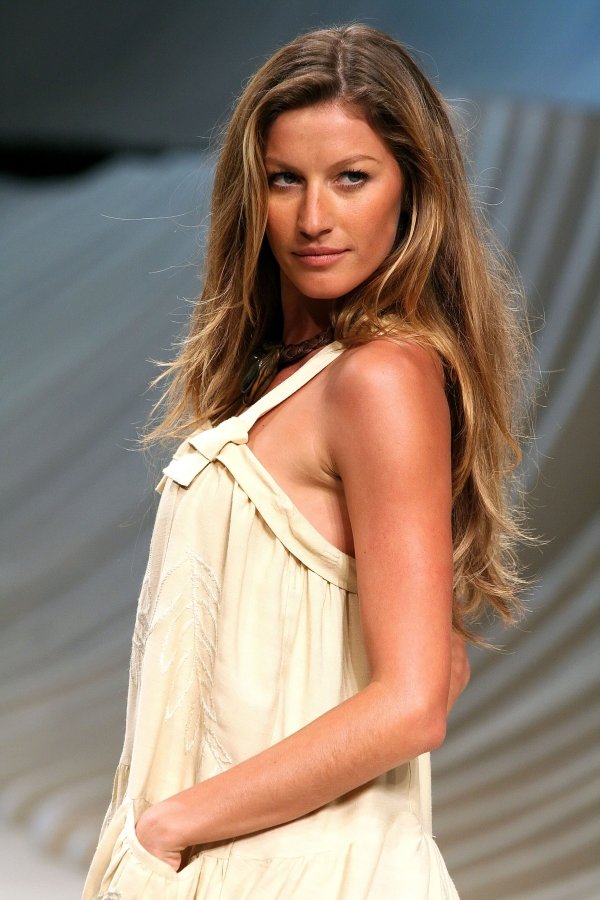 She's blonde, she's hot, she's a top fashion model, but sometimes I just don't think she's all that. Then, I'll see her in a different photo and think she's spectacular. Gisele is credited with bringing sexy back to modeling and ending the heroin chic look that was especially used in Calvin Klein ads with Kate Moss in the '90s.
---
11

Pamela Anderson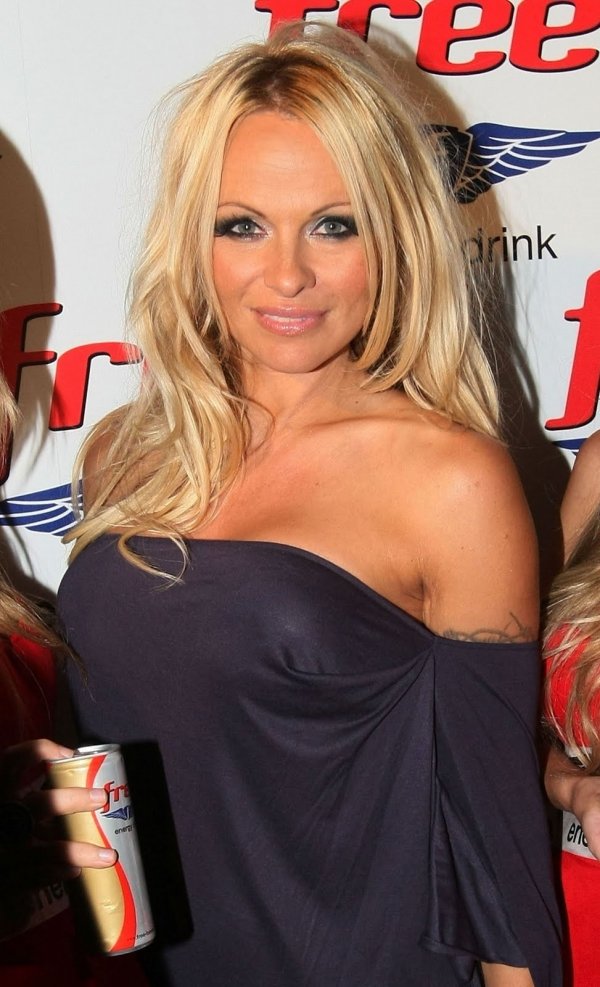 I chose this photo of Pamela picture because I love the tousled locks, but I actually think her best pictures are ones where she wears very little or no makeup at all. I've never seen a photo of Pamela with full eyebrows, and I think she'd look incredibly beautiful if she ever let them grow out.
---
12

Anna Nicole Smith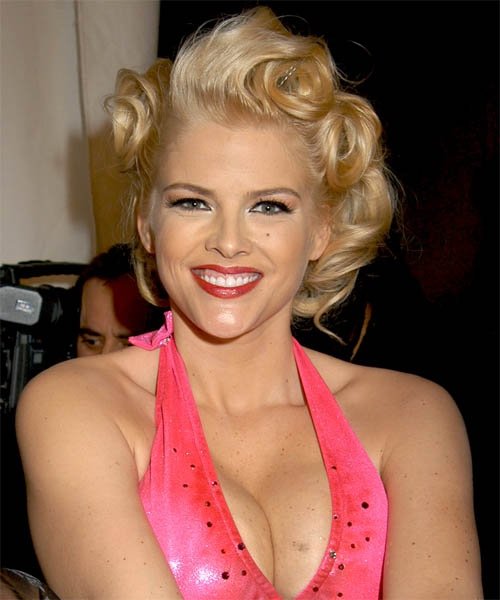 She never looked better than when she was doing the Guess advertisements. I thought she could possibly be the next Marilyn Monroe, which was her dream. Somehow, she lost control of her life, which led to an over indulgence in alcohol and drugs. The death of her adored son Daniel was probably the final blow, and she died of an overdose from at least nine prescription drugs.
---
13

Jennifer Lawrence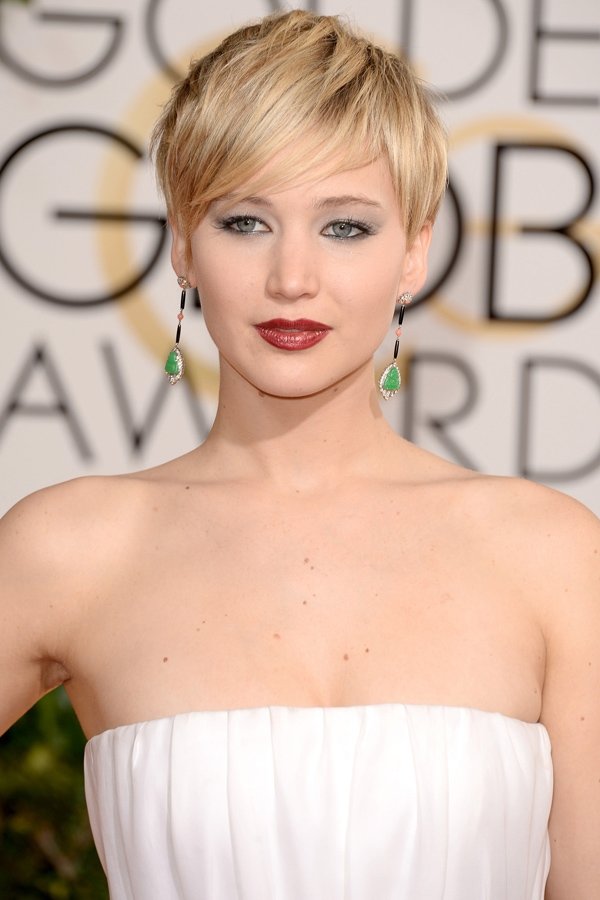 Everybody's darling, Jennifer Lawrence is as popular and well liked as Anne Hathaway and the reportedly difficult to work with Katherine Heigl are hated. Now before you get angry at me, Anne herself is quoted as saying, "My impression is that people needed a break from me."
---
14

Sharon Stone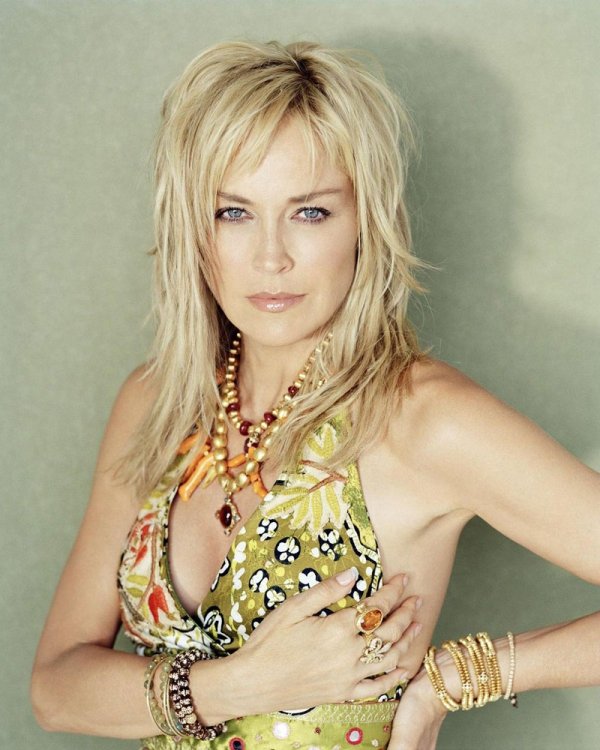 We loved her in "Basic Instinct," and "Casino," and I loved her in the western "The Quick and the Dead," with Gene Hackman. I've always liked her attitude and style, such as when she donned her husband's Gap button-down shirt, and paired it with a Vera Wang evening skirt for the Academy Awards and went on every best dressed list there was and created a fashion trend.
---
15

Michelle Pfeiffer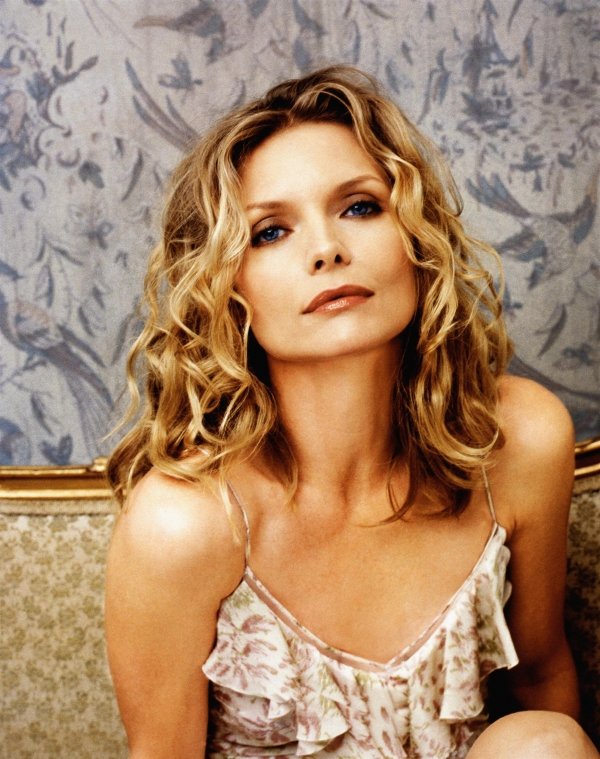 Michelle Pfeiffer was actually the very first person I thought about including in this list. I remember seeing Michelle in "Married to the Mob," and had no idea she played the ice princess with the blonde pageboy in "Scarface." Did everybody know that but me? I loved her in "Up Close & Personal," the 1996 film she made with Robert Redford. I think it might have something to do with their on screen chemistry. You can always count on Michelle's name to appear on lists for Most Beautiful.
What do you think of these hot blonde celebrities? Sound off on who I left out that should have been included, but remember that I purposely left out a handful of beautiful blondes. Of course, other terrific looking ladies that aren't in such demand today, but were hot tickets when they were younger, include Kim Basinger, Kim Novak, Catherine Deneuve and Heather Locklear, but that's another article.
---
Comments
Popular
Related
Recent