These adorable Hollywood same-sex couples have expressed their love to the world, in a time when same-sex marriage is such a talked-about topic. These couples show that true love exists in many forms, and speak out about equality for all. I just can't handle how sweet and wonderful these beautiful Hollywood same-sex couples are!
---
1

Jesse Tyler Ferguson & Justin Mikita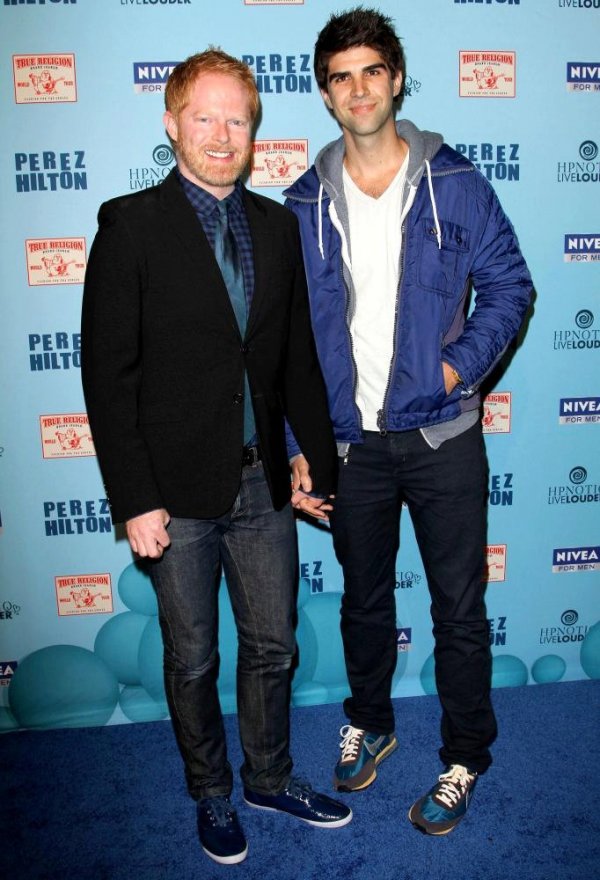 Modern Family star, Jesse Tyler Ferguson got engaged to his gorgeous partner of two years, Justin Mikita, in September of 2012. They were married in New York City in July of 2013, in the company of friends and family. The two run a not-for-profit charity called Tie the Knot, raising funds in support of same-sex marriage by selling bow ties. They are just one of many Hollywood same-sex couples that are very outspoken in their support for worldwide same-sex marriage.
---
2

David Furnish & Sir Elton John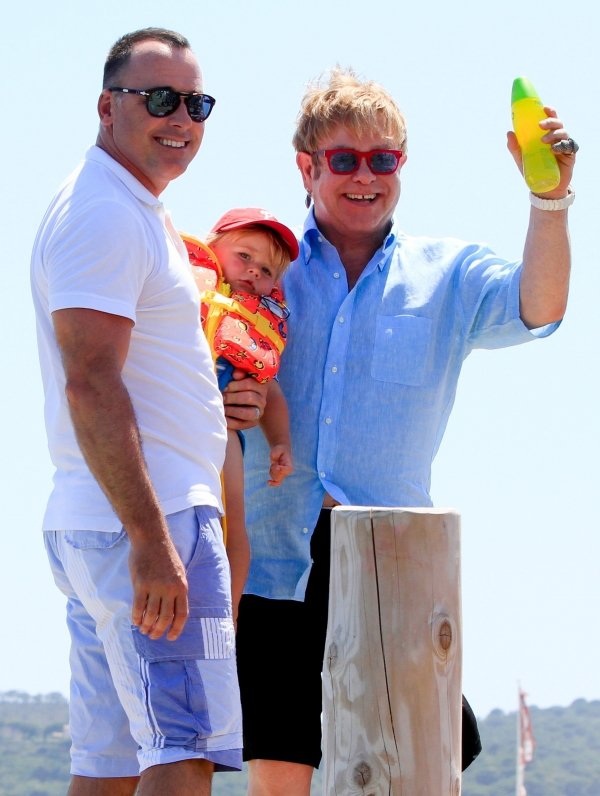 The relationship between Sir Elton John and filmmaker David Furnish started back in 1993, and they were one of the first couples to join in civil partnership in the United Kingdom, in December 2005. The couple, Sir Elton in particular, are very outspoken in their support of same-sex marriage and they have two children together.
---
3

Jim Parsons & Todd Spiewak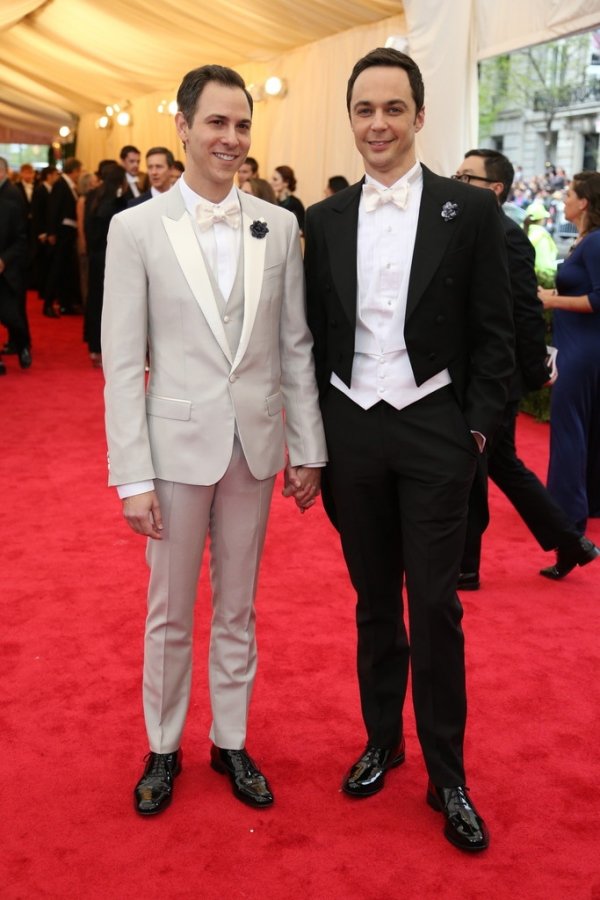 Even though Jim Parsons, aka Sheldon from the Big Bang Theory, says that he and his partner (Todd Spiewak, an art director) have a "regular life, boring love", this doesn't stop them from being simply lovely. The two aren't very public people, and they spend their time drinking coffee and walking the dog. They've been together for about twelve years.
---
4

David Burtka & Neil Patrick-Harris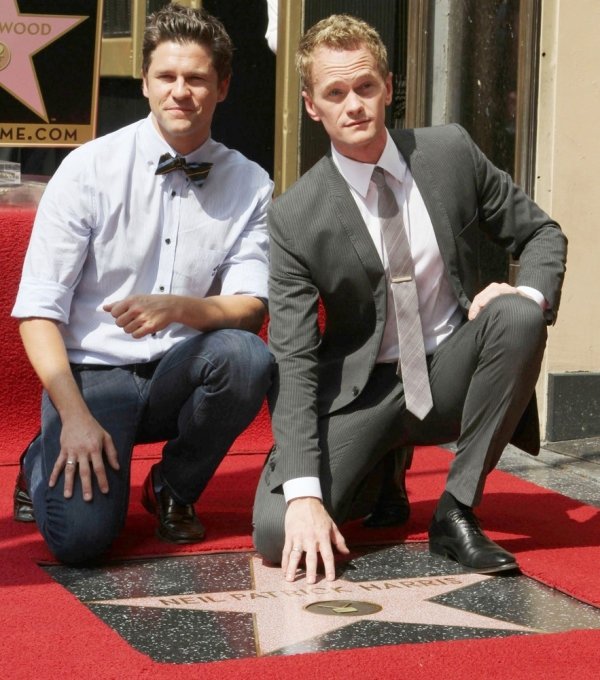 The beloved NP-H does just about everything! He's an actor, a director, a singer and a producer. He may play a woman-loving fox on How I Met Your Mother, but in reality, he couldn't be more in love with his fiancé, David Burtka. They've been together since 2004 and have twins - a boy and a girl - that were born via a surrogate mother.
---
5

Ellen DeGeneres & Portia De Rossi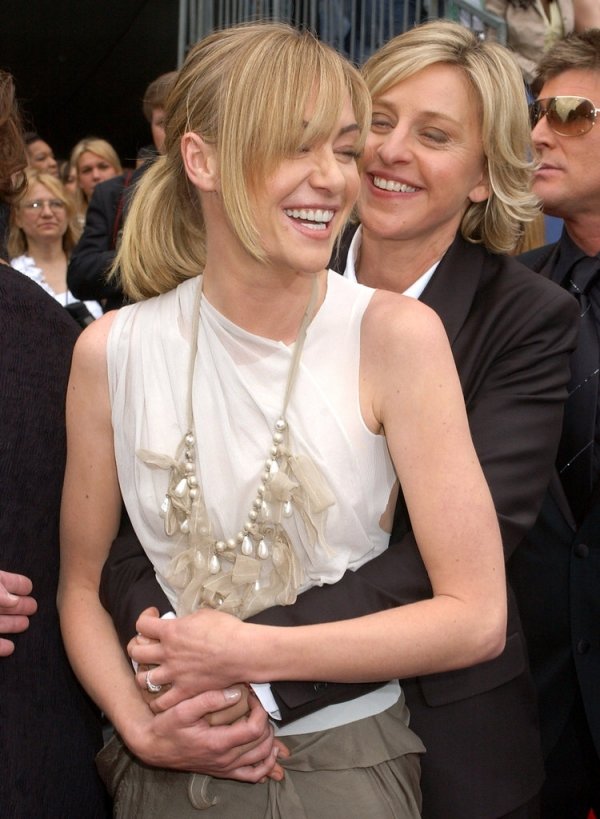 There is arguably no couple, same-sex or otherwise, more beautiful than Ellen and Portia. The two were married in 2008 in the company of only nineteen people, and in 2010 Portia legally changed her name to Portia Lee James DeGeneres. They live in Beverly Hills with four cats and three dogs.
---
6

Ryan Murphy & David Miller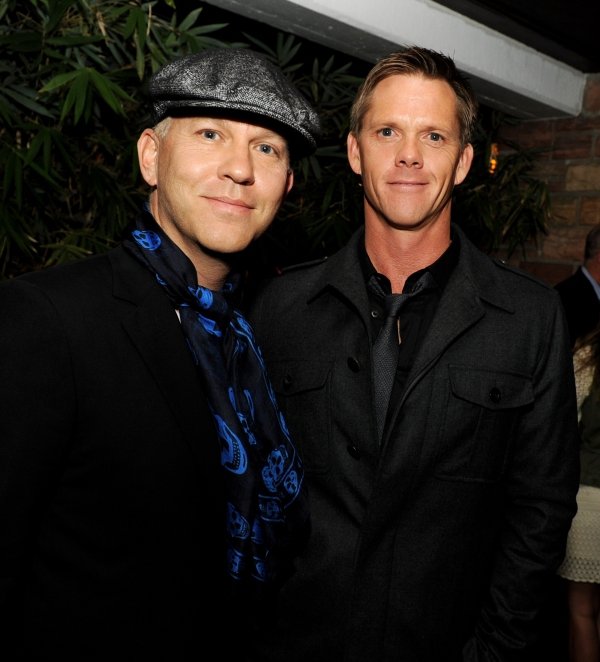 Ryan Murphy, the mastermind behind Glee, American Horror Story and Nip/Tuck, just to name a few, is married to photography David Miller. The two had a son via surrogacy in 2012, called Logan Phineas. The two can often be spotted together, but they do very much like to keep their private lives private.
---
7

John Barrowman & Scott Gill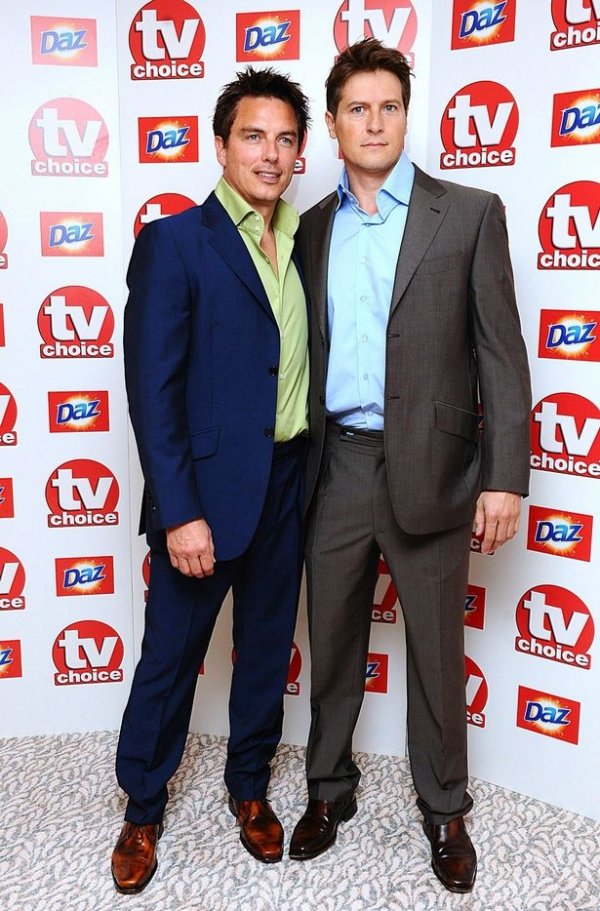 The amazingly talented John Barrowman met his husband, Scott Gill, after Scott went to see him perform in a play. After entering into a civil partnership, they were married in July of 2013. John is extremely outspoken about gay rights and worked with the organisation Stonewall on a campaign to end homophobia in schools.
It goes without saying that these couples are amazing - I for one hope they never split! All of them are wonderful in their support of gay rights and same-sex marriage, helping to push the world in the direction of equality. Who is your favourite famous same-sex couple?
More
---
Comments
Popular
Recent