There are so many celebrities who went to high school together. Before they had big movie or music careers, these stars were just ordinary kids studying in school. Ironically, a lot of Hollywood's biggest names shared hallways and classrooms with each other! Check out some of the celebrities who went to high school together:
---
1

John Krasinski and B.j Novak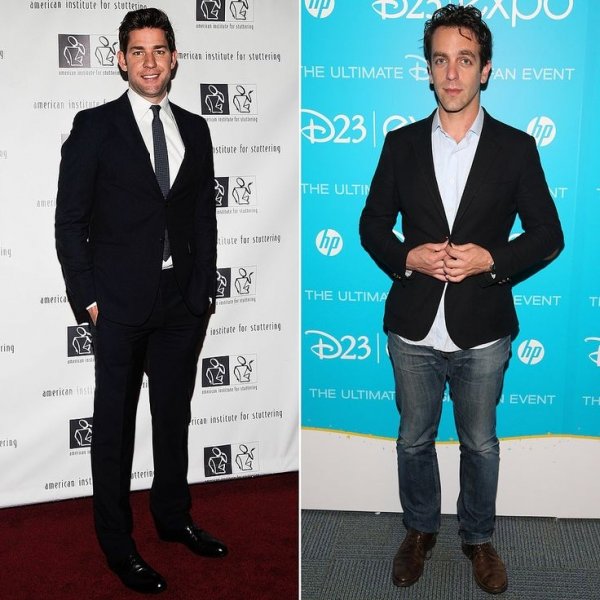 These Office co-stars met at Massachusett's Newton South High School and were even on the same little league team. Who knew? BJ even jokes about how he's the very reason why John got into acting. "I think John started acting as a direct result of my casting him in the senior show," he said. ''So technically, he has me to thank for all of this, right?" These two are just some of many celebrities who went to high school together!
---
2

Cameron Diaz & Snoop Dogg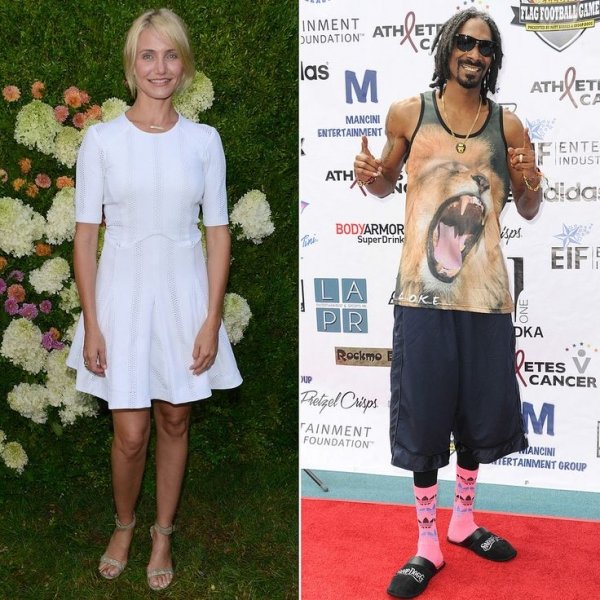 Cameron Diaz and Snoop Dogg both attended Long Beach Polytechnic High School. "He was a year older than me," Cameron said. "I remember him, he was very tall and skinny. He wore lots of ponytails."
3

Baron Davis, Kate Hudson, and Cash Warren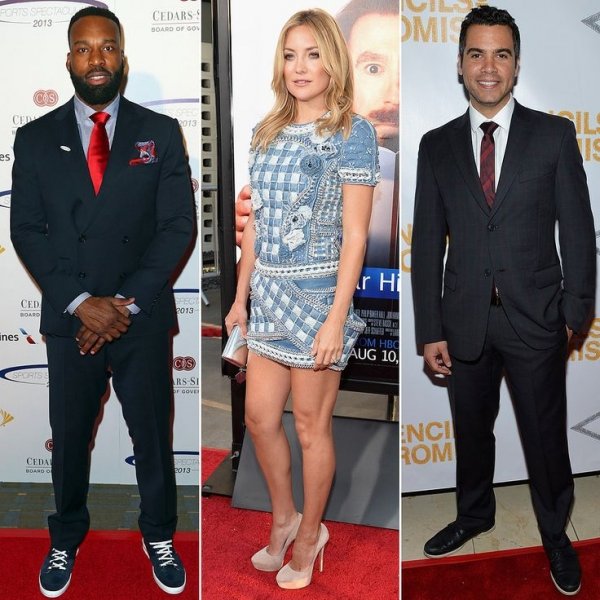 Baron, Kate, and Cash were all students of Crossroads High School in Santa Monica.
---
4

Eddie Redmayne & Prince William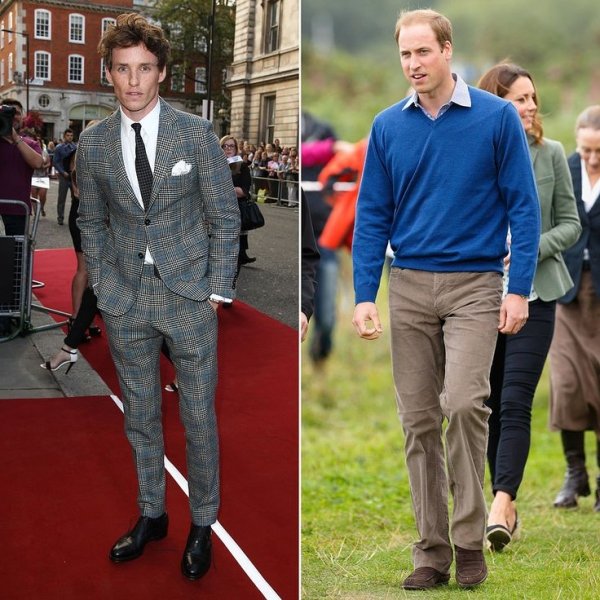 Did you know that Eddie Redmayne and Prince William both attended Eton? It's a prestigious English boarding school. Tom Hiddleston also attended school with the two of them! Talk about a star-studded school.
---
5

Freddie Prinze Jr & Neil Patrick Harris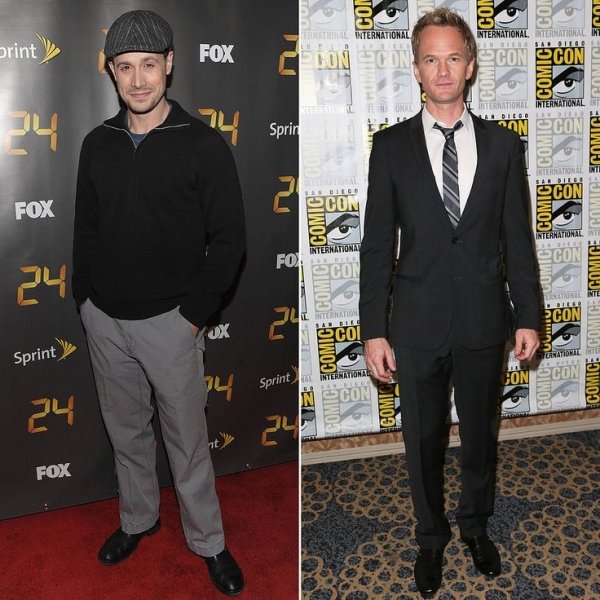 Freddie Prinze Jr. and Neil Patrick Harris attended La Cueva High School in New Mexico but graduated three years apart.
---
6

Jack Antonoff & Scarlett Johansson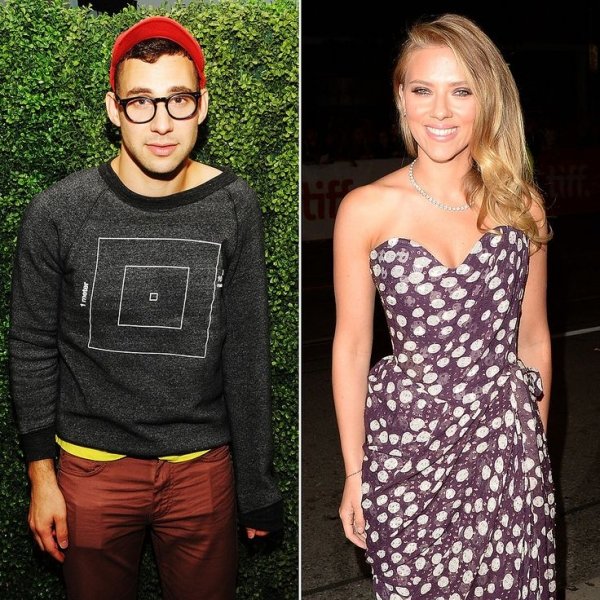 Jack Antonoff (the drummer for the band Fun) and Scarlett Johansson both attended the Professional Children's School in NYC. Not only were the two schoolmates, they also dated for a little while.
---
7

Jennifer Anniston & Chaz Bono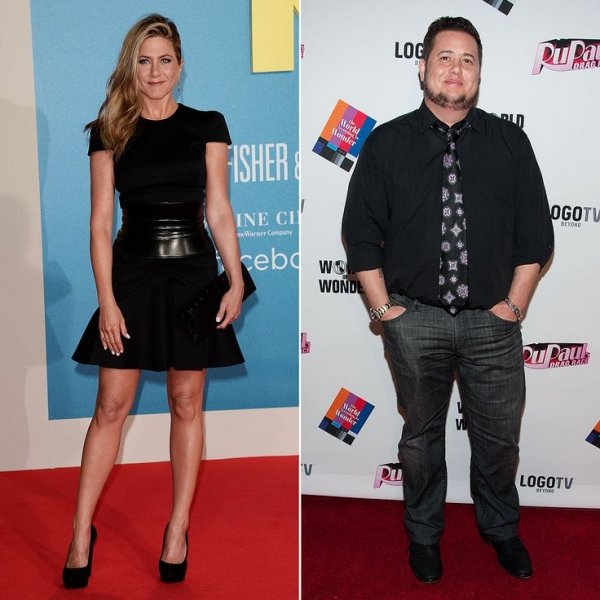 During their high school days, when Chaz Bono was actually Chastity Bono, the two would hang out very often at New York City's High School of Performing Arts.
---
8

Jessie J, Adele & Leona Lewis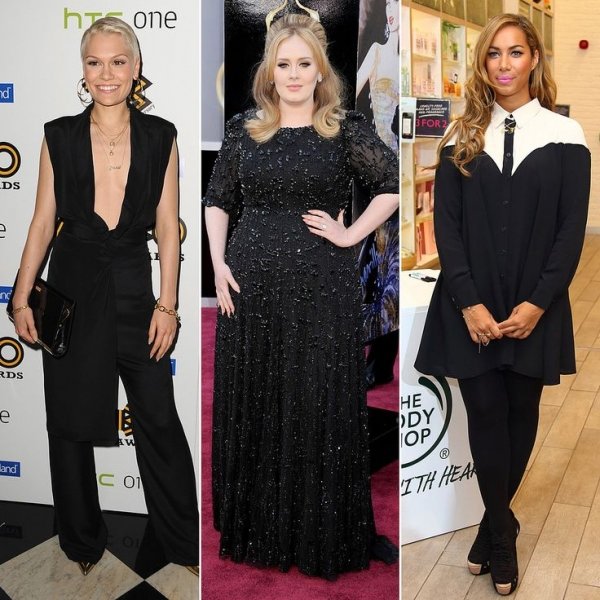 Whoa, can you believe these three powerhouse vocalists all went to high school together? They all started out at the BRIT School in London! "I knew Adele; we were in the same year," says Jessie J. "We used to hang out at lunchtimes and have a little jam. We'd sing songs we'd written or perform whatever we were working on."
---
9

Ed Helms & Brian Baumgartner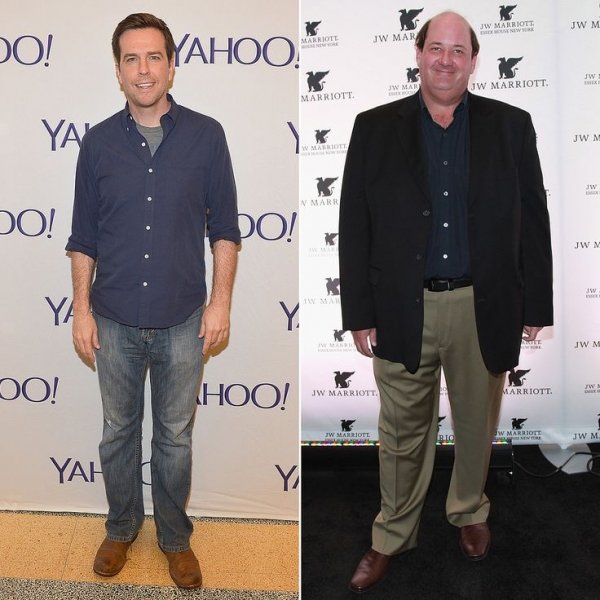 Here's another Office school connection! Ed Helms and Brian Baumgartner were both classmates at The Westminister School. Ed said the two were in a couple of plays together and that Brian is "nothing like Kevin," the character he played on NBC's The Office.
---
10

Nicky Hilton & Lady Gaga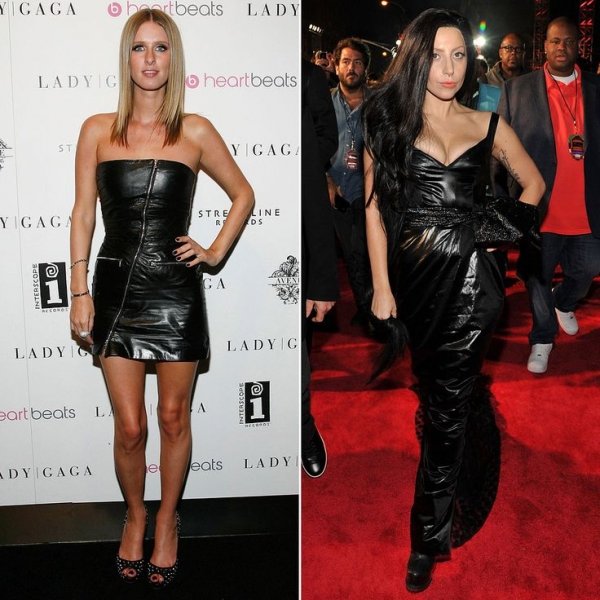 Nicky Hilton and Lady Gaga were classmates at the Convent of the Sacred Heart in NYC. Do you think the two would've hit it off during their high school days?
---
11

Lauryn Hill & Zach Braff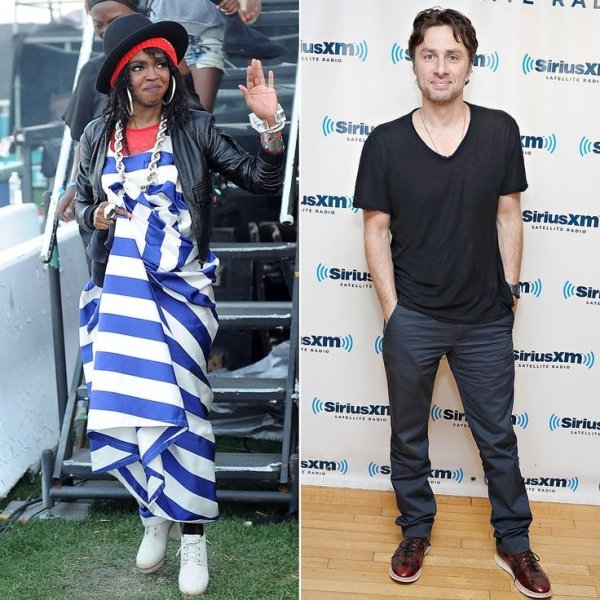 Lauryn and Zach both attended New Jersey's Columbia High School! They were pretty friendly and Lauryn was even invited to the Scrubs star's bar mitzvah. How random and cool is that?!
---
12

Lena Dunham, Jemima Kirke & Paz De La Huerta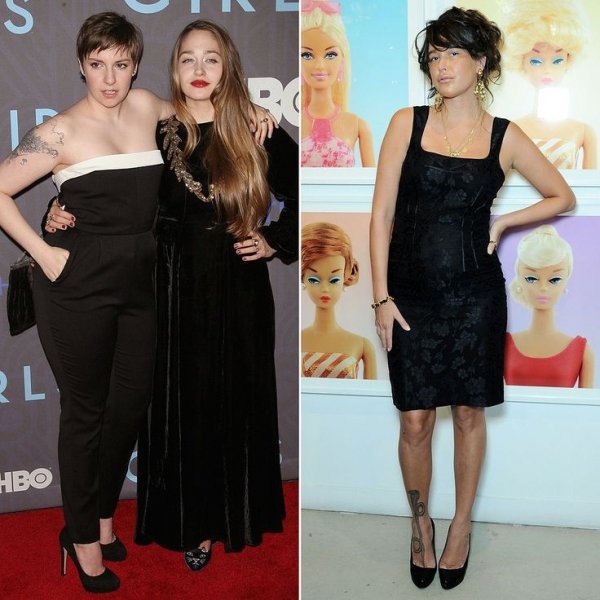 Girls co-stars Lena and Jemima were high school buddies but Boardwalk Empire's Paz de la Huerta also happened to be a fellow student at St. Ann's School in New York. Jemima has even said that she considered Paz her best friend during her high school days.
---
13

Tupac Shakur & Jada Pinkett Smith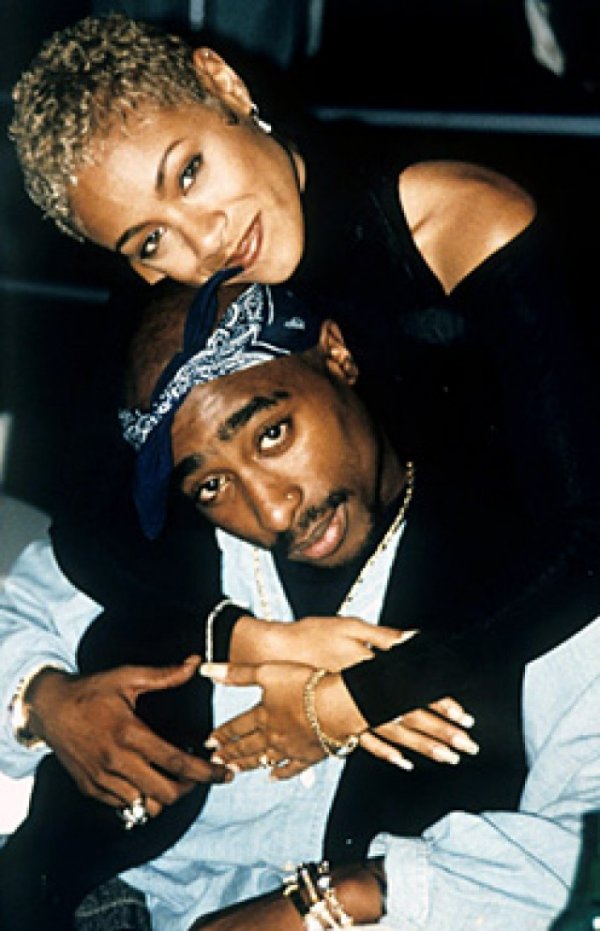 Tupac and Jada both attended the Baltimore School for the Arts in Maryland together and were actually quite close. The two even made a silly video together at the King's Dominion amusement park in Virginia, lip-syncing to her future husband Will Smith's single 'Parents Just Don't Understand.' Crazy, right? Did you know that Tupac was dating Parks & Recreations' Rashida Jones' sister?
Well, there you have it. Surprisingly, these are just some of many awesome celebrities who just so happened to attend high school together! Were you surprised by any of the names on this list?
---
Comments
Popular
Related
Recent