With so much emphasis today on a dazzling white smile, here are my best female celebrity smiles. Having a beautiful smile is important for everyone in all walks of life, and especially so for those in the spotlight. My choices for best female celebrity smiles may not match up with yours, and in truth, when I decided on going with only 17, there were tough decisions to be made. What do you think of my picks?
---
1

Charlize Theron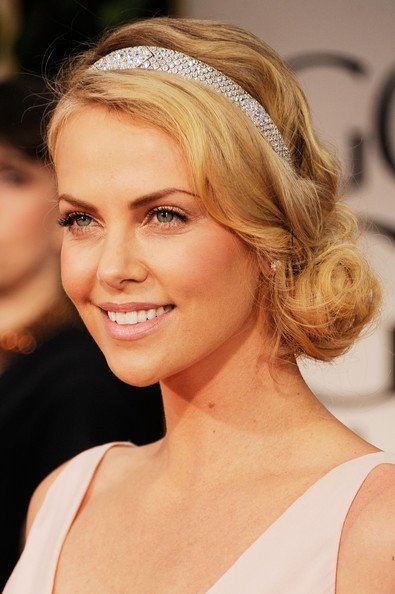 It doesn't matter which hairstyle Charlize is currently sporting; they all look fabulous paired with her insanely beautiful smile. She's such a fabulous looking woman, and in my opinion, I think she has one of the best female celebrity smiles of all time.
---
2

Jennifer Lopez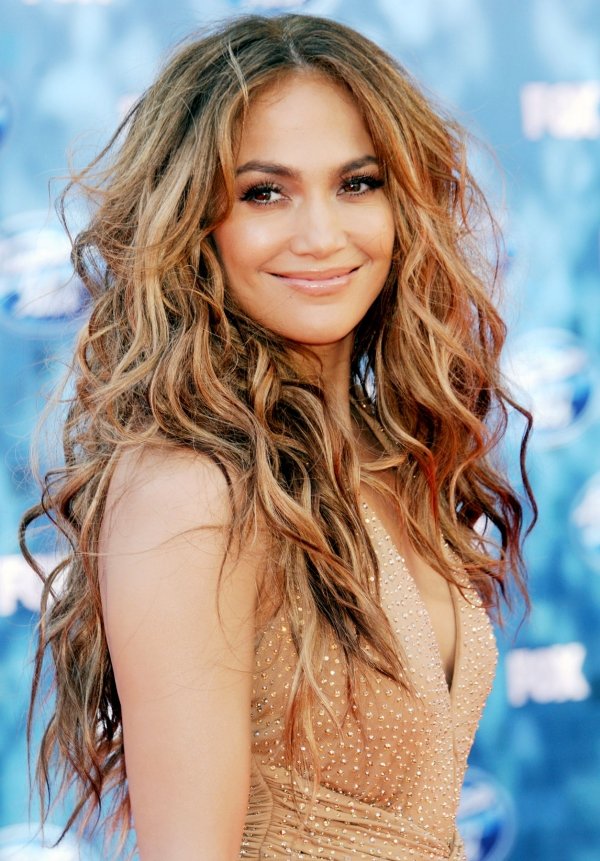 JLo is such a sexy woman and performer, but when you see her smiling, she's just the girl next door. More than any other celebrity I can think of, Jennifer looks so different when she's smiling to when she's not. I think she just gets better looking as she ages. She seems to simply adore being a mom.
---
3

Julia Roberts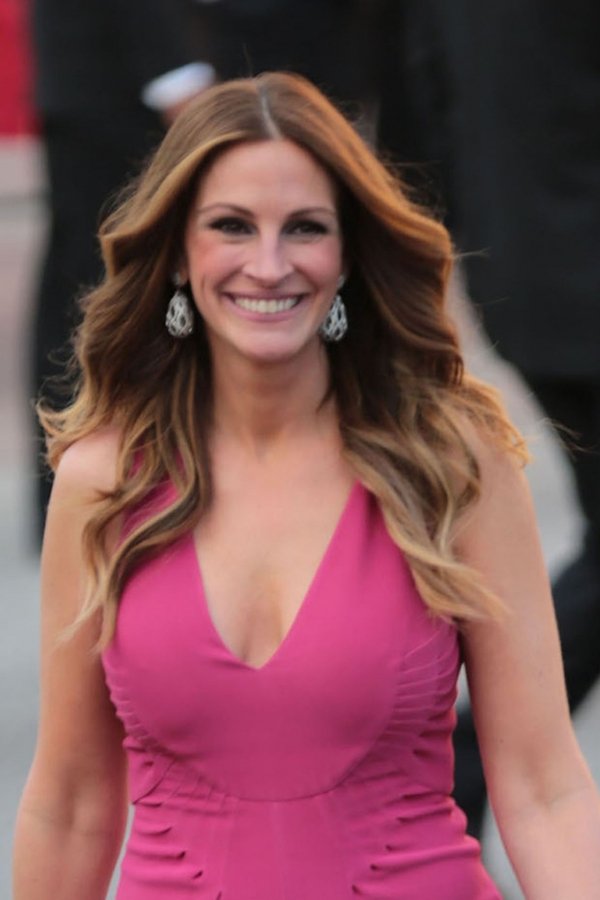 There couldn't be a celebrity smile list without including Julia. She won us over with her smile in one terrific movie after another. This pretty woman's smile is just infectious. Next time you watch one of her movies and she's smiling, I'll bet you're smiling too.
---
4

Catherine Zeta-Jones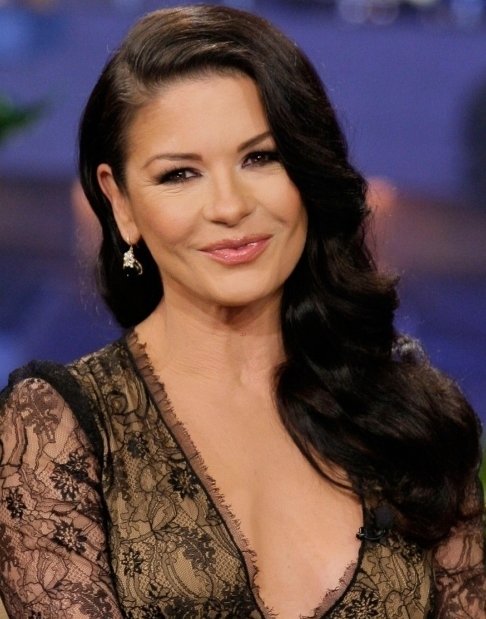 I first saw Catherine in The Mask of Zorro, and I thought (like millions of others) that she was an incredible beauty and one to watch. When she's on the big screen, you just can't take your eyes off her and in print, her stunning smile lights up the page.
---
5

Kate Hudson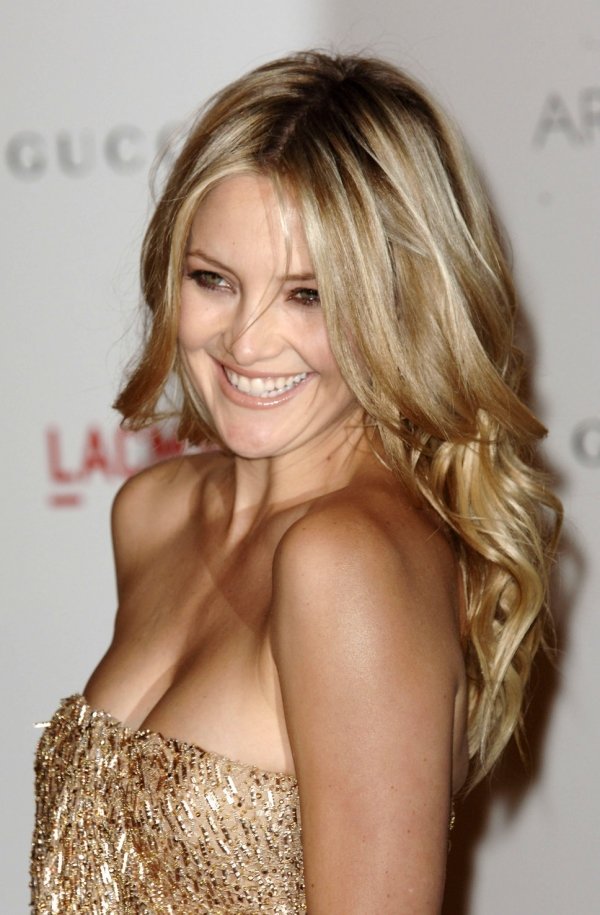 Kate has to be one of the cutest gals in Hollywood. Her smile just illuminates her entire face. I've long been a fan of mom Goldie Hawn, but I think Kate is even more adorable and will continue to have a great career.
---
6

Jessica Alba
When you think of female celebrities, Jessica stands out as a natural beauty. She's considered a sex symbol, but I don't get that vibe from her at all. Rather, I see Jessica in the roles she most loves, that of a wife, mother, and the founder of The Honest Company.
---
7

Kate Beckinsale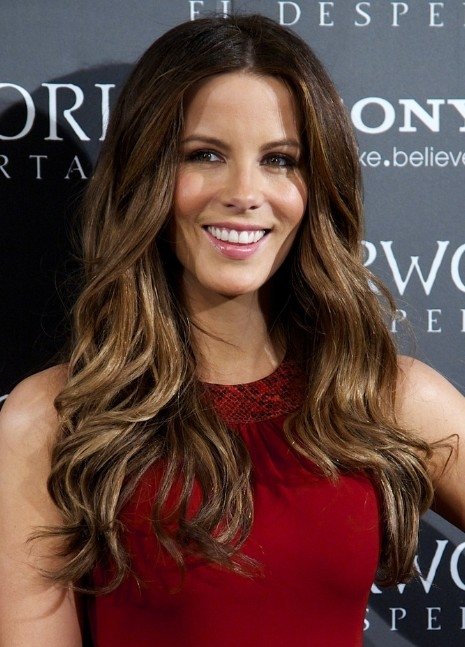 Kate has brought her lovely smile to America from London, England where she was born. She keeps busy with numerous acting roles and plenty of charitable works. Don't write Kate off as just another pretty face; she was a Modern Languages student at university before taking up acting full time.
---
8

Farrah Fawcett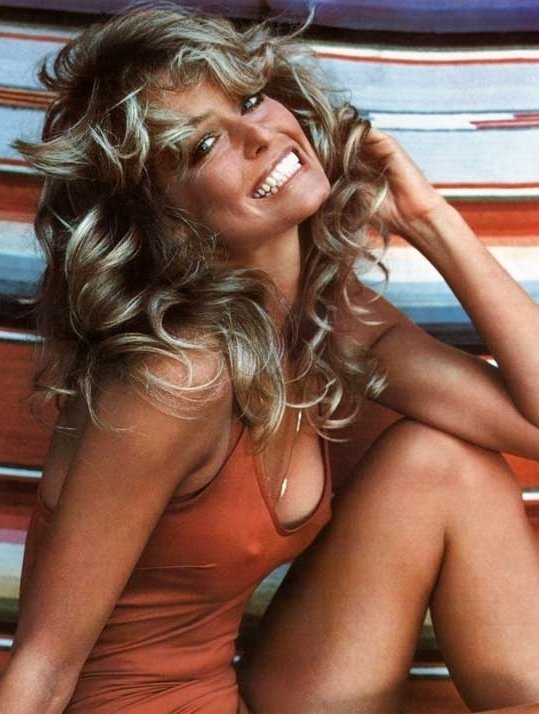 That hair! That poster! That incredible smile! To me, Farrah was always the poster girl for being fit and fabulous. She left us way too early, but this Angel is now in heaven.
---
9

Rihanna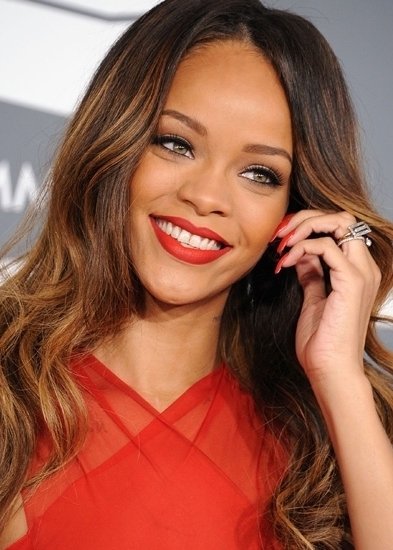 As a brunette or red head, and every other color she has experimented with, the one constant besides her singing talent is her gorgeous smile. As hot as she looks, there's still a vulnerability about her that draws you in. Rihanna is a very giving person and has been involved with a large number of charities.
---
10

Shania Twain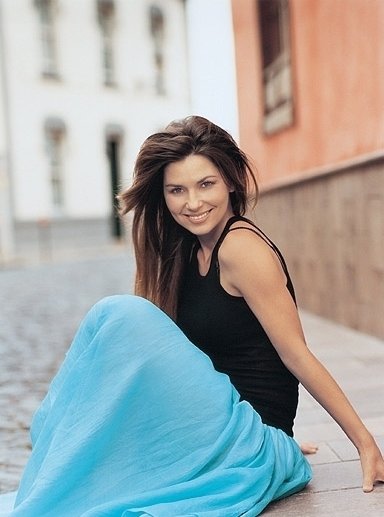 When she sang "Man! I feel Like a Woman!" that was certainly a statement song and did she ever look hot in that hat and black & white get up. Now, I'll be honest, I don't think Shania has a great voice, but she has a great voice for the type of songs she sings and she's a great performer. Did I mention she has a great smile?
---
11

Christie Brinkley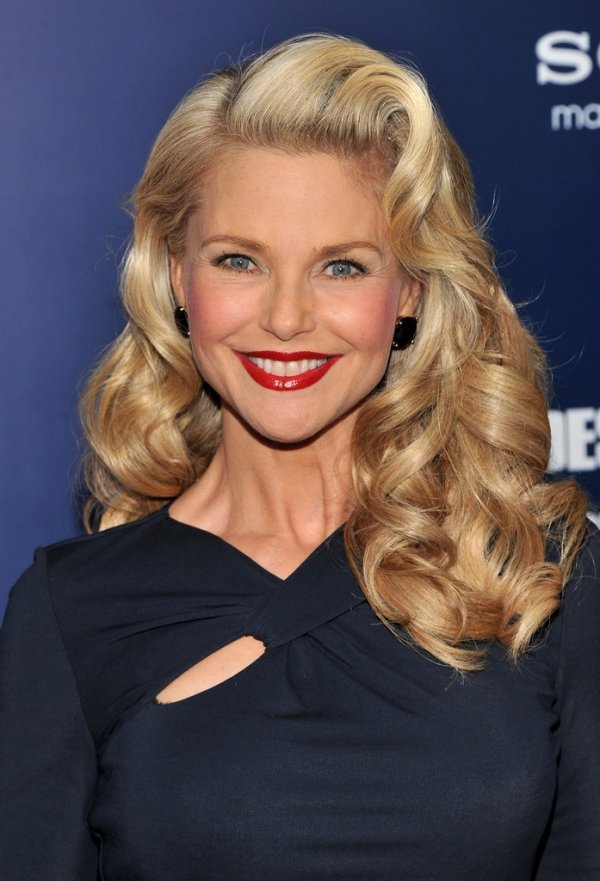 She's on TV all the time selling that Total Gym, and she's probably sold millions of 'em. But the Christie I'm celebrating today is the girl with the pearly white smile and a heart of gold. Christie is actively involved in at least 20 charities.
---
12

Oprah Winfrey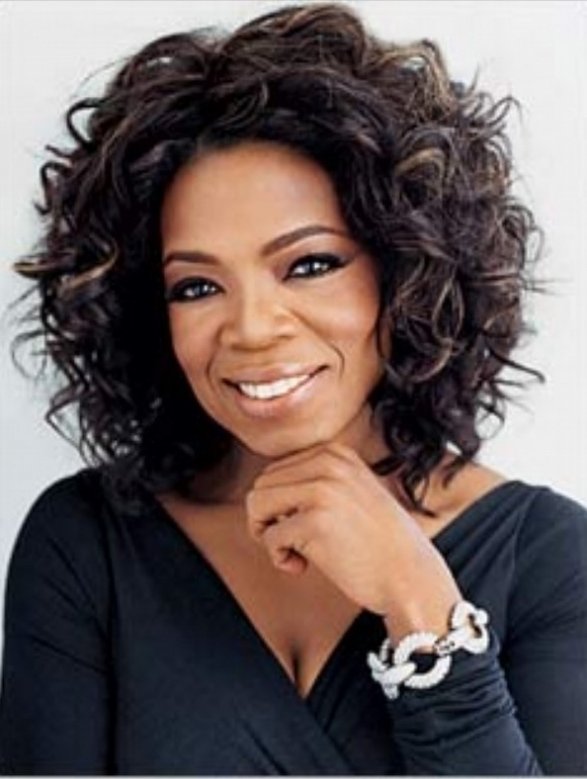 Wow, it's hard to find a picture where Oprah isn't smiling. Sure, you can say you'd be smiling all the time if you had her bank account, but Oprah is such a giving person. She's involved with many charities and a few foundations that bear her name.
---
13

Gwyneth Paltrow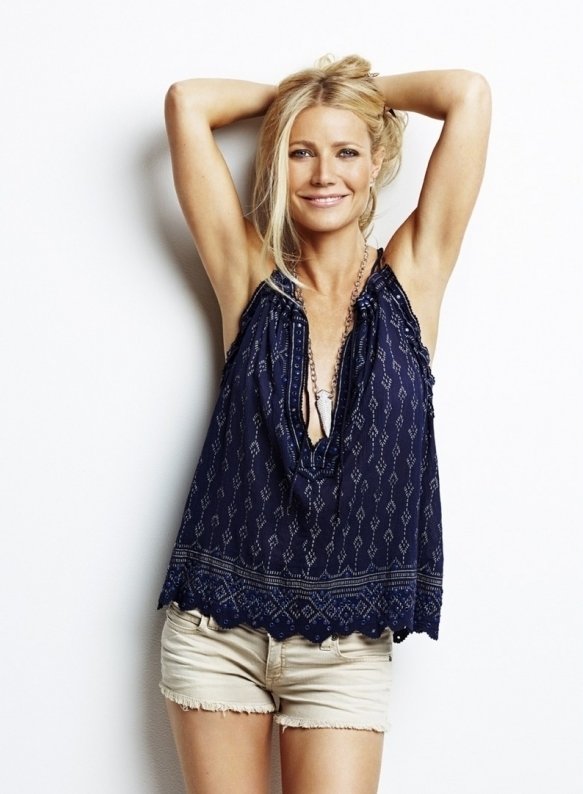 You won't find that much of a difference if you look at images of Gwyneth through the years. Always with the wide smile and a few varying lengths of blonde hair, with my favorite just hitting her shoulders or shorter. It doesn't matter; she's a timeless beauty.
---
14

Britney Spears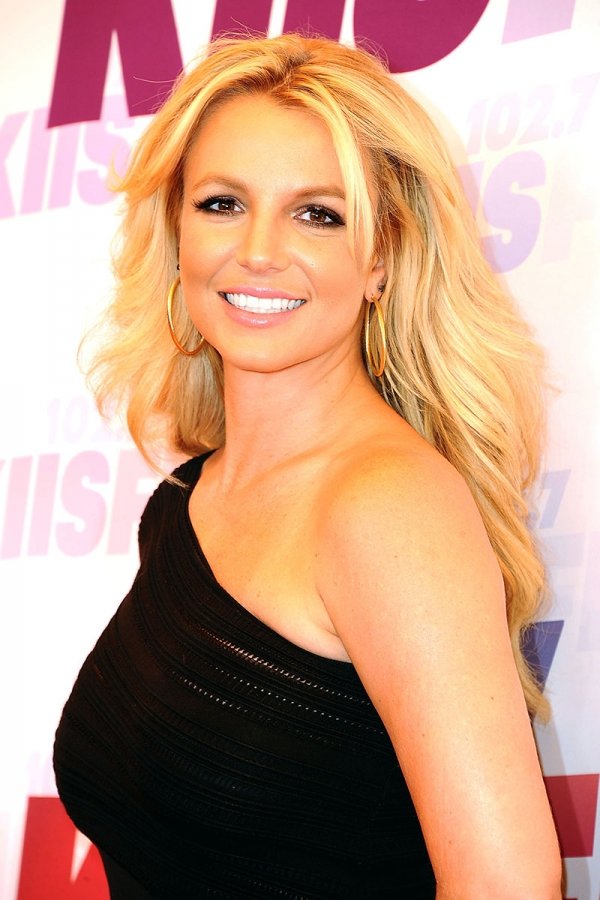 Britney's smile, when she was young and captivating, could almost rival Farrah's. Today, there's almost something desperate about it, which makes me sad, because I thought she was just an exceptional looking young woman. Still, worth a spot on this list for old times' sake.
---
15

Sandra Bullock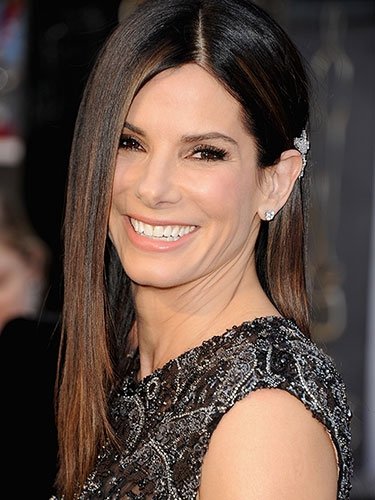 In contrast to Britney, Sandra just gets better and better. Such a beautiful spirit and such a beautiful smile. Long ago, I read that Sandy loves to salsa dance and since that's something that I also love, I know if I could just meet her, we'd be BFFs. Call me, Sandy!
---
16

Eva Longoria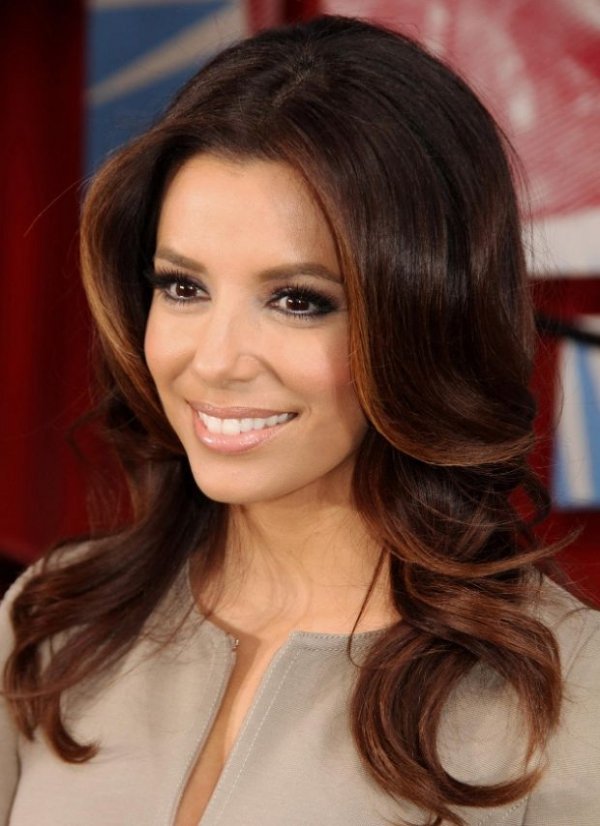 Can I just say I love her in the Sheba cat food commercials? Hot! Hot! Hot! Eva's smile just beams with good will. She's such a philanthropic person. The Eva Longoria Foundation helps Latinas build better futures and she's involved with over 35 charities.
---
17

Shirley Temple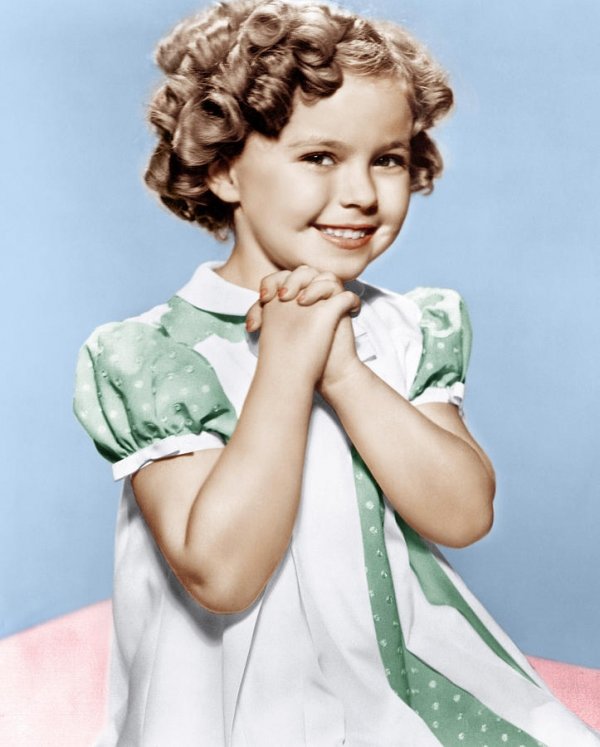 Shirley's smile lit up the world. Of course, there have been other popular child stars, but Shirley Temple was beloved by a nation in the midst of the Great Depression. Now, I'm not a morning person, but I love her Early Bird video, which you can watch on YouTube. I promise you'll smile.
Keeping this list to only 17 names is not easy, but a girl's gotta get her beauty sleep, especially when she's not an early bird. So tell me, which of your favorite celebrities with a knockout smile did I leave out? Is there anyone here you think I should have skipped?
More
Comments
Popular
Recent