In the world of show business sometimes a name change is called for because someone else already has that name. Other times, a name needs to be shorter, or maybe just easier to pronounce. Sometimes it's just because a real name doesn't have "star quality". Whatever the reason, let's take a look at the real names of celebrities:
---
1

Audrey Hepburn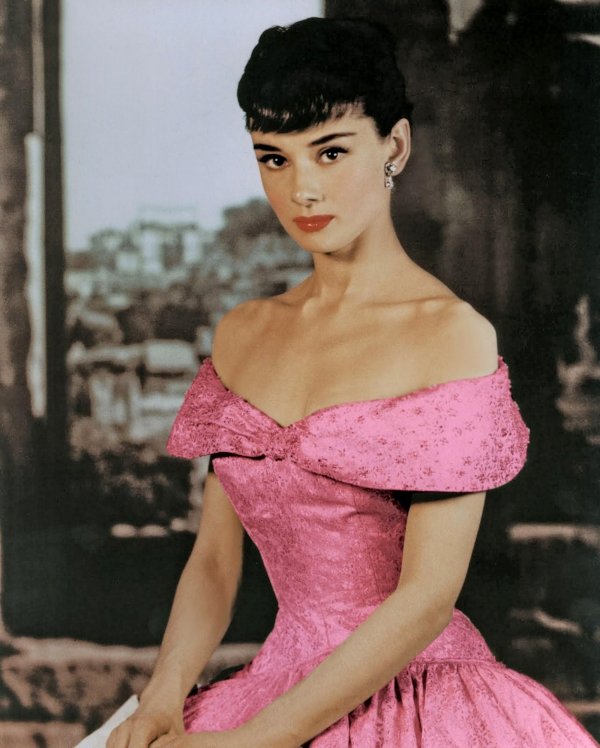 Glamorous, sophisticated, elegant and a style icon. Her changed name suits her. Maybe not so much her real name?
Real Name: Edda Kathleen vanHeemstra Hepburn-Ruston
---
2

Meg Ryan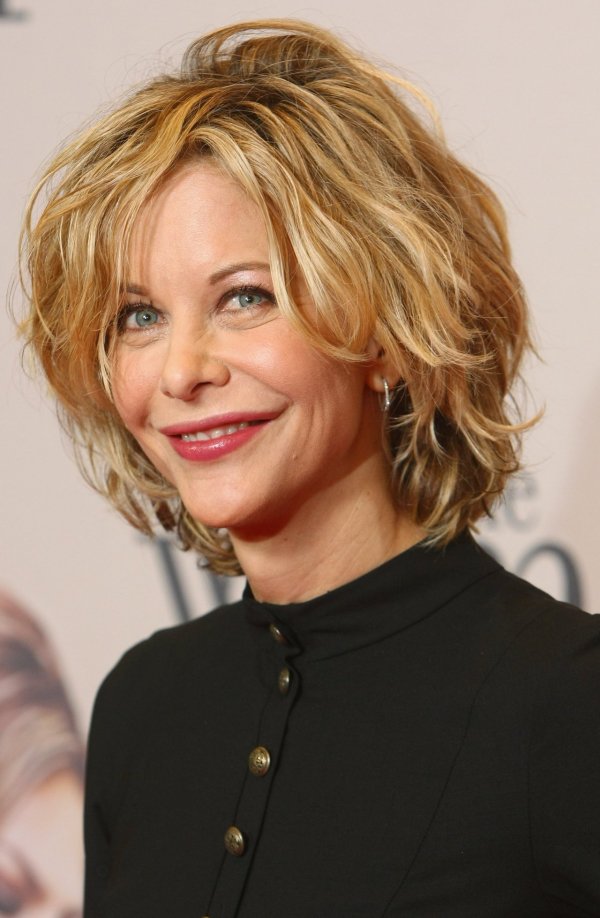 Hollywood actress and star of classics like When Harry Met Sally, Sleepless In Seattle and You've Got Mail.
Real Name: Margaret Mary Emily Anne Hyra
---
3

JASON DERULO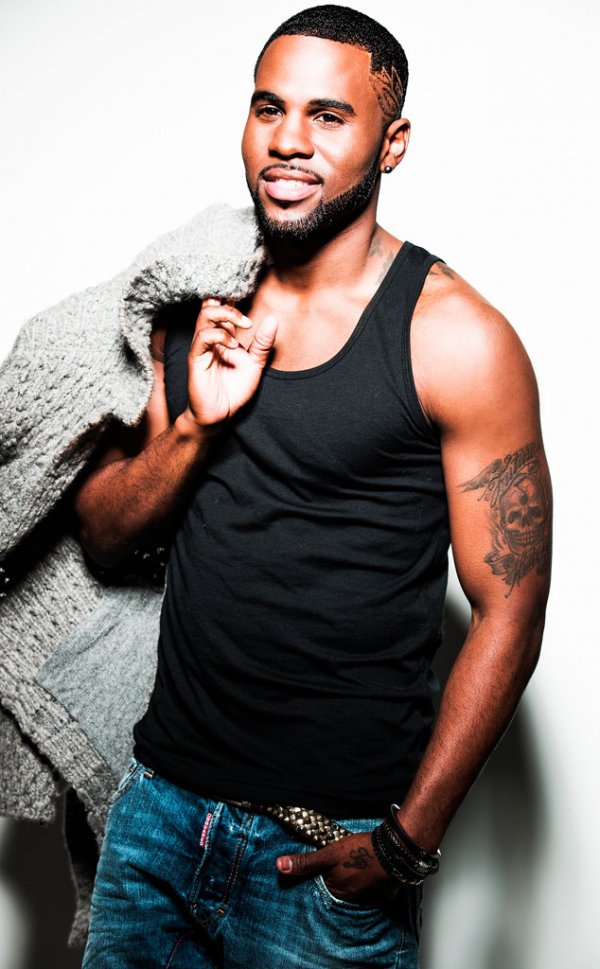 This superstar R&B singer made his surname a little more simple for us to handle.
Real Name: Jason Desrouleaux
---
4

Lily James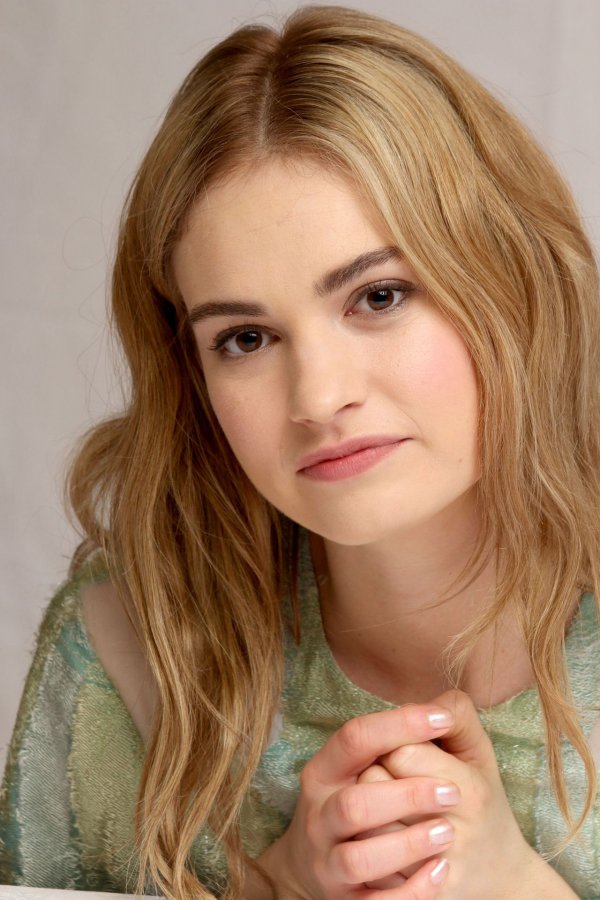 Recent star of Disney's Cinderella remake and much loved cast member of Downton Abbey.
Real Name: Lily Chloe Ninette Thomson
---
5

Reese Witherspoon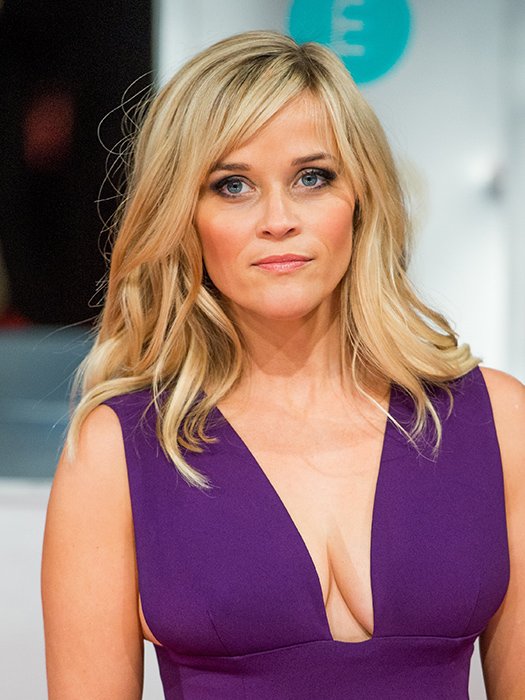 Oscar winning actress for the Johnny Cash biopic Walk The Line, and star of the Legally Blonde films.
Real Name: Laura Jeanne Reese Witherspoon
---
6

KATY PERRY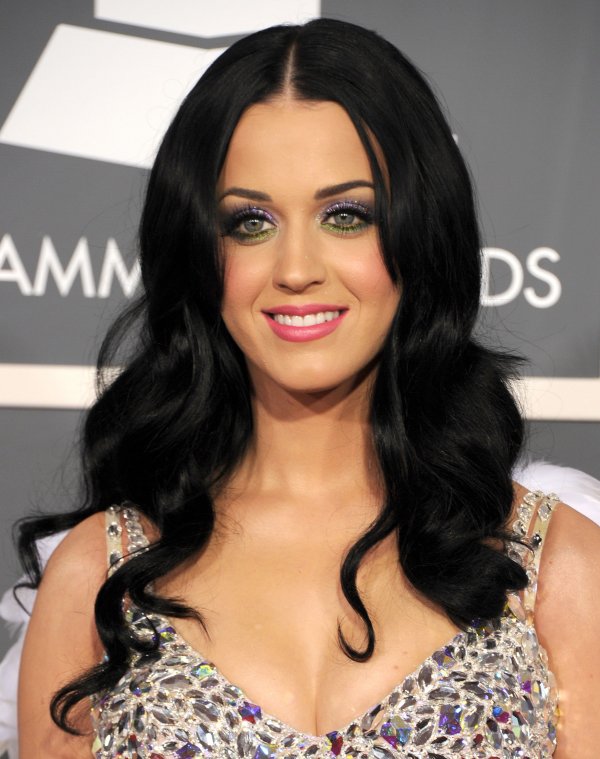 American pop star who rose to fame with her hit song I Kissed A Girl. One of the most followed people on Twitter.
Real Name: Katheryn Elizabeth Hudson
7

ELTON JOHN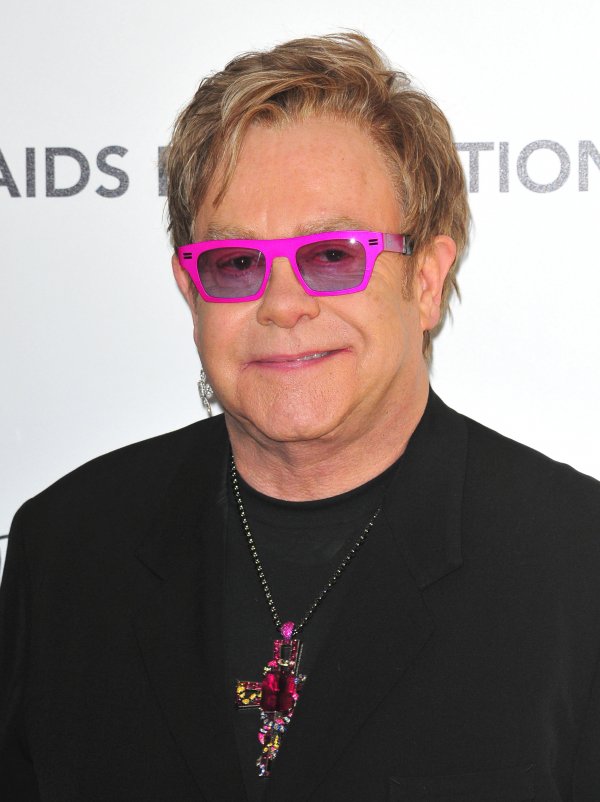 Legendary British singer songwriter whose biggest hits include Your Song, I'm Still Standing and Candle In The Wind.
Real Name: Reginald Kenneth Dwight
---
8

Nina Dobrev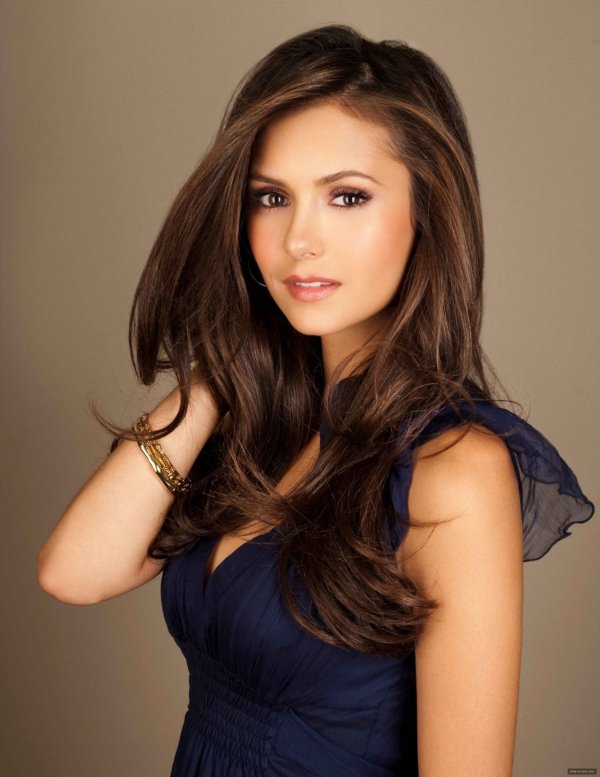 Bulgarian Canadian model and actress who starred as Mia Jon on Degrassi: The Next Generation.
Real Name: Nikolina Konstantinova Dobreva
---
9

Whoopi Goldberg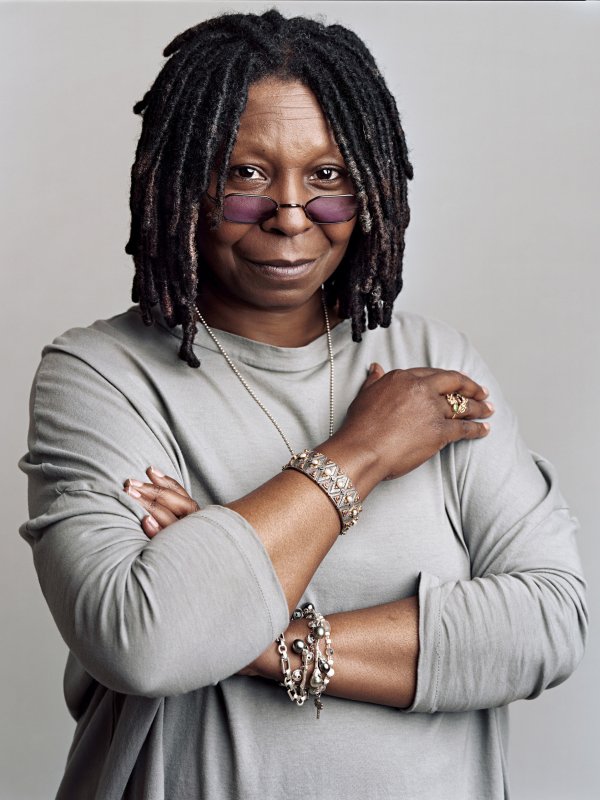 American treasure, comedian and actress who won an Oscar for her role in the supernatural romance Ghost.
Real name: Caryn Elaine Johnson
---
10

CALVIN HARRIS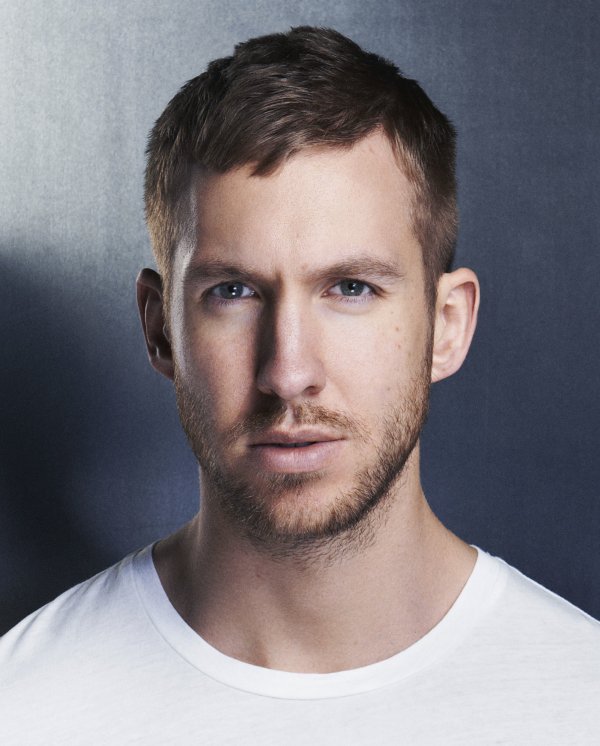 Scottish born singer and DJ who is currently making waves with a successfully residency in Las Vegas.
Real Name: Adam Richard Wiles
---
11

Demi Moore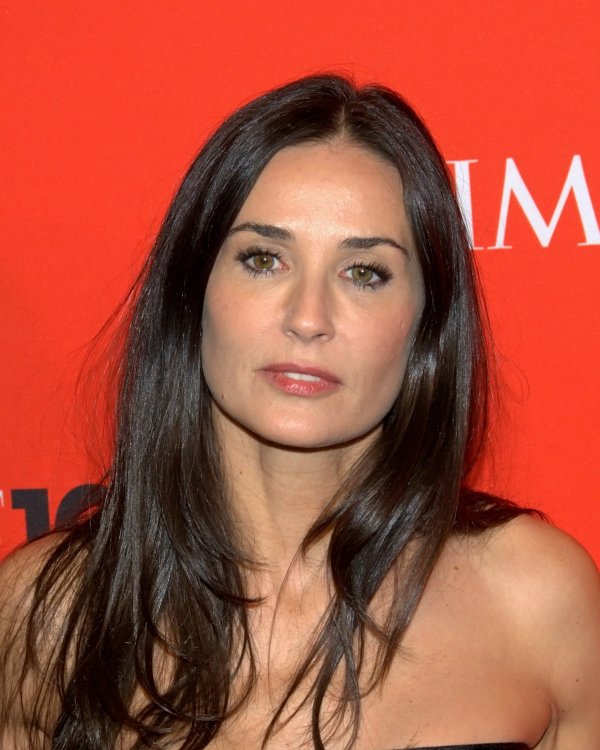 Another actress who starred in Ghost, has previously been married to both Bruce Willis and Ashton Kutcher.
Real Name: Demetria Gene Guynes
---
12

MACKLEMORE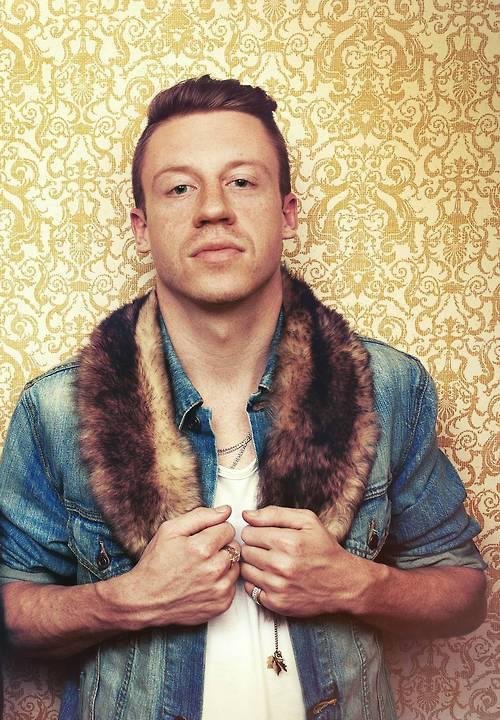 American rapper whose song Thrift Shop become a global sensation in 2013.
Real Name: Ben Haggerty
---
13

Fergie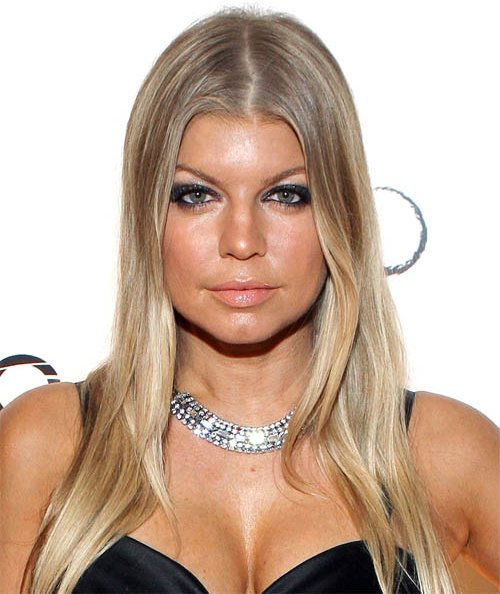 A former child star who became best known as the only female member of American hip-hop group Black Eyed Peas.
Real Name: Stacy Ann Ferguson
---
14

NICOLAS CAGE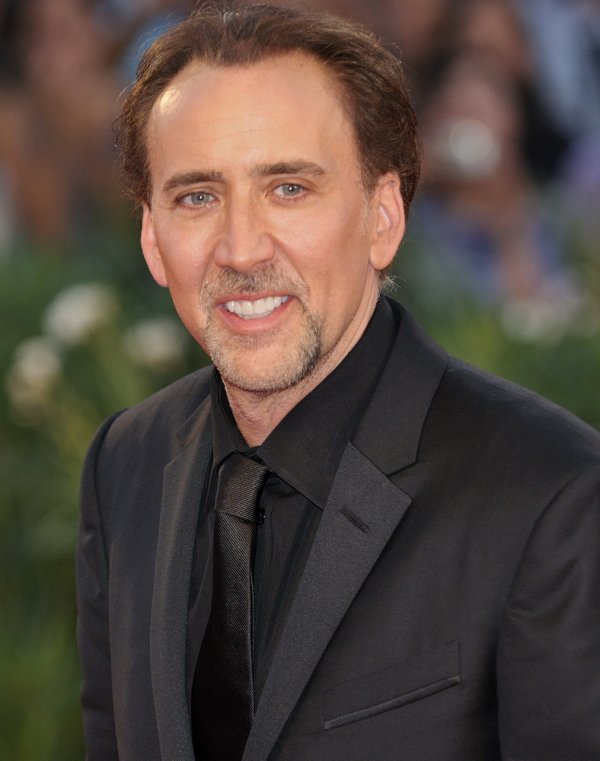 Oscar winning actor whose wacky performances in multiple movies has gained him a strong cult following.
Real Name: Nicolas Kim Coppola
---
15

Shania Twain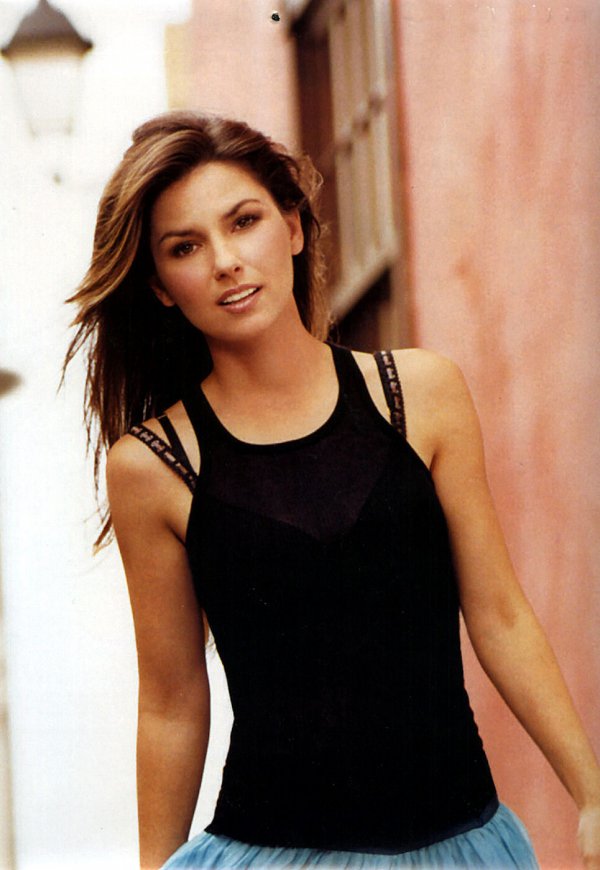 You would never have guessed that Shania Twain's real name was so different to her catchy stage name.
Real Name: Eileen Regina Edwards
---
16

Theo James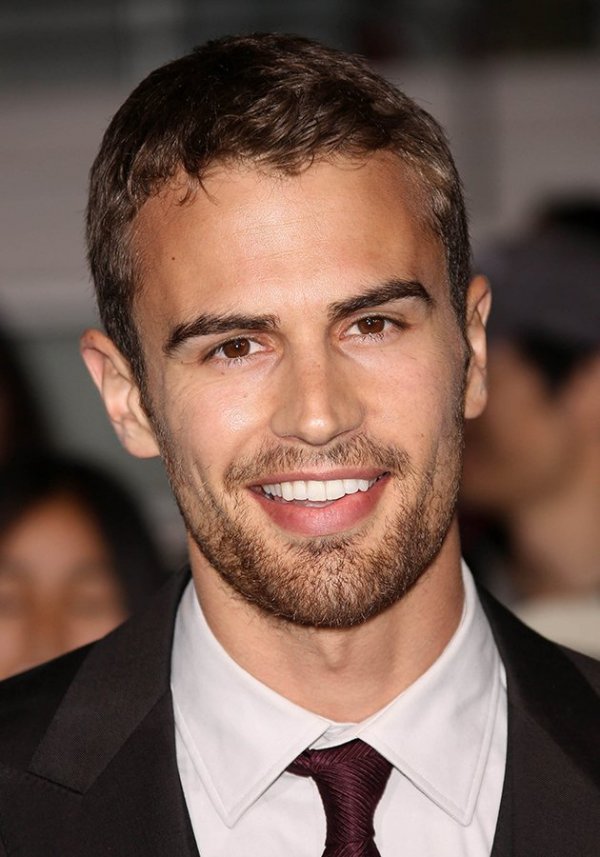 One of the hottest young actors around right now, most well known for his role as Four in the Divergent series.
Real Name: Theodore Peter James Kinnaird Taptiklis
---
17

Julianne Moore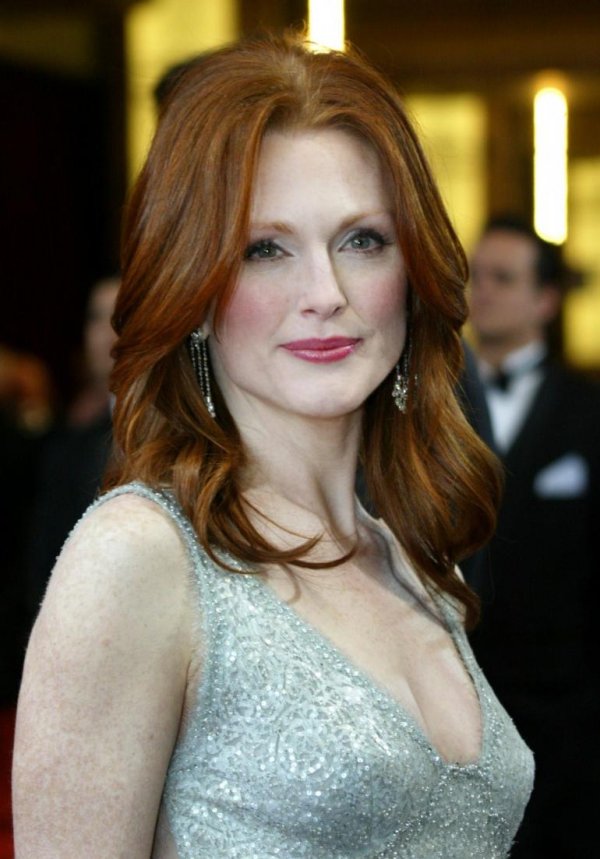 One of America's greatest working actresses, who recently won a Best Actress Oscar for her performance in Still Alice.
Real Name: Julie Anne Smith
---
18

Mila Kunis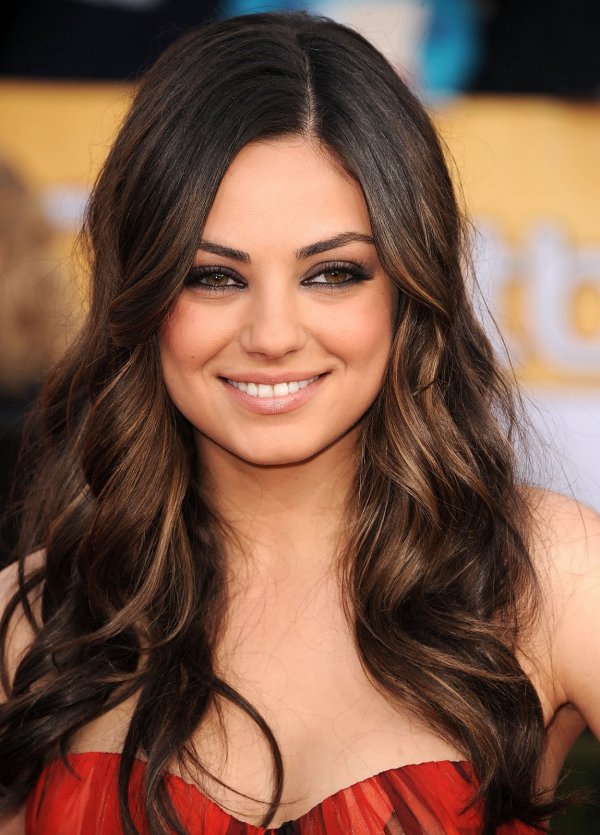 A Ukrainian born American actress who rose to fame in That 70s Show and has appeared in Black Swan, Jupiter Ascending and Family Guy.
Real Name: Milena Markovna Kunis
---
19

Jessie J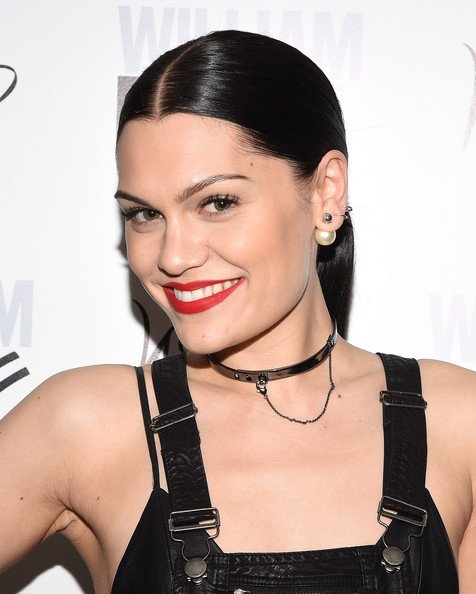 British singer, known for her hit songs Bang Bang and Price Tag. Has previously been a judge on The Voice UK.
Real Name: Jessica Ellen Cornish
---
20

KIM CATTRALL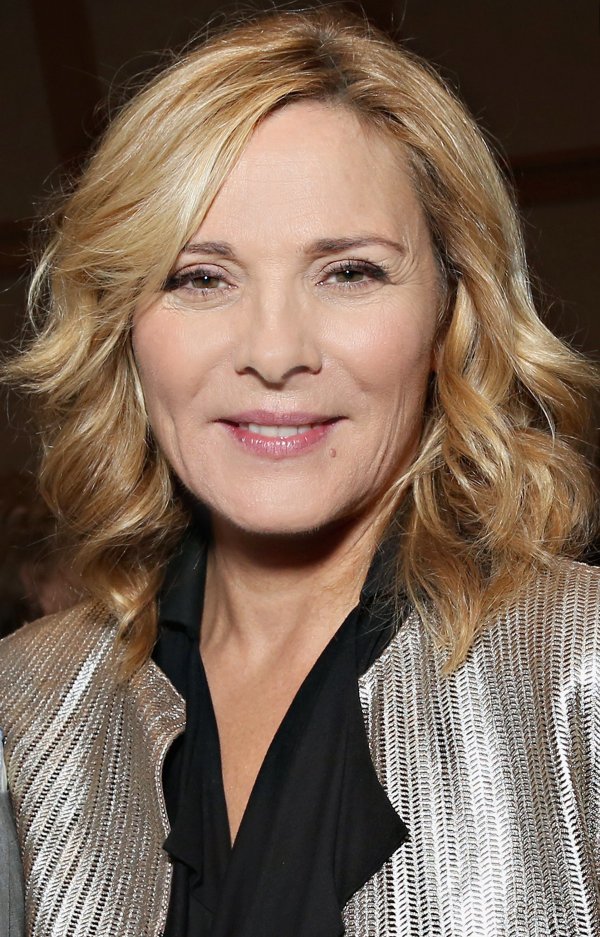 Sex in The City's Samantha was born in Liverpool, England and raised in Canada.
Real Name: Clare Woodgate
---
21

Helen Mirren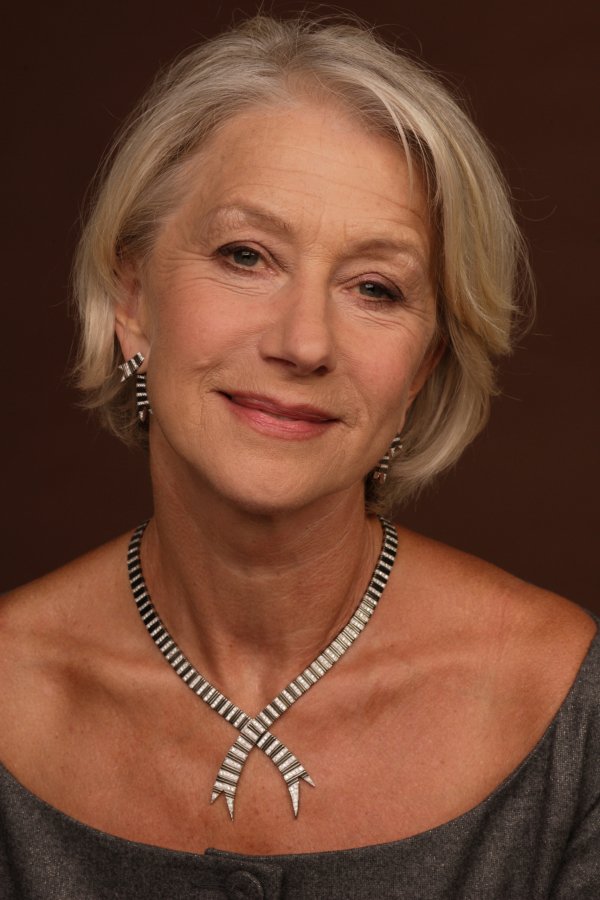 Oscar winning British actress who won dozens of awards for her role as the Elizabeth II in The Queen.
Real Name: Ilyena Lydia Mironoff
---
22

Kit Harington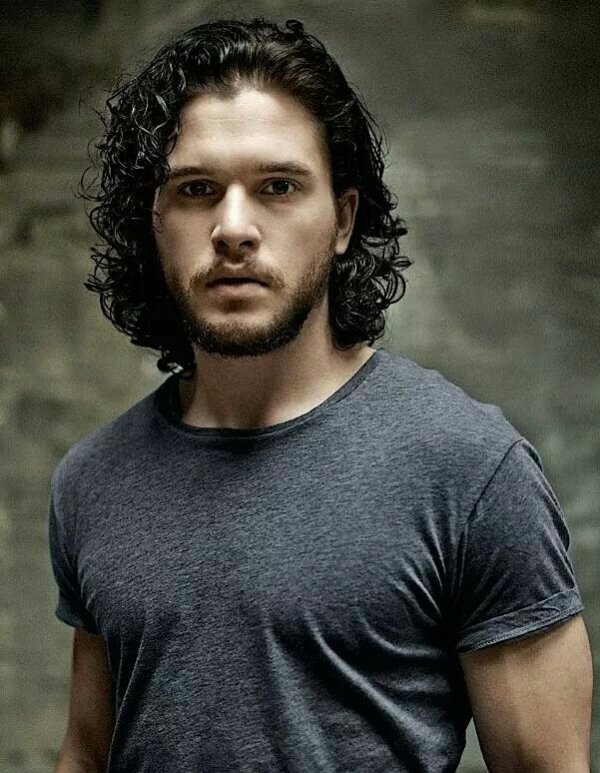 Young British acting star, best known for playing the role of Jon Snow in HBO's Game Of Thrones.
Real Name: Christopher Catesby Harington
---
23

Missy Elliott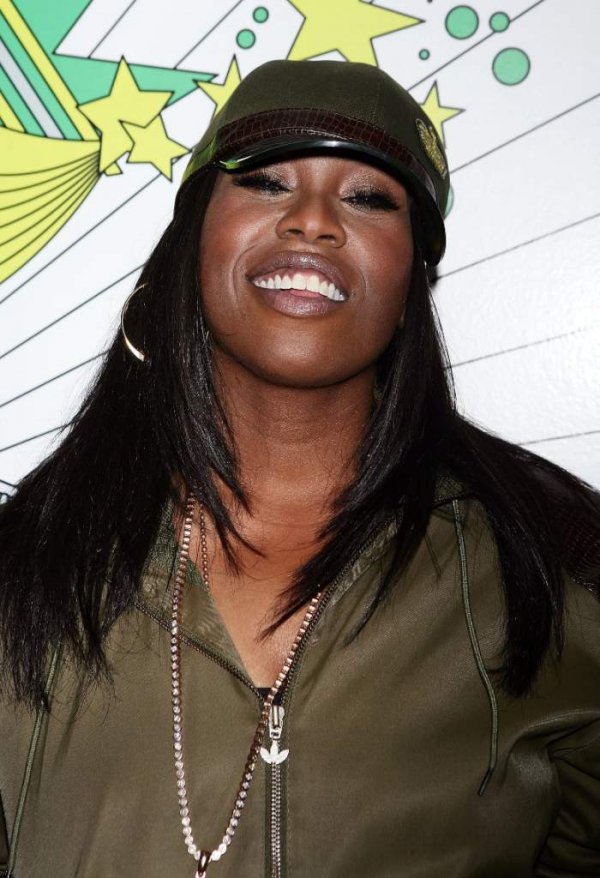 American hip-hop legend, responsible for One Minute Man, Get Your Freak On and Gossip Folks.
Real Name: Melissa Arnette Elliott
---
24

CHARLIE SHEEN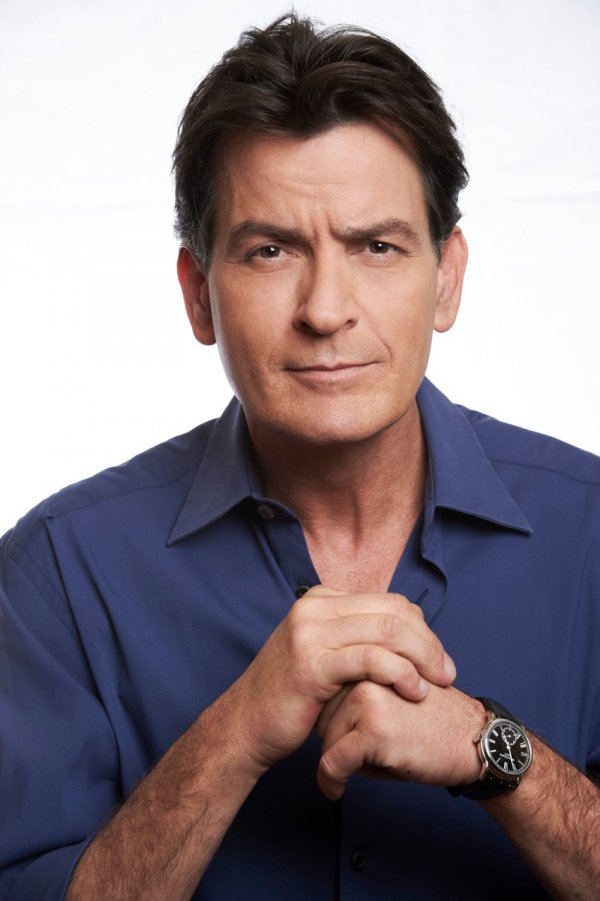 American actor and former star of Two And A Half Men. Son of Martin Sheen and brother of Emilio Estevez.
Real Name: Carlos Irwin Estevez
---
25

Jamie Foxx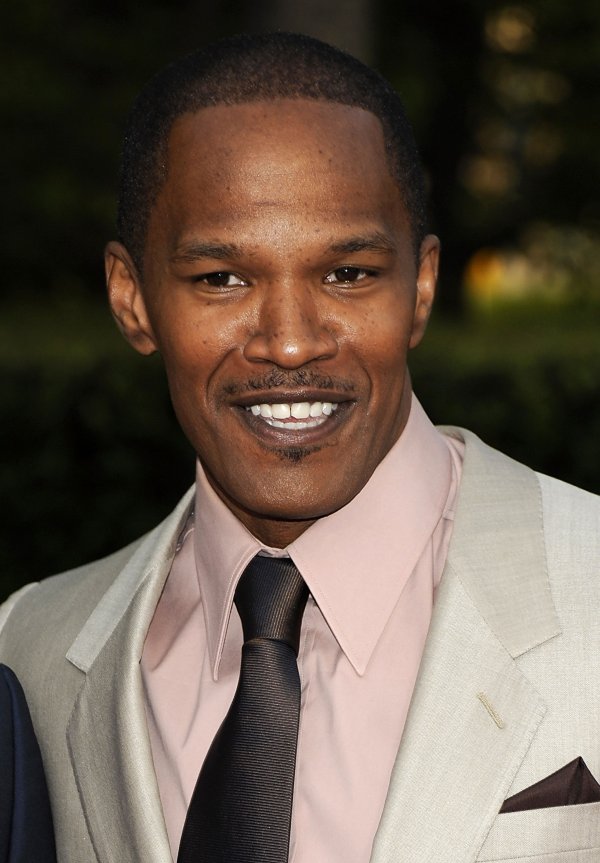 An American singer turned actor who applied both his professions to Oscar winning effect in the biopic Ray.
Real Name: Eric Marlon Bishop
---
26

GENE SIMMONS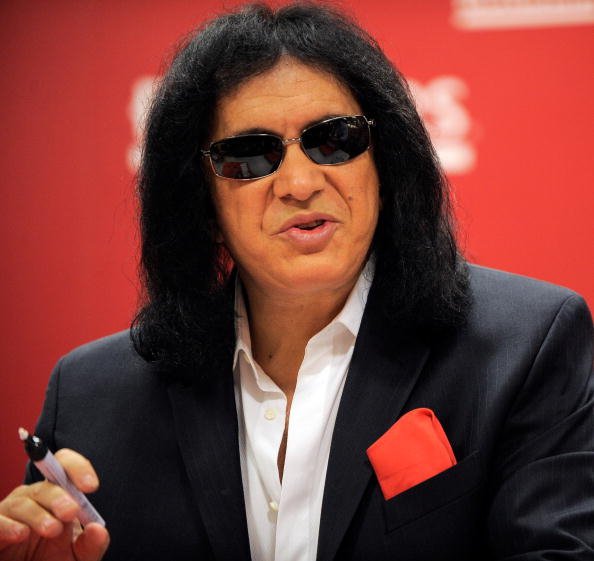 The front man of the scariest rock band in the world - Kiss.
Real Name: Chaim Witz
---
27

Stevie Wonder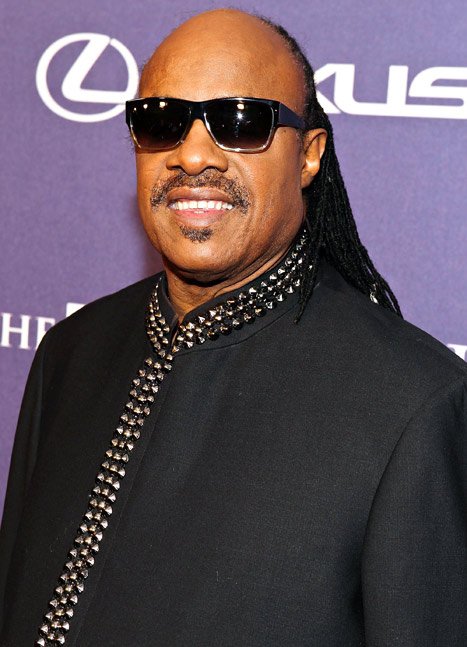 American singer who is famously blind, singer of classic songs like I Just Called To Say I Love You and Superstition.
Real Name: Stevland Hardaway Judkins
---
28

NATALIE PORTMAN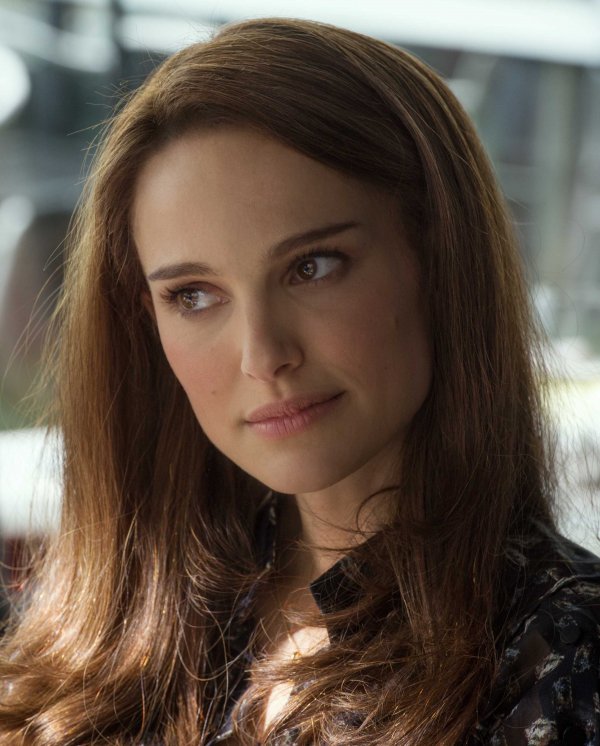 Oscar winning actress whose performances include Padme in the Stars Wars prequels and the lead character in Black Swan.
Real Name: Natalie Hershlag
---
29

Kelly Rowland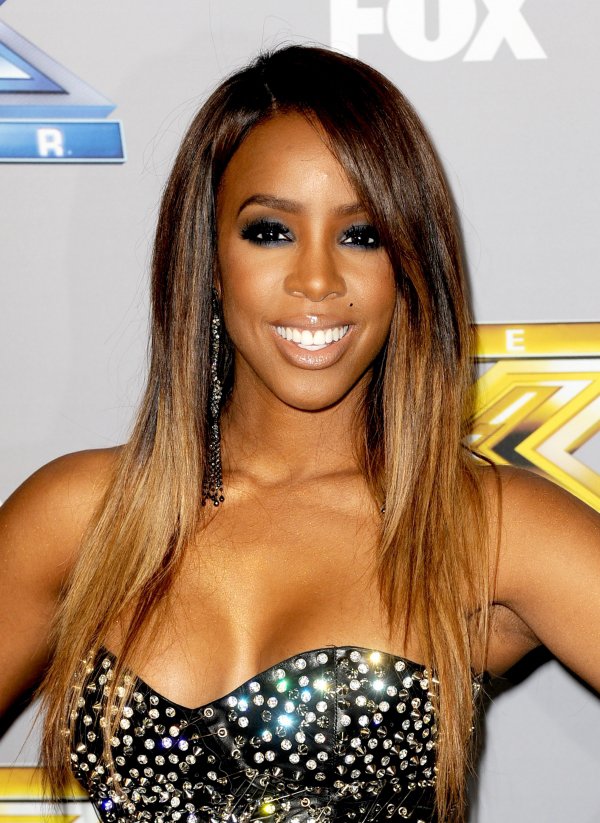 American R&B singer, one third of successful girl group Destiny's Child and solo singer of hit Stole.
Real Name: Kelendria Trene Rowland
---
30

JOAQUIN PHOENIX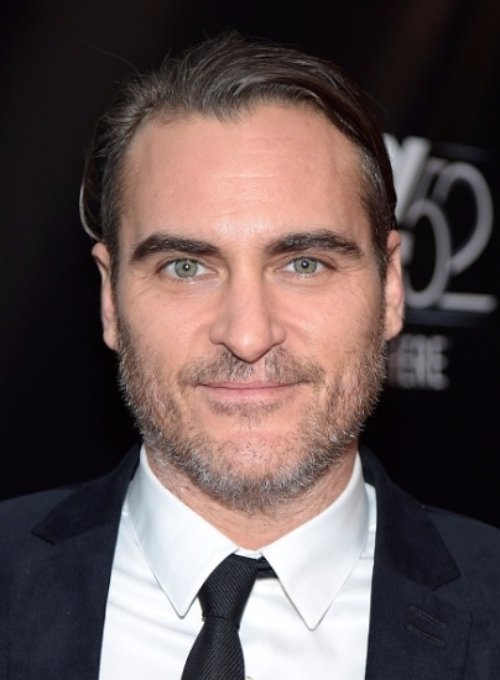 Enigmatic actor who has played roles as an American country legend, a Roman Emperor and a man who falls in love with a computer voice.
Real Name: Joaquin Rafael Bottom
---
31

Avicii

Swedish DJ and music producer whose biggest hits include Wake Me Up, Hey Brother and I Could Be The One.

Real Name: Tim Bergling
---
32

MILEY CYRUS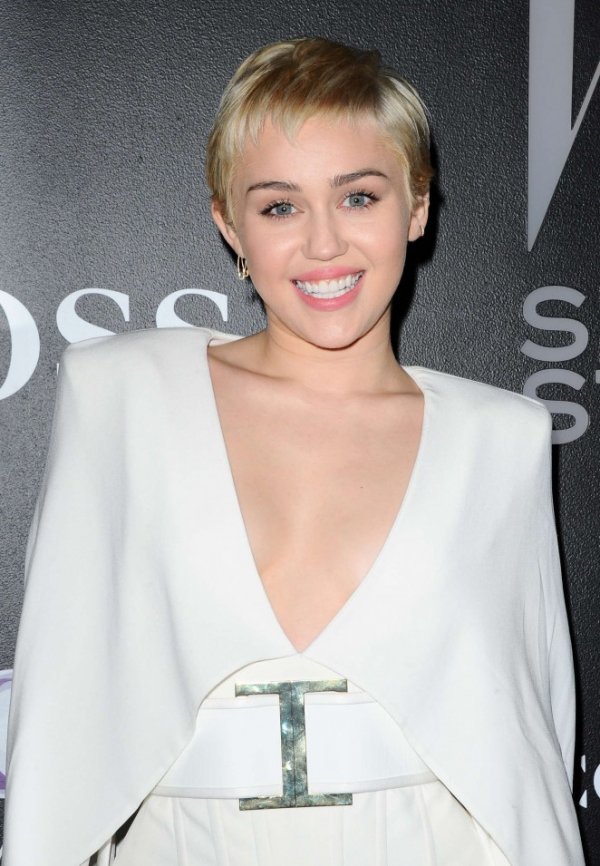 Former Disney Channel star of Hannah Montana who has become a worldwide pop phenomenon with songs like Wrecking Ball and We Can't Stop.
Real Name: Destiny Hope Cyrus
---
33

Nelly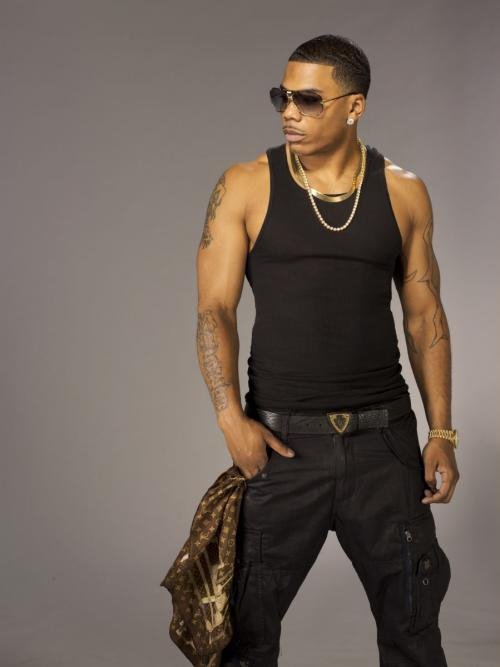 American rapper whose main success came in the early 2000s with hits like Ride Wit Me, Hot In Herre and Batter Up.
Real Name: Cornell Iral Haynes, Jr.
---
34

Adele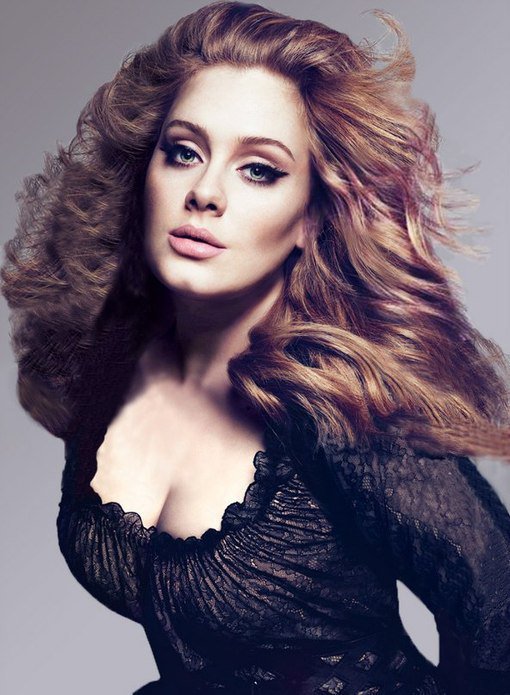 British singer songwriter, arguably the most famous singer in the world right now. Her biggest hits include Someone Like You and Rolling In The Deep.
Real Name: Adele Laurie Blue Adkins
---
35

MICHAEL CAINE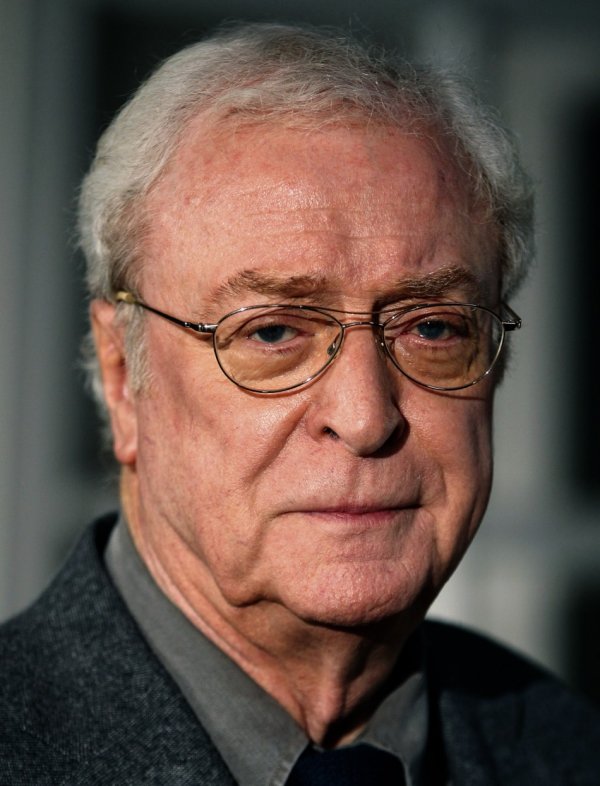 British acting royalty –Sir Michael has appeared in more than 115 movies and is still going.
Real Name: Maurice Joseph Micklewhite
---
36

Cee Lo Green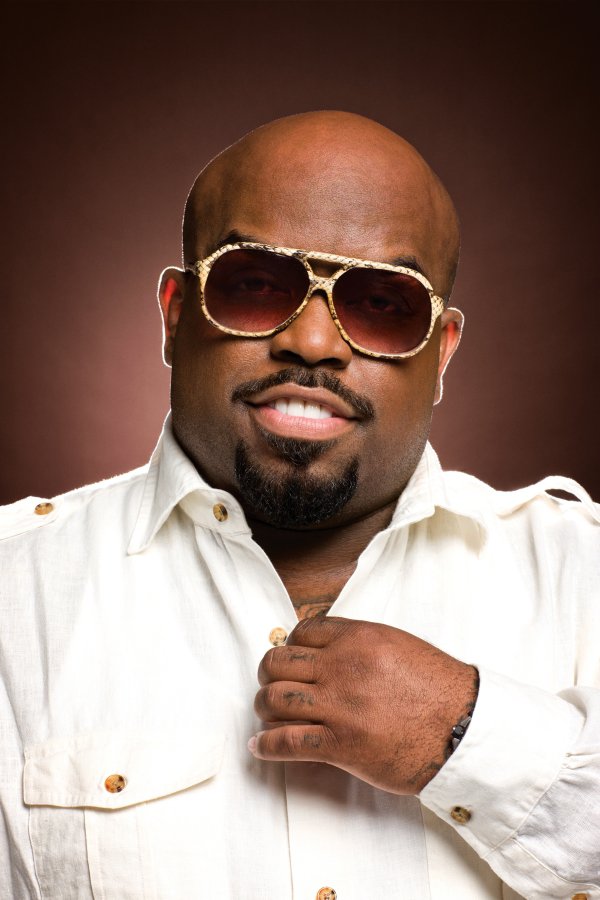 American R&B singer who has had solo success and was part of the group Gnarls Barkley who sang Crazy.
Real Name: Thomas DeCarlo Callaway
---
37

Faith Hill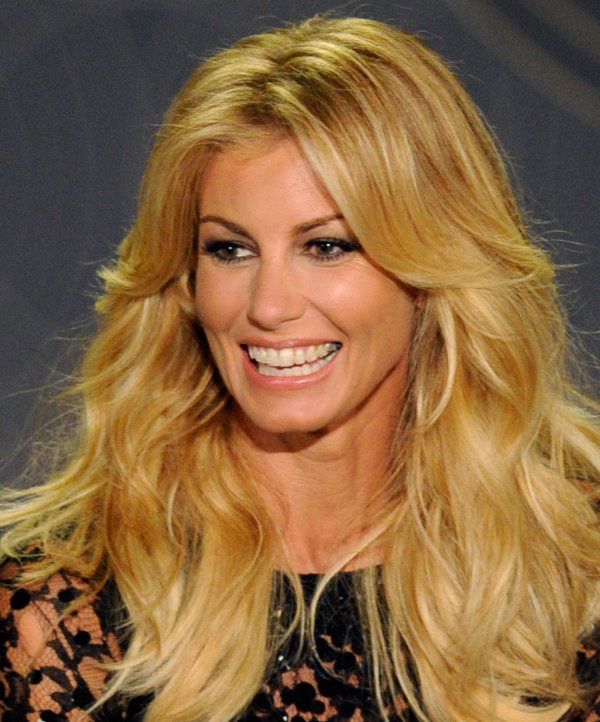 Famous American country singer whose biggest hits include There You'll Be from the movie Pearl Harbor, The Way You Love Me and Breathe.
Real Name: Audrey Faith Perry
---
38

Alicia Keys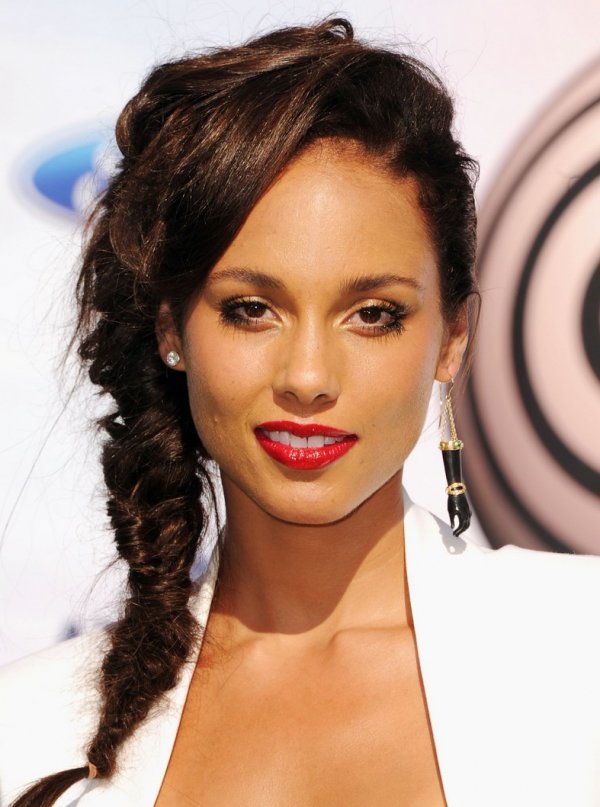 Grammy award winning American R&B who has had huge success with songs including Fallin', Girl On Fire and Empire State Of Mind.
Real Name: Alicia Augello Cook
---
39

OLIVIA WILDE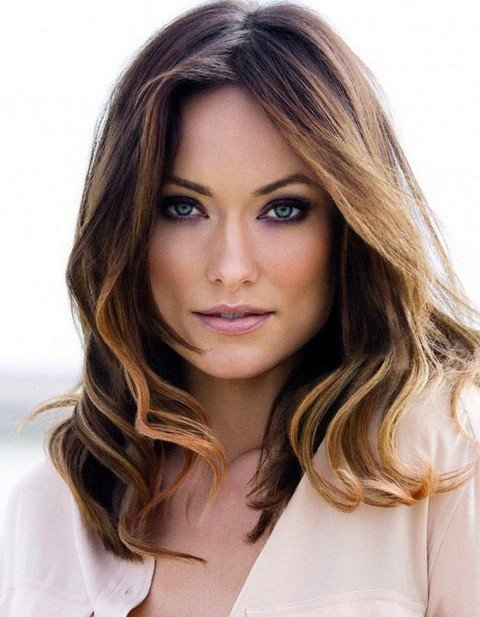 American actress who is best know for starring in the TV show House and for film roles in Tron: Legacy and Her.
Real Name: Olivia Jane Cockburn
---
40

Lana Del Rey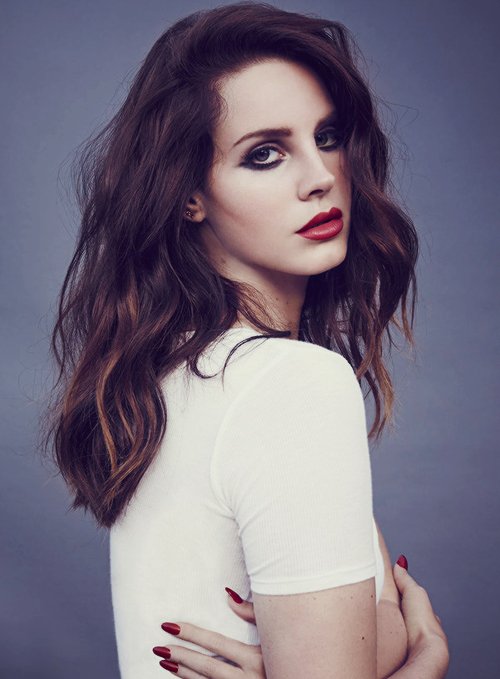 American singer and model who rose to fame with her haunting song Video Games.
Real Name: Elizabeth Woolridge Grant
---
41

Hozier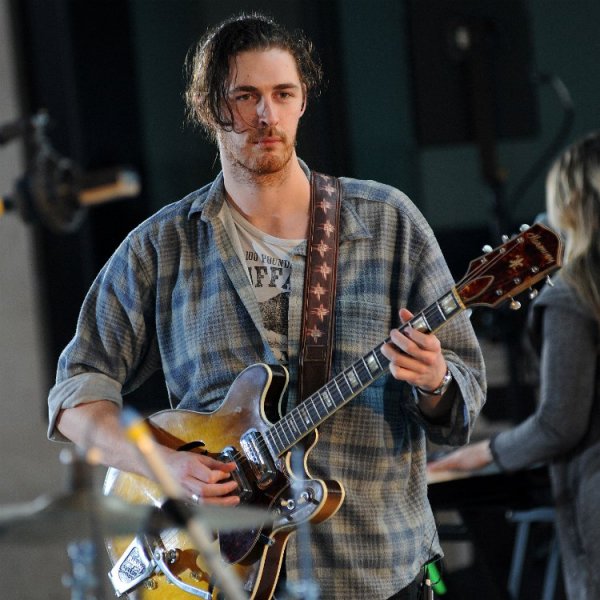 An Irish singer songwriter who achieved worldwide success in 2014 with his song Take Me To Church.
Real Name: Andrew Hozier-Byrne
---
42

VIN DIESEL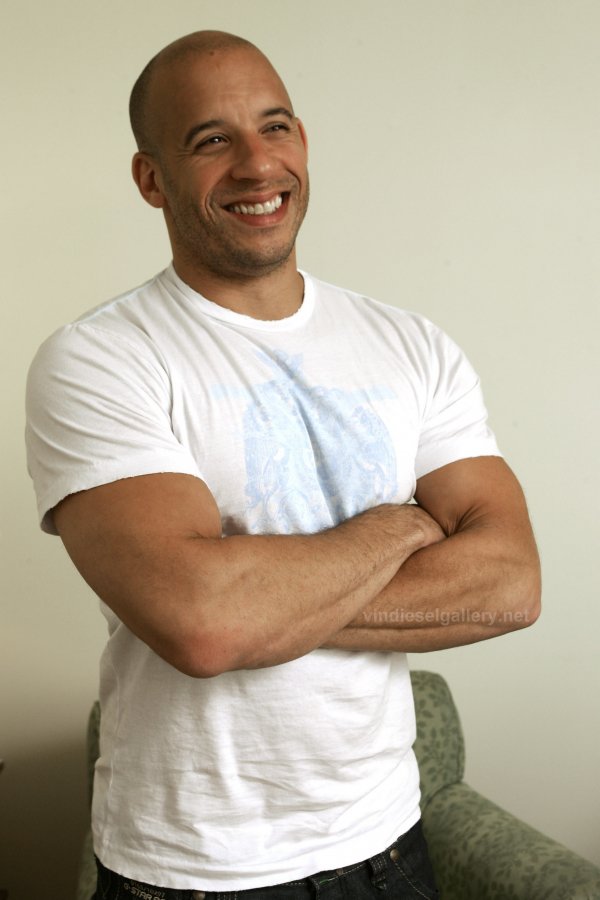 One of Hollywood's top 10 earning actors in 2015.
Real Name: Mark Sinclair Vincent
---
43

Charli XCX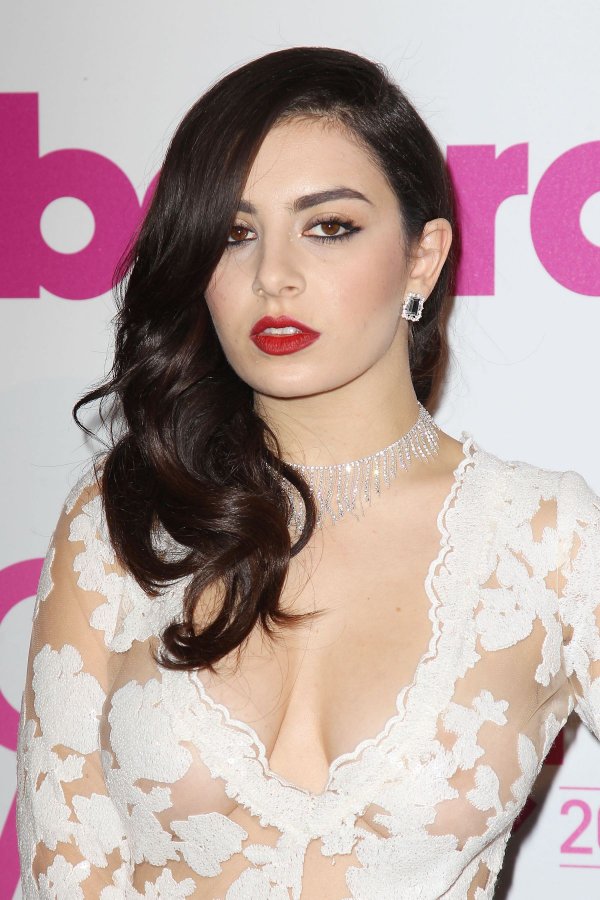 A British singer songwriter who has achieved fame and notoriety collaborating with artists including Iggy Azalea and Icona Pop.
Real Name: Charlotte Emma Aitchison
---
44

Ricky Martin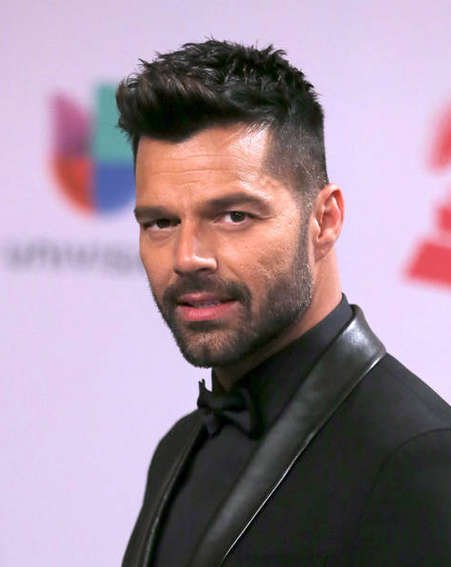 Peurto Rican singer who rose to fame in the late 90s with hits like Livin' La Vida Loca and She Bangs.
Real Name: Jose Enrique Martin Morales
---
45

Lady Gaga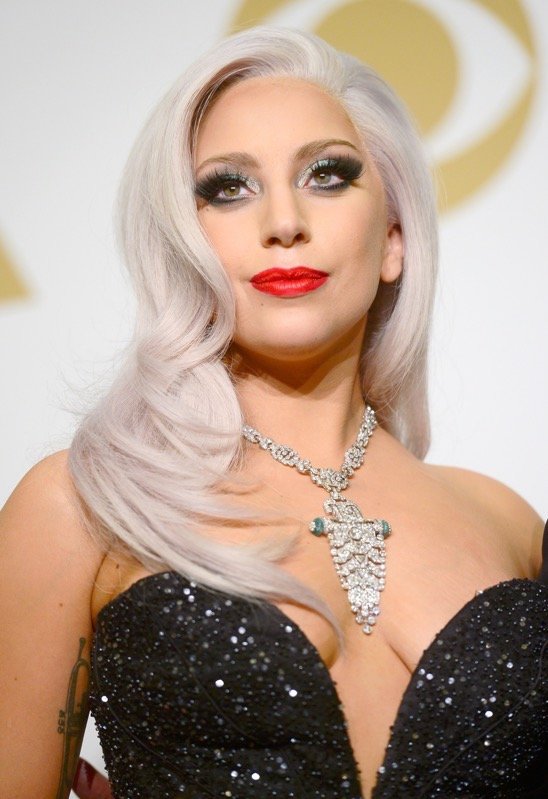 American singer and actress who has recently given a Golden Globe winning performance in American Horror Story: Hotel.
Real Name: Stefani Joanne Angelina Germanotta
---
46

Jay Z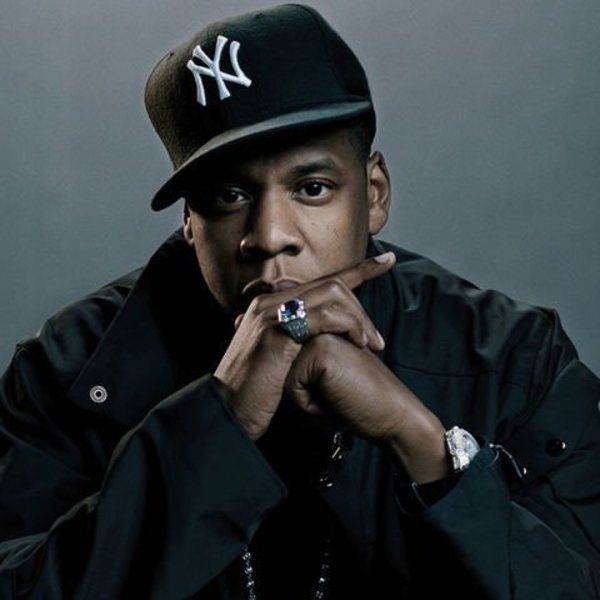 American hip-hop superstar who together with wife Beyonce, is one half of the most powerful couple in show business!
Real Name: Shawn Corey Carter
---
47

John Legend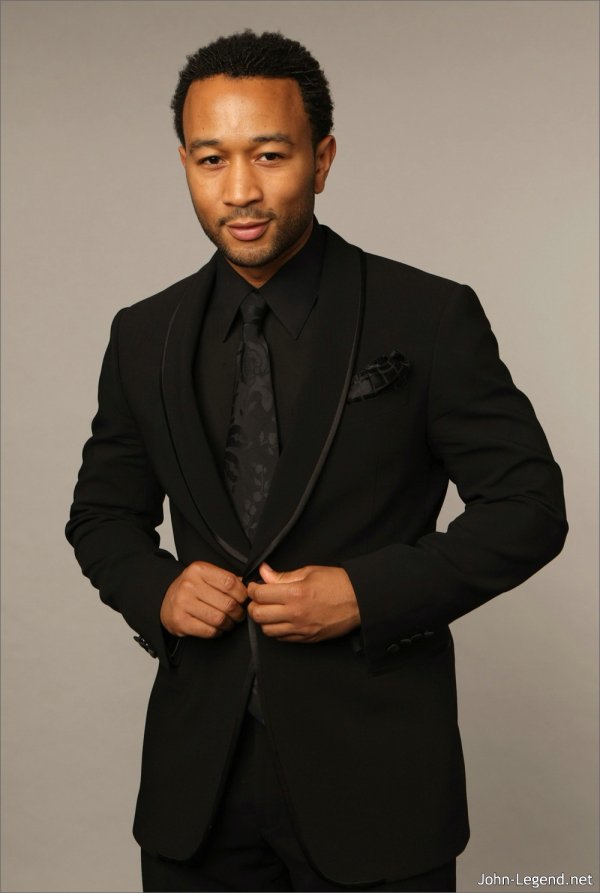 American R&B singer whose biggest hits include All Of Me, She Don't Have To Know and Ordinary People.
Real Name: John Roger Stephens
---
48

Lil Wayne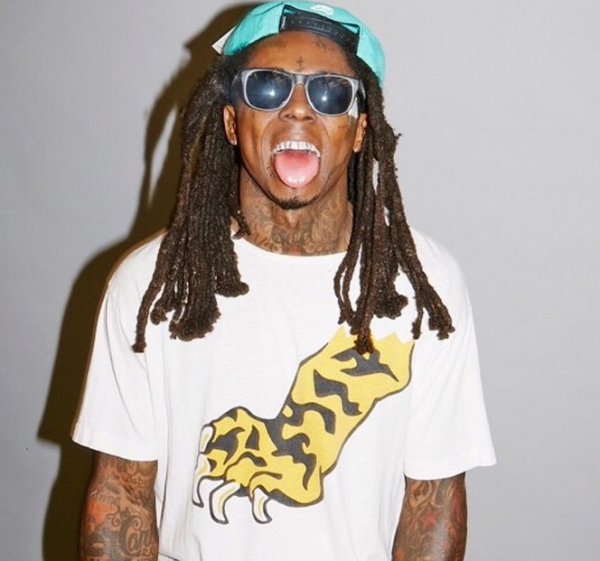 American rapper who is just as well known for his copious amounts of tattoos as his catchy, distinctive hip-hop songs.
Real Name: Dwayne Michael Carter, Jr.
---
49

Ludacris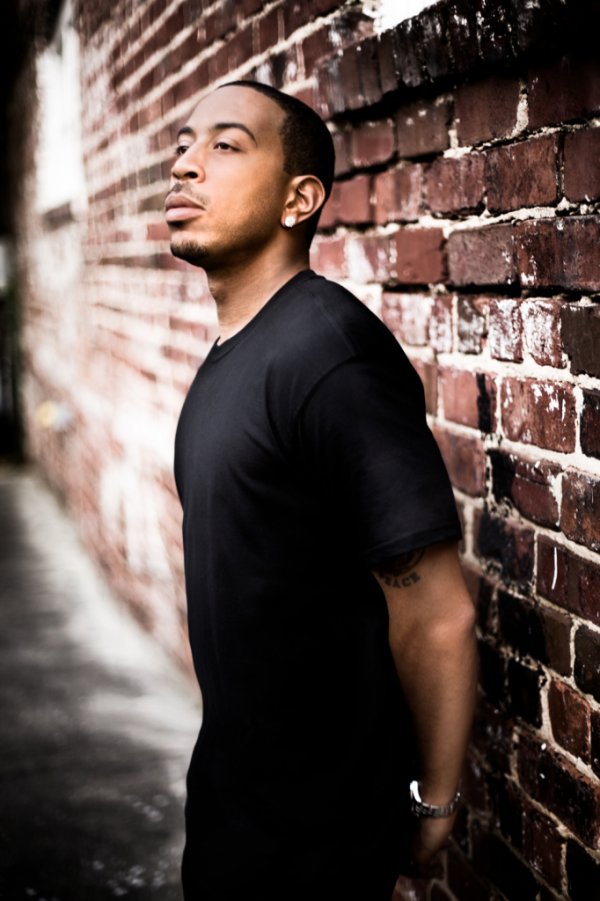 American rap artist and actor who achieved great success in the 2000s with songs like What's Your Fantasy and Stand Up.
Real Name: Christopher Brian Bridges
---
50

Lorde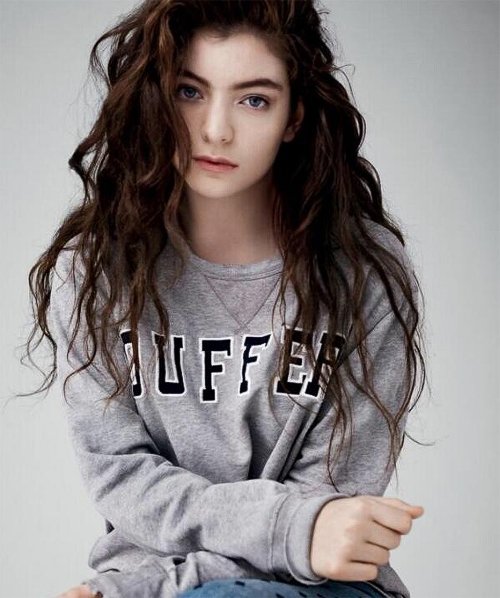 New Zealand born singer songwriter who rose to fame in mid-2013 with her hit song Royals.
Real Name: Ella Yelich-O'Connor
---
51

Iggy Azalea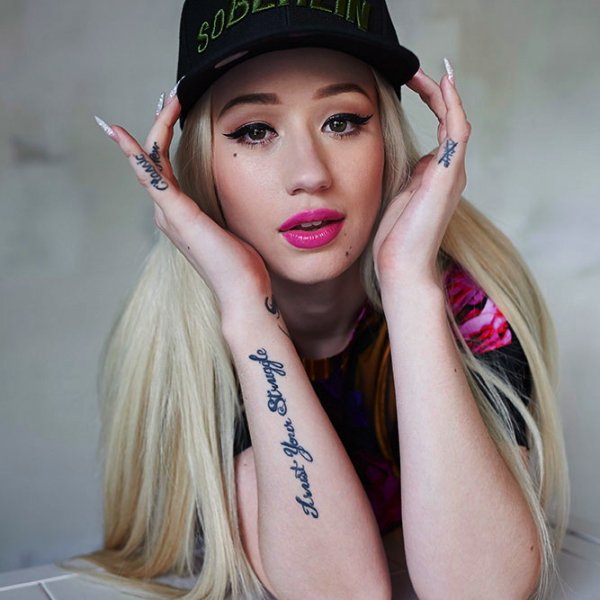 Australian female hip-hop artist who has had great success with songs like Fancy, Trouble and Black Widow.
Real Name: Amethyst Amelia Kelly
---
52

Pink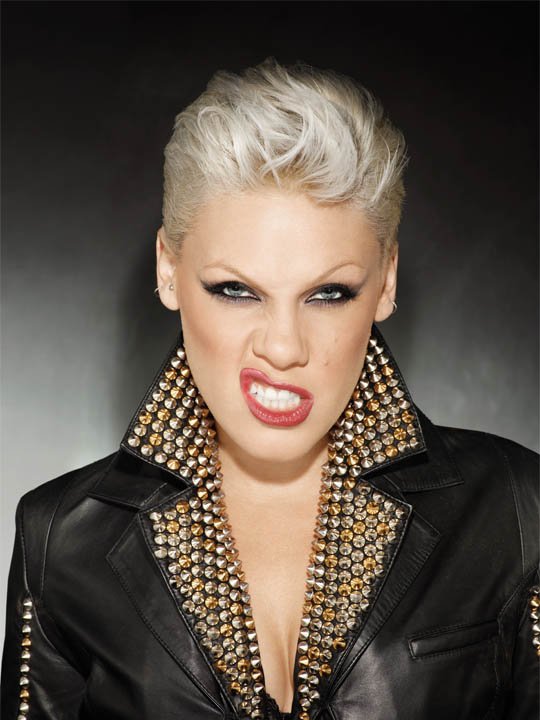 American pop singer who has had a long and successful career including hit songs Just Like A Pill, So What and Who Knew.
Real Name: Alecia Beth Moore
---
53

Portia De Rossi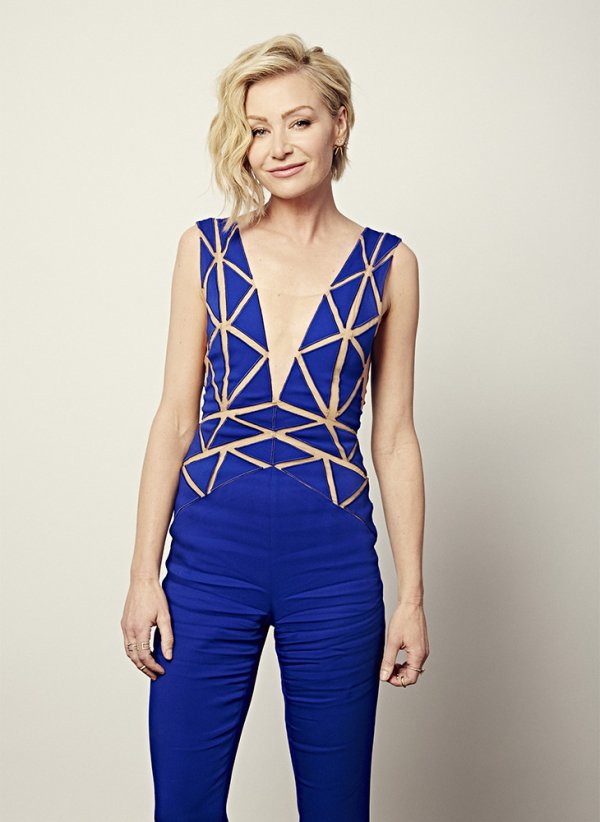 Australian actress and model, wife of Ellen Degeneres and known for her performances in Ally McBeal, Arrested Development and Scandal.
Real Name: Amanda Lee Rogers
---
54

Judy Garland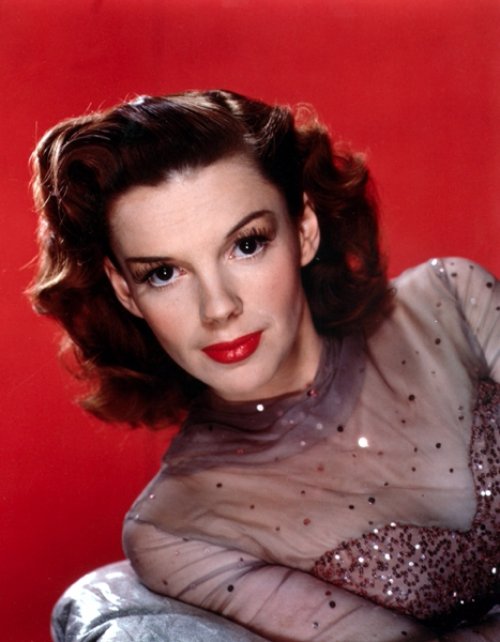 Superstar songstress and actress and will be forever in our hearts as Dorothy Gale.
Real Name: Frances Ethel Gumm
---
55

John Wayne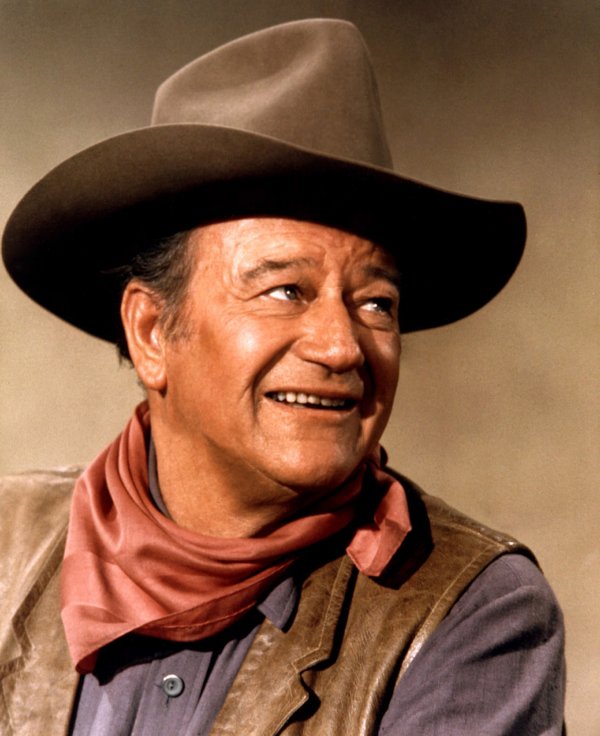 A bit like " A Boy Named Sue", this cowboy's real name didn't really fit the incredible niche he carved out in his movies.
Real Name: Marion Robert Morrison
---
56

Snoop Dogg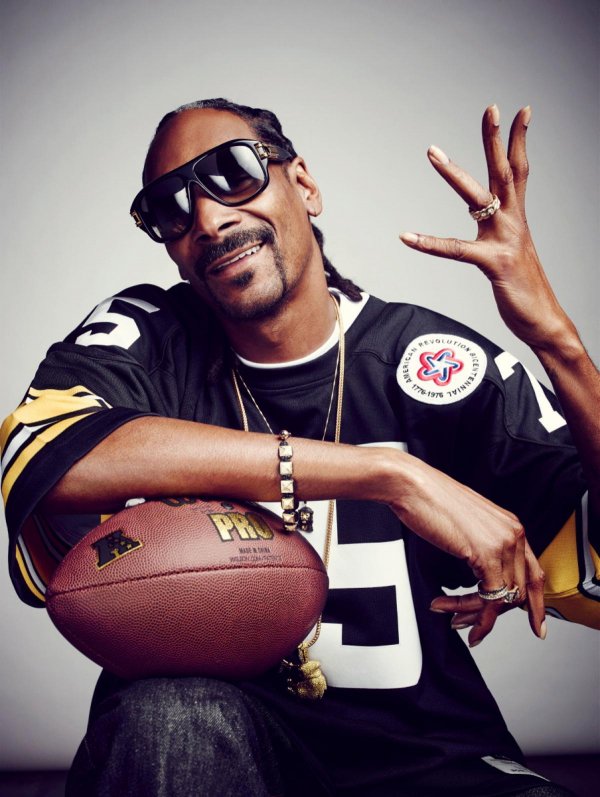 American rapper with his own special language – ferschnizlle my drizzle or whatever. He was nicknamed 'Snoopy' by his parents because of his appearance
Real Name: Calvin Cordozar Broadus
---
57

Rihanna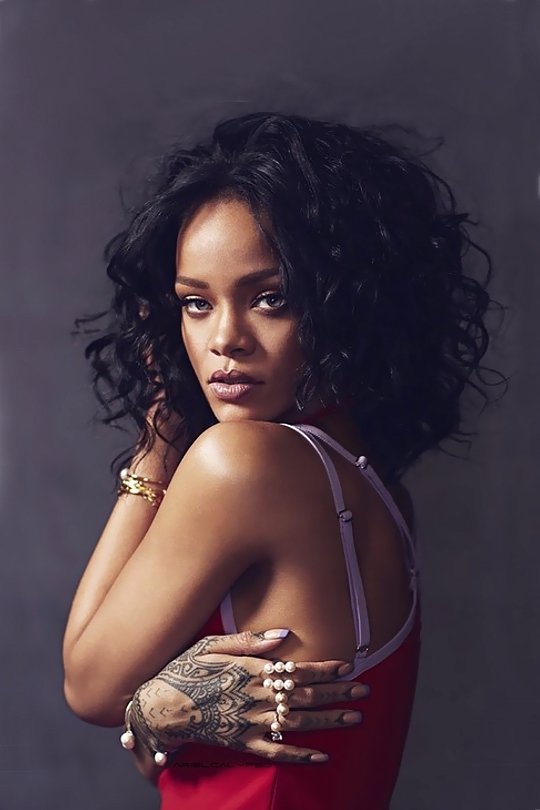 Barbadian pop sensation.
Real Name: Robyn Rihanna Fenty.
---
58

Bruno Mars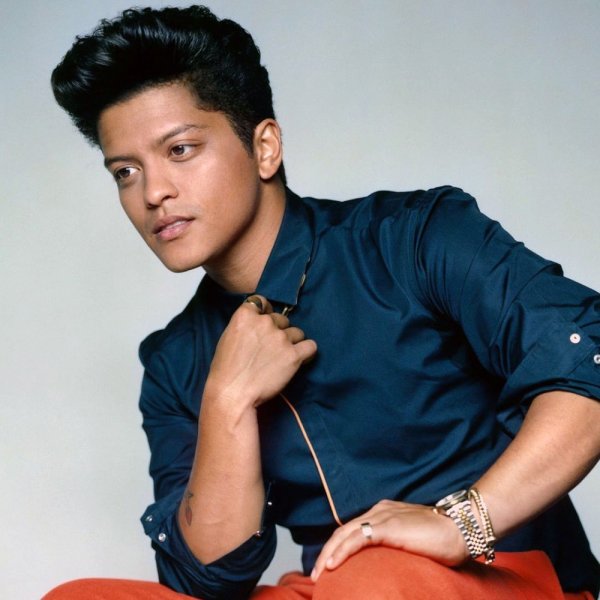 Nicknamed 'Bruno' by his father at the age of 2, because of his resemblance to professional wrestler Bruno Sammartino.
Real Name: Peter Gene Hernandez
---
59

Nicki Minaj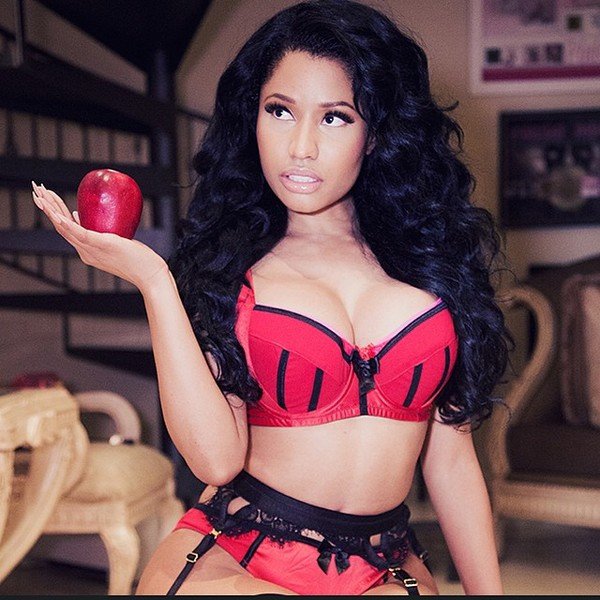 Real Name: Onika Tanya Maraj
---
60

Tina Fey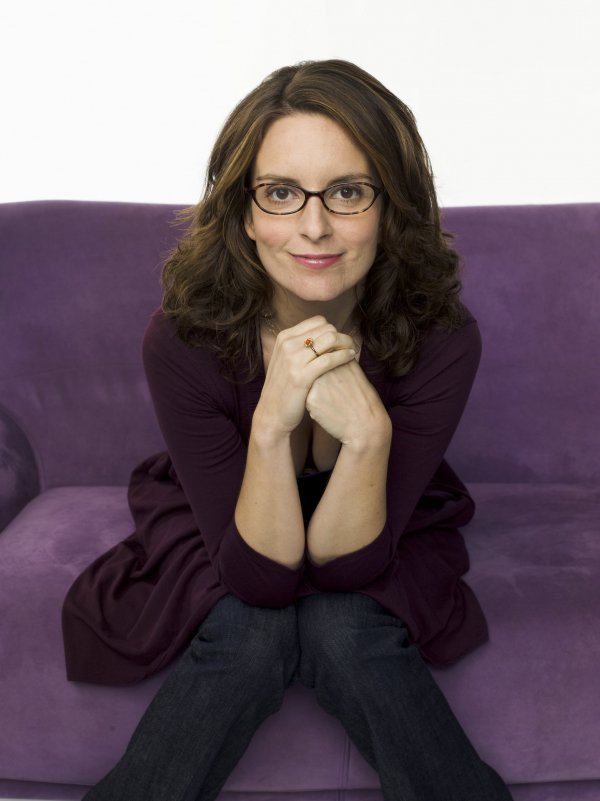 Real Name: Elizabeth Stamatina Fey
---
61

50 Cent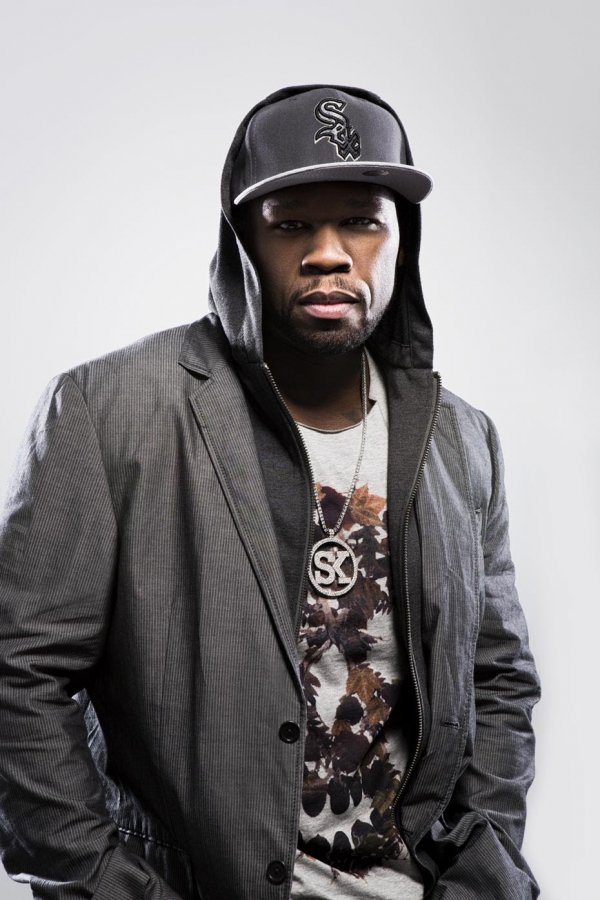 Real Name: Curtis James Jackson III
---
62

Natalie Wood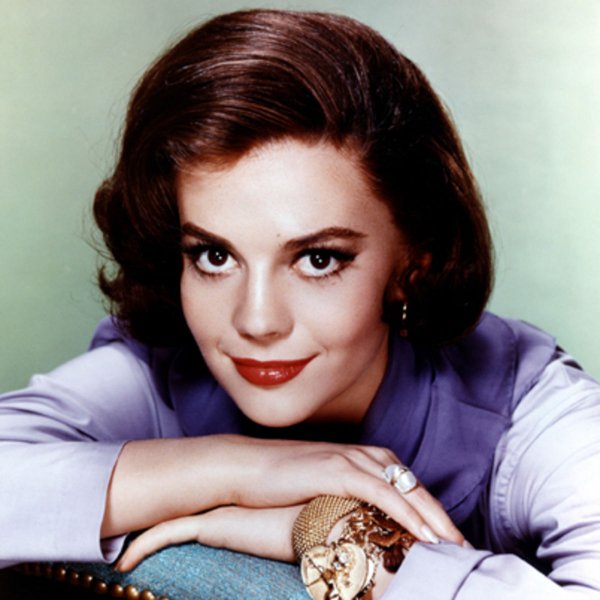 Born to Russian immigration parents, the young actress changed it to blend into the Hollywood times, like the Swedish Greta Lovisa Gustafsson, better known as Greta Garbo.
Real Name: Natalia Nikolaevna Zakharenko
---
63

Woody Allen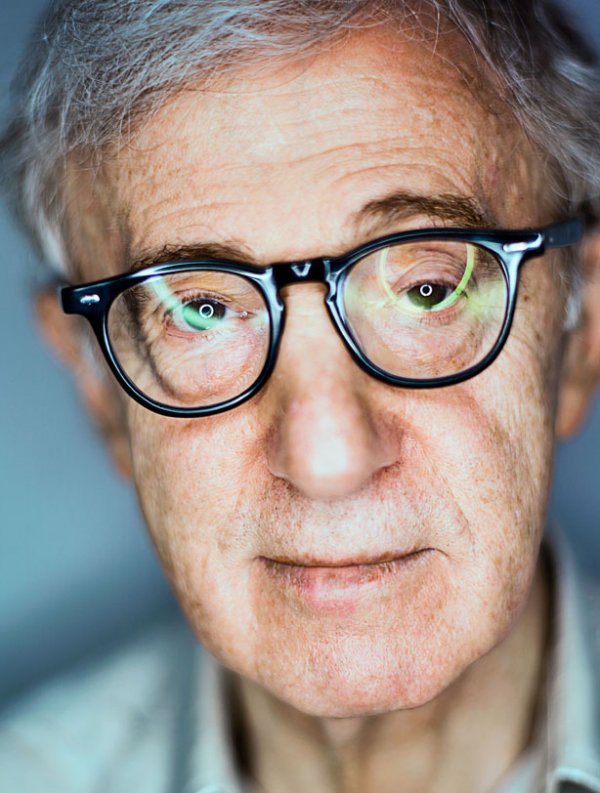 Come to think of it, Allen doesn't sound very Jewish, does it?
Real Name: Allen Konigsberg
---
64

Ben Kingsley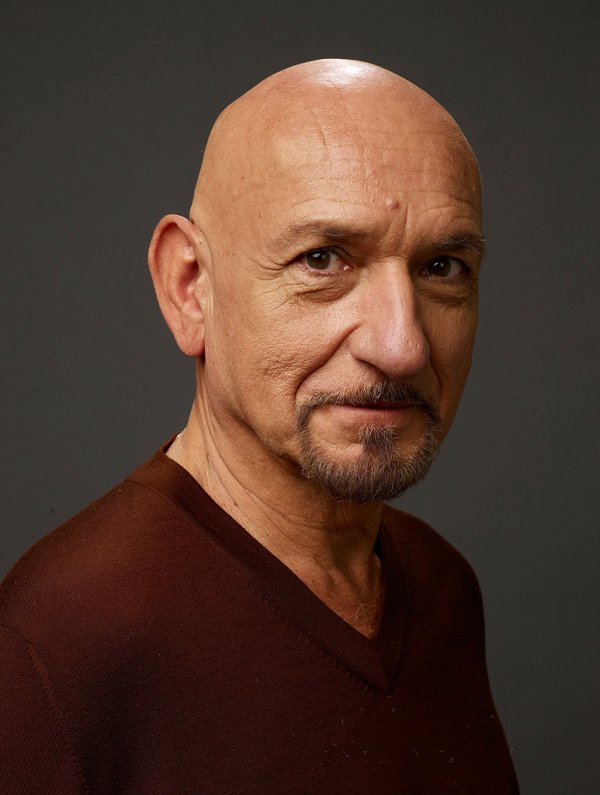 Like Barack Obama, Kingsley was born to a white mother and Kenyan father — of Indian Muslim descent.
Real Name: Krishna Pandit Bhanji
---
65

Alan Alda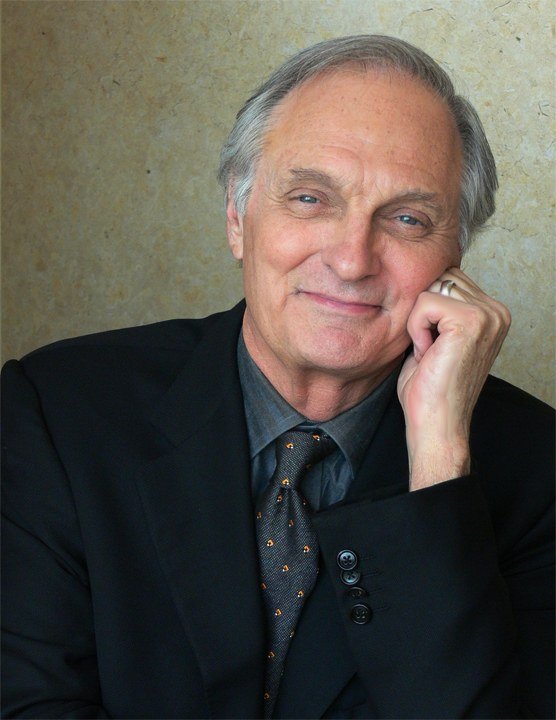 Alda's last name was concocted by putting together the first two letters of his first and last name. AL + DA = Alda.
Real Name: Alphonso d'Abruzzo
---
66

George Michael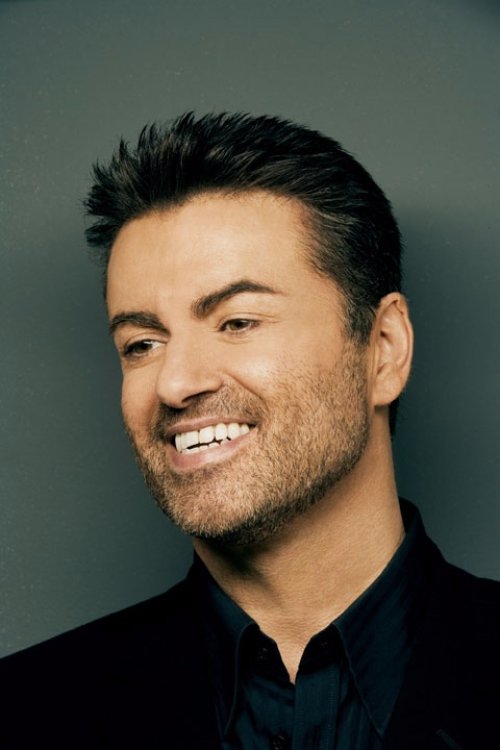 He should have just changed his name to "Glory Hole." At least it's truth in advertising.
Real Name: Georgios Panayiotou
---
67

CARMEN ELECTRA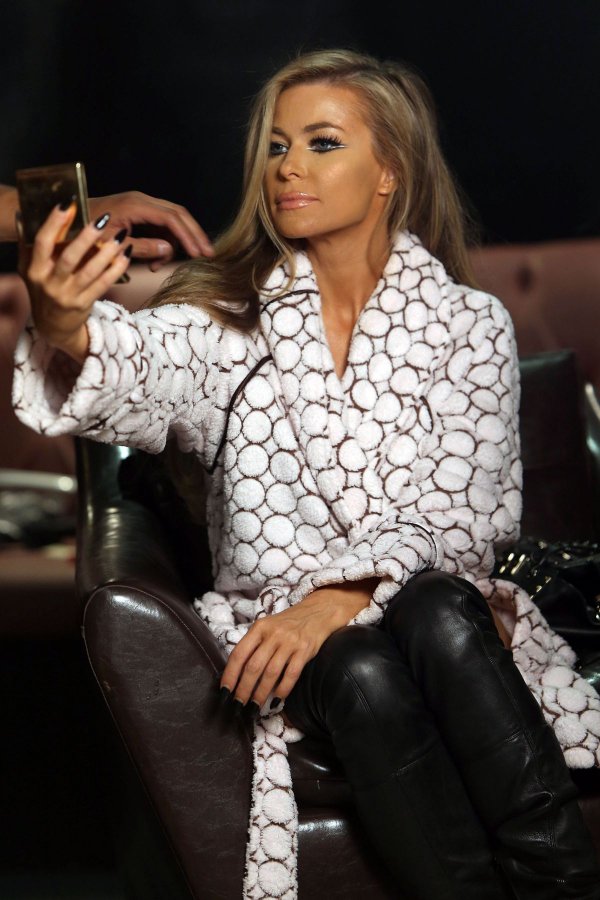 An American glamour model, singer, actress and dancer who came to fame following an appearance in Playboy magazine.
Real Name: Tara Leigh Patrick
---
68

Hulk Hogan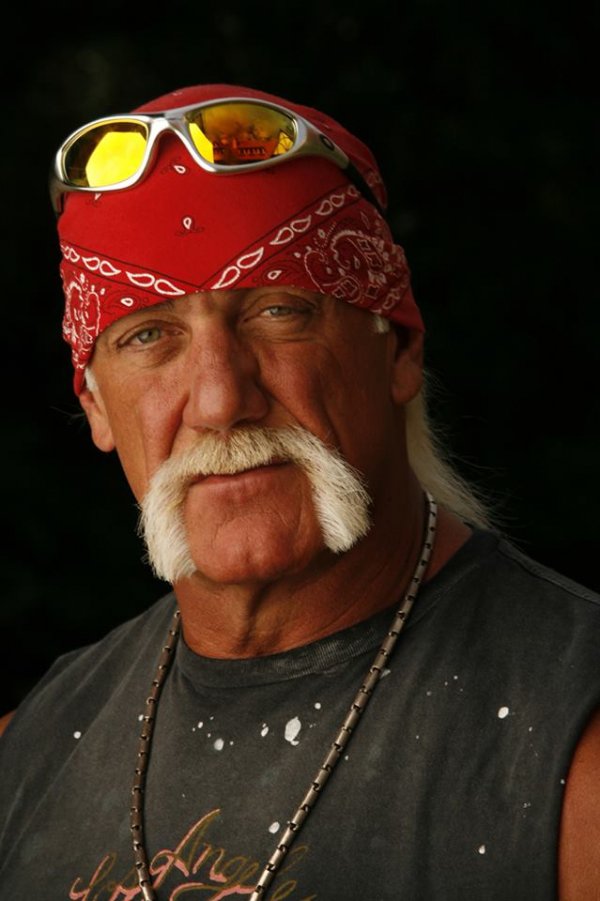 If I wanted to scare someone, I'd tell them my name was Hulk, too.
Real Name: Terry Jean Bollette
---
69

Rock Hudson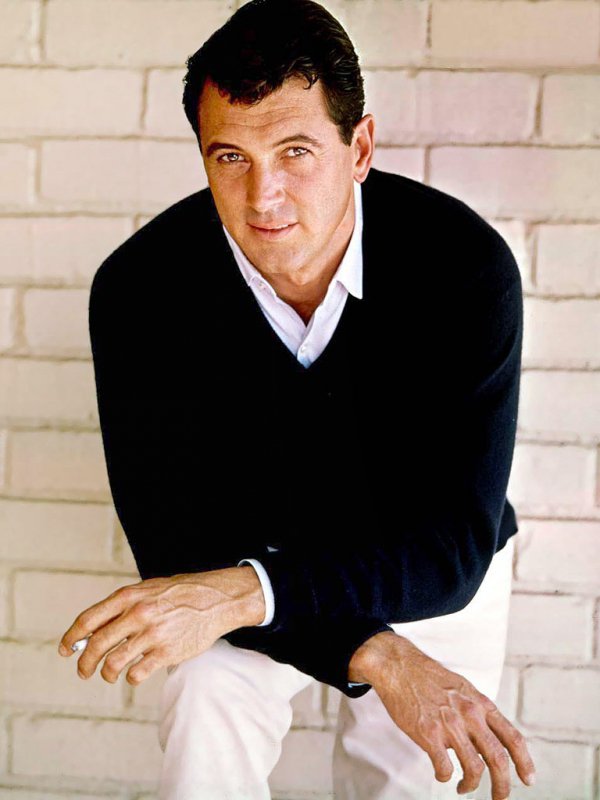 Either way, he was still ridiculously hot — and gigantic. He was "6'5," which basically makes him a skyscraper.
Real Name: Leroy Harold Scherer, Jr.
---
70

Joan Crawford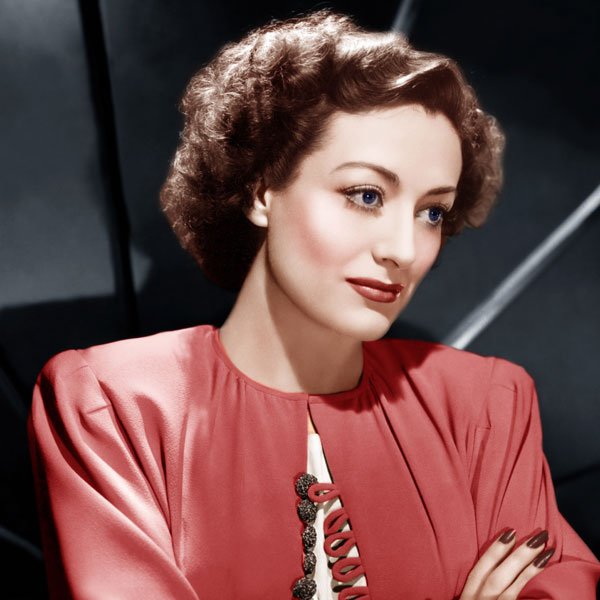 It makes a lot of sense that she and Lucille Bluth would have the same first name, because they're basically the same person.
Real Name: Lucille LeSueur
---
71

Kirk Douglas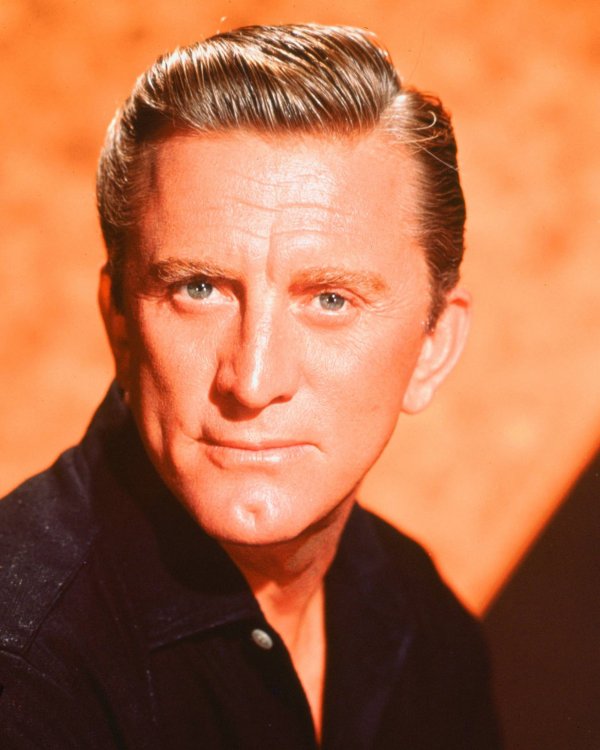 I really like his actual name. There's something appropriately commanding about a man named "Issur Demsky."
Real Name: Issur Danielovitch Demsky
---
72

Dido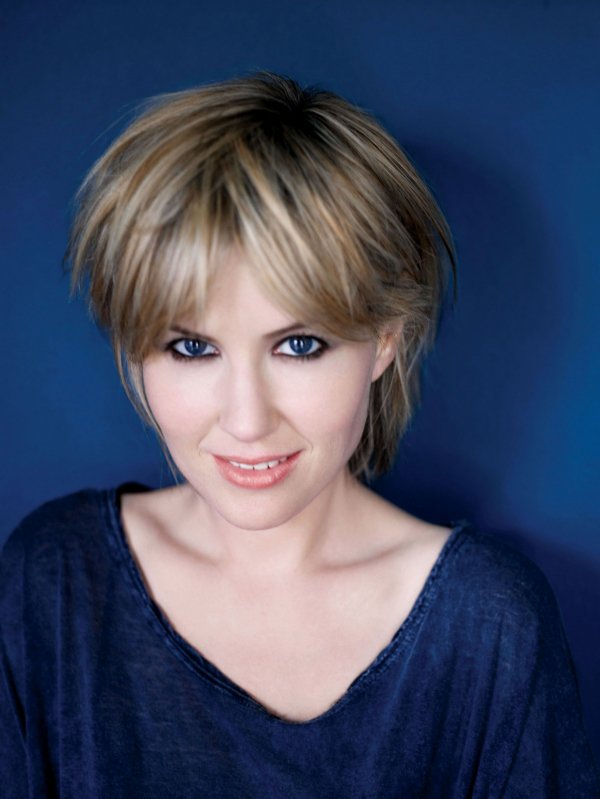 I almost wish that she had used her real name as her stage name, just to see that whole thing on a concert poster or an album cover. "Stan" by Eminem ft. Florian Cloud de Bounevialle Armstrong takes it to a whole other level.
Real Name: Florian Cloud de Bounevialle Armstrong
---
73

Fred Astaire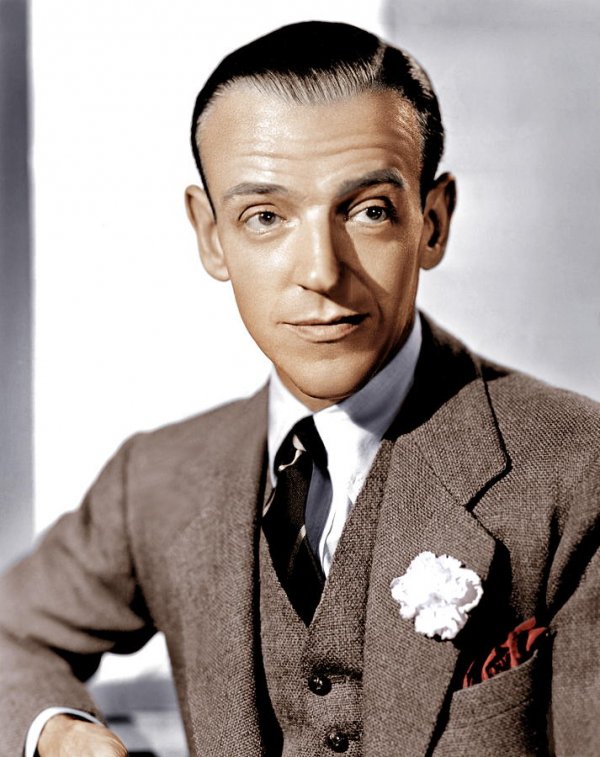 His famous dance partner, Ginger Rogers, was born Virginia Katherine McMath.
Real Name: Frederick Austerlitz
---
74

Cary Grant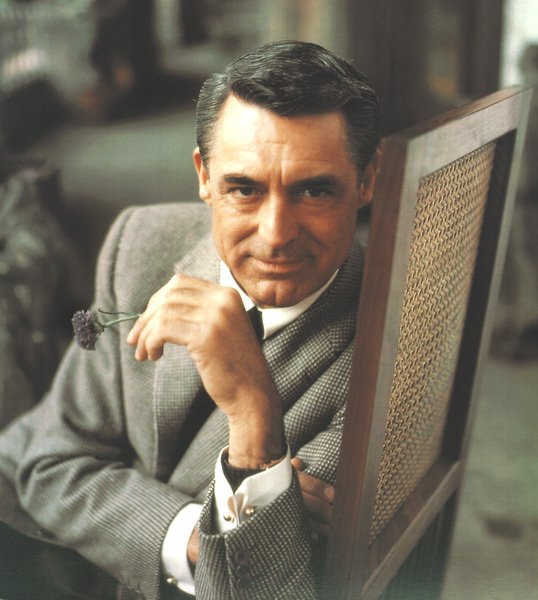 There really is no way to make "Archibald Leach" roll off the tongue, is there?
Real Name: Archibald Alexander Leach
---
75

Marilyn Monroe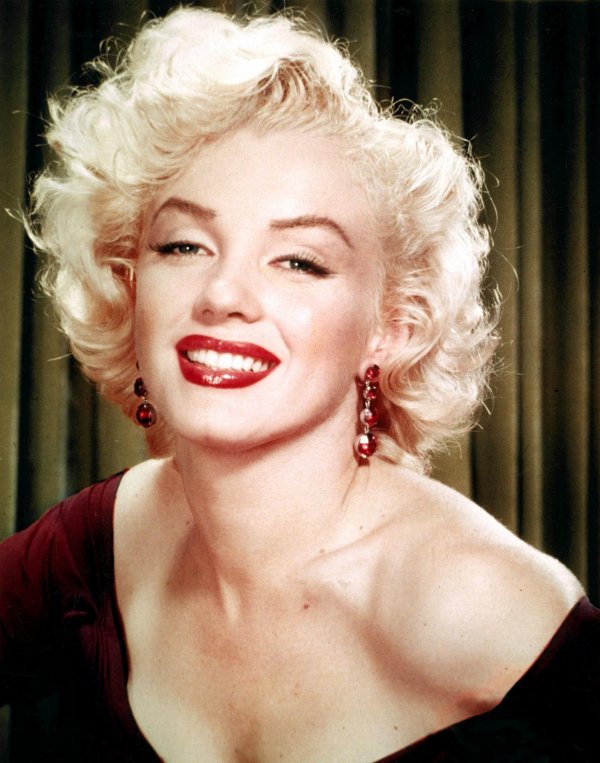 According to Monroe, she used to get picked on in school for being ugly. So no matter how hideous you're feeling today, remember that there was a universe in which Marilyn Monroe was not considered a golden paradigm of hotness. It gives you some perspective.
Real Name: Norma Jean Mortensen
---
Comments
Popular
Related
Recent