Celebrity Fashion Faux Pas always make good fodder. While many celebrities are praised for their excellent fashion choices, just as many celebrities get panned for their faux pas. 2011 saw a range of celebrity fashion faux pas, from Katy Perry's unique choice of headwear at the VMAs to Nicki Minaj's whacky assortment of outfits. Take a look at some of this year's celebrity faux pas below.
---
1

Nicki Minaj – Whacky Outfit Choices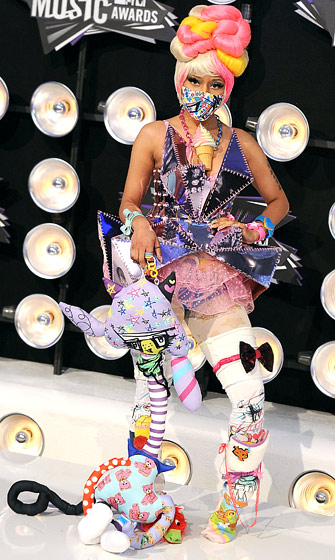 Image via: usmagazine.com
There's no denying that Nicki Minaj was one of the most notable celebrities of the year, not only for her music but for her whacky outfit choices as well. I couldn't even narrow it down to just one defining moment! It seems that we live in a day and age where celebrities are trying to out-shock each other in the fashion stakes and while this may have worked at first, the shtick has become a just a little bit tiresome.
---
2

Katy Perry – Cube Hat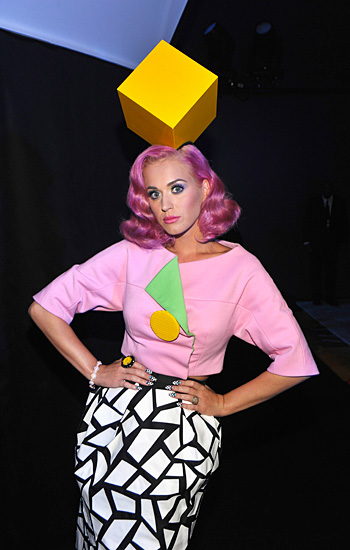 Image via: style.mtv.com
This was one of the more divisive celebrity fashion faux pas of the year. Some people loved it while some people hated it. Katy definitely took the geometric trend to the next level with this number. While it is very much in Katy's kooky style, sometimes I think the outlandish headgear look is best left to Lady Gaga.
3

Miley Cyrus –VMA Awards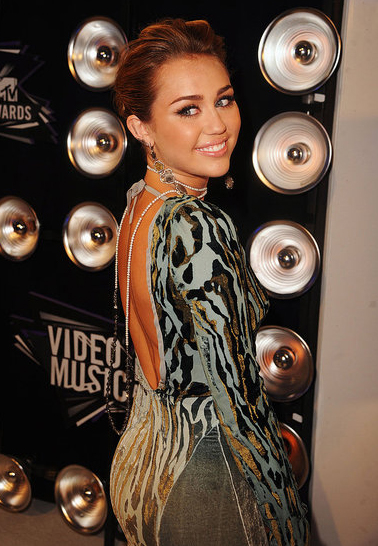 Image via: popsugar.com.au
While I don't hold anything against the outfit itself, I do think that it is inappropriate considering the event. The Video Music Awards typically have a relaxed, fun vibe and this Roberto Cavalli gown is much more suited to a formal red carpet event. A shorter hemline and a bit more colour would have suited the starlet, and the setting, a lot better. Usually celebrity fashion faux pas are under-dressed, not over-dressed!
---
4

Kim Kardashian – Head to Toe Animal Print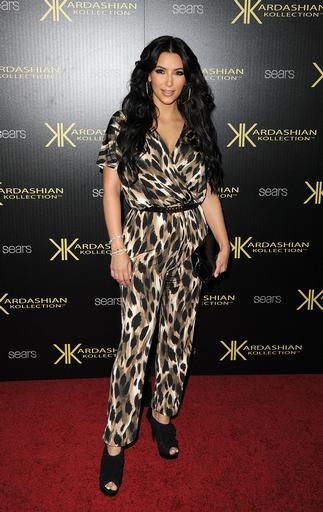 Image via: examiner.com
Here, Kim Kardashian is wearing a leopard print jumpsuit from the 'Kardashian Kollection' line. Now when it comes to wearing animal print, one of the big no-no's is wearing it head to toe. Kim has openly defied this age old rule and is encouraging others do so too! What a celebrity fashion faux pas!
---
5

Princess Eugenie of York – Royal Wedding Outfit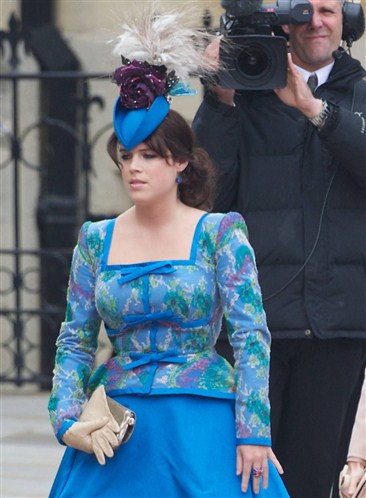 Image via: style.uk.msn.com
What do you wear when you're going to be a guest at the most televised wedding event in recent history? Not this. Despite her youth, Princess Eugenie came off as quite matronly. The style of the dress was frumpy and the colors were quite gaudy. It wasn't something you'd expect from a Princess, that's for sure.
---
6

Sarah Jessica Parker – Phillip Treacy Hat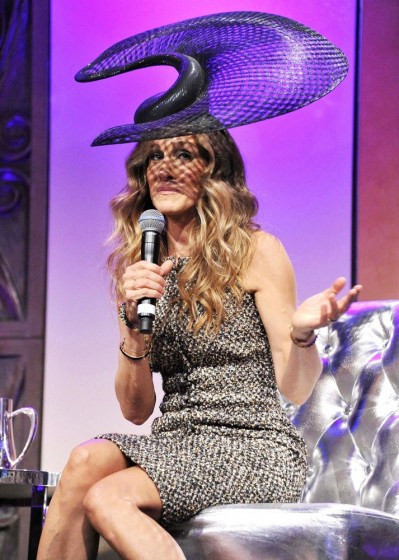 Image via: aceshowbiz.com
It seems to be the year for questionable headwear when it comes to celebrity fashion faux pas. Here, Sarah Jessica Parker is donning a staggering Phillip Treacy creation. While the celebrity has had her fair share of fashion 'hits', I'd have to say that this is definitely one of the 'misses'.
---
7

Kat Graham – One Sleeved Blazer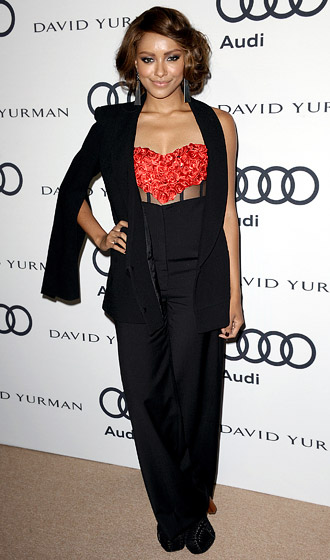 Image via: usmagazine.com
Oh dear, what do we have here? A one-sleeved suit, really? I'm not a fan of messing with classics and here the timeless evening tuxedo seems to have been completely massacred. While the Vampire Diaries actress may have thought she was being fashion forward, it just comes off as a huge celebrity fashion faux pas.
These were just some of the major celebrity fashion faux pas of 2011. And while I'm hoping stars will be better styled in 2012, I'm sure we'll still witness many a fashion faux pas. What do you think of these particular celebrity fashion faux pas?
Top Image Source: weheartit.com
---
Comments
Popular
Related
Recent